"This," I thought as I entered the lobby, "this is a place I could come home to."
And then I saw the 14th-floor apartment.
It's in moments such as these that I wish my bank balance was $198,000 fatter.
I'd flown to Uruguay to meet several American expats who'd retired to the small South American country, and as part of that trip I arranged to meet a real estate friend I've known for years, Sancho Santayana, who runs 360 Terra International Realty. I wanted to spend a morning touring various apartments in Punta del Este.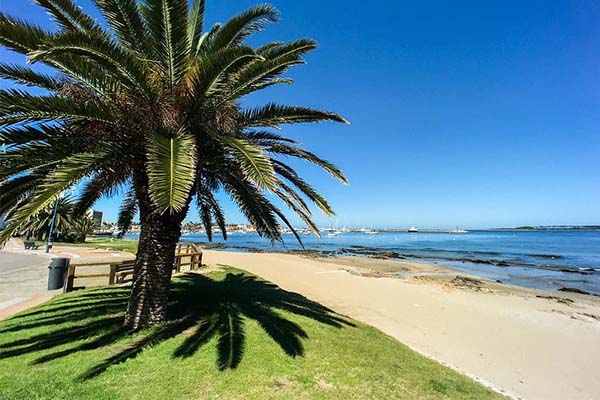 One of the primary topics we routinely write about in these pages is owning property overseas—from Costa Rica to coastal Spain to Southeast Asia, and elsewhere. But I'm not aware of any other real estate market in the world that's quite like Punta del Este. And that makes property ownership here a unique proposition.
Punta is the Riviera of South America.
Another factor at work here is that right now yet another financial crisis is playing out next door in neighboring Argentina. Uruguay is Argentina's beachfront playground, especially Punta, the Riviera of South America. And when Argentina is in a bad way, Punta real estate suddenly becomes an attractive play. I found apartments already marked down 5% to 10%, and for which you can likely negotiate another 10% discount because Argentines facing a crisis back home know their local dinero—the Argentine peso—will weaken and, so, they're eager to amass U.S. dollars.
But before we get into all of that, let's talk about the apartments you can find in Punta these days and why this is such a compelling real estate market…
Like I said, Punta is the South American Riviera. The city is compact and sits on a pinch of land nudging out into the South Atlantic. On one side of the point is Playa Brava, or Fierce Beach, a reference to the sometimes-aggressive waves that attack that stretch of sand. On the other side is Playa Mansa, or Meek Beach, named for the opposite reason. In the middle is a city that, most of the year, is a quiet hamlet registering a population of about 15,000 to 20,000…but which during "the season" swells to a party town hosting some 600,000 revelers non-stop. That's not a typo.
That season begins every year just after Christmas and lasts through the end of February or the first couple of weeks of March—the height of South America's summer. It's an eight- to 10-week period in which rental demand across the city soars, so much so that apartment owners would rather leave their apartments unrented all year just so the property is available when the tourists show up.
The reason: In that short stretch of weeks, owners regularly earn enough rental income to more than cover their apartment's full carrying cost for the entire year.
Again, not a typo. And not an exaggeration.
One of the Americans I met, Diane Cording, from Colorado Springs, owns a 750-square-foot, fourth-floor apartment six blocks from the beach in the heart of Punta, in a small, 38-unit, ultra-modern, low-rise building with indoor and outdoor pools, a barbecue area, and a gym. While she was back in the U.S. from Dec. 2018 through early February 2019, her apartment rented to tourists for $170 a night while she was gone. She returned "to a pile of money the rental agent left on the counter for me."
Diane's experience is common. Over the decade that I've known Sancho, my real estate friend, we've had many a discussion about this financial reality. When rental income for basically two months of the year is 5% to 10% of the original cost of your apartment—and it funds your expenses for the entire year—you see the "big reason" investors are so keen on own Punta property, Sancho says.
You own an apartment that effectively pays for itself in a beach city with unquenchable annual demand, year in and year out.
Plus, the properties are quite nice.
Take, for instance, the $198,000 apartment I wish my bank account could afford. It's in the YOO building, in the center of Punta's Arts District and close to beaches and shopping. It's inspired by French designer Philippe Stark, with an interior that feels a bit "French neoclassical mated with luxury dungeon." Amenities include a gym, two pools, a large barbecue area (Uruguayans live to barbecue), cinema seating for about 20, a restaurant, housekeeping services…and a spa that would not feel out of place in a swank Manhattan hotel.
The apartment, itself, is 840 square feet, with a master bedroom, smaller bedroom, and two bathrooms. The kitchen is modern—stainless steel and dark wood. A balcony large enough for a table and chairs and, yes, a barbecue pit, offers water views. Monthly homeowner dues are $530, giving you access to every amenity except a massage in the spa—you'll pay for that. Taxes are just $1,000 a year. And in season, the apartment rents for $8,000 in January and $5,500 in February—well in excess of the $7,360 in annual carrying costs (utility expenses in the off months are minimal, and there's little reason to carry homeowner's insurance, though if you want it, it's available and affordable).
The math means you're picking up a net rate-of-return a bit north of 3%, on top of the price appreciation Punta tends to experience over time, again because demand is essentially insatiable.
Most of the apartments in Punta that are similar to YOO cost between $200,000 and $300,000. In that range, you'll find very nice apartments of 700 square feet to well over 1,000 in new or newly renovated and amenity-laden buildings that you can move into immediately and not need to change a thing.
You can find apartments in the $100,000 range.
But you can also find in Punta a vast collection of apartments in the $150,000 range—and some closer to $100,000— that are from the 1980s and which could use a $25,000 to $30,000 makeover. Many are in the center of the point, right in the middle of the action during the season. Homeowner dues are lower—$250 to $300 a month—and because of their location command about $100 to $130 a night in season in their current condition.
I stopped into one such building with Sancho, in the dead center of the point. A few blocks to the west, the yacht harbor and all the waterside dining; a few blocks to the east, the shop-filled main drag through town and then the main beach. It was a small one bedroom—just 430 square feet. But it was priced at just $140,000, and with $30,000 in upgrades you're looking at investment property that would rent for about $5,500 in January and another $3,700 in February. Monthly homeowner's dues are $300; taxes are minimal.
And these days, because of Argentina, you can negotiate meaningful discounts off of the list price.
Argentina has been struggling with currency, debt, and political crises for the last couple of years—the latest in a never-ending string of Argentine crises. As is typically the case, Punta real estate prices have come off 10% to 15% because Argentines are among the biggest buyers of Punta property. It's where Argentines store their wealth outside of Argentina.
Though prices have already been marked down, the real estate agents I talked to here—Sancho and others—all told me that buyers are still negotiating an additional 5% to 10% discount in many cases…meaning the $198,000 YOO apartment is probably obtainable with a bid of $180,000, maybe a bit less, while that $140,000 apartment in the center of the point is likely attainable in the $125,000 to $130,000 range.
For an Argentine seller, the discount isn't as painful as it might seem. The Argentine peso in the last year alone has fallen 37% against the U.S. dollar. For an Argentinian, $198,000 a year ago was roughly the equivalent of 735,000 pesos. Today, $180,000 is more than one million pesos. In dollar terms, the seller is weaker. But in terms of pesos, the currency to be spent at home, the seller is far better off. Thus, sellers are willing to negotiate in order to free up cash at a moment the currency back home is extremely weak.
But do not expect to lowball an Argentine.
Aside from insatiable summer demand, the Punta property market is unique in one other way: There are no mortgages here. Everything is a cash transaction. Because there's no leverage, there's no debt to service, which means you typically don't find anxious sellers compelled to get out at any cost.
The benefit to an investor is that all-cash markets are generally safer. They don't typically foster real estate bubbles, which means they don't typically suffer a housing-price collapse when times turn sour. Certainly, prices can weaken, as they have with the current Argentine crisis. But even after a 37% plunge in the peso, sellers here aren't desperate, witnessed by the fairly tepid 5% to 10% decline in home prices. They recognize that they own a dollar-denominated asset for which they know there's always demand.
If nothing else, they know they can earn enough rental income every season to pay their carrying costs until Argentina's financial situation improves and Punta property prices start their march higher once again.
Related Articles
Why Expats Are Moving to Uruguay
Upcoming Conferences
The Only 2023 Fast Track Costa Rica Conference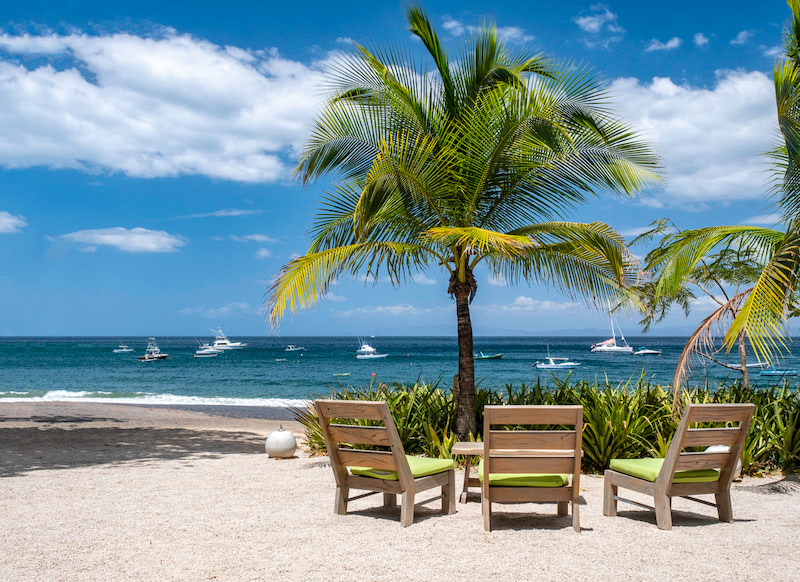 If your dream retirement involves stunning beaches… lush green mountains… a perfect year-round climate… first-rate healthcare… incredible value for money (a couple can live well on $2,109 a month—including rent!)...
Join our Costa Rica experts and expats in June and discover true Pura Vida.
REGISTER NOW, SEATS LIMITED: EARLY BIRD DISCOUNT HERE
---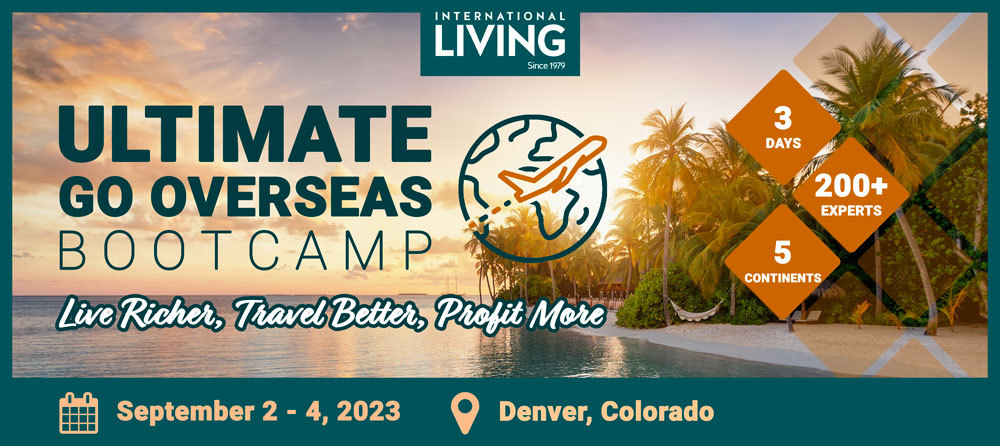 Most Popular Products