Punta del Este in Uruguay is a quiet place most of the year. Then, during the southern hemisphere summer months of January and February, it fills with vacationers. Thousands of them.
Many of them own a home there, a brick-and-mortar investment where they can enjoy summer. And for the smart ones, a second home in Punta del Este is part of their Plan B. Here's why.
Stability and Safety
Uruguay is the most democratic and least corrupt country in Latin America. It's where you'll find the region's largest middle class by percentage of population, and every legal resident of Uruguay gets access to healthcare and education without the worry of going into debt.
Uruguay is among the safest countries in Latin America. And Punta del Este is among the safest places in Uruguay.
A High Quality of Life
If you're going to start a new life abroad, go someplace beautiful and fun. Punta is an attractive spot with clean beaches, well-kept homes, and lots of greenery. In summer, the average daytime temperature reaches the low 80s F.
While the population change from summer to winter is still dramatic, Punta's full-time population is significant and surging. As a result, most businesses now stay open all year. These include large well-stocked supermarkets, a shopping mall with a multiplex, stores with all sorts of household goods and furniture, pet stores, dry cleaners, and many restaurants.
An up-and-coming industry is senior living and assisted living centers. It's a concept that's relatively new in Latin America. But is catching on in Uruguay.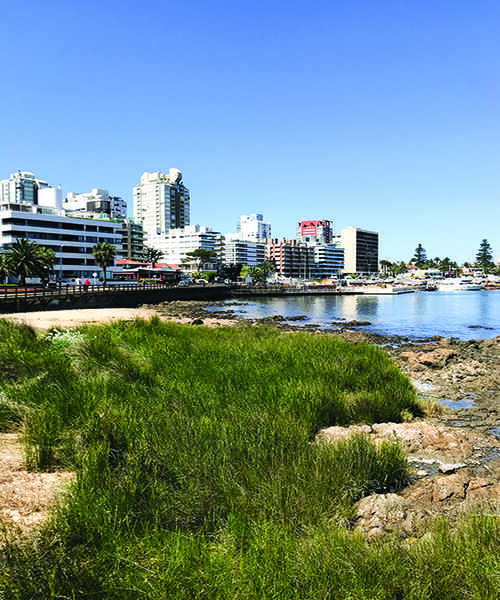 Easy Access
You don't need to become a resident to buy a property, open a bank account, or spend a lot of time in Punta del Este.
When you visit Uruguay, you can stay for 90 days on a tourist visa, which can be renewed for another 90 days for a small fee. That means you can usually stay 180 days at a time without having to leave.
Expats enjoy the same protections as Uruguayans.
If you decide to become a legal resident of Uruguay, the requirements are basic: Show you live in Uruguay (yes, you get to live in Uruguay while you go through the process), prove a recurring income sufficient to support yourself, and pass a criminal background check.
The financial requirement is around $1,500 for a single person per month. If you're from the U.S., the criminal background check requirement is an FBI report.
(Note: If you're a U.S. citizen, FATCA reporting rules come into effect when opening your Uruguayan bank account. It's smart to hire a reputable residential specialist in Uruguay to help you through the process. Also, consult with your tax preparer back home to be clear on your U.S. reporting requirements.)
Attractive Properties For a Range of Budgets
You find a lot of high-end properties in Punta del Este. These include multimillion-dollar apartments, single-family homes, and country estates. Many are owned by Argentine entertainers, models, and professional soccer players.
You can also find a selection of more affordable properties. This includes one- and two-bedroom apartments in well-maintained buildings in good locations for between $125,000 and $175,000.
HOA fees for a modest apartment in Punta del Este may cost between $400 and $600 per month. While that may seem steep, besides the upkeep of the property, HOA fees often include additional services, such as daily maid service for your apartment.
If you don't mind a short bus ride to the beach and living without maid service, consider an apartment in nearby Maldonado. Here, you can find one- and two-bedroom apartments (including new apartments) priced between $90,000 and $150,000. HOA fees near Maldonado's centro are often less than $100 per month.
Besides apartments, you can find a selection of single-family homes on their own lot in Punta priced between $250,000 and $500,000. For affordable properties in Punta del Este, see Apuntavamos.com
An Expat-Friendly Real Estate Market
In Uruguay, as a foreign individual, you can buy and hold real estate in your own name with the same rights and protections as a Uruguayan citizen—both in law and in practice. You don't need a local partner, a trust, or a corporation. You don't need any special permissions. And you don't pay any extra fees.
Most real estate in Uruguay is bought and sold in U.S. dollars. And banks in Uruguay can provide U.S. dollar accounts, so there's no currency exchange costs and no risk of currency values changing during your transaction.
Even if the only thing you ever need to escape is a North American winter, Punta makes sense. You own an investment property where you can vacation, perhaps retire to, and pass down as a Plan B for the next generation.
Related Articles
Excellent Real Estate And Property In Uruguay
Uruguay: A Latin American Safe Haven
Upcoming Conferences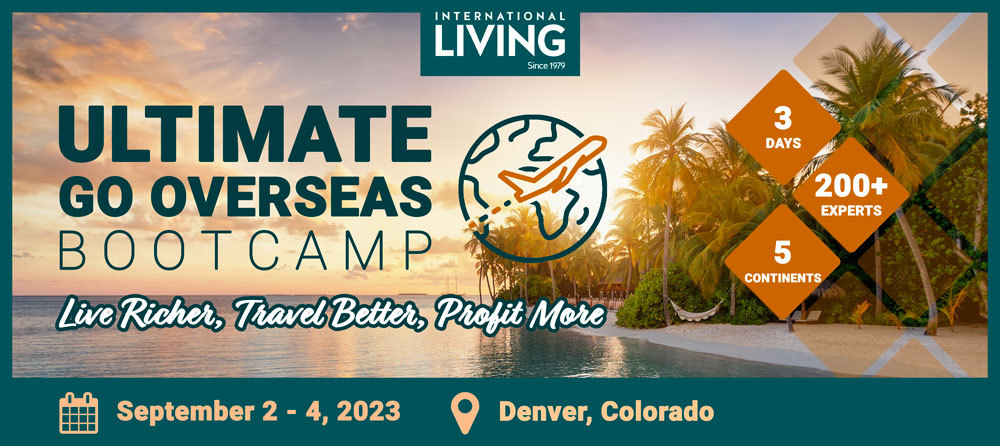 Most Popular Products
Popular Articles You May Also Like