How to Become a Resident in Uruguay
By David Hammond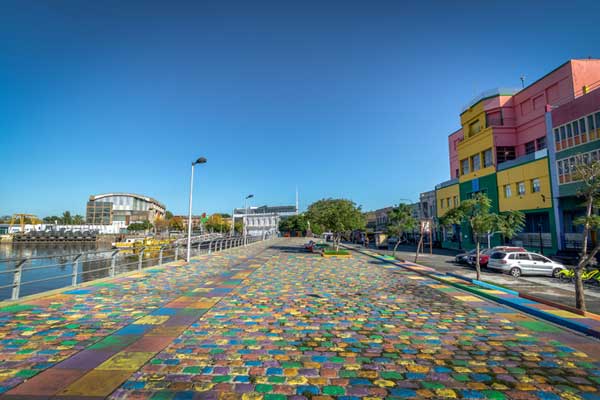 ©iStock.com/agustavop
If you were to set off on the adventure of a new life in a new country, where would you go?
For me it was Uruguay.
The first time I visited, I fell in love with the place. And today, I live here as a legal resident.
And I'm not the only one.
North Americans and Europeans from many walks of life find a good fit for their temperament, interests, and budget in Uruguay.
Many of these newcomers settle in the capital city, Montevideo, an urban center with lots of parks, cafes, museums, and cultural activities.
Others decide on Punta del Este, a coastal resort with great beaches, luxury apartments with hotel-like amenities and services, and landmark restaurants.
Some opt for the coast of Rocha, a mostly rural area with rustic beach towns, pristine Atlantic beaches, and the best surfing waves in the country.
But no matter which part of Uruguay you choose, you'll likely appreciate the laidback culture, often described as muy tranquilo (very calm); the abundance of fresh local whole foods; and the availability of quality healthcare plans at reasonable prices.
Reasons to Become a Legal Resident of Uruguay
Live and work in Uruguay
Becoming a permanent resident enables you to live in Uruguay full time, make Uruguay your home country, get a job, or start a business in Uruguay.
Import household goods duty free
One of the benefits of Uruguay residency is the ability to import your home furnishings and
household goods duty free during the residency approval process.
A step toward Uruguayan citizenship
If you want to become a citizen of Uruguay, residency is a step in the process. Married couples and families can apply for citizenship three years after first applying for residency. Single people can apply for citizenship after five years.
Reasons Not to Become a Legal Resident of Uruguay
To buy real estate
You don't need to be a Uruguayan resident to buy a property, such as an apartment or farm. Foreigners can buy, own, and sell real estate with the same rights and protections as Uruguayan citizens.
To spend time in Uruguay
You can stay in the country for 90 days at a time as often as you like. And for a small fee, a tourist visa can often be renewed, for stays of 180 days at a time.
Documents to bring with you to Uruguay
To apply for residency, you can enter Uruguay as a tourist and make your application in person at Uruguay's national immigration office, Dirección Nacional de Migración (DNM).
The documents you'll need to bring from you're home country include
• a birth certificate.
• a marriage certificate.
• a police certificate for each country you've lived in during the last five years. If you are a U.S. citizen you need an FBI report instead of a police report.
• documented proof of income.
Your birth certificate, marriage certificate, and non-Interpol (non-U.S.) police records must be authenticated by apostille (an official pre-printed form) affixed to the document by the appropriate authority in the appropriate jurisdiction.
For example, you'd get your birth certificate legalized with an apostille where you were born. A marriage certificate would need an apostille where you were wed.
If you're in the U.S., this would be the office of the Secretary of State or acting deputy for the State where the event occurred.
Note: The marriage certificate is not mandatory. But by bringing it, only one spouse needs to prove an income source.
The non-Interpol (non-U.S.) police records must be apostilled in the country where they were issued.
If you're a U.S. citizen, you may bring your apostilled background check from the FBI. However, you can also get it from Uruguay through the Interpol office in Montevideo, which is often an easier process.
Once You're in Uruguay
Once you arrive in Uruguay, you get your apostilled documents translated into Spanish by an official public translator.
The legalized translated birth certificate must also be registered with the Registro de Extranjeros, which will issue a document you'll need to get your Uruguayan resident ID card.
Besides these documents, you'll need a carné de salud (Uruguay health card) and a medios de vida (an income certificate).
The health card requires a medical exam at an authorized clinic in Uruguay. The exam is to assess your health. It's not a screening test. It includes a health interview, vision test, looking at your teeth, and a blood and urine test.
For the income certification, you must prove an income in keeping with your living standard. For a single person, the minimum is around $1,500 per month. The source and amount of your income must be verified by an escribano, a Uruguayan legal professional authorized to prepare your income verification certificate.
Any source of income from abroad is acceptable, such as a pension, social security, lease income, or business income.
You may need to set up transfers to a Uruguayan bank to help prove your income. (More on getting a Uruguayan bank account in a moment.)
Make Your Application and Get Your Temporary Resident ID Card
Once you've made your application and provided all the required documents, you become a temporary resident of Uruguay—known as a residente en trámite (a resident in process).
The next step is to get a Uruguayan photo ID card called a cédula. As a resident in process, you get a temporary cédula, marked with "en trámite" to use until your final approval.
The immigration department will give you the documents you'll need to get your temporary cédula at the Dirección Nacional de Identificación Civil (DNIC). As mentioned, you'll also need the birth certificate registration document issued to you by the Registro de Extranjeros.
Once you are a resident in process and get your temporary resident's card, you get most of the rights and privileges of a legal resident while waiting for the final approval.
Final Approval
It often takes around a year for your completed residency application to be processed.
When it's fully approved, the immigration office will provide the documents you need to trade in your temporary cédula for a permanent one.
What About a Bank Account?
As mentioned, another consideration when applying for residency is setting up a Uruguayan bank account. You may need one to receive funds to prove your income, or as a practical matter to manage your financial life in Uruguay.
The requirements to open a bank account in Uruguay can vary from bank to bank and change from time to time.
With that said, bank requirements often include:
• Your passport, and the passport of your spouse if you're married.
• Your driver's license or a second ID
• Proof of your address, such as utility bills (less than 30 days old) with your home address.
• Proof of your income sources, such as tax returns, a letter from your accountant, or social security documentation. (Find out if the proof-of-income documents need to be "apostilled" and translated in Uruguay.)
• A Uruguayan resident to vouch for you (sometimes this is a residential specialist or attorney)
Residency Services in Uruguay
While it's possible to go through the residency process and open a bank account yourself, hiring a residency professional can provide peace of mind, especially if you don't speak much Spanish.
A residency specialist helps assure you bring all the right documents and takes care of getting the translations and certificates you need. They will also schedule and accompany you to all your appointments.
Experience is important. You'll be best served by a residency specialist who stays updated on current requirements, understands the idiosyncrasies of the system, and has experience resolving glitches.
Opening a bank account in Uruguay has more hoops for U.S. citizens than for other nationalities. So, it's wise to use a residency specialist with a good track record of helping other U.S. citizens open a bank account.