Property markets in Europe are moving again—and right now you can find some great bargains in stunning settings. At time of writing, the U.S. dollar is strong which means you get more bang for your buck. In fact, your U.S. dollar buys you 24% more euros than it did this time last year. And, right now your dollar goes further in Europe than it has in over a decade.
If you're looking to buy real estate on the continent, now is the time to buy. A €100,000 property that would have cost you $139,000 last March costs $106,310 today, a discount rendered by the currency-exchange rate alone.
See below for what's on offer in Ireland, Portugal and Italy, in places where the property market is on the up, but still good value. Tie that in with the strength of the dollar and you can get some real bargains.
Ireland's Beautiful Beara Peninsula
The decade leading up to 2006 saw Ireland suffer through one of the biggest real estate bubbles on earth.
The real estate market stalled in 2006/2007, amid rumors that transfer taxes were set to be reduced. Then in 2008 the crisis hit. In 2009, the global financial crisis rolled through, flattening Ireland's entire banking sector and economy.
In July 2011, I reported how Irish real estate was available at a discount of 80% on peak prices. Today, Ireland's real estate market is bouncing back. News stories are filled with talk of housing shortages and fast-rising values.
These reports are correct. There has been a strong surge in demand for family homes in desirable areas of Ireland's main cities. The big buying opportunity here has passed, but right now Irish real estate is a tale of two markets.
The buying moment for a little cottage in Ireland's Southwest is now. These areas are struggling to retain populations in traditional activities of fishing and small-farm holdings. Locals frequently opt to build a new house rather than renovate a traditional farmhouse or cottage. Where you see charm, they see old. The Irish love affair with real estate is on a break right now.
Peninsulas jut out into the wild Atlantic along Ireland's Southwest coast, ending in dramatic points. Giant waves crash on the base of cliffs and roll along sandy beaches. Mountain ranges shelter picture-perfect, soft, calm bays. Warm air races up from the Gulf of Mexico. Subtropical plants flourish. Frosts are rare and short-lived.
It is a part of Ireland that attracts tourists regularly, and there may never be a better time to buy a home on this part of Ireland's Atlantic coast. These peninsulas have an island feel. Small towns are close-knit and welcoming. At night pubs fill with visitors and locals. There's great eating, drinking, and music. Tourists come to hike, fish, and take their chances that the sun will shine on the wild beaches.
This is a stretch of coast I am familiar with. I grew up close to Cork city and along West Cork's coast, and I spent my childhood vacations in county Kerry. I have made many trips to this stunning coastline every year since. That's why I'm surprised that even I, a local, have overlooked one stretch of coast, and one peninsula in particular.
The Beara Peninsula is the largest and most remote on this coast. This is an area that first got my attention a year ago. It's had it since. Today, you can buy a little home here for a song—a buy of a generation for this kind of property.
The Ring of Beara is the closest thing the area has to a tourist trail. Its 92 miles take you around the peninsula. The starting point is Kenmare, crossing the Healy Pass, and finishing in Glengariff, famed for its subtropical gardens. En route you pass through Adrigole, Castletownbere, Allihies, and you can turn off to take in Dursey Island, Eyeries, and Ardgroom.
It's picture-perfect Southwest Ireland, but hidden even from locals' gaze. It's just been missed—caught between the tourism and vacation-home areas of the Ring of Kerry and the more popular areas of West Cork.
Traditional homes in coastal Ireland are going cheap. There are no buyers lining up for traditional farmhouses and cottages, even if they sit on a lot of a few acres with ocean views. That's despite the huge benefits in Ireland of buying an existing structure on an ocean-view plot. You won't get planning permission (permits) to build on an oceanfront or ocean-view plot unless there is an existing structure.
Close to Ardgroom, a typical Irish farm cottage lists for €85,000 ($90,364). I expect it could be bought for €70,000 ($74,400). You are a short stroll from the ocean and have great views of the headland beyond from the upper floor. The ground floor has been updated. The second story is, in real estate agent-speak, a blank canvas.
For a total spend of $25,000, you could create a charming, picture-perfect little Irish farm cottage on its own ocean-view plot. You'll need to put some of your time and imagination into it.
This isn't something I suggest buying for a quick and easy flip or strong rental. (The rental season is short and unreliable here.) This is a buy if you want to own a traditional farmhouse in beautiful, coastal Ireland, off the beaten track but with unrivalled scenery. You are buying at rock-bottom prices.—Ronan McMahon
Lisbon: The Most Affordable Capital in Western Europe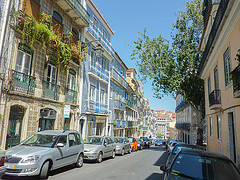 Lisbon's faded grace is utterly enchanting. In the old city's steep, narrow streets, once-grand buildings display worn facades, battered shutters, and laundry hanging from the balcony. Tailors and cobblers ply their services from tiny, bedraggled shops, while the baked-sugar smell of custard and caramel wafts out the doors of ancient pastelarias. And up every steeply sloping street in this hilly city, it seems, labors a groaning trolley car, while far below glitters the River Tejo.
Portugal's capital—home to half a million people—is a gracious city, yet also one with an odd, pensive gravity: a world-weariness born perhaps of great age and of empires gained and lost.
It's also an amazingly inexpensive place: arguably the most affordable capital in Western Europe. A couple could live comfortably here for as little as €1,800 a month ($1,914). If you're budget-conscious, take heart. Lisbon is a place where you can enjoy a European lifestyle at Latin American prices, with history, romance, astonishing hospitality, and a seaside location to boot.
You can live magnificently if you have a big budget, of course. But you don't need one to live well, with all the amenities of a capital at hand—museums and performance spaces, restaurants and nightlife, an international airport…
In many Lisbon neighborhoods, you can still rent a smart, comfortable one- or two-bedroom apartment for €500 to €700 (that's $532 to $744 a month). You can buy it for under $200,000 and even find some under $150,000. Daily living expenses are generally low, too: an espresso for under $1, filling sandwiches from about $6, and produce often less than $1 a pound.
In Lisbon's charming Alfama neighborhood, small studio and one-bedroom apartments list for €100,000 ($106,310).
Even the weather helps. Lisbon's climate is mild, keeping utility costs down. Even in the depths of often-rainy winter, average lows are barely below 50 F, while summers are gloriously sunny and generally in the 70s F. You're not likely to have language problems here, either. I was astonished at how many Portuguese in Lisbon speak English well. In addition to studying it, they get it on TV: Films and programs in Portugal tend to be broadcast in their original language, with Portuguese subtitles. So those movie channels? In English.
Speak a little Spanish? It's a good fallback option here. Many Portuguese speak it and most understand it fairly well. And where language fails, the locals' natural courtesy helps bridge the gap. The Portuguese are among the most polite, friendly people I've ever met. They alone are a great reason to check out Lisbon.—Glynna Prentice
Apulia, Italy: Low-Priced Properties in a Stunning Setting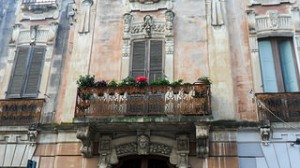 What's the first place you think of when Italy is mentioned? Chances are it's not Apulia (Puglia, in Italian), the region that forms the heel of the Italian boot. But after visiting the region last year, I want to sing its praises from the rooftops of so many places.
Ostuni…Gallipoli…Martina Franca. As for lovely Lecce, with its baroque buildings of creamy golden stone and gloriously flamboyant carvings, I didn't want to leave.
Singing from the rooftops of Apulia's fairytale trulli homes would be physically difficult—these beehive-shaped rural houses are topped by peculiar conical domes—but you get what I mean. You need to go. And go before everyone else discovers the low-priced properties they've been missing. There's plenty on the market for under €100,000 ($106,310). In many places, one-bedroom apartments mostly rent for less than $500 a month.
Combining rustic charm with sun-drenched romance, Apulia has everything that makes Italy so alluring for starting a new life, purchasing a second home, or renting for an extended stay. It's unspoilt, laidback, and endearingly eccentric.
Apulia has numerous sandy beaches on two coastlines, the Adriatic and the Ionian. In between, the land is mainly agricultural, with vineyards, wheat fields, and vast expanses of silvery olive groves—around 60 million olive trees in total. Taking in a feast of baroque and medieval oddities along the way, the history of many towns goes back to Roman and Greek times.
Another bonus: Living costs are way lower than in the more heavily touristed (and industrialized) north and central regions. I couldn't beat the 60 cents I paid for morning coffee in the port city of Brindisi, but almost everywhere else it was only 85 cents to $1.20.
I spent most of the trip in the Salento, the name given to the southern half of Apulia. The transport gateway to this area is the Adriatic port city of Brindisi. Its airport has regular flights with budget carrier Ryanair to Rome Ciampino Airport. My round-trip ticket cost just over $42.
For the best of city life, head to Lecce. Due to its wealth of baroque churches and palaces, it's nicknamed "the Florence of the South." A 25-mile train ride from Brindisi, it's an artsy university city with a bewildering choice of bars and restaurants. Home to around 96,000 people, Lecce successfully combines an antique core with attractive public gardens and new zones.
A labyrinth of medieval streets, alleyways, and piazzas, its compact historic center has been noted for its cartapesta (papier-mâché) workshops since the 1700s. Craftsmen still produce saints and crib scenes to this day.
A 645-square-foot apartment in "new" Lecce will cost you €53,000 ($59,900) through Vitale Immobiliare. Studio Sant'Alfonso of the Tecnocasa network has a bijou 860-square-foot house in the historic center, for €55,000 ($62,200).
Another Tecnocasa agency, Studio San Fabrizio, has a refurbished studio (430 square feet) near the main square and its Roman amphitheater for €45,000 ($47,840). A more sizable apartment, with 1,021 square feet of living space next to San Matteo church, is €160,000 ($170,096).
Tecnocasa also handles rentals. Studios for students and minimalists start at €330 ($355) a month. Most one- and two-bedroom apartments are in the €450 ($484) to €600 ($645) per month range.—Steenie Harvey
Get Your Free Real Estate Report Here:
Sign up for International Living's free daily postcard e-letters now and receive a special report "International Living's Insider Guide to Buying Real Estate Overseas."
This special report covers information on the 25 things you must know before buying property overseas as well as some of the best places in the world to buy real estate…and is yours free when you sign up for IL's daily postcards below.
Get Your Free Report Here