French food is a feast for all of the senses. Known the world over for its quality and what's known in French as savoir-faire—the artistic sensibility that goes into picking the highest quality products, cooking them with the utmost skill, and taking the time to present these creations in the most elegant of formats.
If you weren't a foodie before moving to France, you certainly will become one. In 2010, UNESCO inscribed the French gastronomic meal as an intangible part of world heritage.
Are you interested in retiring abroad? Yes | Not Sure Yet
This designation includes the particular terroir of where the products are selected, meaning certain food stuffs are best grown in very specific regions of the country. For example, the capital of French fig production is a small Provencal town called Sollies-Pont. The particular quality of the soil, coupled with the Mediterranean climate, and a healthy dose of sunshine year-round, makes for an ideal growing climate for these purple beauties.
This concept includes the grape growing regions for which France is famous. A Bordeaux wine will have distinctly different nuances than a Burgundy or a Bandol red—that's owing to the notion of terroir.
The gastronomic heritage designation also includes the elaborate presentation of the meal and the shared experience of dining together. As any French person will tell you, mealtime is sacred and a moment to be savored with friends and family.
French Markets
Every French food journey begins at the market. Most cities and large towns feature a market at least twice a week, sometimes every day. Smaller towns and villages have a market once a week. Some of these markets date back for centuries: one, on the Ile de Ré in western France, boasts that the market has been in existence since the 14th century. In Paris, the Marché des Enfants Rouges dates from 1628.
A good French market has virtually everything one needs to prepare the meal of your choice: butchers, fish mongers, cheese vendors, produce farmers, producers of local specialties, such as hone or olives.
Naturally, people have their favorite markets and favorite vendors. It's not unusual to see a long queue, some 15-people deep, for a certain fromagier (cheese-maker), while another cheese vendor a few stalls down has only a few customers. The French take quality very seriously. They scrutinize the offerings carefully and ask questions about their intended purchase before buying.
What Are Typical French Meals Like?
Including a starter, called an entrée in French, the main dish known as a plat, and a dessert, a typical meal can last anywhere from 90 minutes to more than four hours… and beyond.
Aside from these three courses, guests can expect an aperitif to kick off the meal, and a cheese and salad course before moving on to dessert. These rituals are true for lunch or dinner… depending on if you have the time!
Coffee, and small sweets like artisanal chocolates or French-style cookies and cakes, are likely to come after the dessert course. While many hosts like to prepare their own desserts, it's also popular to stop off at the local bakery to pick up a selection of French pastries. You may be treated to layered cake pastries, like the decadent chocolate cream and coffee cake known as an Opera, or you might be offered a cream-filled pastry like profiteroles (puff pastries), a Paris-Brest, or a fraisier (strawberry and cream cake). Not forgetting the world-famous French macaron or eclair.
Depending on the location, and the time of day, the meal might include an after-dinner drink known as a digestive. These can be either cognac, calvados (apple liqueur), or another herb or fruit-infused liqueur. While Calvados comes from Normandy, the flavorful plum known as the mirabelle provides the preferred liqueur of the Lorraine region—l'eau de vie de Mirabelle.
Normally enjoyed after dinner, weekend lunches often finish with a round of digestives as well. Many people make their own digestives and are very proud to display their home collections.
Lastly, the French breakfast is a very simple affair. Many prefer a traditional croissant or pain au chocolat. It's also popular to slice thicker bread and spread them with butter and jam. Coffee is an ever-present staple.
The Heart of French Cuisine
While French cooking can conjure up images of demanding chefs and elaborate dishes that take hours to make, there are many ways to interpret French cuisine. From simple bistros and brasseries to high-end, Michelin-starred restaurants, the food served depends a lot on the quality of the ingredients and who is doing the cooking. Delicious tarts, quiches, savory crepes, omelets, and tasty stews and soups can easily be whipped up at home in a modest amount of time. The more elaborate dishes that you'll find at gourmet restaurants rely heavily on French-style sauces—which take quite a bit longer to prepare but make up the heart of any gourmet French meal.
A good piece of meat, chicken, or fish is sublimed and taken to the next level by an exquisite, slowly-worked, sauce. Served as the focal point of the dish, the French plat will then rely on the delicateness of the chosen accompaniment—a side dish. Think of a smattering of julienned carrots and zucchini in a light cream sauce or a thinly stacked layer of potato gratin (known as a gratin dauphinois) full of rich nutmeg flavor, or even a medley of wild mushrooms topped with a bacon-infused foam.
Whatever the chosen arrangement, you can be sure that the dish will be presented with a thought to portion sizes—as diners will want to savor each decadent course that comes their way.
French Regional Foods
To truly get to know "French food," you have to know the regions. Despite the hoity-toity reputation that many French dishes have, most have humble origins—not created for kings, but for farmers and laborers. Now-famous regional specialties were largely based on the local products that were available at that time. That's why you'll find plenty of apple-based and dairy-heavy dishes in Normandy, a region rolling in apple orchards and dairy farms. In Provence, the cuisine features the olive oil that comes from the olive groves of the region.
Let's take a look at the cuisines from some of France's most popular food regions.
Provencal Cuisine
In contrast to the heavy fare of Lyon, in Provence food seems feather light. Provence is a region in the south of France, known for its lavender fields and olive groves. The cuisine is distinctly Mediterranean, featuring plenty of fish, vegetables, olive oil, garlic, and herbs.
The region's most famous dish is probably bouillabaisse, a fish stew that comes from Marseille. Coming in second for best-known is likely ratatouille, a vegetable casserole made of tomatoes, zucchini, eggplants, onions, peppers, garlic, and a healthy dose of olive oil.  Also popular is petite farcie—assorted vegetables, from tomatoes to peppers, stuffed with minced meat. One of the heartier local dishes is daube provençal, beef marinated in red wine with onions, garlic, and herbs, and served over pasta.
Even in Provence, dishes can be narrowed down to a precise origin. You'll often see certain foods labeled "Provençal", but they're actually Niçoise—from the city of Nice. Typical examples of Niçoise food is socca, a chickpea pancake, pissalidière, an onion tart, and, of course, salad nicoise—a salad primarily made of tomatoes, tuna (or anchovies), hard-boiled eggs, and onions. Other ingredients, such as potatoes or string beans, may also be included, but will inevitably upset some purists.
Lyonnaise Cuisine
Lyon, France's third largest city, is the natural place to begin an examination of French food.  The city is so renowned for its outstanding cuisine that it's referred to as "the gastronomic capital of the world". Home to nearly 2,000 restaurants, Lyon has produced some of France's most famous and innovative chefs, including the legendary Paul Bocuse, who popularized nouvelle cuisine.
Traditional Lyonnaise cuisine is hearty, stick-to-your-bones fare that should be avoided by vegetarians or anyone who prefers eating light. The cuisine often features pork (in every permutation, from snout to feet), chicken and duck (particularly the livers), and offal from a variety of animals. The adventurous eater will enjoy dishes such as salade de foies des volailles (salad with pan-seared chicken liver), tête de veau (poached calf brains), or tripes à la Lyonnaise (tripe fried with onions and garlic).
The less adventurous among us will go crazy for quenelles de brochet, a delicious fish dumpling covered in a creamy lobster sauce. Salad Lyonnaise (green salad with bacon and poached eggs) is also a great choice, as popular, as is fonds d'artichaut et foie gras (artichoke hearts with foie gras).  If you want to sound more adventurous than you are, try cervelles de canut. Although this translates as "silk worker's brains," it's really just fromage blanc (the French version of sour cream) with shallots and herbs.
Normandy/Brittany Cuisine
On France's northwestern coast, you'll find the regions of Normandy and Brittany. Each has its distinctive dishes, but being so close to the ocean, both are known for having an excellent and huge variety of seafood and shellfish. Beyond seafood, you'll find plenty of apples in Normand cuisine and products, such as Poulet Vallée d'Auge, chicken roasted with apples, Tarte aux Pommes (apple tart), and Calvados. Normandy, dairy country, is also known for its excellent cheeses, most notably the famed Camembert.
Brittany best stands out for its crêpes. Savory crêpes are typically known as galettes. These are made with buckwheat flour and are commonly served with eggs, ham, and cheese (although fillings can run the gamut of ingredients). Sweet crepes are often slathered in salted caramel, or chocolate, or simply sprinkled with butter and sugar.
Other Types of Regional French Cuisine
Writing about all the regional cuisines of France could fill a book. In Burgundy, you've got boeuf bourguignon, a rich beef stew cooked for hours in red wine. From the Alsace in eastern France, comes cuisine with a distinctly German touch, including choucroûte garnie (sauerkraut with boiled potatoes and sausage), flammekueche (a savory thin-crust tart with cheese, onions, and bacon), and bäckeoffe (a casserole made with assorted meats, potatoes, and leeks).
In the southwest, expect lots of spiciness from Basque country cuisine. Here, dishes tend to be enhanced with red Espelette peppers. Try the Omelette piperade, a tarte-like omelet filled with tomatoes, onion, espelette peppers, olive oil, and garlic.
Bon Appétit!
Related Articles
Traditions and Culture in France
5 Best Cities and Towns to Live and Retire in France
Is France a Safe Place to Live?
Upcoming Conferences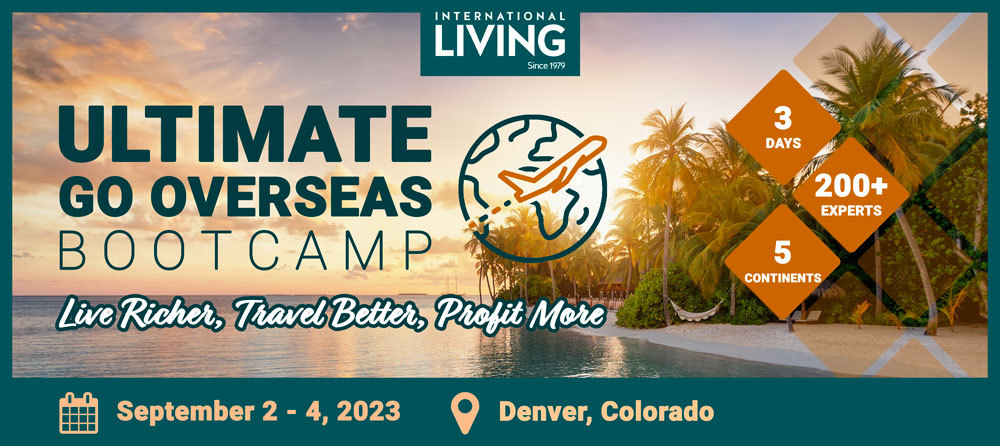 Most Popular Products
Popular Articles You May Also Like