A great beach can be one of the deciding factors when considering a move overseas. But, what constitutes a great beach is different for everybody. Some people are looking for quiet natural beauty, where the only sound is the breaking waves and the only other visitors are seagulls. Somewhere away from the crowded tourist spots where you can sink your toes into the sand, swim in the ocean, and admire a stunning tropical sunset in peace.
Here is a list of five secret beaches, well off the tourist trail, and each with something special to offer.
Lagos, Portugal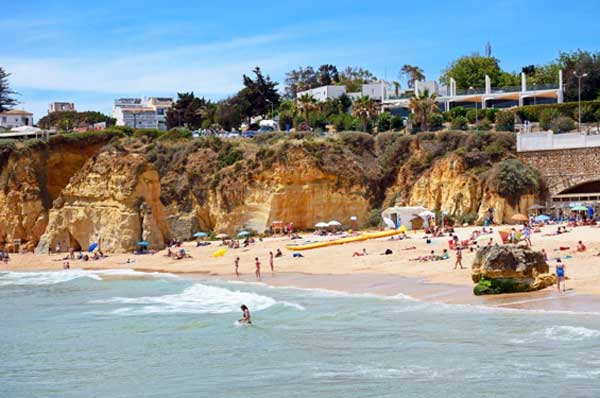 Lagos is a town in southern Portugal's Algarve region. Just an hour from Faro, beautiful, pristine beaches can be found all along here, as well as amazing fresh seafood, and beguiling, centuries-old buildings packed along winding cobblestoned streets. There are still fishermen going out to sea as their fathers and grandfathers did before them.
A 15-minute stroll along the Avenida dos Descobrimentos—the main road of Lagos—is Praia da Batata (Potato Beach), the city beach. The 17th-century fortress gives this beach a stunning backdrop.
The local kids and dogs jump off the ancient pier into the ocean, then climb back up to do it again. The beach snack of choice is a bola de Berlim (a cream-filled donut). A man with a cooler walks around selling them, and the Portuguese chow down.
Soliman Bay, Mexico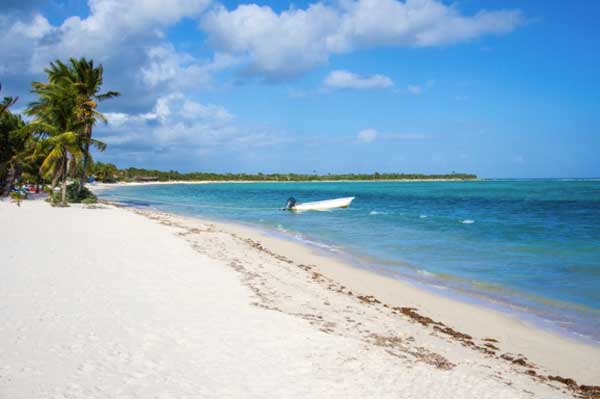 Blink and you might miss the turn off to Soliman Bay along the ramrod straight coastal highway between Playa del Carmen and Tulum, on the Riviera Maya. And you'd be missing a gem.
This long, gracefully arcing bay is accessed down a narrow dirt road. Hang a right and keep going past a strip of large beach villas to find public access at the end of the road.
Park and hit the water or order some beers and food at Chamico's, a simple outdoor restaurant right on the sand. That entitles you to a table and/or beach lounger.
The Caribbean water is blue and clear and there are rocks and reef just a few dozen yards off the sand, with tropical fish, rays, and other sea creatures abundant.
Montezuma, Costa Rica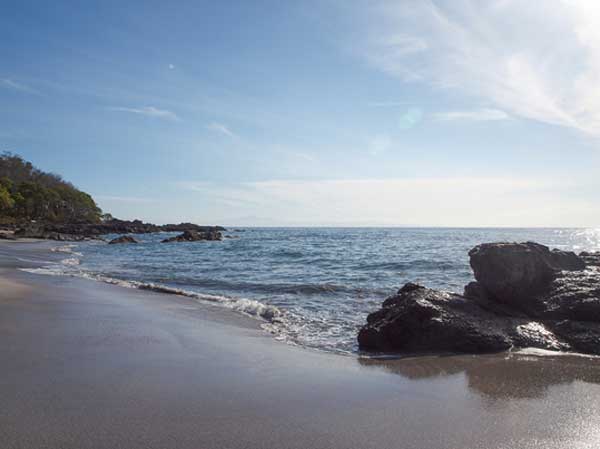 On the far tip of the Nicoya Peninsula, the fishing village of Montezuma is great for those looking for a laidback destination. There's no major development. And the town center has just a few restaurants, hotels, and shops.
The roads on the way to this part of Costa Rica can be rough, especially in rainy season from May to November, but it's well worth visiting this area on the Pacific.
Here you can get a sunrise instead of sunset because it's on the east side of the peninsula. The beach is an easy walk from town, where you'll find a unique freshwater waterfall right on the sand, with pools for soaking and swimming.
Olón, Ecuador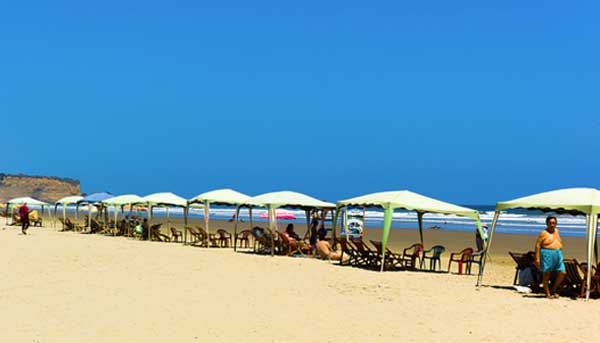 In many ways, the quiet fishing village of Olón is the best of two worlds. Located on the southern shores of the Pacific Ocean in Ecuador, this is a place where you will find wide, sandy beaches on one side of the main road through town, and lush, green hills on the other.
Most tourists stop at the flashy, party town of Montañita, and never realize that beautiful Olón is just on the other side of a bluff.
The east side of Olón is a place where bamboo forest and fruit trees are growing on the rolling hills. It is not unusual to see horses or cattle slowly grazing their way across fields where tropical flowers like Bird of Paradise are growing wild.
On the west side, there is an incredible seven-mile stretch of beach where you can swim, surf, or just relax in a beachfront restaurant with your toes in the sand, enjoying a fresh seafood meal, favorite beverage, and incredibly colorful sunsets.
Penang, Malaysia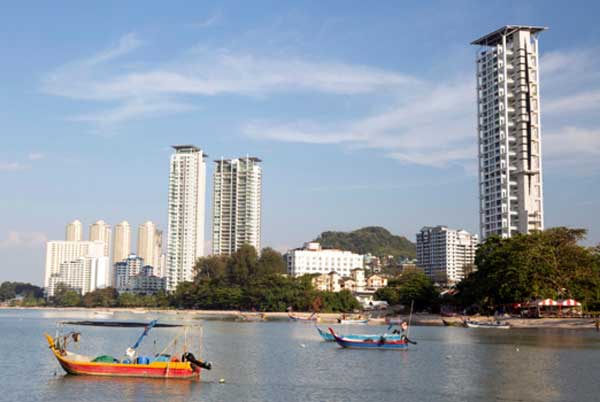 Penang is a special place. It's historically significant, architecturally jaw dropping and there is always an inviting pool or deserted beach nearby to recharge the batteries before setting out to explore a little more.
Tanjung Bungah Beach is one of the longest on the island and is popular with expats and locals alike but there are many hidden coves and beaches.
But head to the south of the island and you will find deserted beaches, where life runs much slower on this part of the island. It's like entering a different time. The south of the island is much less developed than the north but it's only a leisurely 35-minute drive from the capital, George Town. It's the perfect place to go to get some quiet time. This area is largely Malay and there are traditional kampongs (villages) scattered everywhere.
Many of the hidden coves here don't have a name which may be why they are such a well-kept secret. When you're done relaxing on the white-sand beach while listening to the waves lap the sand, you can check out one of the many local restaurants along this coast.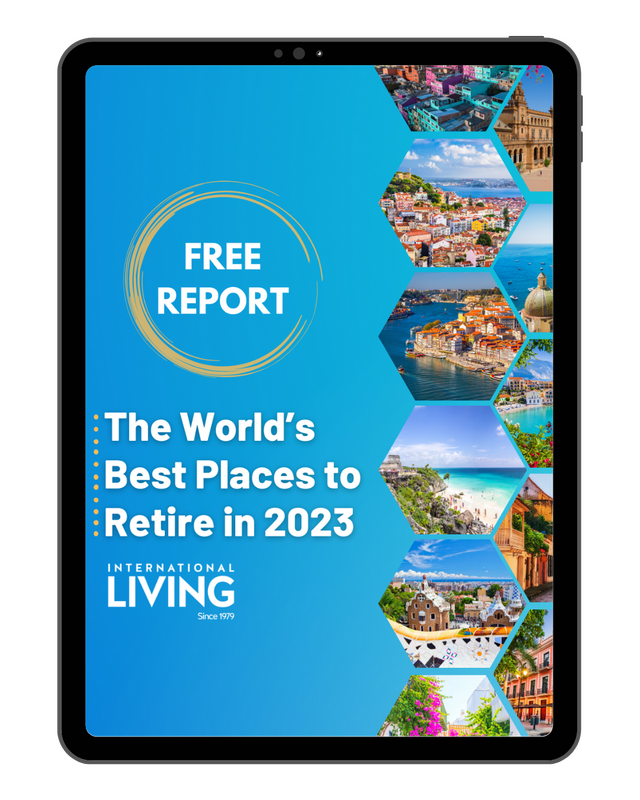 Get Your Free Report on the World's Best Places to Retire:
Learn more about the best places in the world to retire in our daily postcard e-letter.
Simply enter your email address below to sign up for our free daily postcards and we'll also send you a FREE report on The World's Top 10 Retirement Havens, plus access to over 10 more free reports. Our gift to you, on our favorite destinations.
Related Articles
In Photos: The Top 5 Beaches in Costa Rica
Five Popular Beach Towns in Panama
Top 5 Cancún Beaches with Public Access
Upcoming Conferences
The Only 2023 Fast Track Costa Rica Conference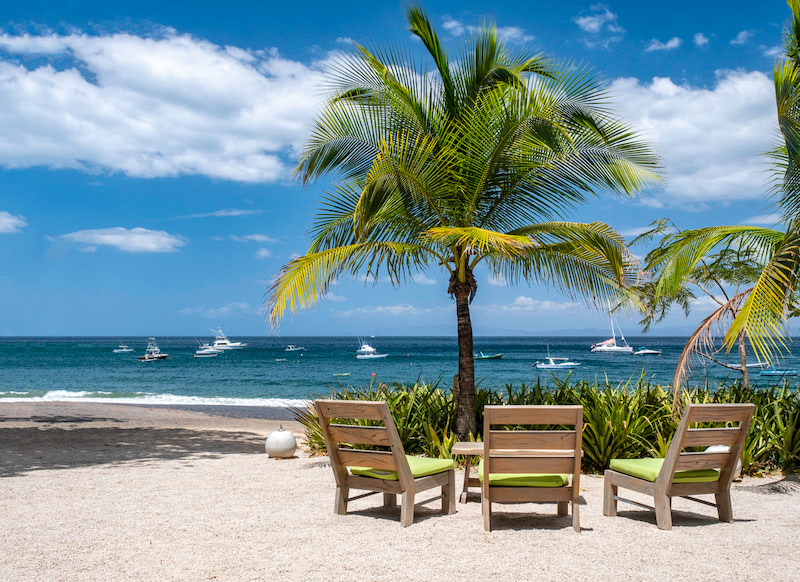 If your dream retirement involves stunning beaches… lush green mountains… a perfect year-round climate… first-rate healthcare… incredible value for money (a couple can live well on $2,109 a month—including rent!)...
Join our Costa Rica experts and expats in June and discover true Pura Vida.
REGISTER NOW, SEATS LIMITED: EARLY BIRD DISCOUNT HERE
---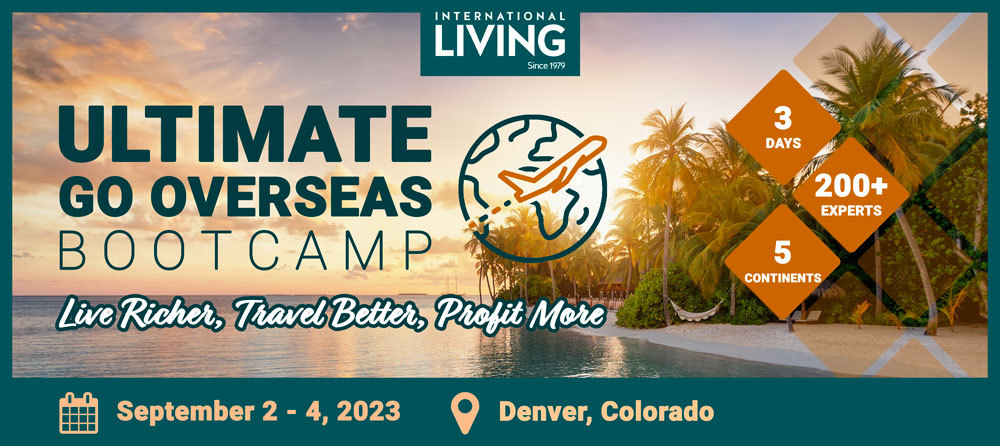 Most Popular Products