Hi IL Experts,
I have a very general question for you as I consider my move overseas. I want to begin my next adventure overseas but will miss some aspects of life in the Unites States such as around holidays time.
My question is how do expats celebrate Thanksgiving Overseas?
Thanks for your help,
Rachel
Keith Hockton – IL Malaysia Correspondent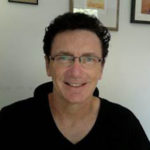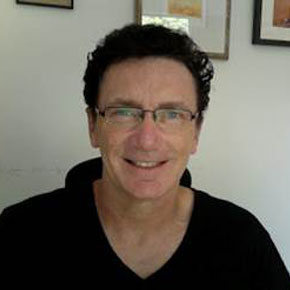 Hi Rachel
I live in Penang, Malaysia and there is a large American contingent living there. Both working and retired. Thanksgiving is major celebration here, and the E&O Hotel actually flies turkeys in from Singapore especially just for the occasion.
The nice thing about Americans celebrating it here is that we non-Americans get to experience it too, and it's usually quite the dinner as our American friends go all out to make sure that we enjoy the festivities and get to know exactly what the celebration is about.
Come and experience it for yourself if you get the chance.
Thanks
Keith
Ann Kuffner – IL Belize Correspondent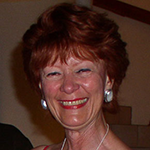 Rachel,
Our Thanksgiving in Belize is actually very similar to the ones we enjoyed while living in the San Francisco Bay Area in the United States. The main difference is that our family has never joined us for Thanksgiving here, although they do visit at other times. So we start the day by calling our kids and family to connect and catch up.
But we also have what we consider a family of friends here, in Belize. We always get together with some of our friends for dinner on Thanksgiving Day afternoon. We used to made a traditional turkey dinner, with all of the same fixings, and invite a few friends over. But a few group of expats started to organize potluck Thanksgiving dinners.
Now we have many options of Thanksgiving parties to pick from. Sometimes it's difficult to decide which one to attend. One couple who are friends of ours offer up their home for the Thanksgiving Day get together. All of us who attend bring a dish, and a bottle of wine. There are usually 30-40 people at the get together. Some of our Belizean friends love to join these celebrations, even though Belize has no Thanksgiving Day holiday. They always enjoy celebrations!
Many of the restaurants, especially those associated with resorts, also offer a Thanksgiving dinner. Some of our friends prefer not to cook at all. They prefer to go out to one of these planned restaurant dinners. And some of the most popular expat beach bars also put together a potluck. For expats who are new to the island, and do not yet know many people, they can attend Thanksgiving dinner in a nice restaurant environment that's decorated accordingly.
When we first moved to Ambergris Caye we used to return to the USA for Thanksgiving, or Christmas. But after a few years of doing this, dealing with airport crowds, and terrible weather, we decided we'd rather stay in Belize for most holidays.
Ann Kuffner
Belize Correspondent
Steven King – IL Cambodia Correspondent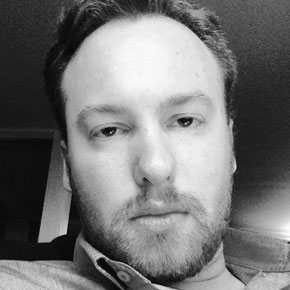 Hi Rachel,
Sure, US Expats in Cambodia certainly like to celebrate Thanksgiving here!
Some people just like to get together with friends to prepare a special lunch or dinner at home but write a few different expat restaurants in Phnom Penh are known to put on a Thanksgiving menu as well.
You can also buy a lot of the ingredients for a Thanksgiving meal at the local supermarkets so there is always a way to enjoy a taste of turkey and cranberry sauce every year.
All the best,
Steven
Edd Staton – IL Cuenca Correspondent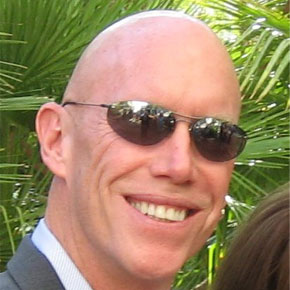 Timely question, Rachel. Obviously Thanksgiving isn't on the calendar in Ecuador, but that doesn't keep expats from celebrating one of our most cherished holidays.
Turkeys are available here, so quite often folks host get together's with friends in their homes. With our growing expat population some restaurants have gotten on the band wagon and are offering special Thanksgiving menus. And as my wife and I are currently doing, others return to the States to be with their families during the holiday season.
Jason Holland – IL Roving Latin America Editor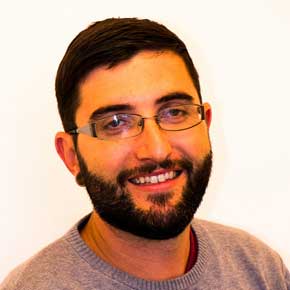 Some of the best Thanksgivings I've experienced in my life have been celebrated in Costa Rica. And I'm sure the upcoming Thanksgiving in my new home in Mexico will be awesome too – we're already planning a big dinner with friends.
And that's what it's all about really. Usually, when you're living abroad, you don't have your family there for the holidays. Sure, it can be tough. But being with your new expat "family" of close friends, you still get that sense of togetherness and fellowship. In my time in Costa Rica we've had plenty of large dinners where big groups, everybody from retired expat couples to families with young kids, came together. Usually, it's a potluck, where everybody brings their specialty dish.
Often, you don't get just a multigenerational group, but also a multinational one. Expats in Costa Rica aren't just from the U.S. We have plenty of Europeans and Latin Americans… and they were more than open to an invitation to Thanksgiving. It was great fun sharing the day with them, let me tell you.
Yes, Thanksgiving is different abroad. In Costa Rica, it's warm year-round, so you're going to be enjoying autumn leaves or the first chill—maybe even snowfall—of winter. They might not have all the ingredients for that dessert recipe you've been dying to try. Although in established expat areas, the local grocery stores did have a Thanksgiving section with pumpkin pie filling, pie shells, cranberry sauce, canned yams, stuffing, and other essentials. Yes, they have turkey too!
And, by the way, many of the same traditions you have in the U.S. can still be celebrated while living in another country. Thanks to cable or satellite TV, apps, and online TV stations, you can watch the Macy's Thanksgiving Day Parade…and all the football you want.
Sorry, no Black Friday. But I think that's a good thing!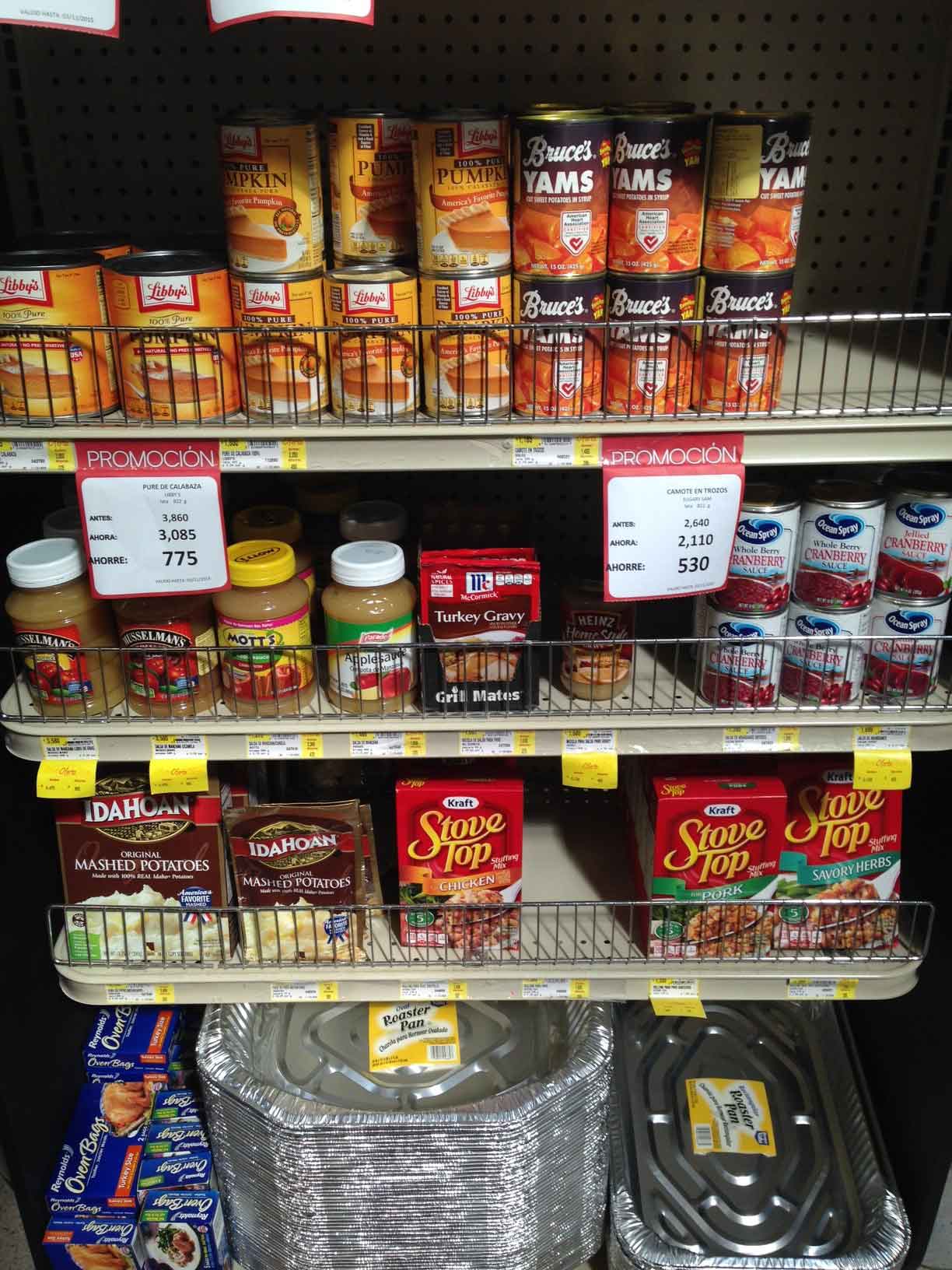 Bonnie Hayman – IL Nicaragua Correspondent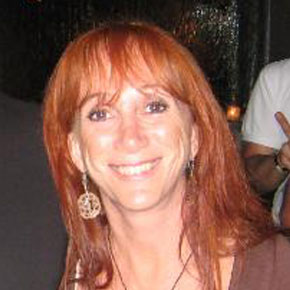 Hi Rachel,
In Nicaragua the expats celebrate it the same way as home. There are several restaurants that make "the meal" for the expats who live there.
Also, private people throw Thanksgiving parties too. Usually I make a Thanksgiving buffet with all the same food – turkey, cranberry sauce, green bean casserole, mashed potatoes, pumpkin pie, etc. and I invite about 30 people to my house – and they are all from different countries (Italy, France, Germany, England, South Africa, Australia, Canada, Nicaragua, El Salvador, Argentina, etc.) who have never experienced a traditional North American thanksgiving before. And during the meal, I stop and tell everyone in English and Spanish how I am so grateful to have all of them in my lives so far away from home. It's such a beautiful day! Don't worry about missing the holidays. You just make them the way you want them to be!
Kirsten Raccuia – IL Southeast Asia Correspondent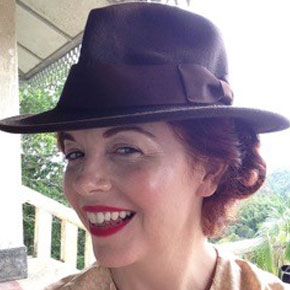 Hello Rachel,
Three years ago, my husband and I moved to Penang, Malaysia from Chicago. We too were concerned that the holidays would be difficult, but in all actuality, we have made new traditions with people from every walk of life. Every year we have large Thanksgiving dinners with people from all over the world, and we make it a potluck, so everyone brings their favorite dishes. It's a wonderful experience to share Thanksgiving with people who have never celebrated it and to explain what it means to us lets them into our culture and is so rewarding.
It is the only time of year we can buy turkey here, so we really go all out! When you move overseas, the friends you make become your family. They may not be blood-related, but they are the family you choose. Sharing the holidays with them and creating new holiday memories has become just as special.
Best of luck,
Kirsten
Linda Card – IL Chiriqui Correspondent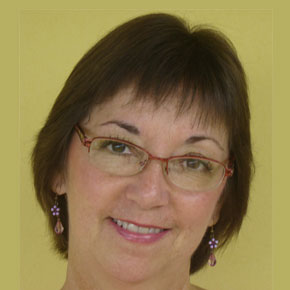 Hi Rachel and Happy Thanksgiving!
Panama is a country full of holidays and the people love to celebrate. They even commemorate three Independence Days! Many of the biggest holidays are in November so people are off work, the kids are out of school and there's a festive atmosphere where ever you go.
Thanksgiving is catching on and is being added to the list of parties. In the most popular expat destinations, including Panama City, Coronado and Boquete, many restaurants are featuring Thanksgiving Day special menus. Last year my husband and I went with a group of friends to a nice restaurant in David that had a beautiful buffet of all our Thanksgiving favorites. The price was right, the food was delicious, the company was fun and we had a great time. We may go again this year.
For those who prefer an at-home celebration many grocery stores now stock Thanksgiving ingredients so you can get turkey and ham, sweet potatoes, fried onions, pumpkin, stuffing, gravy and the like. Imported items may cost more, but for a taste of home it's worth it! For a few years I hosted a Thanksgiving dinner at my house and we had turkey with all the trimmings. No one went home hungry!
So you have the same options here as you would at home, basically, and Thanksgiving falls at a time when Panamanians are honoring their past and fully in party mode!
Linda Card, IL Chiriquí Correspondent
Jim Santos – IL Coastal Ecuador Correspondent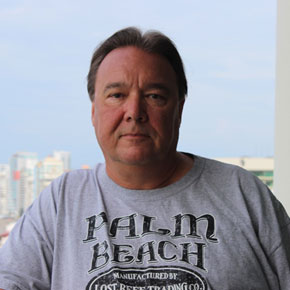 Hi Rachel,
Here in Ecuador, and indeed most other countries, there are holidays Ecuadorians have that we do not, and vice versa. Then there are some like Christmas and New Years, that are celebrated, but may have different customs. Thanksgiving of course is one of those days that is specific to the US, and not celebrated by Ecuadorians.
However, that does not stop expats from celebrating the holiday. It is common to have a big dinner party with friends, with everyone chipping in a dish or two. Also, many expat restaurants will have a big turkey dinner special that day.
Turkeys are available in Ecuador, although they are more expensive than in the US. We have some of the best potatoes in the world, so mashed potatoes is certainly no problem. I can also make my famous oyster stuffing easily, as local oysters are only $5 a quart. It is really fun to get together with a mixed group of expats and Ecuadorians, and see the mix of traditional Thanksgiving fare with Ecuadorian dishes.
Speaking of holidays, when we packed our container to ship to Ecuador we made sure we included an artificial Christmas trees, decorations, and lights. There's nothing like your own traditional decorations to make you feel at home in a foreign land.
Jim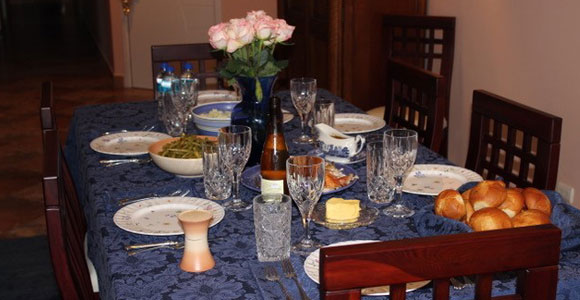 Jackie Minchillo – IL Coastal Costa Rica Correspondent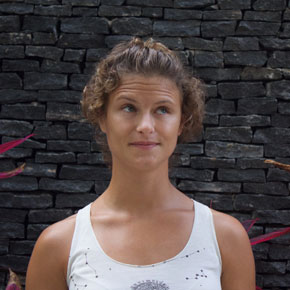 Yes, expats celebrate Thanksgiving overseas! What has been really fun about it for us is that even our new friend who are not American join in the celebration – for many they've never experienced Thanksgiving before, but are curious about the tradition, and it's been fun to include new friends and show them what Thanksgiving is all about. Here in Costa Rica turkey is not so common, so we have to order it way in advance – we ordered a couple weeks ago for our celebration this year!
Holidays are a great way to extend friendship and love to your new expat family. For Thanksgiving here, we're able to find a lot of the common favorites, but it's also been fin for us to figure out unique substitutes using local ingredients.
Wendy Justice – IL Vietnam Correspondent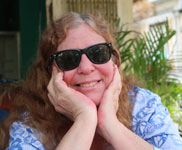 Hi Rachel,
There are lots of Americans who live in Vietnam, so American holidays are known here. Some of the western restaurants offer great turkey dinners, and ingredients to cook your own Thanksgiving feast are available in most larger expat-oriented grocery stores. Many people will organize a big turkey feast and invite their American friends over for dinner. The Canadian Thanksgiving is also celebrated in Vietnam, so we can enjoy celebrating the holiday twice a year here!
Best regards,
Wendy Justice
Vietnam Correspondent
International Living
Jessica Ramesch – IL Panama Editor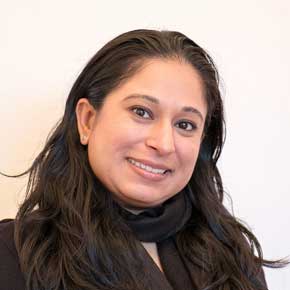 Hello Rachel,
Thanks for visiting the International Living website. As IL's Panama editor I can tell you a little about Panama, and I'm sure my colleagues around the world will chime in, as well. There are quite a few Panamanian families who celebrate Thanksgiving, even though it is not a traditional holiday here. If you'd like to cook a traditional Thanksgiving supper with turkey or ham, you'll find that supermarkets in Panama City feature them around the U.S. Thanksgiving (and Christmas, which is a major holiday here).
There are also restaurants and hotels that offer Thanksgiving dinners, so if you don't particularly want to cook a big meal, you can let someone else do it. Even caterers are happy to craft something specially for you.
Bottom line, you can celebrate the holidays any way you want to. You could have fun learning about local ingredients and maybe adapt your usual recipes. (And if you choose one of Panama's more remote areas, you may have to).
You could perhaps serve a local root vegetable like yuca instead of turnips. Or substitute your usual cranberry sauce with a sauce made from uchuvas. I discovered these tart yellow berries at my local supermarket, and now I love to use them in salads.
But don't worry…if you've a hankering for a taste of home, you can stick to your original recipe. Cranberry sauce, pumpkin pie filling, candied yams and more are all available at upscale supermarkets like Riba Smith.
Hope this helps, and best of luck as you continue your search.
Best,
IL Panama Editor Jessica Ramesch
Don Murray – IL Riviera Maya Correspondent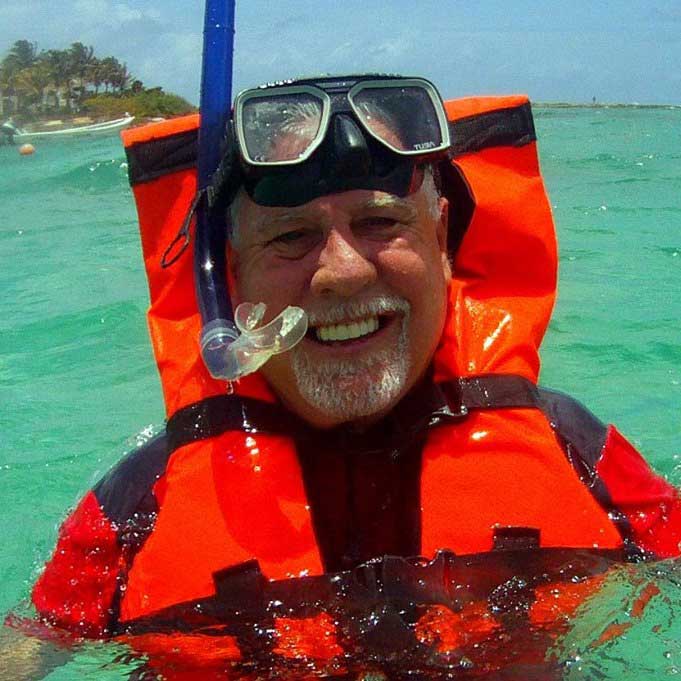 Hi Rachel.
Thanks for a great question. As the holiday seasons approach, it is certainly time to consider preparing and wondering about holidays overseas, before you move, is normal.
Unlike Christmas which is celebrated in much of the Christian world, Thanksgiving is unique to the United States (Canada does have a similar holiday) and is generally a day for friends and family to come together over of a feast of turkey, maybe ham and other favorite side dishes passed down from previous generations. It is important to carry your family traditions with you when you move overseas but be prepared to make necessary adjustments.
In rural Ecuador, finding a turkey required some diligence and our side dishes, when we cooked at home, were not exactly the same. In that part of Ecuador, it was customary for expat families to all come together and share the experience in a large, local restaurant owned by an expat.
Here in Mexico, all the normal ingredients and items you would expect to find in the states are available here in Cancun. For our first Thanksgiving here, we invited some new friends from Canada to join us in our home and they have subsequently become very good friends.
As we are now on our fifth year living abroad, and our second country, we have become open to sharing these celebrations with others as well as making adjustments to long-standing traditions. When no turkeys could be found in our first year in Ecuador, we used wonderful, freshly butchered chickens and when pumpkins were not available, we substituted with other squashes.
The lesson for us was the celebration and sharing of Thanksgiving with others was much more important than any particular food item. In fact, including native food items in your menu and inviting locals to share the day with you is a great way to expand your expat lifestyle.
Steve Lepoidevin – IL Thailand Correspondent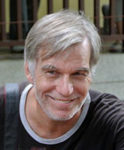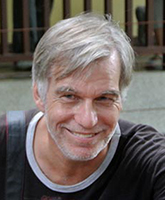 Hi Rachel,
This is Steve LePoidevin, IL's Thailand correspondent. Wherever I have lived as an expat for the last ten years, Thanksgiving Day has been celebrated in some way. In Chiang Mai, many restaurants offer full a Thanksgiving Dinner on the big day for expats and their families. Although some cook at home, it is often easier to go out to eat on these holidays!
Even in China, many restaurants provided great Thanksgiving Dinners in the large cities.
If you live in an area with a large concentration of expats anywhere in the world, chances are good that many holidays will still be celebrated. In Chiang Mai, we always had a big New Years Day celebration complete with games for the kids, live music and familiar food. Easter and Halloween were also big holidays for the expat community and their families.
Regards,
Steve

Related Articles
The World's Best Places to Retire
The Cheapest Places in the World to Live
5 Great Places to Retire Where it's Easy to Fit In