If you've fallen for Portugal's many charms and are looking to take expat life here for a trial run then one of the items top of your list will be finding a place to call home. So, to that end, let's have a look at how the whole rental market works here…
While some real estate companies do offer property management services, most rentals are found online. Popular sites like idealista.pt and casa.sapo.pt offer a wide range of rentals throughout the country. Simply type in the name of the area that you would like to live in and browse through the various properties.
Here's some properties currently on the market that caught my eye…
In the charming town of Tavira, a one-bedroom apartment in the historic center rents for $883 a month. Recently renovated, it features a fully-equipped kitchen, a spacious bedroom, bathroom, and living room, and is a short stroll to Tavira Castle. Faro International Airport is a 30-minute drive away.
In Albufeira, a one-bedroom, ocean-view apartment rents for $530 a month. Located a short walk from shops and the beach, this seventh-floor apartment also features a large balcony.
In Porto, a beautifully furnished, one-bedroom apartment with a large private balcony, located just a few minutes' walk from the train station and metro stations is available. It rents for $530 a month and Cable TV is included in the price.
In Cascais, a fully-furnished and equipped one-bedroom, one-bathroom, ground-floor apartment within walking distance of the historic center and beach rents for $918 a month.
As you're looking through the listings, some terms like, T1, T2, or V2 may look strange but they simply indicate the type of dwelling: "T" is an apartment and, "V" is a villa." The number following the letter is the number of bedrooms. A T2 is a two-bedroom apartment while a V2 is a house with two-bedrooms and may be detached or attached to the building next door, as in a town home.
Scroll down the listing for other information like property size, features (such as a terrace), the year it was built, and so on. If furnished it will list "second hand, good condition". You can also check if a property has a fully-equipped kitchen, the number of bathrooms, what floor an apartment is on, and whether or not it has a lift.
You will also notice the "energy efficiency rating," which will be indicated by a letter from A (being the best) to G (the worst).
So, just what does this mean?
Homes in Portugal, especially older builds, are typically not insulated and many offer no central heating system. Sometimes the energy rating is listed as, "in progress," or "exempt," both are not a good sign. Either can mean that the property is old and exempt from having a rating or that the owner never bothered to get one because of the cost.
In the description of the property look for words like, "double glazing" which indicates that the windows are double paned, many are not. Also, the description should indicate if the property has a heat source. Heat sources may include air conditioning units which serve to heat and cool off the home. Other options could be a wood burner, fireplace, pellet burner, or propane.
When Clyde and I lived in central Portugal our rent was just $412 per month—but the house was old, uninsulated, and cold most of the time. In order to keep warm we were using three bags of pellets per day in our burner at a cost of $5 per bag. That added an additional cost of $420 to our $412 monthly rent for a total of $832.
When we first checked out our condo for rent in Vilamoura it was love at first sight. It had all our essentials: two-bedrooms, two-bathrooms, located in a small complex with a pool, included heat, air conditioning, double glazed windows, fully furnished, and small enough to keep warm in the winter.
It also has an enclosed underground garage and the owner speaks excellent English too which is a bonus. For all this, we pay $1,000 a month.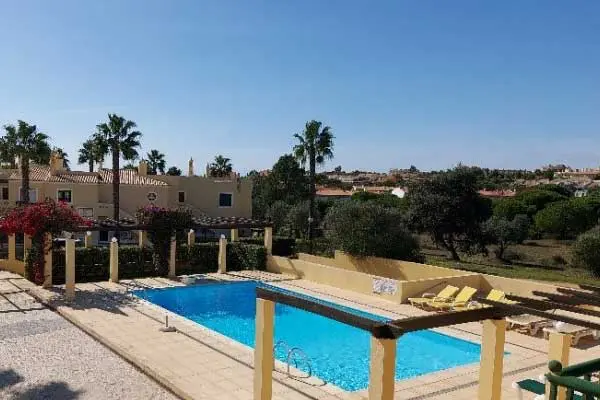 So, back to your property listings. The levels or floors of a building are termed differently here. A street level apartment will be listed as, "ground floor," whereas a first-floor home is up one level.
We live in a first-floor apartment and if we enter from the street level there are 16 stairs but if we park in the underground garage, we climb 26. Keep this in mind if you have problems walking up stairs and think what it might be like carrying bags of groceries or furniture.
When you find a property that you like, the next step is to inquire either by email or call the number listed. Since the official language here is Portuguese, it is recommended that the email be in both Portuguese and English. If you have a friend who speaks Portuguese perhaps you could ask them to call the number for you or help write the email. If all goes well the homeowner will contact you and a match will be made.
The next step is to sign a contract or rental agreement for a period of six to 12 months. If you cannot read Portuguese, ask for a copy in English.
The contract will indicate the terms of the lease such as price, responsibility of each party for repairs, a list of items included in the home, how much security deposit is needed along with information about breaking the lease, should you desire. Usually, you will be required to put down the amount of several months rent and if you choose to exit the property early, the homeowner will keep your deposit.
As a rule, a rental agreement can be broken only after the renter fulfills one-third of the rental period, and gives notice of 30 to 90 days, or whatever is indicated in the contract. For example, if you sign a one-year lease and decide that it's not the place for you it would be possible to vacate the property after residing in it for a period of four months.
All rental property is subject to taxes that are paid by the owner and some landlords try to get around this by not offering a contract. Do not accept this since a rental contract is required to obtain a long-term visa here and serves to protect the tenant.
Rentals in Portugal can be furnished or not and typically include appliances like a refrigerator, dish washer, and washing machine, but not a clothes dryer. Portuguese people love to hang their clothes outside in the fresh air to dry, often on metal racks or clothes lines.
If beds are included look carefully at the size since they tend to be smaller here than their U.S. counterparts. Refrigerators also tend to be small but giant American sized versions can be found, if space and money allow.
Lastly, establish a relationship with the homeowner to ensure that they will take care of your needs as they arise, and they will rest assured that you in turn are taking good care of their property.
Clyde and I have had two wonderful landladies so far who have become friends. Both have helped us integrate into the area, offered their services when the language barrier arose, and welcomed us into their country.
Get Your Free Portugal Report Here:
Romance, culture and adventure awaits in Portugal. Learn more about Portugal and other European countries in our daily postcard e-letter. Simply enter your email address below and we'll send you a FREE REPORT - Explore the Old World in Laidback Portugal.
This special guide covers real estate, retirement and more in Portugal and is yours free when you sign up for our IL postcards below.
Related Articles
Real Estate & Property in Portugal
The Best Places to Live in Portugal From $1,600 a Month
5 Places to Live in Portugal; 2 To Avoid
Upcoming Conferences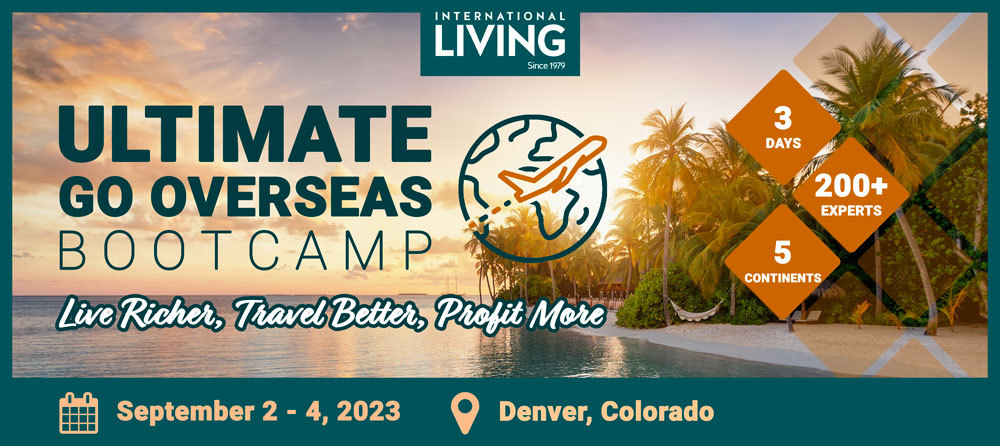 Most Popular Products
Popular Articles You May Also Like