Jason Eke spent most of his life in his hometown of Chesley, Ontario, but recently, as he evaluated the pros and cons of staying there, he decided it was time to make a major change. He says, "I don't like the Canadian winter or the high cost of living in Canada. I started looking at countries to live in where I would not be cold in the winter."
During his research, he discovered Querétaro, a dynamic and attractive historic city in central Mexico. "I had heard good things about Querétaro. It's centrally located, which means that I can travel the country easily if I want to, and it has an international airport of its own. It's a two-hour flight to Cancun, a 1.5-hour flight to Puerto Vallarta, and a 2.5-hour drive to Mexico City. It's a growing city, and I heard that it's clean and safe, with a strong upper-middle-class economy. My goal is to maintain my current quality of life at an affordable price and have access to the things that I'm used to having."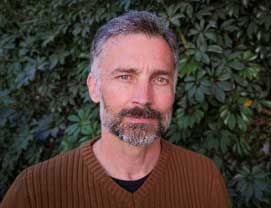 Jason arrived in Querétaro in January 2022, and has enjoyed scouting both the city and the surrounding area. He is a videographer and film editor who documents his discoveries and experiences on his own popular YouTube channel. He says, "I take videos of the city and my experiences abroad. I usually spend two days a week filming and the rest of the week editing. I enjoy my work, so when I do a photo shoot or filming, I'm doing the stuff that I most enjoy. When I'm not working, I like going out for coffee or for dinner, and living in Querétaro has given me that opportunity."
When he's in the mood to get away from the city and his long walks exploring the Spanish colonial-era historic center, he indulges in his favorite pastime. "I build canoes and enjoy canoeing and kayaking. The Querétaro Kayak Club meets in the north end of the city in a beautiful place with lots of birds. The club is super-friendly, too, with a good mix of local and expat kayaking enthusiasts."
Jason hasn't had many difficulties adjusting to a new culture since he made his move to Querétaro, despite having only a beginner's knowledge of Spanish. "The people of Querétaro are incredibly welcoming and hospitable. As a non-Spanish speaker—though I'm taking private lessons now—I've found that the locals do their best to try to communicate with me. I give the local people a 10-star rating on friendliness."
The expat community in Querétaro is small compared to those in towns such as Guanajuato, Ajijic, or San Miguel de Allende, and that's part of the charm for some people. Jason says, "I'm not interested in living alongside expats. There's a challenge to not living in a place that has more expats, such as the language, of course, but I'm okay with learning and trying to adapt to where I live."
The temperature in Querétaro is mild year-round, with low humidity and clean air. Temperatures tend to be in the mid-70s F or low 80s F during the day, cooling to the mid-40s F to mid-50s F at night. "Querétaro has beautiful weather every day," Jason says. "It's a dry climate and it took some time to adjust to it, but I don't think that there's been a day here that I haven't liked. It's perfect weather."
Initially, Jason didn't want to commit to living long-term here, since he has to briefly return to Canada later this year. He's renting a short-term apartment that he found through Airbnb. "My furnished apartment in the historic center costs $556 per month. It has a bedroom, a small dining area, a kitchen, a living room, and a courtyard garden. Rent includes everything," he says, "even electricity and weekly housekeeping."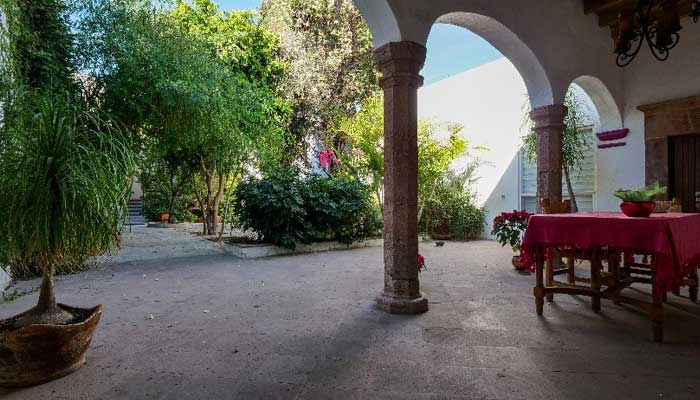 Querétaro's low cost of living means that Jason can live the lifestyle that he had in Canada for a lot less. "The cost of living in Querétaro is lower than in Canada or the U.S., but it is more expensive than many places in Mexico. Despite that, I'm saving a ton of money. It's close to half the cost of living in Canada. I'm spending around $1,200 per month for everything; in Ottawa, this same lifestyle would cost between $2,000 and $2,400," he says.
Safety is an important consideration wherever you choose to live, and after doing his research, Jason chose Querétaro. He says, "Querétaro is safe compared to other Mexican cities and compared to other North American cities."
Jason says, "When I leave here, I'll stay in Canada for a month, then travel somewhere else. I want to see Puerto Morelos—it was my second choice in Mexico. Maybe I'll return to Querétaro to live permanently, but I do want to travel more first."
Get Your Free Mexico Report Here:
Learn more about Mexico and other countries in our daily postcard e-letter. Simply enter your email address below and we'll send you a free special report - Why Millions of Americans Are Moving to Mexico.
This special guide covers real estate, retirement and more in Mexico and is yours free when you sign up for our postcards below.
Related Articles
Top 10 Reasons to Move to Mexico
Guadalajara, Mexico: A City of the Old and New
Maps of Mexico: Best Beachside and Mountain Towns
Upcoming Conferences
Live Better, Spend Less, Retire Sooner
IL's Retire Overseas Bootcamp
October 21-23, 2022 in Atlanta, GA

In safe, warm, welcoming communities abroad, as little as $1,700 a month can bankroll a good life... this fall, our experts will show you where—and how.
Early Bird DISCOUNT—Save $100 When You Register by Sep. 29
Details Here IL's Retire Overseas Bootcamp
---
Registration Now Open for the Best of Europe Private Screening

In the Right Spots in Europe, You Can Retire in Style—in an Historic, Sun-Drenched Locale—for as Little as $2,300 a Month or Less—Especially Now With the Dollar and Euro at Parity for the First Time in Two Decades.
And We'll Show You How, October 1-2, During the Special All-Online Best of Europe Private Screening.
---
The Income Revolution Forum
What if You Had the Freedom to Enjoy the Good Life Anywhere in the World You Wanted to Be...and Get Paid While You're There?
We'll show you how—with hands-on guidance—you could beat inflation...secure your retirement...ditch your commute...and turn a skill you already have into a portable side income of $300, $600, even $3,000 or more a month.
Popular Articles You May Also Like