If you are a dedicated foodie, an archaeological buff, or enjoy year-round sunshine, Peru may be the country for you. Long overlooked as a retirement destination, it has much to offer.
You have a choice of sun-baked coastal cities, the spectacular Andean highlands, or even the Amazon jungle. All provide some of the lowest costs of living in the world, with enough interesting sites to keep you exploring for a lifetime.
With its inexpensive, laidback lifestyle and availability of familiar amenities, you can enjoy a great quality of life in Peru for much less than most locations in the U.S. or Canada.
In the city of Arequipa, you have 300 days of sunshine a year with average year-round temperatures in the low 70s F. Head north to Trujillo and you still have clear skies, but warmer temperatures and a nearby surfing village.
The city of Cusco is one of the country's most popular areas because of its proximity to Machu Picchu. Lyle and Lili Walker love their new life outside of Cusco. "You could definitely live here on $1,500 per month and have a high quality life," they say. "There is also a big advantage to living in this region. You can get into all the archaeological sites for free. Even as an expat, you pretty much have the same rights as everybody else."
There is a good network of private health clinics and hospitals throughout the country and more than a dozen national insurance companies offer comprehensive packages for affordable prices. Some even accept new registrations of people in their 70s.
If you're looking for a great place to retire, with good weather, friendly people, and a wealth of interesting sites to visit…this country might be a good choice for you.
Here are 10 reasons to live in Peru.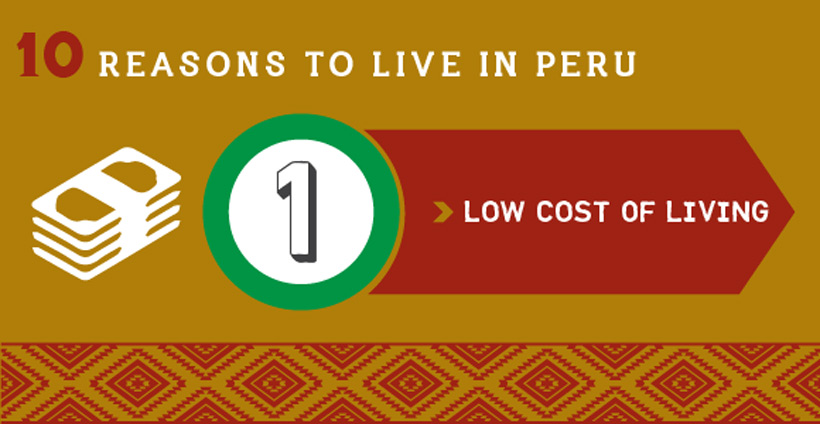 The cost of living in Peru can be 60% to 80% less than that of the U.S. for local goods and services, groceries, and rent.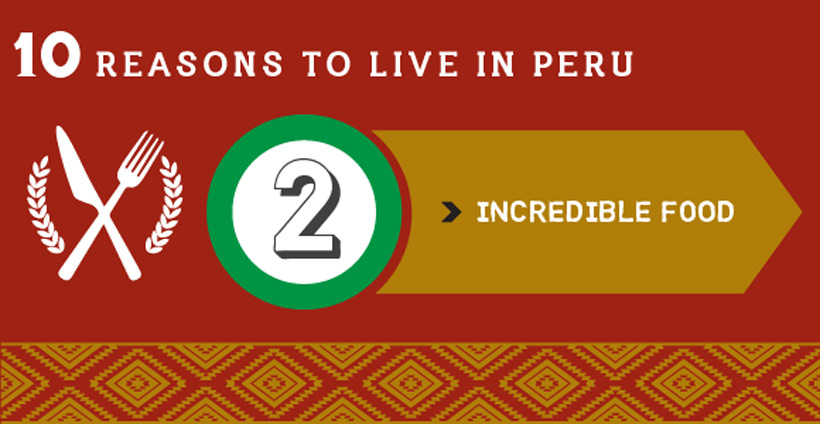 Anyone who visits Peru raves about the food! The Andes, the coast, and the jungle provide a plethora of ingredients that are combined to produce one of the most varied and tasty cuisines in the world.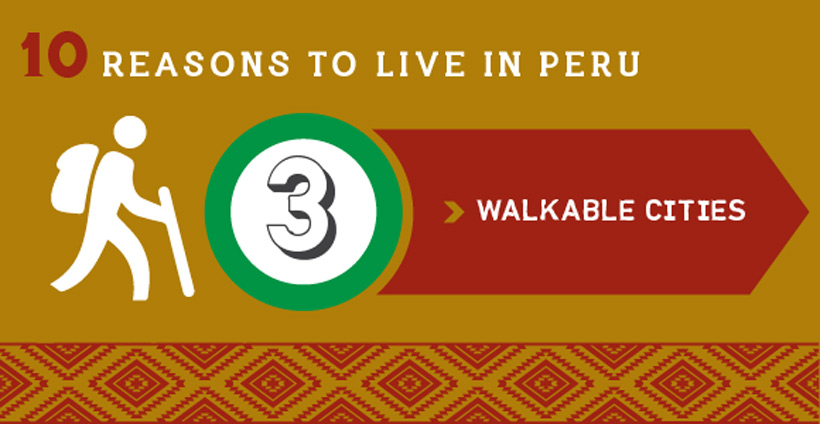 Lima, Arequipa, Trujillo, Cusco…you can get around all of them without a vehicle. Usually shops, restaurants, and apartments are never too far from the central Plaza de Armas, the center of all the action.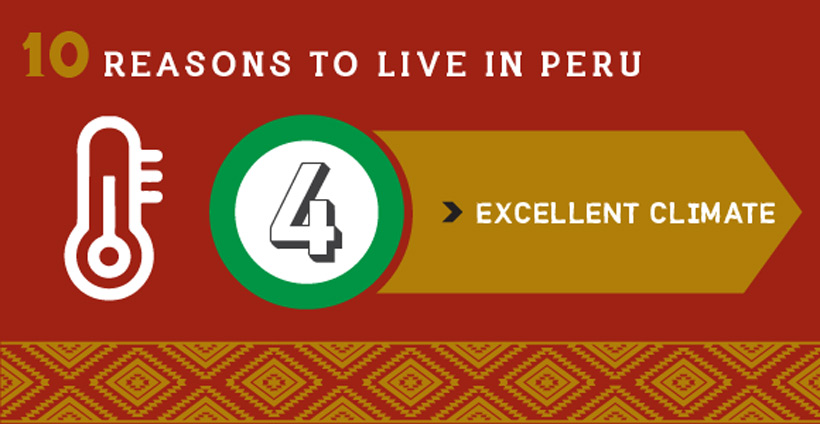 It is not difficult to find locations with year-round spring temperatures and copious amounts of sunshine combined with very little rainfall. Forget about spending money on heating and cooling!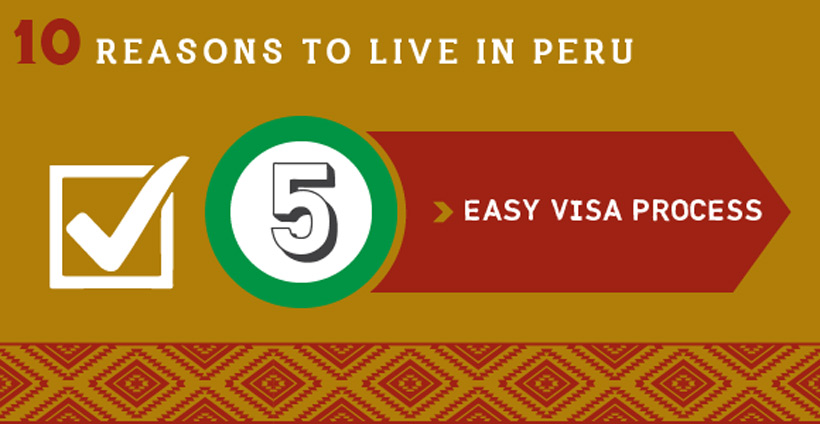 Peru is one of the easiest countries to get a retirement visa, and it is good for life. After three years, you can apply for permanent residence or citizenship.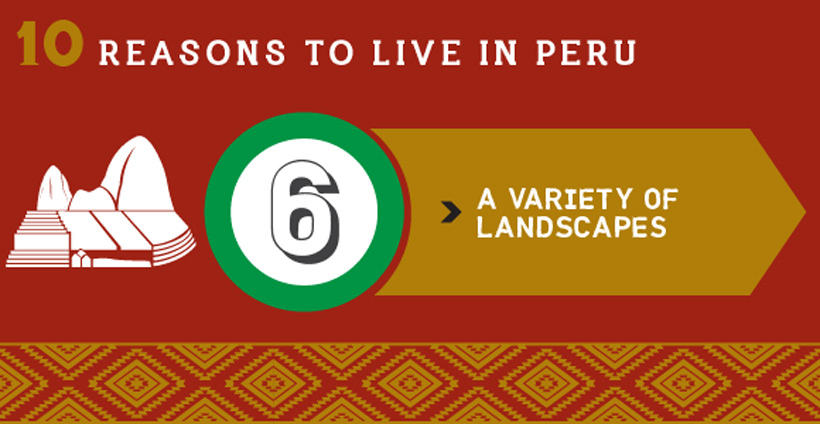 You can choose to live on the 1,500-mile coast, the foothills of the Andes, or even in the Amazon jungle. There is a location to fit every taste and budget.
Peru has a fascinating culture that dates back thousands of years and has hundreds of archaeological sites to back it up. They vary in importance from small local sites to UNESCO World Heritage sites of global importance. And there is a festival almost every week!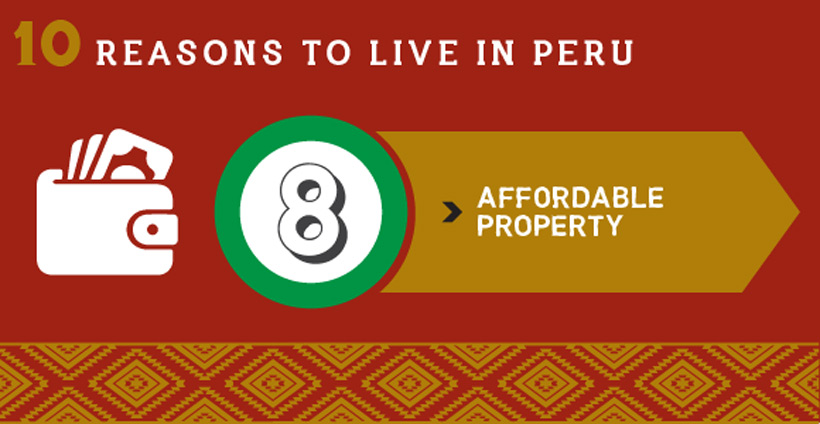 Property and rental prices tend to be lower than what you'll pay in the U.S. And property tax is also low—less than $100 per year is not uncommon.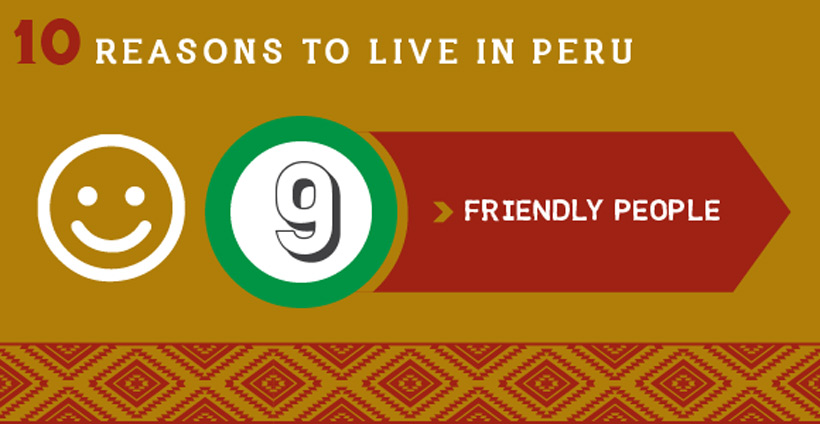 Talk to anyone who has visited South America and they will confirm that Peruvians are some of the friendliest and welcoming people you will meet anywhere. This goes hand-in-hand with their ability to party all night!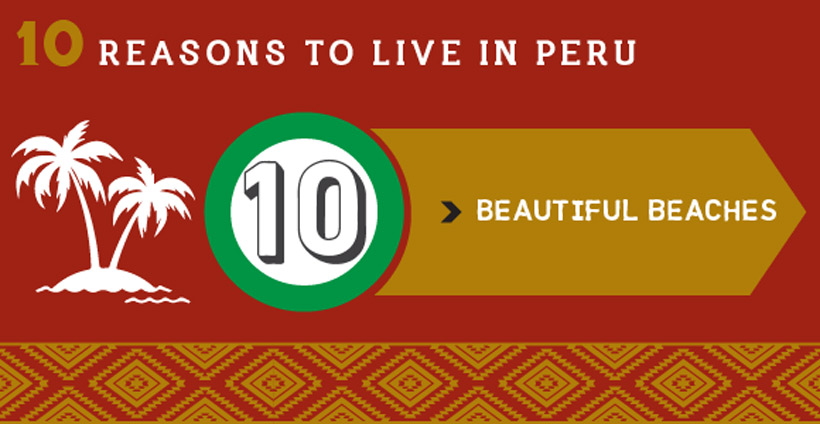 Peru's  miles of Pacific coastline offers a huge variety of desert beaches, some with famous waves sought after by surfers from around the world.