Interesting and Fun Facts about Peru
Population: 31,914,989 (July 2020 est.)
Capital City: Lima
Time Zone: UTC-05:00
Location: Peru is in western South America, bordering the South Pacific Ocean, between Chile to the south and Ecuador to the north. It is also bordered in the north by Columbia, in the east by Brazil and in the southeast by Bolivia.
Climate: Varies from tropical in east to dry desert in west; temperate to frigid in Andes.
Area: 496,224 square miles (1,285,216 square kilometers); almost twice the size of Texas.
Language: Spanish (official) 82.9%, Quechua (official) 13.6%, Aymara (official) 1.6%, Ashaninka 0.3%, other native languages (includes a large number of minor Amazonian languages) 0.8%, other (includes foreign languages and sign language) 0.2%, none .1%, unspecified .7% (2017 est.)
Government: Presidential republic
Head of State and Government: President Martín Vizcarra (since 23 March 2018)
Telephone Country Code: 51
Emergency numbers: In case of an emergency, call 105 for police, 116 for fire brigade and 117 for medical assistance.
Popular Expats Regions: Peru has a small but growing expat population, mainly from the U.S. and Canada of about 15,000. Some of the more popular locations for expats are Arequipa, Lima, Cusco, the Sacred Valley, and Trujillo.
10 Interesting Facts about Peru
By Steve LePoidevin
Peru is well known for its large number of archaeological sites, vast Amazon basin, and Spanish colonial history. The following list includes a few lesser-known facts about this interesting country.
1. Potatoes and More Potatoes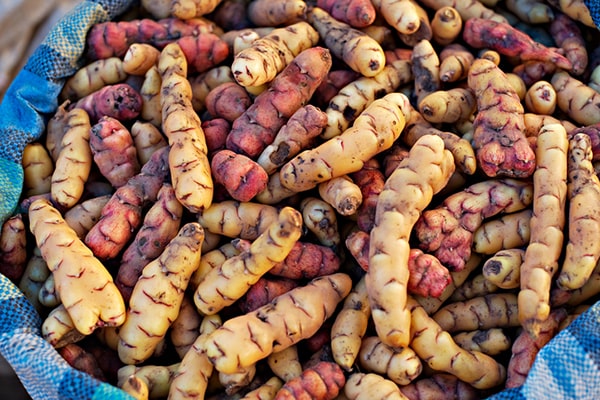 Peru is the birthplace of the humble potato so it's not surprising there are more than 4,000 varieties found in the country. These tasty tubers have been domesticated in this part of the world for at least 8,000 years. You're bound to find at least a dozen different types on display in any grocery store. They come in all shapes, sizes, and colors, each with their own distinctive texture and flavor.
In the southern colonial city of Arequipa, there's even a popular restaurant that has made the potato its main drawing point.  The Hatunpa serves up to seven different types as a base for its takes on a variety of traditional dishes.
2. Pick Your Climate
With its unspoiled beaches, rugged Andes, and tropical Amazon basin, Peru is home to 28 of the world's 32 climates. Bask in year-round sunshine on the north coast, soak up the tropical heat of the Amazon, or chill in Cusco with its cool nights and warm days.
Arequipa boasts over 300 days of sunshine a year. For eight months of the year, there is barely a cloud in sight. Trujillo, the "City of Eternal Spring", enjoys year-round temperatures that hover around 70 F with less than an inch of rainfall per year. And these are only two possibilities in the climate spectrum.
3. Birthplace of Surfing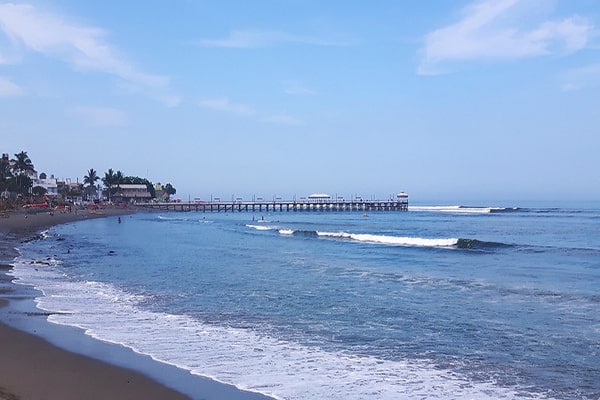 It is widely believed that the small coastal town of Huanchaco is the birthplace of surfing. Local fishermen still ride the surf back to shore with their daily catches while straddling their caballitos de totoras (little reed horses). These handcrafted traditional reed boats date back at least 2,000 years.
In 2012, this small resort community was the first in Latin America to be designated as a World Surfing Reserve. A large number of surf shops line the main beach road offering boards and wetsuits for rental to the thousands of surfers that visit the area annually. For newbies who want to try it, there are plenty of surf schools offering daily scheduled lessons.
4. World's Highest Sand Dune
At about 6,800 feet in elevation, Cerro Blanco is considered to be one of the world's highest sand dunes, if not the highest. It is located between the Pacific Coast and the Andes Mountains in one of the most arid regions on earth, the Nazca Valley, also home to the famous Nazca Lines.
Although it takes three or four hours to hike to the top of this massive sand pile, sandboarding (think snowboarding on sand) back to the base only takes about 30 minutes. Tours leave daily from the nearby city of Nazca.
5. Two of the World's Deepest Canyons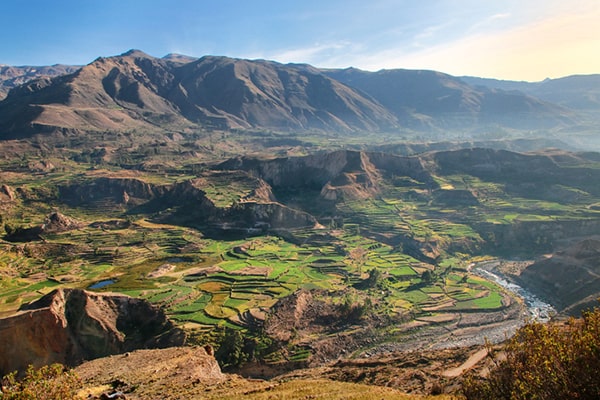 Both the Cotahuasi Canyon and the Colca Canyon in southern Peru compete for the deepest canyon in the Americas and generally show up in Top 10 lists for the world. At more than 12,000 feet deep, they are both more than twice as deep as the Grand Canyon in the U.S.
Organized tours to both locations leave from Arequipa but Colca Canyon is much more popular because it can be reached in about four hours from the center of the city. Cotahuasi requires more time and effort and a 12-hour bus ride.
6. The Amazon River Starts in Peru
 Beginning with the headwaters of the Mantaro River on the Cordillera Rumi Cruz in Peru, the Amazon River is the largest river in the world by discharge volume and competes with the Nile River for being the longest in the world.
 Peru's Amazon Basin covers 60% of the country and is home to more species of birds, plants, and mammals than anywhere else in the world. The jungle city of Iquitos is a great place to begin your exploration of this fascinating region. With a population exceeding 300,000 residents, it is the largest city in the world that is not accessible by road, but only by air and river.
7. World's Highest Navigable Lake
Although there are higher smaller lakes around the world, Lake Titicaca is considered the "highest navigable lake" because of the commercial craft that frequent its waters.
By volume of water and surface area, Lake Titicaca is the largest lake in South America. It is usually part of the southern tourist route that includes Cusco and Arequipa and is accessible by road, air, or rail from both cities.
It has also become a popular tourist destination because of the "Floating Islands" constructed by the Uru people from layers of thick, buoyant reeds that grow in the shallow parts of the lake.
8. Peru has Three Official Languages
 Peru is a very culturally diverse country that is reflected in the food, the traditional clothing, and the variety of languages found throughout the country.
Although Spanish is spoken by about 83% of the population, it is not Peru's only official language. In the Andes and other areas where they are common, the ancient Inca language of Quechua, Aymara, and other indigenous languages are also official.
There are at least 72 different languages spoken in Peru if you take all the different dialects into account.
9. Ceviche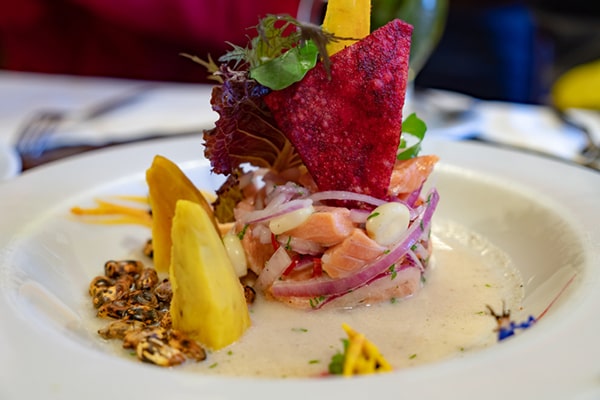 Curing fresh raw fish in citrus juice spiced with chili peppers, onion, salt, and coriander will result in Peru's national dish, ceviche. Every cook has their own variation and it is usually served with side dishes that include red onions, sweet potato, cooked bananas, avocado, and lettuce.
 Locals accompany ceviche with Inca Cola (see below), Coca Cola, or one of the many Peruvian beers available.  And there is always a bowl of canchitas on every table. These are crunchy fried corn kernels often referred to as Peruvian popcorn.
10. Inca Cola, a National Icon of Peru
Dine at almost any restaurant in Peru frequented by locals and you are certain to find a large bottle of Inca Cola on many tables. First appearing on the market in 1935, this sweet, bright yellow soda is a favorite to every Peruvian both old and young. Most foreigners find it too sweet and compare its flavor to a cross between bubblegum and cream soda.