For our 2022 Retirement Index, we've compiled an extensively researched list of the countries that provide the best benefits and discounts for retirees. Think lower property tax; discounted medications and hospital visits; affordable travel and leisure activities; and even priority queuing.
In any of the five countries listed below, you'll encounter a reasonable cost of living, an attainable residency program, and special discounts designed to support those in their "third age." Instead of counting pennies in retirement, you can count the savings you make on everyday items like your groceries, a movie ticket, and even a flight back to the U.S or Canada.
 If you imagine a retirement where you'll experience a high quality of life, live among respectful locals, and benefit from a society where senior citizens are rewarded for their age and experience, then look no further than International Living's "Benefits and Discounts" category.
5. Mexico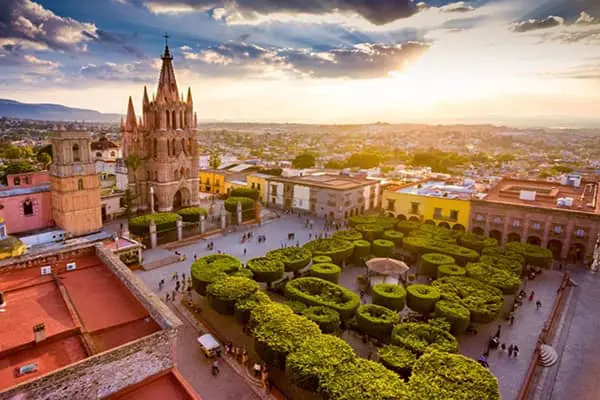 Unlike some countries, Mexico does not have a dedicated pensionado (retiree) residence program. However, when you live in Mexico, especially if you are of a certain age and/or are a legal resident, you can secure several useful, cost-saving benefits.
First off, as a legal resident, you can use the two government-run healthcare systems, IMSS and INSABI, which offer low cost or free care.
"As a resident in either category, even as a tourist, you can purchase property perfectly legally in Mexico. You may have heard otherwise—there is a lot of misinformation out there," explains Jason Holland, IL Roving Latin America Editor.
On the coast, within 31 miles of the shore, or 62 miles of an international border, you have to take an extra step. This is called the "Restricted Zone," and while outside this zone you can hold property in your personal name or in the name of your local corporation, within it you must use a financial instrument called the fideicomiso, which was created in 1973.
This is a bank trust. The property's title is held by the bank, but it is not an asset of the bank and they can only make decisions about the property. They can only act with written instructions from the beneficiary of the trust, the foreign buyer, who has full control of the property. They can live in it, sell it, rent it out, mortgage it, make improvements, or pass it on to their heirs. The beneficiary must also pay property taxes—but those are very low in Mexico—0.1% of the assessed value. The Mexican government maintains a list of banks who offer bank trusts.
Jason says, "For those legal residents age 60 or older, you qualify for your INAPAM card. INAPAM is the government agency for senior citizens. This card gives you discounts on public transportation, medical appointments, medications, restaurants, clothing, tickets for movies and other events, and many more areas. Definitely worth getting as discounts can be up to 50%.
"There are also some other benefits tied to residence. Temporary residents can purchase and register a Mexican-plated car or temporarily bring a foreign-plated car into Mexico for the duration of your visa. At the end of the visa, it has to leave Mexico or risk being impounded. However, for a temporary resident that period can be up to four years—so quite a while."
Temporary and permanent residents can also import household goods without import duties—just once, so make it count. And this process, called menaje de casa, must be done within six months of becoming a resident. You must apply for a permit to do so at a Mexican consulate outside of Mexico, with your residence card, passport, and an inventory of the items to be imported. Keep in mind that there are items not allowed to be imported: firearms, motor vehicles, chemicals, cleaning products, and new products including clothing, electronic appliances, or furniture. Used items in those categories are okay.
Anything designed for commercial or industrial use is also not allowed. So, you couldn't import items to sell in a store, for example. They must be true household goods. Most expats hire a moving company to help them with this process.
4. Portugal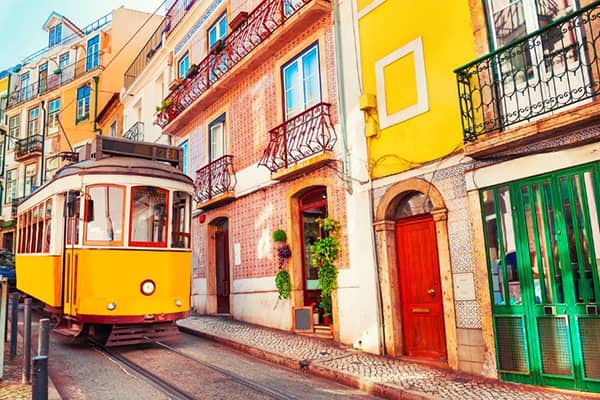 With miles of white, sandy beaches, medieval castles to explore, large cities full of Old World charm, and rugged mountains to climb, Portugal has so much to offer.
Portugal is one of the most affordable places to retire in Europe, yet still offers all of the North American comforts for far less money than one would pay back home. The Portuguese people typically live on less than $2,000 a month per couple, hard to believe for those of us from the U.S. or Canada.
"My husband Clyde laughs every time he comes out of a pharmacy," says Terry Coles, IL Portugal Correspondent. "Prices are so much less than we paid in the U.S. that it makes us smile every time. Our health insurance here costs just $350 a month for the two of us, compared to paying $1,400 a month back in the U.S. over ten years ago. And the price to see an English-speaking doctor? Expect to pay around $50 for a general practitioner or $70 to see a specialist.
"Clyde recently had a stress test done at one of the best hospitals in Portugal. Hospital Particular do Algarve is a JCI-accredited hospital in Faro. He was attended to by two technicians and the doctor who performed the treadmill test where leads were attached to his chest and his heart was carefully monitored on a computer screen. The cost for all of this would have been $237 if he had paid out of pocket, but just $15 with health insurance. In the U.S. this would have cost thousands of dollars."
Although Portugal does not offer much in the way of discounts to retirees, the cost of purchasing some things here is so low there's often no need for further discounts. Order a cup of espresso at most any cafe and pay less than $1. Often that price will include a pastry like the famous custard tart called "pastel de nata," or a croissant. Sample some of what Portugal is known for, delicious wine that comes in a variety of colors like red, white, green, and sparkling versions for just a few euros.
"Order the prato do dia, or meal of the day, for lunch at a reduced rate in restaurants throughout the country. We have paid as little as $4.50 in smaller regional towns. Even for a vegan, macro-biotic, plant-based meal in the higher-priced cities in the Algarve, this special set menu can be had for around $10. This includes tea, soup, and a main course. Our favorite lunch spot in Albufeira, called "The Alfarroba Cafe", serves this guilt-free option that is always delicious," says Terry.
"Clyde and I love to explore, and Portugal has so much to see and do at discount prices. We can explore castles and receive reduced entry fees as retirees. Sometimes the regular prices are so low that at the discount price we would pay less than €1.
"Stroll through an assortment of museums throughout the country and receive discounts from 20% to 50%. Museums featuring art, ceramics, horse-pulled coaches, traditional Portuguese tiles, lace making, history, maritime, oriental, traditional Fado music, archeology, railways, military, or just about anything else you can imagine.
"Bus travel in Portugal is clean, efficient, and speedy. Whenever we needed to go to the airport from our home in Caldas da Rainha, we would take an express bus. We could purchase the tickets online and show up at the scheduled departure time. For a cost of around $7 for my husband who is over 65 and $9 for me, we could take an express bus to Lisbon. The one-hour trip took the same amount of time it would have taken for us to drive, but without paying for tolls and gas. From the bus station we would take an inexpensive Uber for just a few dollars to the airport," says Terry.
For long-distance trains from one major city to another, retirees in Portugal can save a whopping 50% off the regular price. Others can also take advantage of big discounts on train travel when booking the ticket online at least five to seven days in advance.
Train travel throughout Europe is efficient, fun, and economical. For those that prefer to live without a car in major cities like Lisbon or Porto, retirees can buy passes that offer reduced rates on all public transportation. Even in smaller cities public transport can be found. Buses, taxis, Uber, Bolt, and bicycle and scooter rentals offer even more options.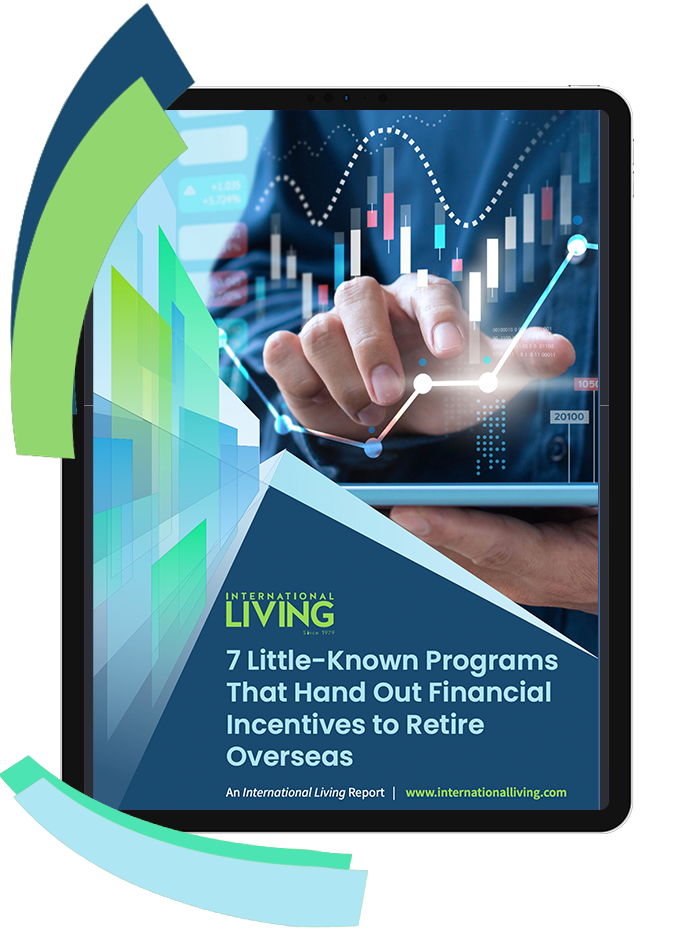 Just In: These Towns Are Throwing Money at U.S. Retirees
Right now, an island-rich paradise, a picturesque colonial city and a pretty mountain town are fighting it out for your attention. In fact, the financial incentives on offer save you so much money...it's like you're getting paid to live there! (The savings can amount to thousands of dollars a year.)
Which town suits you best? Get all the details in a FREE guide when you sign up for our IL Postcards e-letter (also free).
3. Costa Rica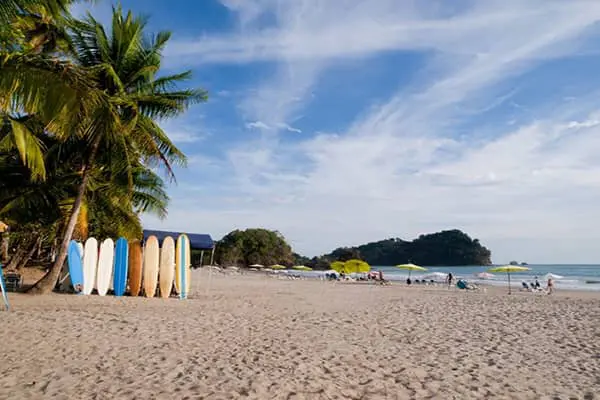 Costa Rica is a country where the older generation is treated with respect by custom, and practices like head-of-line privileges at banks and government offices are inscribed in the law. There is also a government program available to those age 65 or older which offers discounts on a variety of products and services.
"Being viejo, or old, is a rite of passage, a badge of honor in Costa Rica," says Kathleen Evans, IL Costa Rica Correspondent. "Seniors can enjoy privileges such as going to the front of the line (any line), enjoying special early-hour shopping, free bus rides, and the use of the Ciudando de Oro or Golden Citizen card offered through the CCSS Social Security (Caja Costarricense de Seguro Social or simply known as the Caja)."
The Ciudando de Oro card offers discounts from 2% to 20% on everything from over-the-counter medications to groceries to eyeglasses to clothing. You have to be 65 or older, and have Costa Rican residency to qualify. Since the pandemic, the program also offers free virtual courses—especially helpful to seniors who have been cautiously spending more time at home to avoid infection. The online classes (in Spanish) are on a variety of topics such as phycological health, technology, legal rights, empowerment, and restorative medical health.
"Even without legal residency, some expat community restaurants will offer a 'local night' discount to townspeople of all ages—where food and drinks can be as much as 25% less than regular prices. Cash discounts are fairly common in general for tours, small hotels and hostels, markets and small stores, etc. So, it never hurts to ask for the tico price," says Kathleen.
Costa Rica also boasts one of the strongest national healthcare systems in Latin America and is often cited as a successful model, even though it has been strained and challenged during COVID. The New Yorker recently featured a long-form story entitled "Costa Ricans Live Longer than Us (Americans). What's the Secret?" The article highlights the modern health system's sustained progress from its inception—from taking rural Costa Rica out of poverty-driven health problems like high infant mortality rates and infectious diseases to implementing programs for nutrition and sanitation. The results from the 1970s to today are dramatic. Through a unique network of local clinics and hospitals throughout the entire country, Costa Rica manages to offer healthcare to all of its citizens and residents.
As an expat, this is a golden opportunity to have access to healthcare at an affordable price. Once you have been approved for residency, you pay a percentage (typically 7% to 11%) of your reported monthly income into the system, and then you have access to public healthcare without a copay, age restrictions, or denial for pre-existing conditions.
"It is not a perfect system and foreigners can find it very challenging to navigate. Plus, wait times for non-emergency procedures can be long. Many expats choose a blending of both the public and private healthcare systems," Kathleen explains. "But even if you choose to self-insure—paying out of pocket for necessary doctor's visits, wellness care, and surgeries—this option can save anywhere from 15% to 80% on the same procedure performed in U.S. medical centers. Thus, providing huge savings and a future nest egg." 
2. Ecuador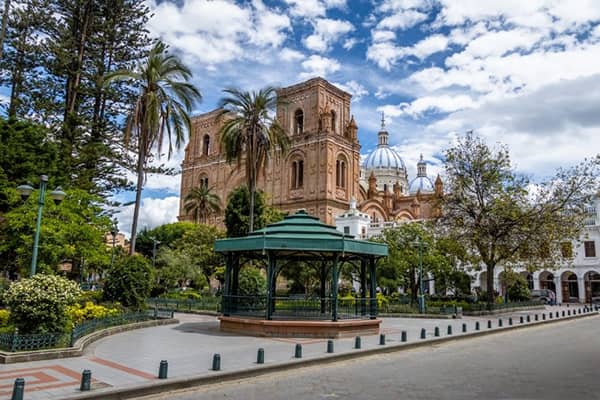 Ecuador attracts expats for a variety of compelling reasons: its year-round, inviting climate; its low cost of living; its fun-loving, friendly people; its accessibility to the U.S., and so on. But what many retirees don't realize when they first arrive in the country is how many wonderful benefits, both tangible and conceptual, are afforded to those in their golden years—or, as the locals affectionately call this stage of life, "la tercera edad" (third age).
A great emphasis is placed on caring for your older relatives, and in most Ecuadorian households you will find abuela and abuelo (grandma and grandpa) living happily alongside the younger generations of the family. The concept of placing an ageing relative in a care home or nursing facility is abhorrent to most Ecuadorians.
This great respect for senior citizens is reflected in countless ways in Ecuador. In most public spaces, whether it be in supermarkets, banks, doctor's offices, government buildings, or on public transportation, priority seating and preferential queueing is always given to this demographic.
"I recently returned from the U.S. to Quito, and upon checking in for my connecting flight to Cuenca there was a whole separate line at the check-in desks dedicated to seniors," says IL Contributor Fiona Mitchell. "When the staff realized that this priority line was moving a little too slowly, they ushered in some of the seniors to the front of the regular lines as well. And other passengers were more than happy with that arrangement."
In terms of financial discounts, there are plenty of savings to be found, though sometimes putting the theory into practice takes a little patience and know-how. Ecuador's Civil Aviation Law actually stipulates that anyone over the age of 65 is entitled to 50% discounts on all airline tariffs.
This also applies to international flights, as long as they leave from, and return to, Ecuador—but it is worth noting that the discounts only apply to the actual flight fare, not the taxes, surcharges, and other fees typically tagged onto a ticket price.
"Friends who have taken advantage of this perk say that in reality the discount amounts to about 30% off the overall cost of a flight, which is still a pretty nice discount!" says Fiona. "It's generally recommended to apply for these discounts if you book directly with the airline at one of their offices or via a travel agent, rather than online."
Buses and tramlines also apply a 50% discount for those aged 65 and over—so, for example, in Cuenca you can ride the local buses or the light rail system (known as the "Tranvía") for just 15 cents! Reduced prices are also available for movie tickets and applied to many cultural events such as concerts and shows. If you buy property, your annual property tax will be calculated at a significantly lower rate if you are over the age of 65, and you can also receive discounts on utility, internet, and phone bills if they are registered in your name.
At the beginning of 2021, many supermarkets and stores began to implement a scheme whereby seniors would be able to recoup the 12% sales tax (IVA) imposed on goods. The process involves signing up online with the internal revenue department (SRI), and you are entitled to a maximum monthly reimbursement allowance of $96.
"The deference and respect shown towards people in their "third age" was most clearly demonstrated to me as I walked into town one day with an older friend. When we came to a very busy intersection, every car on the multi-lane road screeched to a halt to let us pass," Fiona says. "It really is refreshing to live in a country where senior citizens are treated with so much dignity and deference—perhaps an attitude our "First-World" culture might do well to learn from."
Winner: Panama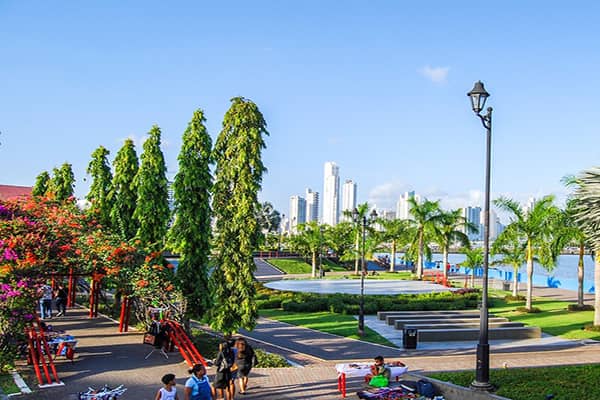 Eres pensionada? Are you a pensioner?
You may be surprised the first time a pharmacist asks you this in Panama. Before you bristle, note that in this country, there's no reason to resent being called a pensionada (or pensionado). No one's implying that you're "over the hill."
The simple fact is that, here, all legal residents are entitled to 20% off prescription medications if they're of "pensioner" age. And the threshold is low—just 55 for women, 60 for men.
That's not the only benefit, either. On June 16, 1987, the Panamanian government passed the now famous Ley 6…Law #6, also known as the Pensionado Law…a series of measures "to benefit citizens that are retired, pensioned, of third age and fourth age."
The benefits included discounts on more than necessities like dental care and transportation. Things like entertainment and hotel stays were deemed just as important. And not just to help stimulate the economy. There was another reason. But before I tell you what it was, there's something you need to know about Panamanian culture.
The important thing to understand about Panama is that people tend to socialize across generational lines. Say you're turning 15—a widely celebrated age in Latin America. You don't ask your parents to make themselves scarce so you can party in the basement with a few of your high school friends. It is customary to have a party, but it's also customary to invite all the grandparents, aunties and uncles, cousins and family friends…and the list goes on.
Everyone gets all gussied up, from the 80-year-old nanas to toddlers who'll fall asleep before the food is served. Everyone eats and laughs and dances and drinks together, late into the night.
So you can see why it was important to give pensionados discounts on things like restaurant meals or tickets for music and sporting events. The thinking was simple: you may be retired and on a fixed income, but you still need to be a part of society. You still need to be able to go out with your younger friends and family members.
There's a great respect here for anyone who's paid their dues, working for 35 years or more. In fact, when the retirement age for Social Security was officially raised to 57 for women and 62 for men, the government didn't dare change Ley 6.
So how does all this apply to you? From its date of inception, the law has included foreign residents. Meaning that you, too, can waltz into any pharmacy in Panama and get 20% off your medication, as long as you're of age and a legal resident.
It doesn't matter how you become a resident. Whether you're here because you got a job or married a local or started a business, you can use the discounts.
What if you're not a resident? If you have a pension of at least $1,000 a month, the Pensionado Program makes it easy for you to become one. And once you're approved, you'll get to enjoy all the discounts—no matter what your age.
If you'd like to apply with your spouse, you can qualify with less than $1,000 each. You can even include dependents if you need to. You just need a pension of at least $1,000 plus $250 for each additional person on your application.
The Pensionado program is, hands down, the best retirement visa program in the world. It's a big reason Panama has taken the number one spot on International Living's Annual Global Retirement Index so many times. In part that's because of the discounts. But it's also because the program makes it so easy—and inexpensive—to become a permanent legal resident.
The $1,000 pension requirement reflects the low cost of living here in Panama. While it's true that most of the North Americans who've chosen to retire here spend upwards of $2,000 a month, there are expats living here on far less. There are still lovely towns where you can rent for $300 to $500 a month, with plenty of money left over for outings and healthcare. Especially when you have access to all these discounts:
Some examples of pensionado discounts are: 50% off entertainment, such as movies, theaters, concerts, and sporting events; 30% off bus, boat, and train fares; 25% off qualifying airline tickets; 15% off hospital bills; 20% off prescription medicines; 50% off closing costs for home loans; and much more.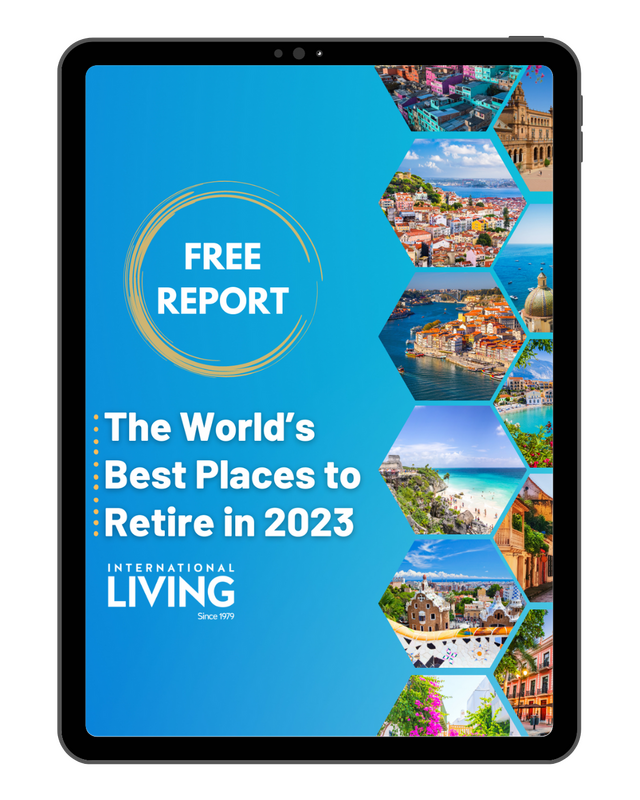 Get Your Free Report on the World's Best Places to Retire:
Learn more about the best places in the world to retire in our daily postcard e-letter.
Simply enter your email address below to sign up for our free daily postcards and we'll also send you a FREE report on The World's Top 10 Retirement Havens, plus access to over 10 more free reports. Our gift to you, on our favorite destinations.
Related Articles
The World's Best Places to Retire
The Cheapest Places in the World to Live
Places to Retire to With the World's Best Climate
Popular Articles You May Also Like