I am often asked, "where should I go when I visit Colombia"? The short answer is—everywhere. But Colombia is a large country, about the combined size of Texas and California. So, unless your next trip is for several months, let me whittle down some cities and towns on both the coast and in the mountains that would be great places to check out on your next trip to this amazing country.
Medellín
Medellín is one of the fastest growing cities of choice for expats. People from all over the world are coming as digital nomads to start businesses and to retire. It is where I've been living full time since 2012.
Set in the heart of the verdant green Colombian Andes mountains and surrounded by nature's beautiful scenery, the city of 3 million people still manages to maintain its neighborhood feel. Daytime temperatures average mid-70s F to low 80s F, dipping to the mid-60s F in the evening. You shouldn't need more than a light jacket or sweater to be comfortable.
The city is a vibrant place with more things to do than you will have time. If you want to soak up some of the cosmopolitan culture, start by visiting the Museo de Antioquia. The plaza outside the museum has 23 larger-than-life bronze statues created and donated by Medellín's own famous artist, Fernando Botero. The entire top floor of the museum is dedicated to a large collection of Botero's paintings and sculptures.
El Castillo, the medieval Gothic-style castle in the heart of the El Poblado neighborhood is a great place to spend an afternoon. The castle was built in 1930 as a private home, surrounded by acres of beautiful gardens, flowers, and fountains. Nowadays it is a museum that attracts tourists and lovers of art, history, and culture.
Cartagena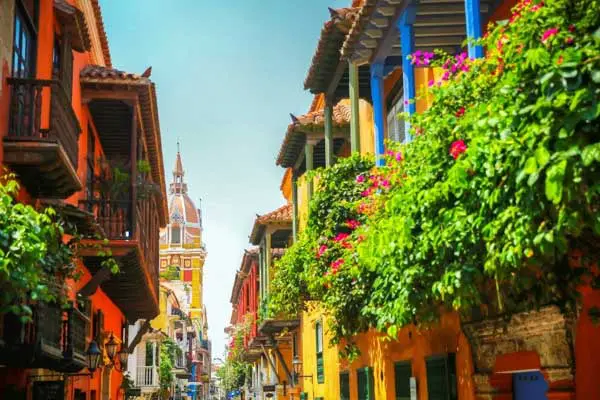 Cartagena, on the Caribbean coast, is a UNESCO World Heritage site and one of my favorite places to visit. As you would expect, the climate is hot and tropical, so bring sunscreen and a hat.
Public beaches in Cartagena tend to be filled with vendors selling food, trinkets, shell jewelry, and sunglasses. I prefer to head by boat to the Rosario Islands to enjoy the unspoiled, white-sand beach with minimal commercialization. The Rosario Islands were declared a national park in 1977.
Shopping is exceptional inside the walled city. Upscale boutiques, local artisanal shops, and sidewalk vendors have something for every budget. Emeralds are an especially popular item.
For me, the perfect end to the day is to watch the sunset from the old wall. Cartagena's old city is surrounded by a stone wall that was once used to keep the pirates out. Nowadays many sections of the wall have steps that lead you to the upper section so that you walk along it. You can be standing only a few yards from the ocean, listening to the waves crash against the rocks. Bring along your favorite beverage to sip while watching the fiery sun drop below the horizon.
When the sun goes down, the people come out. Cartagena is hot during the day, so the city really comes alive at night. Take a nighttime horse-drawn carriage ride around the old city. As you ride by outside restaurants filled with patrons, people out for a leisurely stroll, and street performers, you get a true sense of how romantic this old city really is.
Santa Marta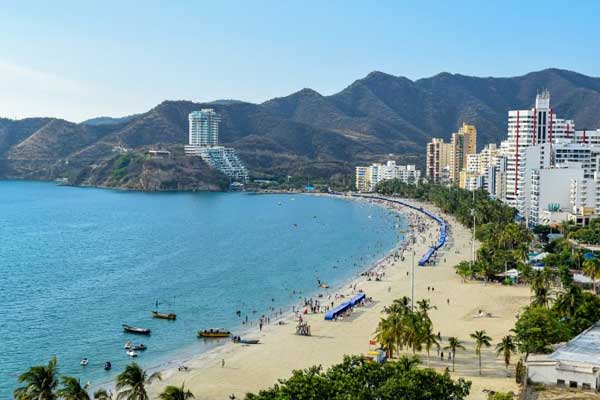 With 500,000 residents, Santa Marta is about half the size of Cartagena, so it has a closer-knit feel. The climate is hot and tropical, but it tends to be a bit less humid than Cartagena and cools off to 75 F in the evenings, thanks to the breezes off the snow-capped Sierra Nevada mountains. For me, Santa Marta is more laid back than Cartagena.
Santa Marta is a haven for sun and sea worshipers.  The clear, tranquil Caribbean waters off the beaches offer snorkelers hours of exploring the coral reefs and photographing the large variety of vibrant-colored tropical fish who have made their homes in the wrecks.
Between the beach and the historic district is Parque de los Novios (Lover's Park), the heart of Santa Marta's entertainment area. Restaurants, bars, coffee shops, and bakeries surround the plaza. From Thursday to Saturday night, the park is a mecca for those wanting to sample the eclectic cuisine, watch street performers, or purchase crafts from street vendors.
Parque Tayrona, 40 minutes north of Santa Marta, is one of the most popular attractions in Colombia. The unspoiled beaches and tropical forests are world class. The park is a nature lover's paradise with nearly 400 species of birds and 60 species of mammals.
Jardin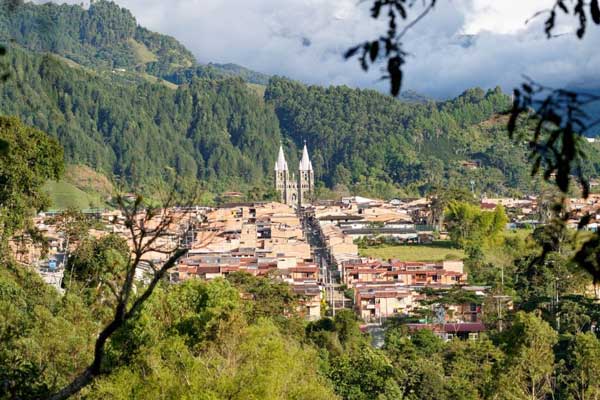 Jardín (Spanish for "garden") is considered one of Colombia's most beautiful small towns. Since most things are within walking distance, I suggest you pick one of the small hotels within a few blocks of the town square to use as your base. Instead of taxis, people get around town using a moto-ratón (tuk-tuk or auto-rickshaw)
Jardín has around 400 types of bird, ideal for bird watching. On the edge of town is a site where you can observe the Andean Cock-of-the-Rock, one of the most brightly colored and iconic species in South America; you won't find an easier spot to see it anywhere on the continent. A natural reserve just above the town is home to a strong population of yellow-eared parrots, which were formerly thought to be extinct; they remain one of the rarest birds in the world.
If you like people watching and relaxing, then I suggest you hang out in El Libertador Plaza, the main square. Sip a cup of coffee or drink your favorite adult beverage. Each restaurant has its own design of painted tables and chairs that converge into a beautiful, colorful display all around the park.
On weekend evenings, the local men and women ride into town on their horses and give demonstrations of paso fino (fine step). The horses dance, prance, and show off their style. The whole evening becomes a competition amongst the riders.
Salento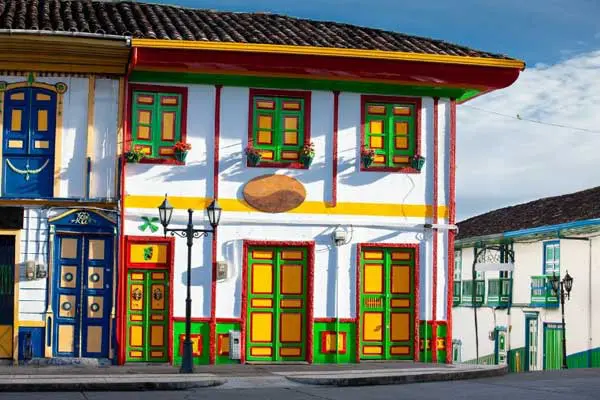 Salento is one of the towns within Colombia´s Eje Cafetero (coffee triangle). I´ve visited several times and the stunning scenery never gets old. This quaint town of about 8,000 people is a popular tourist spot.
Salento has a mild climate, with highs in the 70s F and lows in the mid-50s F year-round. A sweater or light jacket is all you need to be comfortable. Roosters crow in the early morning hours to help you greet the day. The town has a decidedly relaxed feel.
The Cocora Valley is Salento's top attraction. Part of Los Nevados Natural National Park, it encompasses 225 square miles of mountains, valleys, and rain forests. You can take one of the Willy jeeps from Plaza Bolívar for the 15-minute drive to the valley where you can explore on foot or horseback.
The valley is one of the park's most visited attractions, due in part to its most famous inhabitant, the wax palm. It is Colombia's national tree and grows to reach a height of 150 feet tall. Hiking in the area lets you get up close and personal with these majestic trees. One of the most popular trails leads to a rainforest, which is home to sloths, parrots, pumas, and spectacled bears.
Related Articles
Is it Safe to Live in Colombia?
5 Places to Live in Colombia; 2 to Avoid
Guide to Discovering Colombia's Diverse Culture and Traditions
Upcoming Conferences

Maximize what you receive in retirement benefits, pay less tax, and position yourself to retire earlier.
REGISTER NOW. DISCOUNT ENDS SOON
---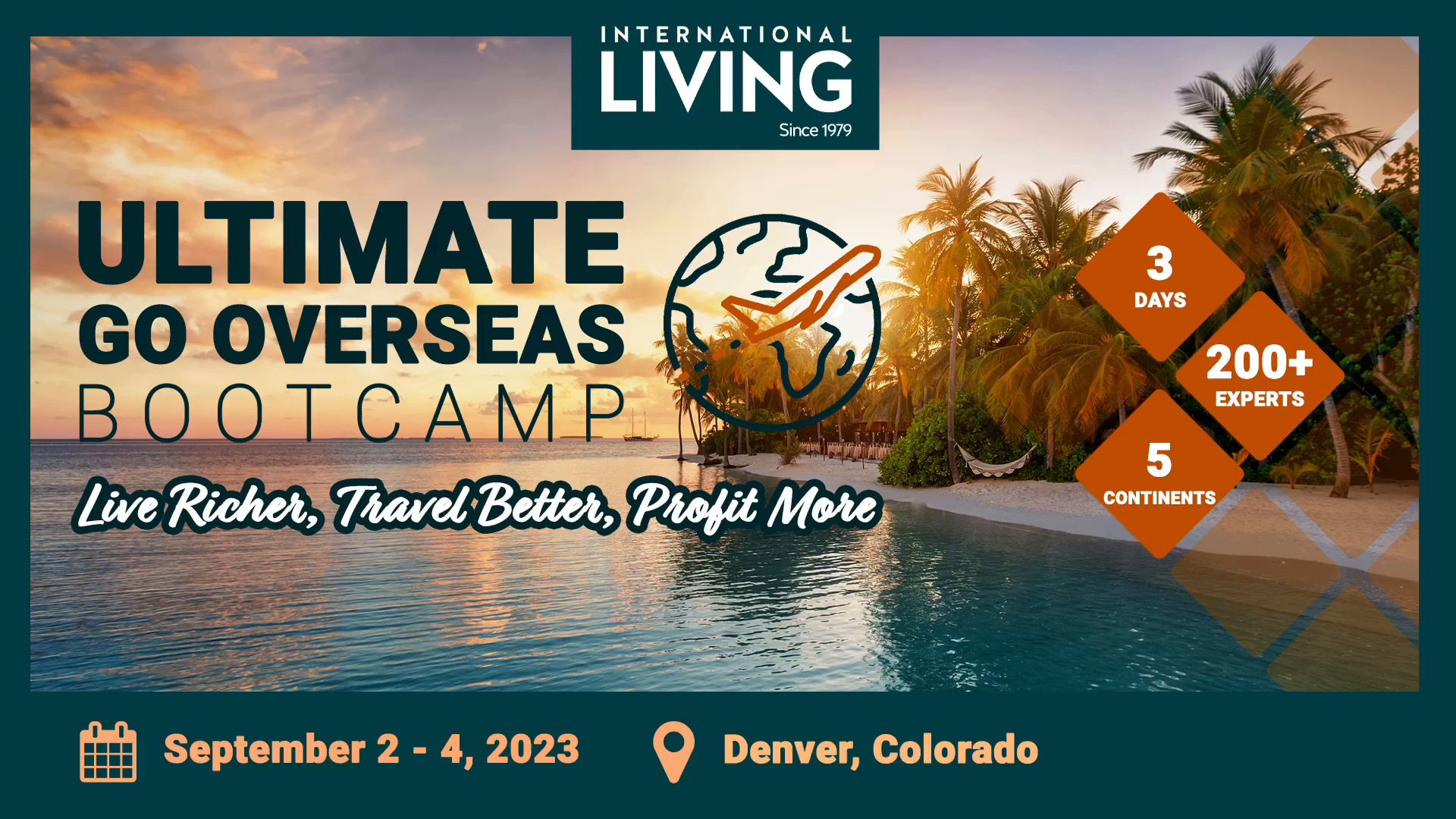 Most Popular Products
Popular Articles You May Also Like