Hi IL,
We are a couple in our 60's and we really have our heart set on moving to a beautiful beach with a nice relaxed lifestyle. We have a reasonable social security and will not need to be spending money on a car and it's running costs.
We have been looking at all your main countries but as of yet have been unable to make a decision so we would love to hear from your experts.
Our question is where can we live our dream by the beach on $2100 a month? Is this possible? What can we expect for our money?
Thanks in advance,
Gary and Tina
Suzan Haskins – Ecuador Correspondent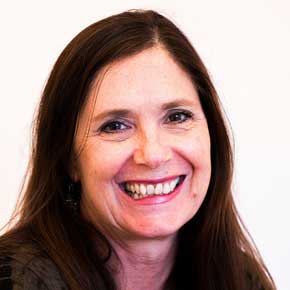 You can live most anywhere that International Living typically writes about in Latin America or Southeast Asia on your budgeted amount. If that amount will include your rent (in other words you won't be buying your own home) you will have more disposable income if you avoid resort destinations. Since those tend to cater to tourists, you'll find overall prices higher. That said, we have friends—a retired couple—who are happily living on about $2,000 a month in Puerto Vallarta, Mexico. (Right now, the peso is at its weakest point in decades agains the strong US dollar…so your money goes far in Mexico right now.)
I think your biggest decision should be about the type of lifestyle you're looking for. If you crave culture and gourmet food, a well-organized community of English-speaking retirees, then by all means look at Mexico — either Puerto Vallarta or elsewhere along the Pacific Coast or along the Riviera Maya south of Cancun. Costa Rica is another place that stands out in my mind for being a place where you don't have to give up many of the creature comforts that make life comfortable and easy…and Costa Rica has a great, laid-back vibe. If you're more into the rustic lifestyle and are fairly self reliant and don't mind doing without certain brand-name products and don't mind a couple of hours bus ride to a major hospital should you need one, then you might look at Ecuador's southern Pacific Coast. Salinas is a modern well-developed city and you'll find most everything you need there. Go north from there to small, quiet fishing villages with less infrastructure but very pretty beaches. One of these beach towns I particularly like, with a nice expat community is Olon.
Ann Kuffner – Belize Correspondent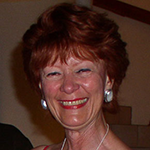 Gary and Linda,
In Belize you'll find a variety of desirable Caribbean beach towns and islands where expats enjoy settling. One beach island where expats have told me they can get by on $2000/month or less, as a couple, is the charming island of Caye Caulker. It's a small, gorgeous island with a stunning view of the Caribbean Sea. You can see the waves breaking on the offshore Mesoamerican Barrier reef, the world's second largest barrier reef. The water is crystal clear and bathtub warm. It's perfect for swimming, snorkeling, diving, kayaking, boating, and fishing. The weather is temperate, typically between 70-90 degrees F all year round. Only 2000 people live on Caye Caulker. There are no cars, only a few golf carts. Most expats get around on bikes, or on foot. So you truly won't need a car on Caye Caulker, which is a major cost saving.
Belize is English speaking, although in Central America. So it's easy to transition here. And although an island, you can easily get to mainland Belize from Caye Caulker. The water taxi ride takes 45 minutes. Or you can take a local flight and get to the mainland in 15 minutes. The better known, more expensive island, Ambergris Caye, is a 20 minute water taxi ride north from Caye Caulker. There are more activities on Ambergris, but it's busier and more expensive to live there. (The cost of living on Ambergris is typically now $3000/month or more for renters.)
The one challenge is that since Caye Caulker is small the rental and real estate markets are thin. Expats who visit and get connected locally have a much better chance of finding a well priced rental or property for sale. A popular hangout for meeting other expats on the island is the Barrier Reef Bar. Friday afternoons are the best time to meet other expats who live on the island, since the Barrier Reef has a weekly drop in jam session. That is when the islands' expats all get together to catch up in one place. So if you visit Caye Caulker, be sure to attend.
I've recently written several articles about Caye Caulker, which you can find on International Living's Belize page.
Ann Kuffner
Belize Correspondent
Jason Holland – Roving Latin America Correspondent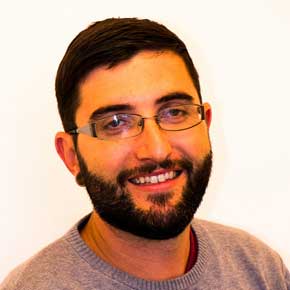 You can definitely live at the beach in Costa Rica for $2,100 a month. But preparation before the move and finding the right town and neighborhood will be key, as will watching your monthly expenses. You can find two bedroom homes and condos within walking distance of the beach in many spots on the Pacific and Caribbean coasts renting at around $500 – $800 per month. If you buy a similar property, prices start at around $50,000.
This won't be luxury or fancy. Just simple, clean, and comfortable places in safe areas, even gated communities. These are available in beach towns like Jaco and Manuel Antonio on the central Pacific coast, as well as spots on the northern Pacific like Tamarindo and Playas del Coco. These are great beach areas with watersports, restaurants, nightlife… but also English language churches and opportunities for community work. There are active expat communities you can quickly join to make friends and have a great social life. And you don't need a car. These are pedestrian friendly towns with good bus and taxi service too.
To keep your coasts low living at the beach, you have to keep in mind a few factors. Electric rates are high, so be conscious of your use of air conditioning. If you run your AC constantly you could have a bill into several hundred dollars.
Also, there will be plenty of opportunities to go out for nice meals at international cuisine restaurants that cater to tourists – you'll pay U.S. prices there. And imported items at the local grocery store are expensive. The best way to save is to do what the locals do. Buy fresh product, seafood, etc at the farmers' market (spending about $50 a week), eat at local restaurants ($5 a plate).
Wendy Justice – Vietnam Correspondent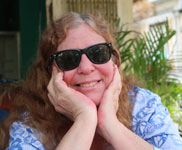 Hi Gary and Tina,
If you have a budget of $2,100 per month, you could live comfortably practically anywhere in Southeast Asia. In Vietnam, for example, a budget of around $1,100 per month would get you a comfortable, middle-class apartment or house within walking distance of beautiful My Khe Beach in Da Nang, Nha Trang Beach, or Back Beach in Vung Tau. You would have air conditioning, a kitchen and a housekeeper, Be able to afford eating plenty of meals out, and have enough money leftover to take occasional trips around the country. Using your full $2,100 per month, you would be able to live very comfortably anywhere in Vietnam, with no concerns at all about going over your budget.
Best regards,
Wendy Justice
Vietnam Correspondent
Don Murray – Mexico Correspondent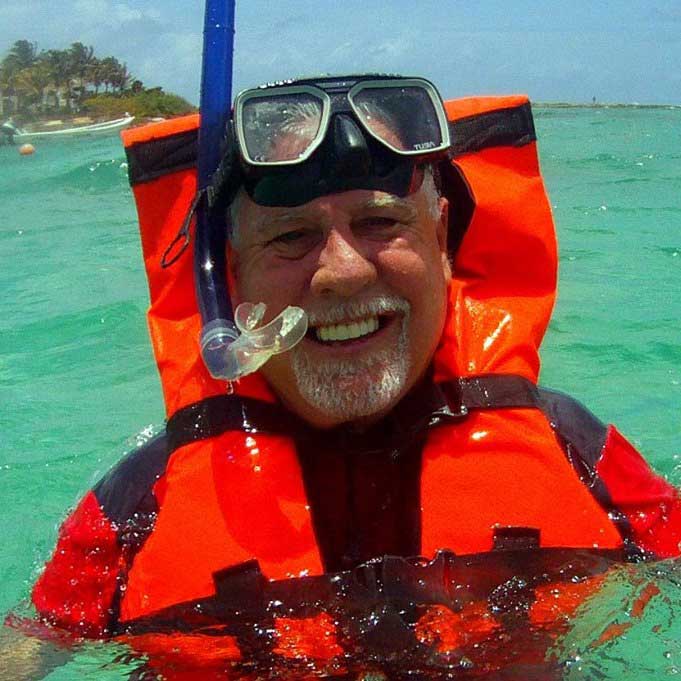 Hello Gary and Tina and congratulations on making the decision to enjoy your retirement overseas. My wife and I are working on our 5th year as expats and we're on our second country. We could not be happier!
I believe you'll find there is an abundance of good news for you. A budget of $2100 per month will allow you to choose from a number of wonderful beaches across the globe, living a very comfortable lifestyle. For the moment, let me tell you about my current country of residence, Mexico.
Mexico has long been the favorite country of choice for the vast majority of expats retiring from the U.S. It is now estimated that over one million U.S. citizens call Mexico home, a larger number than any other foreign retirement destination, by far. Its close proximity to the States as well as its high quality of life and reduced cost of living makes it a natural consideration for those thinking of retiring abroad.
It is a very large country whose 5800 miles of coastline is groomed by the waters of three gorgeous oceans and seas; the majestic North Pacific Ocean, the resource-rich Gulf of Mexico and the tropical Caribbean Sea. Each of these bodies of water offers unique experiences to those who make their lives along their shores.
My wife and I currently live in the modern, international city of Cancun on Mexico's tropical Riviera Maya. We rent a 1500 sq. ft. multi-level condo with two master suites, living room, laundry room, three baths, modern kitchen and a large, private roof terrace with a commanding view in every direction.
The warm waters of the Caribbean Sea are literally a coconut's throw away and the fresh sea breezes and the sound of the gentle surf provide our primary sensory inputs. The place came completely furnished and we pay the equivalent of $1000 monthly. Less expensive and smaller beachfront places are available and with careful shopping and a bit of luck, can be found for $750-$850 per month. To be honest, long-term beachfront rentals can be tough to find here as the huge tourist market demands an abundance of short-term, beachfront vacation rentals.
Spending some time on the ground is truly the only way to locate and find the numerous properties that are never advertised on the Internet. Moving your search a short distance from the beach will allow many other reasonable options for a savings of about 30% in rent and sale prices, compared to direct beachfront properties.
Cancun offers an abundance of public transportation options with buses running every couple of minutes on main routes and taxis swarm like insects throughout the city. In Cancun, you may want to consider purchasing a small motor scooter for quick trips as a matter of convenience.
The Riviera Maya runs south, from Cancun, for about 80 miles. This spectacular stretch of Caribbean beach takes in the villages, cities and towns of Puerto Morelos, Playa del Carmen, Akumal and Tulum, each offering their unique feel as well as access to one of the world's best stretches of beach with the planet's second largest reef system, just offshore.
About 30 minutes north of the beautiful, historic colonial city of Merida on the northern tip of the Yucatan Peninsula, you'll find the small town of Progreso. Sitting on the shore of the Gulf of Mexico, Progreso serves as the weekend escape for Merida's hard-working locals. Along the shoreline, East and West of Progreso, you'll find several smaller, less populated and very affordable communities where your retirement dollars will easily stretch even farther. Home rentals can be found from $500-$800 monthly but you may want to consider owning a car in these places. Google Earth provides great views of this area.
Moving west, all the way across the country to the Pacific coast, you'll find many wonderful choices, too. Ever-popular Puerto Vallarta is among them. With a mixture of narrow cobbled streets filled with family owned businesses contrasted against modern, steel and glass architecture and a lively arts scene; all this nestled between the grand Sierra Madre mountains and the Bay of Banderas, Puerto Vallarta likely deserves a look, too. Once again, careful shopping can discover furnished places for around $1000 monthly…some less. This is a very walkable city with plentiful buses and taxis when needed.
Jessica Ramesch – Panama Correspondent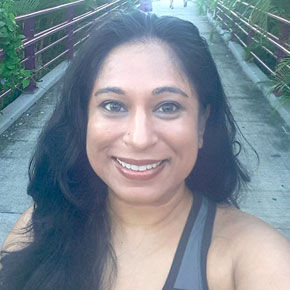 Hi Gary and Tina,
Thanks for visiting the IL Website. There are certainly many communities in which a couple could live by the beach on that budget, including rent. I live in Panama where there are several options. The most popular beach communities here are in and around the hub town of Coronado, which boasts an expansive Pacific Coast beach. You can currently rent a two-bedroom condo in this region, known as the Dry Arc, for $900 to $1500 a month. Some buildings in the Gorgona sector of this region are right on the water. Plenty of homes are a five-minute drive from the nearest beach.
Another region that has begun to attract expats is the Pedasi region. There is a string of beaches just outside the traditional fishing village of Pedasi. A couple could rent here from about $650 to $1200 a month. More remote than Coronado, this region is a five to six hour drive from Panama City (or just under an hour by small plane).
If you take the time to find a good-priced rental (or buy your own home), your budget would be enough to cover basics like utilities and supermarket items as well as lunches or dinners out and other little luxuries like massages. The expats in these communities are very active and have a lot of fun…many of them live on budgets of $2,000 to $2,500 a month.
Hope this helps and best of luck.
IL Panama Editor Jessica Ramesch
Jim Santos – Ecuador Correspondent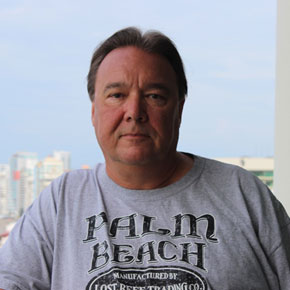 Gary and Tina,
Here in Ecuador, there are some great places to live your beach-retirement dreams. I just published an article in IL tallying up our monthly budget after almost three years in Salinas, and found that we are living very well on $1500/month. If you read the article, you'll see that we own our condo, so we do not pay rent. However, even renting you could still live just about anywhere on the coast of Ecuador with your target budget. You could have a fine condo on the beach, or a single family home just off the water or in a gated community.
However, since one of your requirements is also to live without a car, you may want to look closely at the Salinas area (the Santa Elena Peninsula) or Manta. Both have excellent bus systems and plentiful cheap cabs. We find that in Salinas we can walk just about everywhere we need to go – and even the grocery store is a 30 cent bus away, and a $2 cab back.
Kirsten Raccuia – Malaysia Correspondent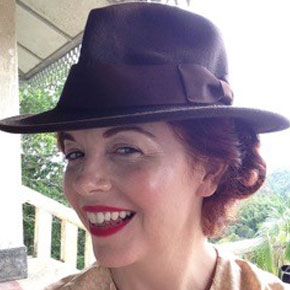 Hi Gary & Tina,
It can be so hard to make a decision as large as this one. We live in Penang, Malaysia, and it fits your requirements. You can live here on $2100 a month, but you have to watch your rent. We have a 3 bedroom apartment overlooking the ocean for only $675, which leaves us plenty of fun money for massages and eating out, also very cheap. But some rents can be a couple of thousand dollars so it all depends on your needs. It is a laid back island that has many of the amenities of the US, and everyone speaks English making life here pretty easy. Depending on where you live on the island, you really won't need a car, but it does make life easier. However, we do have a good public bus system and taxis are plentiful.
Good luck with your search!
Kirsten
Bonnie Hayman – Nicaragua Correspondent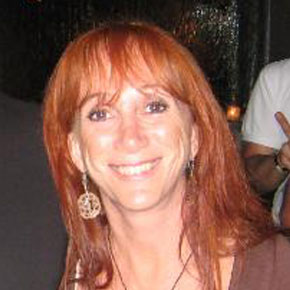 Hi Gary and Tina,
On $2100 a month, you would live like a King and Queen in Nicaragua. The standard budget monthly cost for a couple here is $1500, and $600 more is quite a bit! You would have a nice furnished apartment or condo with all the utilities, your food, WIFI, and everything you needed to live a wonderful retirement.
San Juan del Sur is the beach town here and it helps many of us expats live a much happier, healthier and higher quality of life than we had in our home countries.
I think you should visit San Juan del Sur just to see if it is indeed the place for you. It's a 3-square block town, very small, so technically you don't need a car. Public transportation is cheap, goes everywhere and there are also shuttles and taxis. Set on a beautiful bay, you can probably find a place to live with an ocean view and/or a pool on your budget. San Juan del Sur has over 60 restaurants, most of them international, so there are plenty of places to eat out – at a much lower price than the U.S. or Canada.
The town is also well-known for all of its live music venues in the evenings – salsa and merengue of course, but also rock 'n roll, jazz, swing, blues, open mic night and more. With hundreds of expats who love living here, you'll have no problem meeting new friends. If you decide to visit here, please look me up and I'll help you with your questions.
Bonnie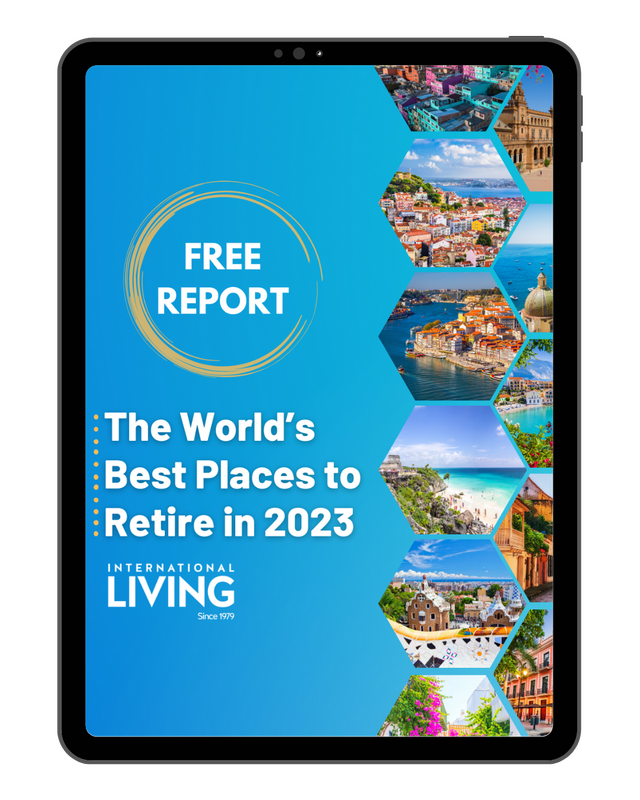 Get Your Free Report on the World's Best Places to Retire:
Learn more about the best places in the world to retire in our daily postcard e-letter.
Simply enter your email address below to sign up for our free daily postcards and we'll also send you a FREE report on The World's Top 10 Retirement Havens, plus access to over 10 more free reports. Our gift to you, on our favorite destinations.
Related Articles
Upcoming Conferences
The Only 2023 Fast Track Costa Rica Conference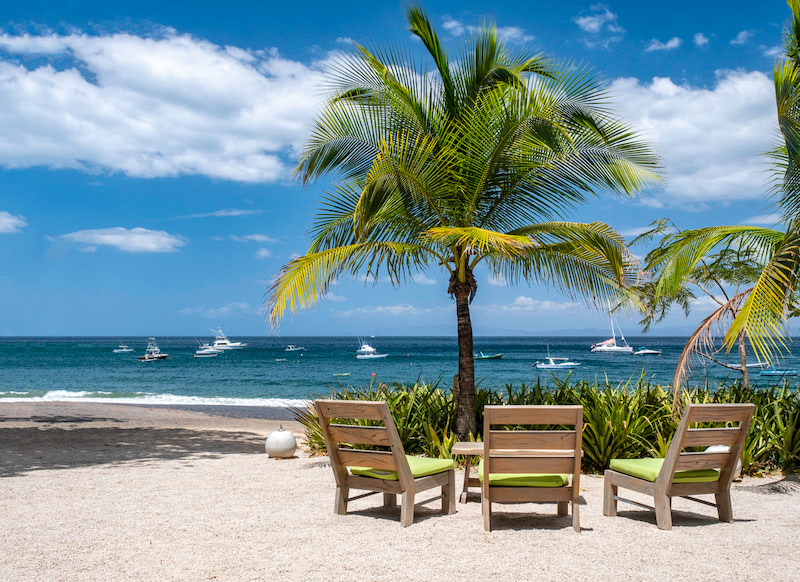 If your dream retirement involves stunning beaches… lush green mountains… a perfect year-round climate… first-rate healthcare… incredible value for money (a couple can live well on $2,109 a month—including rent!)...
Join our Costa Rica experts and expats in June and discover true Pura Vida.
REGISTER NOW, SEATS LIMITED: EARLY BIRD DISCOUNT HERE
---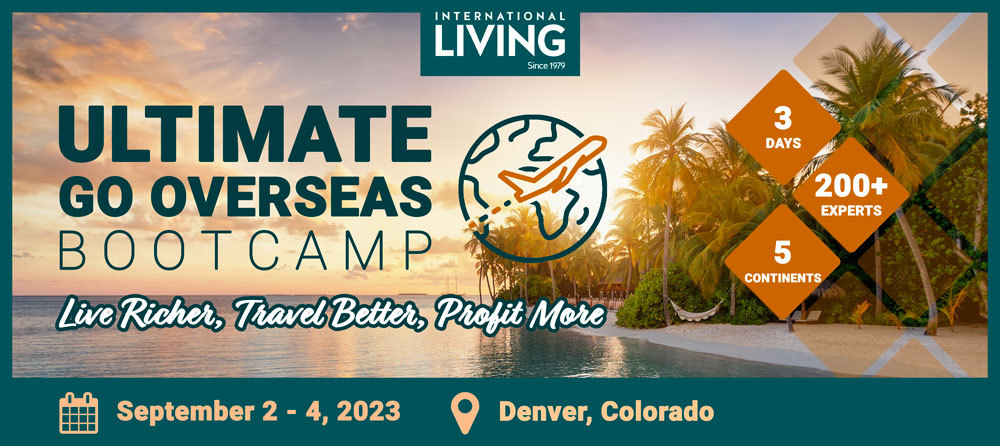 Most Popular Products