You are going traveling abroad and you have organized your travel insurance. Great. There is nothing to worry about. Right? Wait, have you thought about medical evacuation insurance…or even heard of it?
You may be surprised to learn that a standard medical insurance policy may only supply limited cover when traveling abroad. Generally, travel insurance covers lost bags, or canceled trips, but falls short of providing emergency evacuation for life-saving care that may not be available at your location. So what if the unthinkable happens when traveling, and you are not covered? This is where medical evacuation comes in.
What is medical evacuation insurance and why do I need it? Often referred to as medevac, medivac, or med evac, the primary purpose of medical evacuation insurance is to get you to proper care as soon as possible. That can be through medical transportation to a nearby higher level of care facility, or in some cases repatriation, so you can return home to obtain medical care.
Taking out medical evacuation coverage can protect you against unforeseen medical expenses, so you are free to enjoy your international travel safe in the knowledge that you are protected.
Read on to discover what our Correspondents in Belize, Costa Rica, Panama, and Southeast Asia have to say about medical evacuation insurance.
Nanette Witmer – IL Chiriqui Correspondent
Whether or not you get evacuation insurance depends on where and how you have decided to have your healthcare taken care of.
If you are only traveling in Panama, having travel insurance should cover you for evacuation back to your home country but make sure that you read your policy.
If you are living in Panama permanently and have decided to purchase Panama insurance and have your health care needs met in Panama, then you would be covered for care in Panama. Also, note that some private health insurance companies in Panama also give you the option of going to the United States to have certain medical conditions taken care of at selected hospitals. These policies do include evacuation coverage. My private insurance in Panama does include an evacuation policy for coverage up to $50,000.
If you move to Panama and plan to continue to be covered either by Medicare or other private health insurance in the United States and plan to fly back for medical emergencies, then having evacuation insurance would definitely be a good idea.
Last year a friend went into a coma after complications from surgery. When they came to live in Panama, she and her husband had elected to purchase a discount plan at a local hospital. Last year when that yearly payout allotted for her plan was used up, the hospital told the family she would have to leave. She did not have money to pay for any type of long-term care in Panama so her family in the United States had her evacuated back at the cost of $65,000. If she had bought private insurance in Panama or had bought evacuation insurance, it would not have cost her family.
Kathleen Evans – IL Coastal Costa Rica Correspondent
I think it depends on what country in which you are living if medical evacuation insurance is necessary.  Some countries, like Colombia or France, have excellent medical facilities which are on par with North American quality and advances.  In my opinion for most countries, if you are going to have private insurance it is good to have evacuation insurance, as well.  I live in Costa Rica and I qualify for the Caja (social security medical program), but I also have a private insurance policy which includes medical evacuation.
Costa Rica has excellent medical care primarily in the capital city of San Jose, but I live four hours away from these medical centers. So I feel like "life flighting" is a good option to keep – if the difference of a few hours could mean life or death. This policy also covers me for medical evacuation when I travel anywhere outside the country up to 30-days.
Nancy Kiernan – IL Colombia Correspondent
Once you have moved overseas and are not just a tourist, I do not see any value in buying medical evacuation insurance to return you to the U.S. for medical care.
As a resident, I have EPS, the national health insurance for Colombia, which is very comprehensive, inexpensive ($75 per month premium with $4 copays for diagnostics and medications) and covers me anywhere in Colombia. The healthcare system in Colombia is ranked higher (#22) than both Canada (#30) and the U.S. (#37) by the World Health Organization. For that reason as well as the low cost of care, I would rather have my medical needs met in Colombia than in the U.S.
I purchased an annual policy for travel insurance from Assist Card that covers me anywhere in the world (except my home country of Colombia) for up to 45 consecutive days per trip with no limit on the number of trips outside of Colombia. Included in the policy is repatriation back to Colombia for medical services with a limit of $100,000 USD. So in the event I become seriously sick or injured while I am traveling (including back to the U.S.) I can be evacuated back to Colombia to receive my care.
John Michael Arthur – IL Central Valley Correspondent
Because medical care is widely available and easily accessible, state-of-the-art medicine is practiced in Costa Rica, and both the private and public systems are at your disposal, medical evacuation is not something that ever needs to occur.  I've never known anyone that used it. So in summary, I don't think buying insurance against medical evacuation is a concern for anyone moving to Costa Rica.
Wendy Justice – IL Southeast Asia Correspondent
I generally recommend that expats get medical evacuation insurance, which is included in most travel insurance policies, depending on your situation. Is healthcare good in the country where you will be living? Do you have access to quality healthcare close to your home? Will you be spending time where good healthcare is not available? If you are living in a place with affordable, international-standard healthcare and plan to spend all or most of your time in that place, then you probably don't need medical evacuation insurance. If you expect to live somewhere or explore areas where good healthcare is not readily available, then I think you should consider it. Also keep in mind that most U.S. insurance policies, including Medicare, do not cover U.S. citizens living or traveling abroad, and if you did need medical evacuation, that can easily run into tens of thousands of dollars.
Laura Diffendal – IL Belize Correspondent
Catastrophic or evac health insurance is a popular way to keep covered for expats in Belize. Most people in Belize go without health insurance as the costs to go to the hospital here are less for pay as you go than to have insurance. There is also affordable healthcare in nearby Merida, Mexico.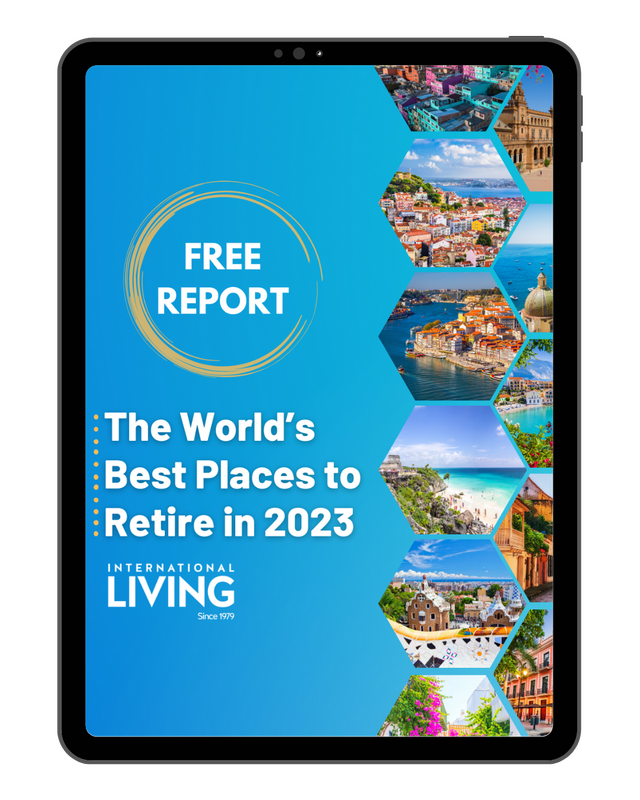 Get Your Free Report on the World's Best Places to Retire:
Learn more about the best places in the world to retire in our daily postcard e-letter.
Simply enter your email address below to sign up for our free daily postcards and we'll also send you a FREE report on The World's Top 10 Retirement Havens, plus access to over 10 more free reports. Our gift to you, on our favorite destinations.
Related Articles
The World's Best Places to Retire
6 Countries with the Best Healthcare in the World