International Living's just released Annual Global Retirement Index 2015 highlights the best places in the world to retire. This Index ranks the top 25 countries in the world for retirement in eight important categories. There are many perks available to retirees when you move overseas and one of the eight categories weights Special Benefits for Retirees. These special retiree benefits will help you save big. See below for the benefits you'll receive in Panama, Ecuador, Belize and France—all four countries topped the Index in this category.
Panama: The Best Place in the World for Retiree Benefits
For anyone considering a move abroad, a well-rounded location has to offer more than just a warm climate or a low cost of living. Ease of travel, proximity to home, safety, and affordable health care are key. Panama excels in these areas, but it gets a top score in the Special Benefits for Retirees category with 100 points.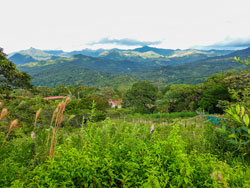 No other country in this Index makes it as quick, easy, and inexpensive to become a legal resident. Though there are many options for the would-be resident, the best known is Panama's Pensionado or pensioner program.
To be eligible to apply, all you need is a verifiable pension of at least $1,000 a month—the equivalent of a middle class salary in Panama. The program grants permanent residence and access to the same discounts Panamanian pensioners enjoy. And these discounts are in every area imaginable, across the board.
Enjoy entertainment? A first-run movie in Panama will cost you $5. But retiree residents pay 50% less. With few exceptions, they also get 30% off bus, boat, and train fares, 25% off airfare, 30% to 50% off hotel stays and 15% to 25% off at restaurants.
And while all these discounts on travel and entertainment make life here fun, there are many that also provide peace of mind. Take health care, for example. Pensionados in Panama get 20% off consults and professional services; 15% off hospital bills, dental appointments and eye exams; and at least 10% off medication, with drug stores going as high as 20%.
There are little clinics where you might not even bother asking for the discount. Where a consult costs $6 or less. But you can save even if you want to go to one of Panama City's advanced medical centers (all of which are affiliated with hospitals in the U.S.). See a prominent neurologist, allergy specialist, cardiologist…you name it…for 20% off the regular consult price of $40 to $75.
Foreign resident pensionados even get exemptions on everything from luxury taxes on cars to closing costs on home loans. The best part about being a retiree resident in Panama is the way people treat you. There is a culture of respect and courtesy here. People will stand to offer a seat. Send you to the front of the line. And at banks there are special windows for retirees, so they don't have to stand and wait for long.—Jessica Ramesch
Enjoy Senior Discounts in Ecuador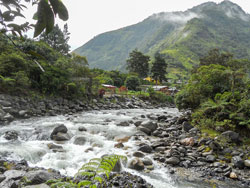 Ecuador offers many advantages to those who expatriate here, and some of the best benefits go to retirees. For those aged 65 and over who hold a cedula (national ID card) there are many financial reasons why a move to Ecuador can make sense.
To begin, those of tercer edad (the local term for senior citizens, it literally means "third age") can receive a refund on the sales tax they pay on many items throughout the year. All purchases need to have an official receipt or factura with the individual's cedula number printed on it. Then the receipts can be saved up and submitted to the local tax service (known as SRI) for a refund on qualifying sales tax paid throughout the year.
Other breaks include discounted utility and property tax bills. Water and electric bills are decreased by 50% for seniors and property taxes are discounted as well. It's even possible to have a free telephone land-line for local service.
There are also some great discounts on entertainment and travel. Bus fares are cut in half for retirees and airfare is also halved (excluding taxes and fees) which makes visiting new places easy and often affordable.
Tickets for cultural events and museums, sporting events, concerts, and even movie theaters run at 50% for those over age 65. In Ecuador you'll have the time and the funds to enjoy frequent nights out on the town which just might keep you young in spirit.
While it's nice to keep some extra money in your pocket, Ecuador offers other benefits to its older residents as well. Ecuadoreans respect their elders and hold them in high regard. In this vein, retirees are allowed (and encouraged) to head to the front of the line at the grocery store, bank, and entertainment venues among other places.—Wendy DeChambeau
The Benefits of Belize's Qualified Retirement Program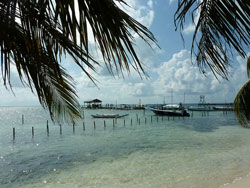 Belize is well known for its gorgeous Caribbean seascapes, idyllic offshore cayes, beautiful beaches, eco-adventures and Maya ruins. But in addition to the country's natural beauty, eco-adventure options and cultural offerings, Belize has established an enticing benefit program for retirees. The program is governed by the Retired Persons Incentives (Amendment) Act of 2001.
Fortunately, you need not wait until you're over 55 to qualify for the retirement benefits offered by the Belizean government. As soon as you reach 45 you can apply for the Qualified Retirement Program (QRP). And unlike most other countries' retirement programs, you won't be required to live in Belize full-time as a retiree. Once you become a QRP you'll need to spend only one month a year in Belize to maintain your status. Once you receive a special QRP status card you'll be able to come and go freely from Belize. Each year QRPs renew their status, but it's a fairly simple process.
QRPs are allowed to import all of their personal effects into Belize without paying any import duties or taxes. They can also import a personal car, boat, and plane duty-free and tax-free during their first year in Belize.
Another major advantage is that QRPs are exempt from Belizean taxes on their foreign-earned income. And although Belizean residents and citizens cannot have offshore U.S. dollar accounts in Belize, or offshore International Business Corporations, QRPs are allowed to have both.
If you are interested in the QRP program the most significant requirement is that you'll need to deposit the equivalent of $2,000 U.S./month, or $24,000 U.S./year into a Belizean account each year to maintain your QRP status. In order to qualify to become a QRP you'll need to prove that you have adequate income from a pension, social security or annuity to cover your required deposits. An alternate option is to prove that you have adequate IRA deposits or other investments that will allow you to make the required transfers. Each year, when you renew, you'll be asked for proof that you deposited the required $24,000.—Ann Kuffner
Get Your FREE Report on the World's Top Retirement Havens

Learn more about other great retirement destinations from around the world in IL's free daily postcard e-letter.
Simply enter your e-mail below to subscribe to International Living's free daily e-letter and we'll also send you a free report on the The World's Top 10 Retirement Havens
Get Your Free Report Here