I am interested in relocating to a different country. i have lived in United States my entire life, yet my heart has never really been here.
Being an African american i love my African culture yet i'm also native american.
What country would be best for an English speaking 50 something year old African American woman to live better in? I love beauty and nature.
Jason Holland – Roving Latin America Correspondent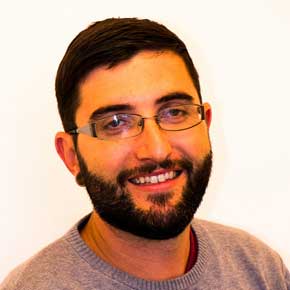 Costa Rica could be a good fit. Ticos, as Costa Ricans call themselves, are a warm and welcoming people. And it's safe. There are many single expat women. Also, you will find a good amount of English speakers among the local population, especially in more touristy areas. In any case, it's not necessary to be fluent to get by anywhere.
It's a small country, but very diverse as far as look and feel. You have the Pacific coast… beautiful beaches and forest with bustling beach towns. The cool mountains of the Central Valley – village life. The rural, quiet region of Lake Arenal… there really is something for everybody. Everywhere you go, though, you are surrounded by natural beauty and wildlife. And 25% of the country's territory is national park or private reserve.
One area you might find interesting is the Caribbean coast. In that region, there are many people of Jamaican descent there – they came starting 100 years ago. They've retained their own culture, music, food, and language – they speak English and a creole. The main towns are Cahuita and Puerto Viejo de Salamanca.
Suzan Haskins – Ecuador Correspondent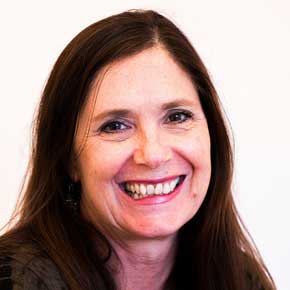 Hi Denise,
I'd suggest you narrow down your "wants" and "needs" a bit more… What are the specifics about your situation and the specific attributes you are looking for in your new community? For me, personally, at this stage in my life (being a 60-year-old woman) I want to live somewhere that is safe and comfortable, has access to excellent health care, is close to family back home, and offers enough activities to keep me busy. I'll just assume you're looking for the same kinds of things. But what about affordability? How important is that to you? Do you want to live at the beach on in the mountains? (Tow very different climate issues there.) Large city or small town? How do you feel about living in a country where you don't speak the language—are you willing to learn—at least become functional in—a new language?
Once you've thought more about those things, we can be better help to you. From the little I know of you, I would point you to a couple of places where you'll find the African culture you love, but with a very different spin. In the Caribbean, of course, you might look at the Bahamas, Jamaica, Turks and Caicos, Trinidad, etc. These places, of course, have their own sets of issues: hot, tropical climates, they can be expensive…and living on an island is not for everyone. An affordable exception is Roatan, an island off the coast of Honduras. And they speak English there.
Another English-speaking Caribbean place that I love for the diversity of ethnicities (including a large population of African descendants) is Belize. The blending of cultures here feels very harmonic and makes for very a happy, laid-back lifestyle. Panama is similar—it really is a cultural melting pot. The official language in Panama, though, is Spanish. You'll be able to get by without it at first, but you'll want to learn some Spanish to enhance your experiences there.
I'll let our other experts fill you in more on the communities they live in — but I'll mention that here in Cotacachi where I live, in northern Ecuador, I believe you'd feel very safe and welcome. We're in a mountain valley between two extinct volcanos. It's a very small village of about 8,000 people, with a large indigenous population. In about 5 minutes, you can be outside the city limit, hiking on beautiful mountain trails. There are many single women here. They feel safe here (although not saying you should let your guard down anywhere in the world) and they do lots of things together. There are several African Americans who live here (both singles and couples). In this part of Ecuador, we are also close to a community of African descendants in the Esmeraldas province who enjoy and share their culture.
If there are drawbacks to our little community, it's that we are 40 minutes to the nearest hospital I would consider going to…and 2 hours from Quito and its excellent healthcare. We're 90 minutes from the international airport which can make us feel a little isolated at times. And in a small town such as ours, you'll lack for big-city cultural events. Don't even try to find a restaurant here open after 8 or 9 PM.
And yes, they speak Spanish here… You can certainly just hang out with the expat English-speakers (there are at least 400 living here) but you'll enjoy life so much more here, and in any Spanish-speaking community, if you learn at least a bit of Spanish.
Jessica Ramesch – Panama Correspondent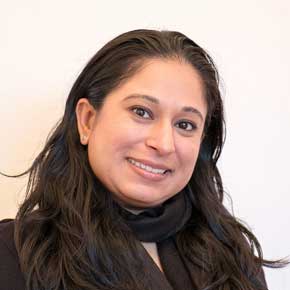 Hi Denise,
Thanks for your questions. Panama has a large, long-established afro-caribbean population, which has deeply affected and influenced local culture. You can see this influence celebrated in everything from local cuisine to music and dance. Provinces like Bocas del Toro are predominantly afro-Caribbean and indigenous Panamanian (Ngobe Bugle).
As a person of color living in Panama City, I feel very comfortable, as it is very international and we have communities from all over the globe…Japan, India, Lebanon, Israel, Jamaica, Colombia, Canada…you name it. Of course, in any country in the world it is possible to encounter people who—knowingly or not—behave in a discriminatory fashion toward people of different nationalities, color/ethnicity, religion, or socio-economic status. But if you visit Panama you may feel this happens rarely if at all. Often expats in Panama are treated with extra respect and care.
Having traveled the globe, I can honestly say Panama is a great example of a melting pot, where foreigners are welcome and people from all walks of life live side by side. Most everyone I have interacted with here over the past ten years has been friendly and open.
As for your other questions, Panama is known for its natural beauty, as it is one of the most biodiverse places on the planet. Nature-lovers travel here to see rare birds, exotic flowers, lush rainforests, the verdant highlands, and so much more. Though there are lots of English speakers in Panama, you will need a bit of Spanish to get by. White collar workers are more likely to speak English than grocers, taxis drivers, etc.
Best,
IL Panama Editor Jessica Ramesch
Ann Kuffner – Belize Correspondent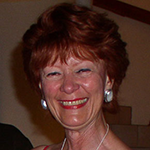 One country to add to your list to consider is Belize. Not only is the primary language English, but Belize is a racially and ethnically diverse country. Caucasians are a minority in Belize. And the diverse races and cultures get along quite well (Maya, Mestizo, Hispanic, Middle Eastern, Chinese, East Indian, and Caucasian) and there is no stigma related to racial intermarriage. The predominant black Belizean groups are the Kriol and Garinagu, which are two separate groups, culturally.
Rather than Native Americans, we have the Maya in Belize. They are the original inhabitants of Belize and most of Central American and Southern Mexico. Their history is similar to that of Native Americans. They left behind a rich heritage of Mayan archaeological ruins that are fascinating. Although there are still some native Maya villages, many of the Maya have intermarried and integrated in Belize. But Belize is working to maintain all of these cultures, for the Maya, Garinagu, and the Kriol.
As a 50 year old single black woman you would fit quite well in Belize. There are many singles here, both expats and Belizeans. Most expats are 50 or older. And you would be able to easily blend in with the locals.
So come visit to check it out. The question is to determine if you feel comfortable here. That requires a trip and direct exposure.
Ann Kuffner
Belize Correspondent

Get Your Free Report on the World's Best Places to Retire
Learn more about the best places in the world to retire in our daily postcard e-letter.
Simply enter your email address below to sign up for our free daily postcards and we'll also send you a Free Report on The World's Top 10 Retirement Havens.
Get Your Free Report Here