Greece is known for its stunning islands, and with six island groupings spanning three seas, you're sure to find something that suits your taste. But with over 100 inhabited options, most of the attention goes to a few high-profile islands. You've heard of Santorini, Crete, and Corfu, but have you heard of Thirassia, Gavdos, and Othoni? Below we offer you ten Greek islands that may be off-the-beaten-track but are definitely worth a visit.
1. Thirassia (Cyclades): The island offering Santorini's view without the crowds.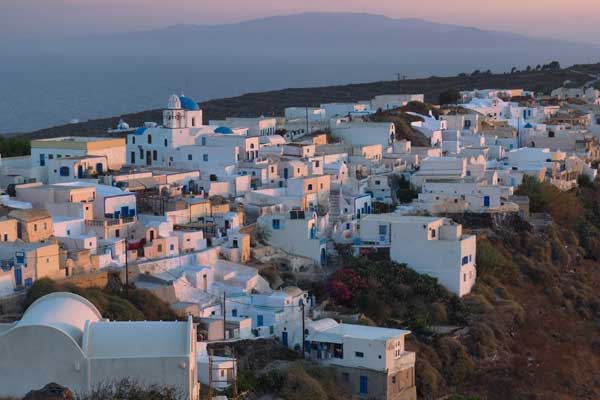 The tiny island of Thirassia across from Santorini was once part of the famous island itself, breaking off after the volcanic explosion that created the caldera around 1500 B.C. Despite its proximity to Santorini and the fact it shares a similar view of the partially submerged volcano, Thirassia is almost the opposite of its high-profile neighbor in terms of character.
With approximately 300 full-time residents and about four square miles of landmass, the island is decidedly non-touristy. Instead, it features hot springs, a monastery, a handful of churches, picturesque houses, and raw, beautiful beaches. Because of its secluded nature and privacy, this is a favorite among the jet set and has hosted celebrities including Brad Pitt, Angelina Jolie, and Vladimir Putin. You can reach Thirassia by boat from Santorini.
2. Amorgos (Cyclades): The island with the monastery hanging off a cliff.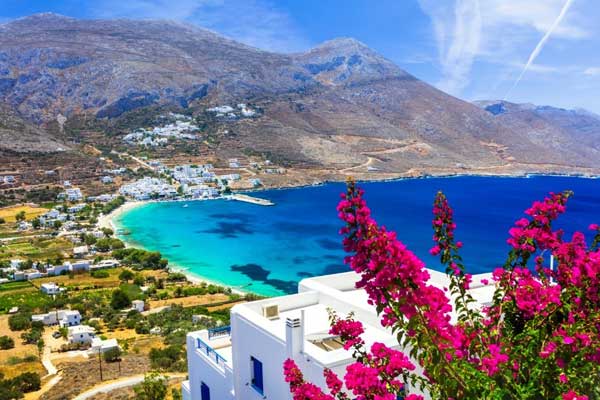 The most eastern island in the Cyclades cluster, Amorgos is famous for the Monastery of Hozoviotissa, a structure that literally hangs on a cliff 985 feet above the sea. Built in 1017 A.D., the monastery includes eight levels and is run by monks who may offer you raki (a local Greek liquor) and loukoumi (the Greek equivalent of Turkish delight).
Approximately 31 miles in length, Amorgos is a long island with two ports: Aegiali in the northeast and Katapola, the centrally located main island port a short drive south of Chora, the island capital. Hiking is a popular activity on Amorgos, and with seven major marked trails of various levels of difficulty, you'll have many options. The island is known for its raw beauty and authenticity, making it a great stop for anyone who wants a true Greek experience.
3. Lemnos (North Aegean): The biggest Greek island no one has heard of…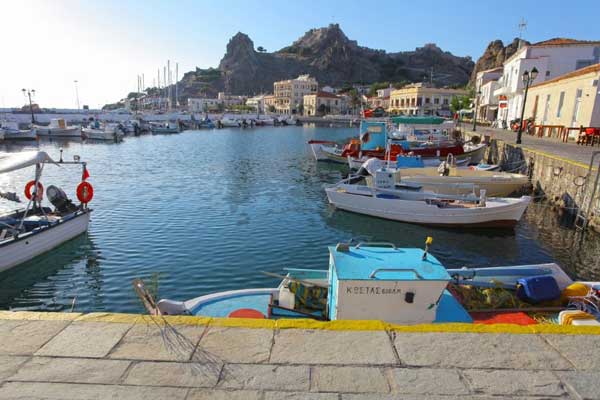 Located north of the island of Lesvos, Lemnos is the eighth largest Greek island which comes as a surprise since its 184-square-mile landmass has stayed mainly off the tourism radar. In ancient Greek mythology, Lemnos was home to Hephaestus, the god of blacksmiths and metalworking. The capital of the island is Myrina and features a Byzantine castle rising above the town center. If history is what you seek, the island offers Poliochni, an ancient settlement dating back to the third century B.C. that is believed to be the oldest settlement in the Aegean islands.
For those looking for adventure, Lemnos has become a watersport haven and home to the Surf Club Keros, providing equipment rentals and lessons for surfing, windsurfing, kiteboarding, and more. The surf club even offers luxury safari tent accommodations. You probably want to visit Lemnos soon since this big island won't stay a secret forever…
4. Samothrace (North Aegean): The island of winged victory.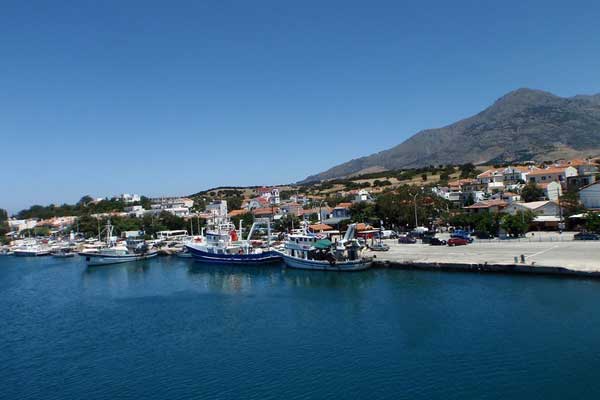 People who regularly holiday in Samothrace (also spelled Samothraki) speak about it in an almost devotional tone, and this island to the north of Lemnos is known for its high mountain peaks, stunning waterfalls, gorgeous raw beaches, rugged landscape, and bohemian vibe.
With a landmass of 69 square miles, it has an impressive landscape, including Mount Soas (also known as Fengari) with a peak that reaches 5,285 feet above the sea. The island is known for excellent hiking opportunities and is ideal for nature lovers. A trek through the Fonias Gorge, one of the more popular trails, leads you to the Fonias waterfall, one of the many beautiful waterfalls you'll find on the island.
For those interested in culture, Samothrace is the birthplace of the Winged Victory of Samothrace, an eight-foot marble sculpture dating from 190 B.C. that was discovered on the island in 1863. The headless, winged marble statue of the Greek goddess Nike has been called the "greatest masterpiece of Hellenistic sculpture," but unfortunately, you won't see it on the island as it is housed in the Louvre in Paris. Instead, you can visit the Sanctuary of the Great Gods, a spellbinding set of ruins reminiscent of the temples in Delphi. These ruins are the remains of a mystery school that attracted followers from ancient Greece and Rome for thousands of years. If you love raw, wild nature and ancient sanctuaries, visit Samothrace.
5. Fourni (North Aegean): The island of the fishermen.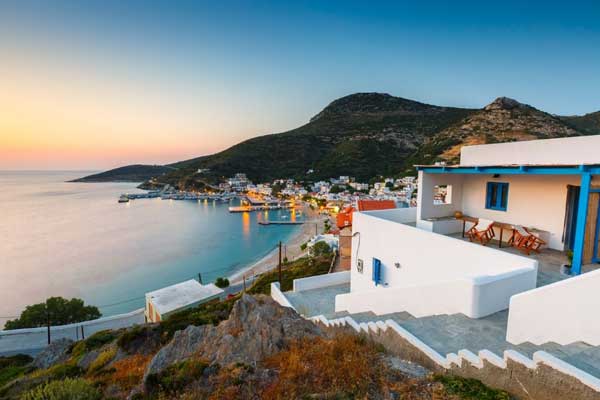 Located between Samos and Ikaria in the North Aegean Sea lies the tiny island of Fourni. The local saying is that if Ikaria has become too fast-paced for you, go to Fourni to relax. With an extremely slow pace and a population of less than 1,500 full-time residents, sightseeing is not the focus of this island. Instead, you can unwind on one of its unspoilt beaches or enjoy an authentic taverna meal in the main town of Fourni. The island is known for its fishermen and offers a distinct throwback feel. There are no big hotels on Fourni, but you can choose from a handful of guesthouses, studios, and pensions. You'll find abundant nature, the remnants of an impressive fortress above the town with sweeping views, as well as signature windmills. If seclusion, a slow pace, and nature are what you seek, Fourni is a nice option.
6. Patmos (Dodecanese): The birthplace of the apocalypse.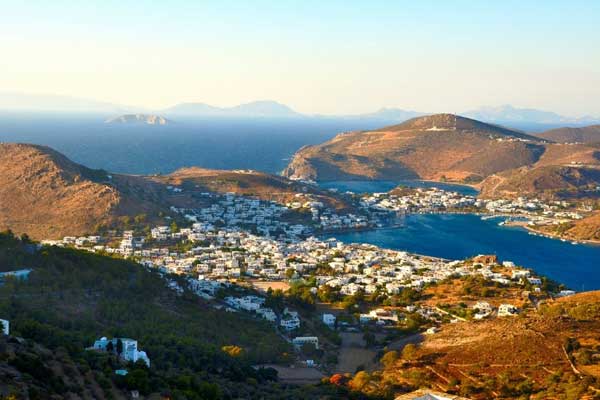 When John the Apostle was exiled to Patmos in the late first century, he didn't know he would receive visions that would eventually become the Book of Revelations. But that's what happened, and while the island of Patmos has a lot to offer, the Monastery of Saint John and the Cave of the Apocalypse are the island's most famous attractions. Both are UNESCO World Heritage Sites and attract tourists worldwide to make a pilgrimage to this sacred spot.
In addition to the Cave of the Apocalypse, the island offers a fortress above the main port town of Skala and a lively capital town, Chora. Located to the south of Fourni, Patmos is a relatively small island with an area of 13 square miles. While the island does have beautiful beaches, the waters can be cold, and the beachsides are generally hard pebbles rather than soft sand. On the northern coast of the island, the famous beach of Lambi is worth a visit. "Lambi" means bright in Greek, and the seaside got its name from the glint of the sun reflected off the colorful pebbles that make up the shore.
Sometimes called "the island of revelations," Patmos has a unique and piercing energy that is hard to define but also difficult to ignore. Many locals talk about how visitors either love or hate Patmos. Come to the island and decide for yourself.
7. Symi (Dodecanese): The island with the most colorful port in Greece.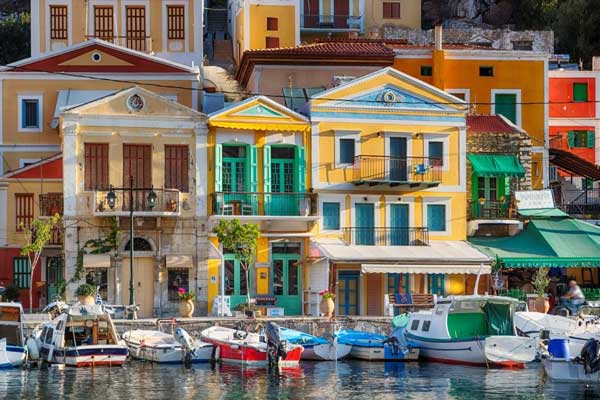 Near the coast of Turkey and northwest of its famous neighbor Rhodes, Symi (also spelled Simi) offers its visitors a deviation from the white and blue buildings you've come to expect in Greece. You'll find Gialos, the island's port town, dotted with soft blue, yellow, red, and orange buildings and mansions, making for a colorful stroll.
After your port stroll, you can climb the 500 steps of Kali Strata, taking you to the main square of the island's chora, or capital town. Here you'll have sweeping views of the Aegean Sea. Many of the island's best beaches aren't accessible by car so consider hiring a taxi boat to take you beach hopping. With a landmass of about 25 square miles, a boat is an efficient way to make the most of your time. Some popular beaches include Agia Marina, St. Nicholas, St. George, Nanou, and Marathounda.
In years past, Symi was famous for the Symi Festival, a fusion festival of music, film, theatre, and dance that came together spanning the summer months of July to September. We look forward to the eventual return of this festival in 2022!
8. Gavdos (off the coast of Crete): The southernmost point in Europe.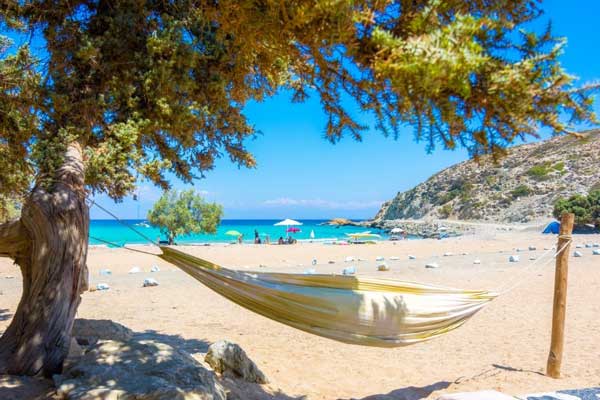 To the south of Crete lies Gavdos, a tiny island with a big distinction as it marks the southernmost spot in Europe. Look for the large concrete chair standing over eight feet tall on the island's Cape Tripiti commemorating this claim to fame.
The island has a hippie, alternative spirit, and while there are hotels and rooms for rent, you'll find lots of people free camping on the beaches. Most people come to enjoy the wild natural beauty and to get away from civilization. The island is remote and isolated, which is why people love it, but be warned: ferries sometimes get canceled due to weather concerns, and you may end up staying in Gavdos longer than you planned. This may be why Gavods has been identified as a possible site where Calypso held Odysseus prisoner in Homer's poem, The Odyssey.
9. Othoni (Ionian islands): The westernmost point in Greece.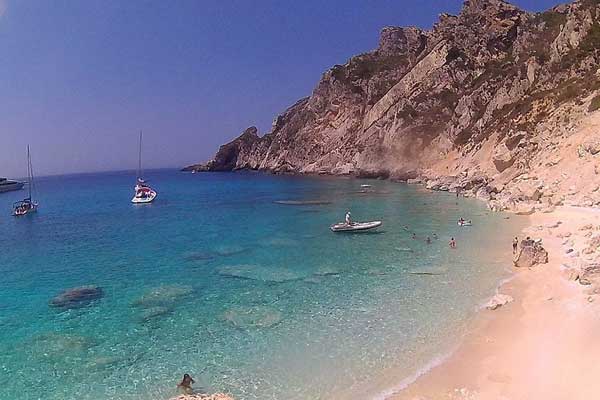 Another location that has been identified as a possible site where Calypso held Odysseus for seven years during his voyage back to Ithaca is on the other side of Greece, the Cave of Calypso on the island of Othoni. Othoni is the westernmost point in Greece, off the coast of Corfu and only 40 nautical miles from Italy. Tourist attractions include the ruins of a Venetian castle, a lighthouse, and a white cross serving as a monument to the lives lost to the pirate Barbarossa in a massacre in 1537. After you've had your fill of Orthoni, go next door to Ericoussa and Mathrako, the other two inhabited islands that make up the Diapontia islands, an island group some say is Greece's best-kept secret.
10. Iraklia (Cyclades): The largest island of the Lesser Cyclades.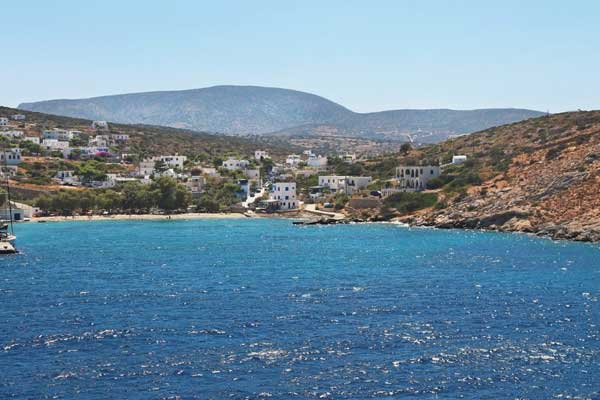 Situated between Naxos and Ios, this charming island offers you a break from the masses and if you've had your fill of the crowded beaches and wild nightlife, come rest in Iraklia. With under 150 full-time residents and a landmass of about seven square miles, Iriklia is the biggest island in the Lesser Cyclades, an island grouping of 32 islands and rocks in the Aegean Sea. Like all of the Lesser Cyclades, this island has mainly stayed off the tourist radar, giving it peaceful, secluded beaches and a traditional, unspoiled vibe.
The Cave of Saint John is one of the island's main attractions due to its stalactites and natural rock formations. Located in the southern part of the island, the cave has many rooms to explore, and you can even hire a guide who combines a hike through the surrounding areas and a tour of the cave. Most of the beaches on Iraklia are walkable, however secluded and unorganized (bring your own chair, umbrella, and refreshments), so if privacy and rejuvenation are what you seek, you'll have many options. Livadi, Alimia, Karvounolakos, Tourkopigado, and Agios Georgios are popular choices.
Summary
Above I've listed ten of the under-the-radar Greek islands, but it was difficult to choose, and I easily could have written about ten more. But while Greece has a lot to offer, when you venture off the beaten track, it is hard to know which obscure islands will be amazing and which won't. When I ask my Greek friends to tell me about lesser-known islands I should visit, I always look for a sparkle in their eyes. When they light up telling me about a place I haven't heard of, I know I'm onto something. The islands on this list have all passed this sparkle test so I hope you find something you love in these ten off-the-beaten-track islands.
Get Your Free Report on Europe Here:
Learn more about countries in Europe and other countries from around the world in our daily postcard e-letter.
Simply enter your email address below and we'll also send you a FREE report - All the Charm and Romance of Europe…at a Price You Can Afford.
Related Articles
Four Greek Islands You Can Live On All Year-Round
Traditions and Culture in Greece
Upcoming Conferences
The Only 2023 Fast Track Costa Rica Conference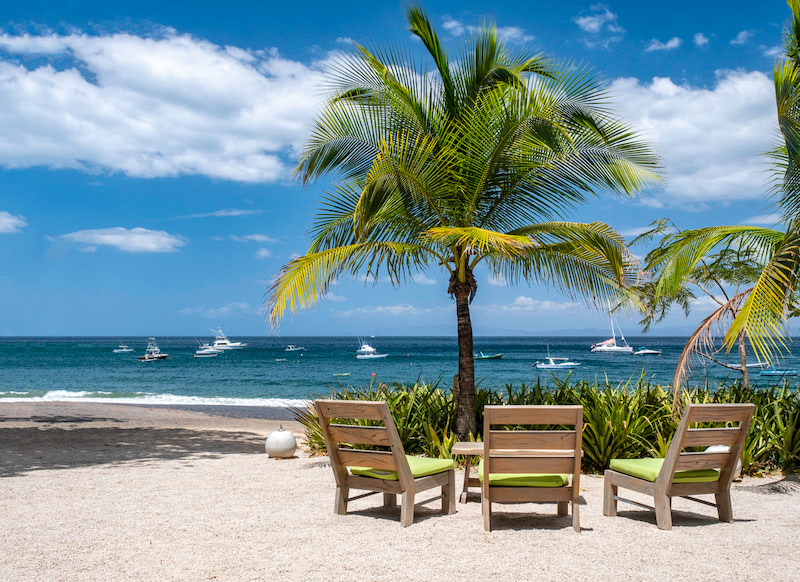 If your dream retirement involves stunning beaches… lush green mountains… a perfect year-round climate… first-rate healthcare… incredible value for money (a couple can live well on $2,109 a month—including rent!)...
Join our Costa Rica experts and expats in June and discover true Pura Vida.
REGISTER NOW, SEATS LIMITED: EARLY BIRD DISCOUNT HERE
---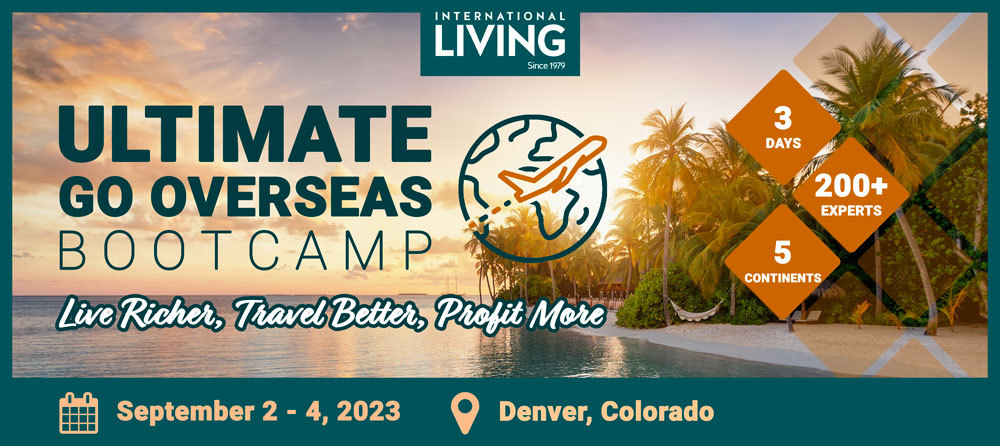 Most Popular Products
Popular Articles You May Also Like