I moved to Nicaragua 10 years ago and live in an adorable two-bedroom, two-bathroom home on half an acre with a beautiful ocean view. That would never have happened in the U.S. I also retired 11 years early. Back home I'd be working until the day I died.
There are five areas in Nicaragua where the infrastructure and expat communities can offer you a different life than the one you are used to in the U.S.
San Juan del Sur (where I live) is often called "the party town on the beach," but it has also been finding its way as an art town. Fledgling art organizations crop up and work together and separately to provide a new art scene for this tiny three-square-block city.
The prices are higher here than other parts of Nicaragua—like anywhere else in the world with a stunning beach—but still not bad. For budget-minded people, expect to pay $400 a month and up for a furnished one-bedroom apartment. If you are interested in buying, three brand-new condo complexes offer you modern living, some with ocean views and all between $145,000 and $200,000. There are also townhouses and smaller condos available for around $110,000.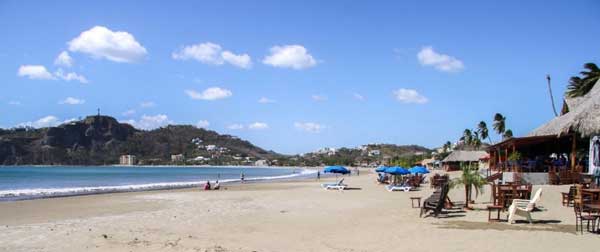 For big-city living, you might consider Managua. Like most big cities (population here is about 2.6 million), it has its attractions and detractions. Here you will find the best hospitals and clinics, supermarkets like back home, upscale home decoration and clothing stores, theater, major concerts, nightclubs, and more.
Of course, you will also get more noise, car pollution, traffic, and rushing around, just like in any other city. Rents in good family neighborhoods go for between $400 and $700 a month for a two- or three-bedroom home. Purchase prices start at $100,000 and can go up basically as high as you want.
Go to Matagalpa if you want a breath of fresh air. Situated on the side of a lush green mountain, this city has a temperate climate and is a nature lover's paradise. A real middle-class city, Matagalpa has disability ramps on all streets, bans smoking in many places, has many alternative medicine pharmacies, and also has a lower cost of living than the other cities in Nicaragua. Rents can be as low as $250 a month for a one-bedroom, furnished apartment and you can still find detached family homes in the city center for less than $100,000 and up to $300,000 for something that would cost substantially more in the States.
Granada is the most popular expat location in Nicaragua. This beautifully refurbished colonial town delights the eyes with its colorful buildings, interesting markets with items and produce you've never seen before, old ornate churches that hint at the past opulence of the city, and more. Take a boat ride to the 365 isletas for a relaxing day or have dinner on famous La Calzada street and enjoy unplanned evening entertainment right in the streets. Art schools, theater, and many celebrations make this city exciting.
You can buy an old colonial home that needs restoring for under $200,000. These are magnificent properties designed with many rooms that branch off a central courtyard—where you can build your pool and surround it with lush gardens.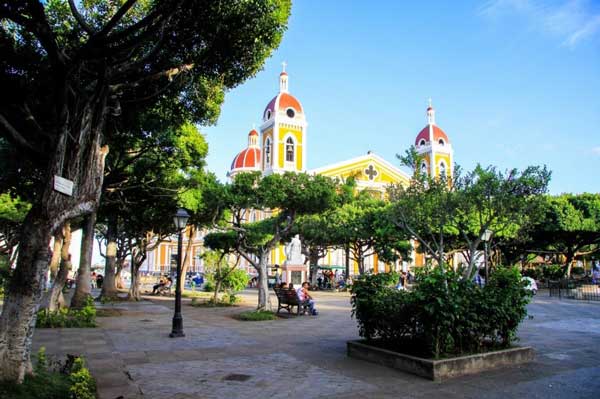 León has always been Granada's rival, with both cities previously vying for the title of "capital of the country" until Managua was selected instead. León and Granada are still rivals, but now for tourists instead of politics. León is the University town of Nicaragua, where thousands of young people arrive each year to further their studies. With students, come coffee houses, healthy food eateries and fascinating intellectual discussions. You can find a furnished apartment for $350 a month here and a colonial house to refurbish for under $150,000.
The cost of living in all of these cities is relatively the same. A couple can live in Nicaragua for about $1,500 a month, which includes everything. A single person (and more and more are coming) can expect to pay less. Of course, if you want your comfort foods from home, your budget will go up, as it will if you buy a car to maintain. Everything is relative and it's up to you to choose your method of working, playing, and controlling your finances, but you can live here very economically.
Get Your Free Nicaragua Report Here:
Learn more about Nicaragua and other countries in our daily postcard e-letter. Simply enter your email address below and we'll send you a FREE REPORT – Start a New Life on the Beach in Nicaragua.
This special guide covers real estate, retirement and more in Nicaragua and is yours free when you sign up for our IL postcards below.
Get Your Free Report Here