Argentina Offers Good Healthcare in Buenos Aires and Other Cities
By Kevin Casey
If you're considering relocating to Argentina any time in the near future, one of the most important questions you'll have is: what can I expect from the health system there? How does it stack up against U.S. health services in terms of quality, accessibility, and cost?
In a nutshell, the quality is normally excellent, accessibility depends on where you choose to live, and costs are much lower than what you're used to paying in North America.
Argentina's health system is divided into three sectors: public, private, and social security. The country's most common type of health insurance is financed through regular fixed social security contributions from employees and employers and is managed by trade unions, monitored by the government, and outsourced to private providers. These plans guarantee a minimum level of essential medical coverage and don't allow providers to exclude people with pre-existing medical conditions. However, social security health plans apply more to Argentinian workers than the typical expat.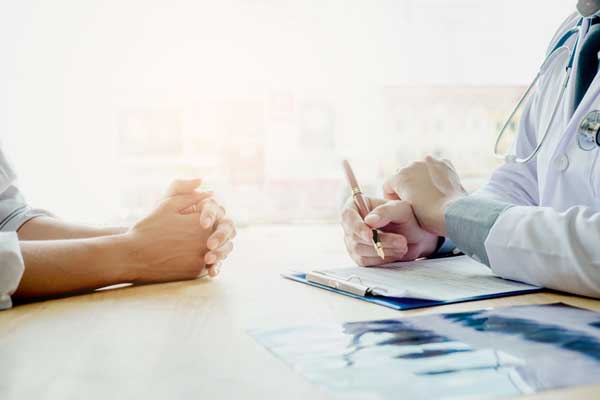 Fortunately, foreigners in Argentina can access both the public and private healthcare systems quite easily. Most expats gravitate toward private health services because they match up more closely with the level of care they're used to in the U.S. Waiting times for treatment are reduced, there's less paperwork to fill out and you have a much better chance of being seen by an English-speaking doctor in the private system.
Public Health in Argentina
Around half of Argentina's residents make use of its public health services, which provide free hospital, medical, dental, and palliative care as well as free rehab, medical transport, and prosthetics. The only pay contributions required are for everyday prescriptions and chronic conditions. Access to this universal care—regardless of your residency status—is all great news if you're not in a hurry. The downside is that even though the quality of care can be good, waiting lists for public healthcare can be frustratingly long, which is why so many Argentinians—and the majority of expats—seek their healthcare from other sectors.
Private Health Services in Argentina
Argentina's private health services are considered to be some of the best in South America. In major cities such as Buenos Aires, La Plata, Rosario, Mendoza, Cordoba, and Salta, you can expect an excellent level of professional care and facilities at a reasonable price. In smaller towns and rural areas, however, the standard can vary widely.
Foreigners are able to sign up for private health cover in Argentina with costs as low as $40 to $50 per month for basic plans. You don't need a particular visa or residency status—you just show some form of ID, pick the plan that suits your needs and pay the monthly fee.
Obviously, the level of care you end up with will depend on your age, medical history, budget, and individual needs. Be aware that not all private health policies in Argentina cover you for the entire country—some can be quite localized. When it comes to deciding on any health insurance plan, read all the fine print so you know exactly what you're covered for and what limitations and exclusions come with the policy.
Expats tend to be pleasantly surprised at the extent and value of private health services available here, even on a fairly basic private plan. Mental health isn't a taboo subject in Argentina, so in addition to all the other services offered (dental care, nutritionists, hospital stays, surgeries, therapists, extensive prenatal care, etc.), you also have access to professional psychologists.
Medicus, Galeno, Omint, and OSDE are a just a few of the Argentinian health insurers used to dealing with foreigners.
Many Argentinian doctors and specialists are overseas-trained and you won't find it hard to locate an English-speaking physician. There are more than 5,000 hospitals in Argentina and about 70% are private. Some of the more popular hospitals for foreigners in Buenos Aires include the British Hospital, the Italian Hospital, and Hospital Aleman. The city's Swiss Medical Centers also offer a high standard of care—and are priced accordingly.
If you find yourself faced with a medical emergency in Argentina, dial 107 (it's free) from any phone; hopefully you'll have someone on hand to help with the language barrier. There's also a general emergency number specifically for tourists: 0800 999 5000. In cases where urgent medical attention is needed, you're better off heading straight to the nearest hospital emergency room rather than a clinic.
Another option for foreign residents is to choose international health insurance. Several global companies (Aetna International, Allianz Care, Bupa Global, Cigna Global, and a host of others) now offer expat insurance, which can apply not only to a long-term stay in Argentina but to additional travels as well. Before committing to any kind of international health cover, always check how it compares with what's available in Argentina and if any restrictions might apply for its use within that country.
When weighing up any health insurance plan for Argentina, ask plenty of questions. Does it cover you if you return home for a short spell? How are pre-existing conditions handled? Is your family covered under the same policy? Do the premiums automatically rise or stay the same after a year? Does it include repatriation services if you need to be sent back to the U.S.  for treatment? What specific dental procedures are included? There's no such thing as knowing too much about your health cover.
Signing up with a private health insurance provider is by no means obligatory in Argentina; it's also possible to pay your health premiums directly to the private clinic of your choice. Just show your passport, pay the required fee and you're good to go. In that case, of course, your medical cover will be limited to the specific health services provided by that single facility.
Healthcare You Can Afford
Typically, everyday living expenses in Argentina work out at around 60% less than what you'd pay in the U.S. With healthcare, this affordability difference is even more dramatic. A standard appointment with a GP, specialist, or dentist in Argentina can cost as little as $20 and expats soon discover that most dental treatments end up costing about a quarter of U.S. prices.
After you've had an x-ray, electrocardiogram, or blood work done in Argentina, the doctor will normally hand the results over to you to take home immediately. You'll also find that many medications that you'd need a prescription for in the U.S. are available over the counter here. Pain medications, antihistamines, and antibiotics can often be purchased as easily as antacids, aspirin, and nose spray.
Healthcare in Argentina is not only incredibly affordable by North American standards – it also makes use of lots of medical equipment shipped from the U.S., one of its top import trading partners. And expats are often surprised at how many of the Argentinian doctors they visit have completed some of their medical training in U.S. or Canadian cities.
The medical tourism industry is growing rapidly in Argentina—and for good reason. Low costs combined with skilled, certified surgeons, and professional post-op care make Argentina an increasingly popular choice for foreigners looking to have a joint replacement, facelift, liposuction, or other surgery done at a fraction of the U.S. cost. You can normally count on fees for common cosmetic procedures to be at least 70% cheaper than North American prices.
If you think you might need more than the standard 90-day tourist visa period to have specific medical treatment performed, you can apply for a one-year medical visa for Argentina. This is especially useful if you anticipate a lengthy recovery time or are reluctant to travel too soon after major surgery.
Stay Healthy in Argentina
Overall, Argentina is a fairly health-conscious country and most of the time, you won't have to worry about much more than the standard health issues faced by most travellers: colds, flu, occasional stomach upsets, etc. Prevention is better than cure, so always wash your hands after using public transport, including taxis.