Retiring in Argentina Comes With a Lot of Positives
By Kevin Casey
It's no longer a secret: Argentina is one of the most welcoming retirement destinations you'll find… anywhere. Boasting stunning natural landscapes, a surprisingly European feel, and a cost of living that can be up to 75% lower than the U.S., it offers retirement-friendly visa options and is one of the least restrictive countries for foreigners to buy property.
As the planet's eighth-largest nation, Argentina has something for everyone: bustling cities alive with cosmopolitan swagger, verdant jungles, snow-capped mountains, sun-drenched wine country, chic beach resorts, and mouth-watering regional cuisines. And best of all, your dollar will go much further here than in the States… and you won't have to sacrifice comfort, liveability, or access to all the essential ingredients you need to start an amazing new life.
Where else on the planet can you find a forested lake district reminiscent of Switzerland, one of the most spectacular jungle waterfalls in the world, endless stretches of Atlantic beach, superb fishing, kayaking and hiking in beautiful Patagonia… and accommodation rental prices up to three times cheaper than what you're used to paying at home?
Argentina's hardy gauchos—the cowboys of the Pampas—still break horses, put cattle through their paces and sip mate (a traditional herbal tea, pronounced 'mottay') beneath the shade of carob trees. Afternoon siestas and Sunday asados (barbecues) are an integral part of the laidback lifestyle here and the tango is as popular now as it was in the 1880s, when this sensuous dance originated in the country's north.
But right alongside Argentina's rich history and honoured traditions is a clear vision for a bright future: Argentina boasts solid infrastructure, ultra-modern technology, and a quality healthcare system. According to the Global Peace Index, Argentina is also one of the three safest countries in South America—a place of incredible natural beauty where the friendly locals are keen to show off the hospitality and charms of their diverse homeland.
For those who might be worried about culture shock in moving to Latin America, retirement in Argentina offers a less daunting prospect—in many ways, it exudes an almost European vibe. Its capital, Buenos Aires, is often nicknamed 'The Paris of South America'… with inviting sidewalk cafes, a world-class fashion scene, striking architecture, a unique cultural identity, and sprawling green parks. Although Spanish is the official language, you'll find a healthy percentage of the population—especially the younger generation—speak a little English and are keen to learn more. The country is full of affordable language schools where you can brush up on your own Spanish too.
Affordable living in Argentina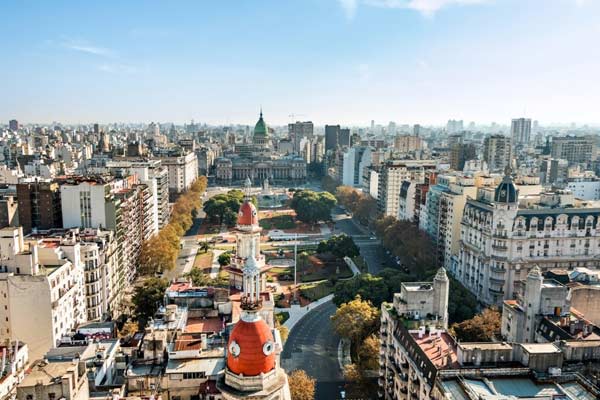 Argentina isn't South America's cheapest country but it's still extremely affordable. Depending on the area you choose to live in, prices for everyday expenses can be pleasantly low.
Obviously, living in one of the trendier Buenos Aires suburbs (like Palermo, Recoleta, or San Telmo) or in an alpine chalet in the Andes town of Bariloche is going to cost you more than settling in a smaller regional centre… but here there's a lifestyle, a budget, and a perfect location for all tastes.
One thing to remember about accessing money in Argentina is that daily ATM withdrawal limits can be as low as $100 per transaction, with a three-transactions-per-day limit at some machines and a $10-per-transaction ATM fee. Many expats get around this by bringing a good supply of U.S. dollars (cash) into the country and exchanging that for pesos as needed. A safer option is to use a money transfer service (such as TransferWise or Xoom) which allows you to wire cash to an Argentina bank account with low fees. Credit cards are also widely accepted in most parts of the country.
Average monthly expenditure in Argentina comes down to your location and lifestyle but it's possible to live quite comfortably as a single person on $1,200 to $1,500 per month here, or $2,000 to $2,500 a month for a couple. And this is living comfortably—many long-term expats spend less. Conversely, a couple adopting a luxurious lifestyle in an up-scale area could easily go through $4,000 a month.
Some retirees supplement their pension incomes with English-teaching work or by running online businesses. Your financial health as a retiree in Argentina will largely depend on whether your income is in pesos or U.S. dollars, and whether you adopt an 'Argentinian lifestyle' that prioritizes family, community, and social activities over the accumulation of 'more stuff'.
Where should you live in Argentina?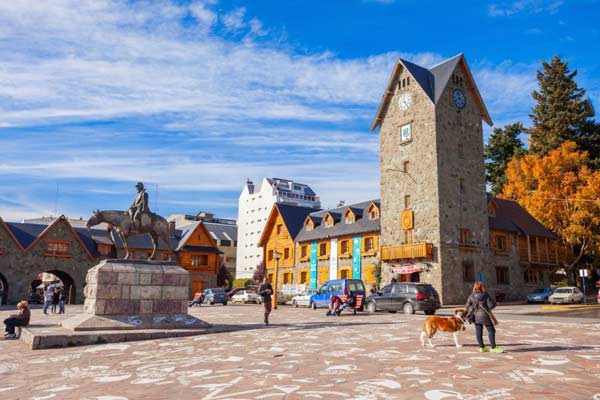 Anyone who has spent any length of time in Argentina has their own favorite region or city. Here are just a handful of Argentina's most intriguing places for adventurous expats:
Mar del Plata
Argentina's most popular beach destination is a hive of tourist activity in the summer but slows down considerably in the off-season. Enjoy a meal of fresh seafood from a cliff-top restaurant overlooking the Atlantic, spend the day at the beach, go deep-sea fishing, or take in a tango show at Teatro Colon.
El Calafate
If you're the outdoor type, this Patagonian town is the perfect gateway to some of the most mesmerizing scenery in Santa Cruz Province, including the Perito Moreno Glacier.
Puerto Iguazu
Prefer a subtropical climate? Check out this small town just a stone's throw from one of the world's most spectacular natural wonders: the mighty Iguazu Falls, straddling the Brazilian border. If Puerto Iguazu is too small for you, the riverside city of Posadas to the west offers an attractive urban alternative with the same balmy weather.
Bariloche
Looking more like a Swiss mountain village than an Argentinian town, Bariloche offers snow-capped peaks, transparent blue lakes, some of the world's finest ski slopes, trout fishing, and plenty of other outdoor activities to keep you busy—all in one of most breathtaking locations in the country.
Mendoza
Mendoza is one of the most vibrant regional cities in Argentina, renowned for its award-winning wines and scenic location at the foot of the Andes. It's a supremely liveable city with everything you'll need including inspiring views, horseback riding, hiking, mountain biking, rafting, and an excellent restaurant scene.
Buenos Aires
Some retirees never seem to make it past Argentina's capital… falling instantly for the pulsating energy, quaint old neighborhoods, towering colonial buildings, gastronomic delights, bustling outdoor markets, and all-hours nightlife. Buenos Aires is arguably the most 'European' of all the South American capitals, combining the old-world charm of cobblestoned streets and tiny, café-lined squares with a thriving modern culture and top-notch amenities.
Salta
When it comes to sheer friendliness, Salta has a well-earned reputation for relaxed hospitality. Located in Argentina's scenic north-west, it's not too big, not too small and equipped with all you need for a pleasant retirement. From Salta, you can quickly reach the Andes mountains, deserts and even rainforest—and you'll find the living here considerably cheaper than Buenos Aires.
Life in Argentina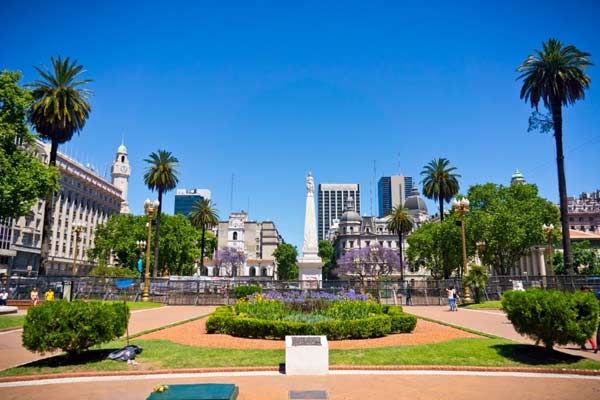 Retiring in Argentina comes with a lot of positives. The healthcare system is extensive and affordable; there's a good range of quality pharmacies and trained specialists throughout the country. Public hospital care is excellent, though some expats opt for private health cover so they can access private hospitals and reduce waiting times.
Reliable Internet, good shopping, decent transport, recreational and social opportunities, and a strong sense of community are the norm in Argentina. Here, you can live well on a fraction of the income you need in the U.S.—and enjoy a more relaxed lifestyle to boot.
Visas and residency requirements can be a major issue in many of the world's premier retirement destinations but Argentina has made an effort to simplify things for foreigners. U.S. citizens can stay for up to 90 days without a visa—and it's easy to take a quick day trip across the Uruguayan border and then re-enter Argentina for another 90-day period. This isn't a long-term residency solution, of course, but it can be handy during an initial 'reconnaissance mission' to explore Argentina's potential for future retirement.
Argentina offers a number of visa options aside from the standard 90-day tourist stamp. Depending on your plans and circumstances, you might consider their Visa of Temporary Residence, Student Visa, Work Visa, Financier (a.k.a. Rentista) Visa, and Pensioner Visa (the last two are the most useful to retirees). If your ultimate goal is permanent residency, you must first be a temporary resident for at least two years.
Because Argentina places so few restrictions on the ability of foreigners to own property, you may decide it's more sensible to buy instead of rent when you've reached the stage of serious accommodation-hunting. Either way, you'll be paying a lot less than you're used to for a comfortable home in one of the most appealing nations on earth.
Featured Image Copyright:©iStock.com/diegograndi