What is it like to Live in Ireland?
Everywhere in Ireland, history comes at you in torrents. The Celtic age of wonder, mystery, and heroic deeds never seems too far away. If living in Ireland appeals, now might be the time to start poking around. With the current strength of the U.S. dollar, and real estate prices back at realistic levels, you'll find plenty of homes on sale to tempt you.
Where should I Live in Ireland

If you live in Ireland, you won't have to make a hard choice between seascapes and mountains, between tranquil lake lands or verdant river valleys. Ireland has them all.
In most towns and villages, you're never too far from the ocean…from golden beaches swept clean by rolling Atlantic waves…the views of mysterious smaller islands shimmering offshore…and quaint harbor towns with their hand-painted shop fronts and color-washed cottages.
It's not that big an island. At a little over 27,000 square miles, it's a little bit bigger than West Virginia. It lies in the Atlantic Ocean, at the extreme edge of north western Europe. A highland fringe of hills and mountains hems an interior of fertile rolling plains, lakes and river valleys.
The Western is especially inviting, with sandy coves tucked away between cliffs and rocky headlands. Hills march in an almost continuous chain from Donegal to West Cork with the highest pinnacles clustered in the southwest. County Kerry's dramatic landscapes include the Macgillycuddy Reeks, with the central peak being Carrauntouhill, at 3,405 feet, Ireland's highest mountain.
People in Ireland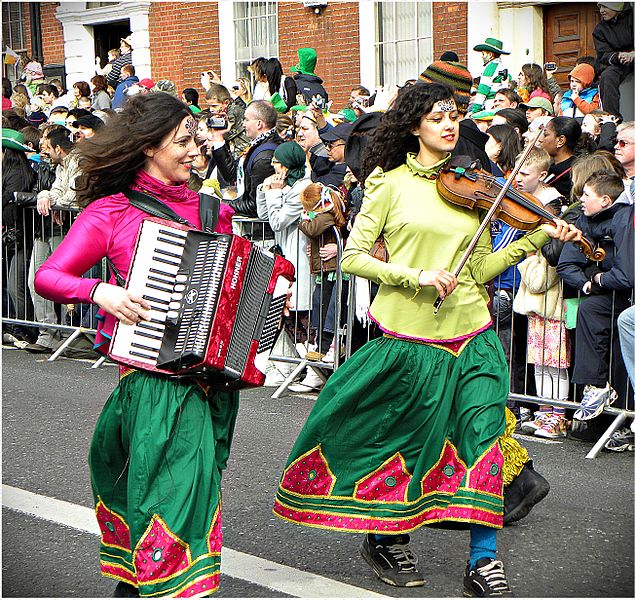 At the last census in 2011, the population stood at 4,581,269. Of that total, there were 544,400 non-Irish nationals of 196 different nationalities living in Ireland. Polish people make up the largest group, with 122,585, while the second most common grouping, those from the neighbouring UK totalled 112,000. Dublin had a total population of 1,270,603. The country still has a sizeable rural population with 38% of the people living in communities of less than 1,500.
Of the native Irish, someone once said that they are really a Mediterranean people who got stranded much farther North than they should have been. It's true that most people are extremely convivial, with an unflagging appetite for music and chat.
There aren't really any distinct regional variations in lifestyle or attitudes. There is however a slight urban/rural divide. Many people in rural areas tend to be far more conservative on so-called moral issues.
Whether you choose an urban or rural area to live in, you'll find a much less urgent attitude to time-keeping than you may be used to. It has improved a lot over the past decade or so, but you'll still find tradesmen promising to come on a certain day and then not turning up until a few days later.
Despite the excesses of the boom years, people still matter in Ireland. Provincial Ireland's strong sense of community means that it's not unusual for hundreds, and sometimes thousands of people, taking time away from work or their business to attend a graveyard ceremony.
Culture in Ireland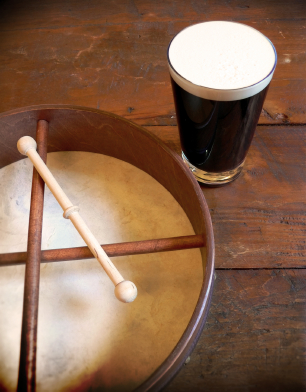 Without a doubt, the pub plays a major part in Ireland's social life. It's a place to gather over a pint, trade gossip, listen to music, meet up with their local politician and tell tales into the wee hours of the morning. There's more to Irish culture than the pubs though, literary legends and unique musical and dancing heritage make Ireland a vibrant European cultural hotspot. The music, the creativity, and the arts here are a magnet for expats from all over the world.
Sport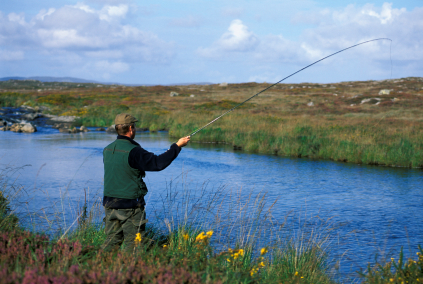 As you travel across the country, you will almost certainly pass a field or small stadium staging Gaelic Football or Hurling. Almost exclusive to Ireland, Gaelic games have huge followings. Teams from all 32 counties, North and South of the border, annually compete in the All-Ireland championships: supporters flutter their county flags from windows, gateposts and anywhere else they can proclaim their allegiance.
Almost all forms of sport are popular in Ireland. With more horses per capita than any other place in Europe, Ireland could be considered as an Equine isle. Many star European racehorses are at stud here. You'll also find pony trekking facilities and riding stables in every part of the country. Even if you don't ride, a great day out can be had at any one of Ireland's racecourses.
Leaving aside skiing, most sporting events are represented. There are even small leagues and tournaments for American football and baseball. (Living in Ireland won't entail missing out on live U.S. sports events, they are broadcast live by some cable and satellite TV companies.)