When Scott Hed's mom passed away unexpectedly in January 2013, he and wife Nicki realized how easily dreams for the future can be destroyed by fate. Her untimely death became the driving force behind their move to northern Nicaragua.
"She had waited for Scott's dad to retire so they could start the second half of their lives," says Nicki, "doing the things they had always wanted to do but couldn't because a full-time job stood in the way. Scott's father retired at the end of October and she passed away the following January.
"We didn't want this to be us. It was then that we realized tomorrow is not promised, so it is up to us to make the most out of every second of every day. And so, we made it happen."
For as long as Nicki had been in Scott's life, a quote had been written on a sticky on the refrigerator in his parents' kitchen:
"Twenty years from now you will be more disappointed by the things that you didn't do than by the ones you did do. So, throw off the bowlines. Sail away from the safe harbor. Catch the trade winds in your sails. Explore. Dream. Discover."
"It spoke to us," says Nicki. They decided to go explore Granada in the north of Nicaragua.
"Granada is beautiful and so is the surrounding area. Nicaraguans embrace life. They live it fully every day—sometimes loudly and nearly always enthusiastically," says Nicki. It was near that colonial city that they decided to build their dream home, on a one-acre lot beside Lake Nicaragua.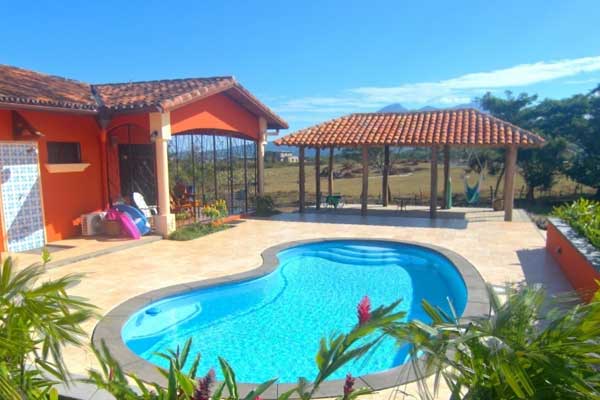 "Our home is situated 2 km west of Granada. It's roughly 1,800 square feet and has two bedrooms, two bathrooms, and a large open space which accommodates the living, dining and kitchen area. We also have a large covered outside terrace."
Including the cost of the lot, home construction, swimming pool, 10,000-gallon cistern to collect rainwater, solar power system, custom hand-crafted furniture, and appliances, their total investment is approximately $165,000. "For that price, we have much, much more than we could have got in the U.S."
Sunrise and sunset are their favorite times of the day. "We walk the dogs before the sun comes up— because that's the coolest time of day for them. Then we enjoy a cup of coffee on our terrace, listening to the birds singing, and watching the sun rise over Lake Nicaragua.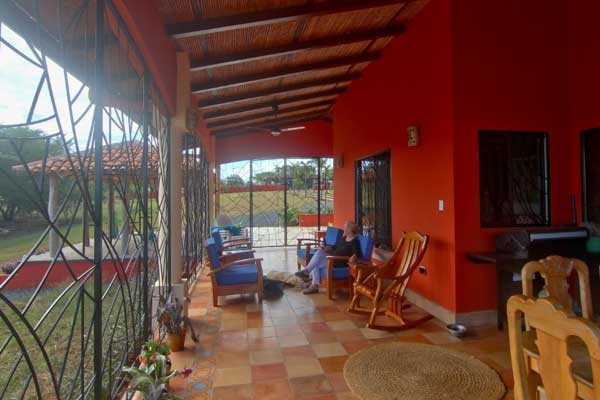 "We love our terrace and spend as much time as possible on it. We designed it knowing we would be using it as an outdoor living space. We have our morning coffee and late afternoon beverages on it, as well as eating most of our meals there. The breezes that come from Lake Nicaragua are plentiful and the views we get of Granada and Volcan Mombacho are incredible.
Related Articles
Everything You Need to Know About Retiring in Nicaragua
Granada, Nicaragua: Retiring, Cost of Living and Lifestyle Information