A lesser-known gem in southern Portugal, Quarteira was one of the first resorts to be established on the Algarve coast. Once a sleepy fishing village, the city is still where savvy locals go to pick up the freshest fish at the Mercado do Peixe. Attached to the fish market is a typical produce market with an abundance of locally grown fruits and vegetables, and outside kiosks showcase clothes and lines waving in the breeze. A weekly gypsy market offers an abundance of flea market finds at bargain prices.
Are you interested in retiring abroad? Yes | Not Sure Yet
The coastline in Quarteira is stunning with crystal-clear, calm water, golden sandy beaches, and year-round sunshine. Umbrellas and sun loungers can be rented for a small fee and make for a much easier option than bringing your own. Extensive boardwalks surround the beachfront, even extending out onto the sand for easier walking.
A flat, tiled promenade runs parallel to the waterfront and offers an array of restaurants, shops, and bars. Green spaces, exercise parks, and playgrounds lead to rows of high-rise condos overlooking the sea.
Quarteira feels like less of a tourist destination and more of a liveable, working-class, Portuguese city. The main town features everything needed to maintain a happy life. Pharmacies, clinics, phone stores, Chinese department stores, supermarkets, hair salons, real estate offices, hardware stores, and tour companies, just to name a few.
A Tour of Quarteira
Retire to Quarteira
Here one could easily live without a car since the town has everything you would need within easy reach. With a population of just over 18,000, expats here will find the perfect mix of Portuguese and foreigners. The Algarve has been a popular destination for retirees from the U.S., Canada, and Europe for many years. Mingle and befriend an eclectic mix of people from around the globe for meetups to share your common interests. Whether you want to join a yoga class, meet to play cards, go hiking, biking, or play a round of golf there are expats living here who share in your interest.
Summertime tourists do flock to the area for July and August just like they do in the rest of the Algarve, but once they leave life returns to normal. While the pace of life is a bit slower off-season, there is no shortage of things to do. Shops, restaurants, and businesses remain open all year since this is a real working city.
Buses, taxis, and Uber can help with transportation to nearby towns for expat mixers, shopping, or doctors' appointments. The resort town of Vilamoura is just a short drive from Quarteira but is also within walking distance and can be reached in less than 30 minutes. Built around six world-class golf courses, Vilamoura is a golfer's paradise. The large marina complex is for the more sophisticated palate with fine dining options, but more affordable eateries can also be found.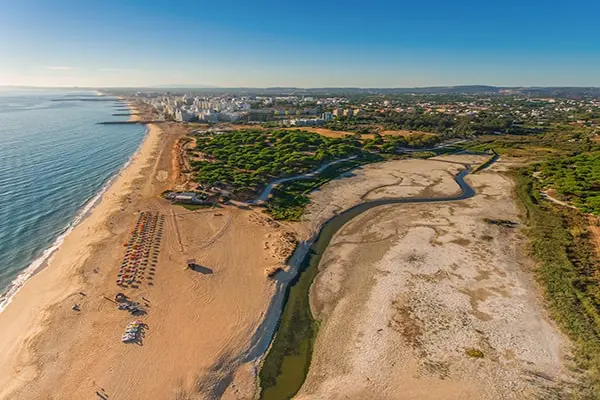 One of the main reasons that many retirees move outside of the U.S. is the outrageous cost of U.S. healthcare. Not only do residents living in Portugal spend far less on healthcare, but healthcare in Portugal is rated #12 in the world by the World Health Organization, compared to U.S. healthcare coming in at #34.
Portugal's healthcare is some of the best in the world and expats here can choose from either public or private options. The nearby city of Faro has HPA Gambelas, a JCI accredited hospital with a bucketload of specialists to cover all your healthcare needs. Vilamoura has several private clinics where an English-speaking doctor can be seen for around $41, even without insurance. One clinic is associated with the HPA group with facilities throughout the Algarve. The other is the International Clinic of Vilamoura that works in conjunction with Loulé private hospital. Both clinics offer specialists in many fields along with dentists.
Quarteira has a modern public health department that residents of Portugal can also use for less than $10. Some doctors in the public healthcare system speak English but wait times can be longer to see specialists or have a procedure done.
Although English is commonly spoken by many Portuguese in the Algarve, knowing a bit of the local language will help make your daily life easier. Also, it's a sign of respect and the locals love to help foreigners practice their Portuguese while they, in turn, practice their English. The government offers FREE Portuguese classes to foreigners held at local high schools to cover all levels. And another perk of learning Portuguese is to be able to apply for a passport and citizenship after residing in the country for five years and passing a language test.
Things to Do in Quarteira
Outdoor living and keeping fit are easy here with walking trails, golf courses, miniature golf, an equestrian center, gyms, water parks, and beaches.
The Algarve has some of the best shopping in the country with Mar Shopping Mall, Ikea, a Designer Outlet Mall, and Leroy Merlin, a home improvement store within a 15-minute drive. Large supermarket chains like Continente, Pingo Doce, InterMarche, Apalonia, Aldi, Lidl, and more can be found here. Just a two-hour drive to Seville, Spain is where some expats head to shop, as they did back in the U.S., at Cosco Warehouse.
Connect with other expats on Facebook groups like: Americans & Friends PT, Expats Living in the Algarve, Americans Living in the Algarve, and Canadians living in Portugal. Meetups are held in Vilamoura, Albufeira, Tavira, Portimão, and other locations throughout the region.
Cost of Living in Quarteira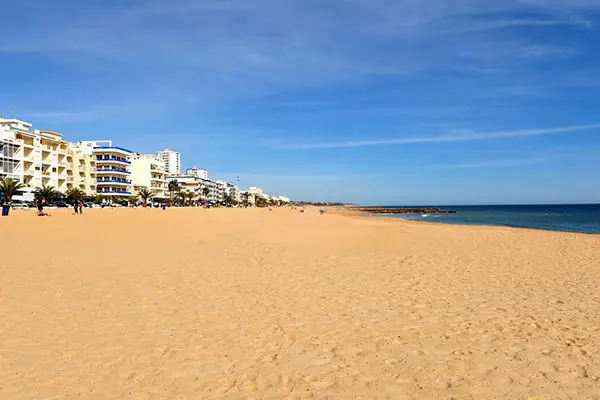 You could rent a two-bedroom, furnished apartment in a complex with a pool within walking distance to the market, shops, and restaurants for $1,000 a month. Expect to pay $150 for utilities, (electric, water, garbage, gas), another $64 for internet/cell phones, $60 for a monthly transportation pass, $150 for health insurance for two, (does increase with age, health condition, and type of policy), groceries $400, and dining out $300. Additional expenses may include owning a car, with related expenses, or a gym membership which typically runs around $50 to $60 for two. A couple could live comfortably in or around Quarteira for $2,500, depending on lifestyle.
Get Your Free Portugal Report Here:
Romance, culture and adventure awaits in Portugal. Learn more about Portugal and other European countries in our daily postcard e-letter. Simply enter your email address below and we'll send you a FREE REPORT - Explore the Old World in Laidback Portugal.
This special guide covers real estate, retirement and more in Portugal and is yours free when you sign up for our IL postcards below.
Related Articles
The Best Places to Live in Portugal From $1,600 a Month
Portugal Itinerary: How to Spend 7 Days in Portugal
Is Portugal a Safe Place to Live?
Upcoming Conferences
The Only 2023 Fast Track Costa Rica Conference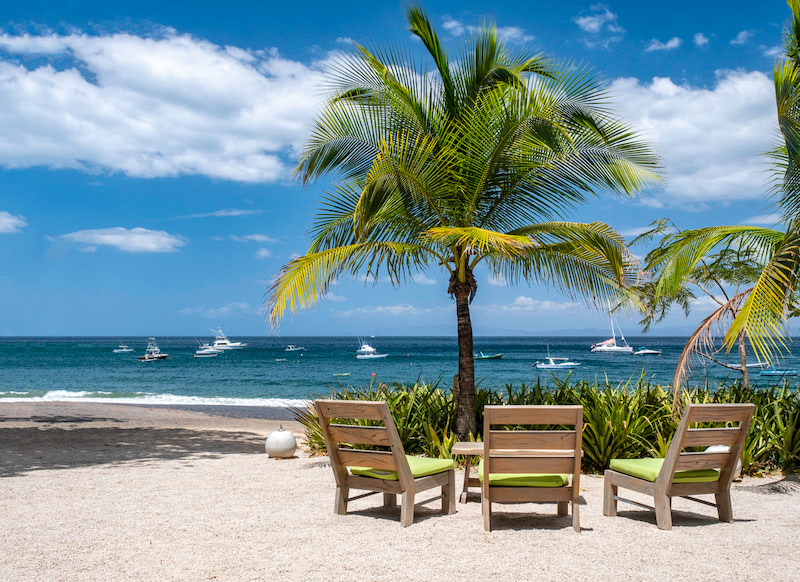 If your dream retirement involves stunning beaches… lush green mountains… a perfect year-round climate… first-rate healthcare… incredible value for money (a couple can live well on $2,109 a month—including rent!)...
Join our Costa Rica experts and expats in June and discover true Pura Vida.
REGISTER NOW, SEATS LIMITED: EARLY BIRD DISCOUNT HERE
---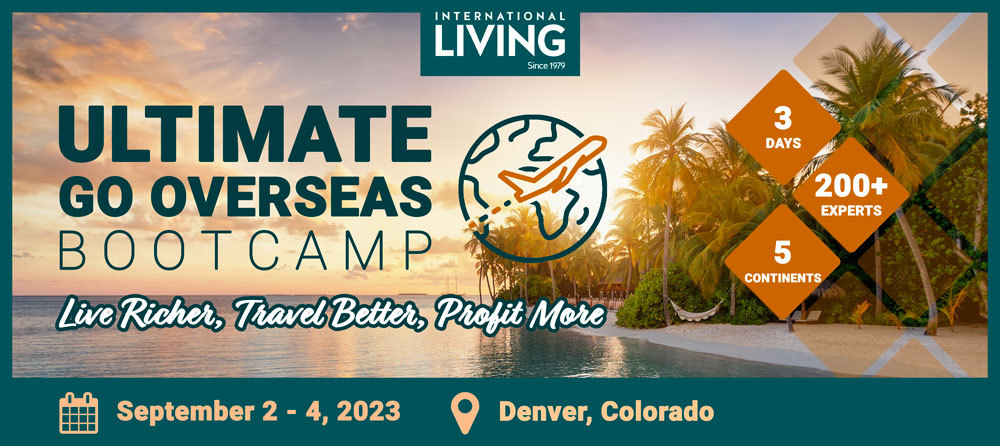 Most Popular Products
Popular Articles You May Also Like