"My little house in the middle of the jungle is serene and simple. I have mango and tamarind trees in my yard and more birds than I can count," says expat Carol Kandell, a California native who's lived full-time on Koh Samui, Thailand, for the past three years.
"The beach is less than a five-minute motorcycle ride from my house, and I love to swim and sip a fresh coconut with a good book on sunny days."
This 88-square-mile tropical island boasts world-class beaches tucked away in secluded bays…expansive inland jungles teeming with exotic birds, butterflies, and monkeys…magnificent cascading waterfalls and inland natural pools…and an almost countless choice of great spots to sit down, relax, and watch the spectacular sunsets.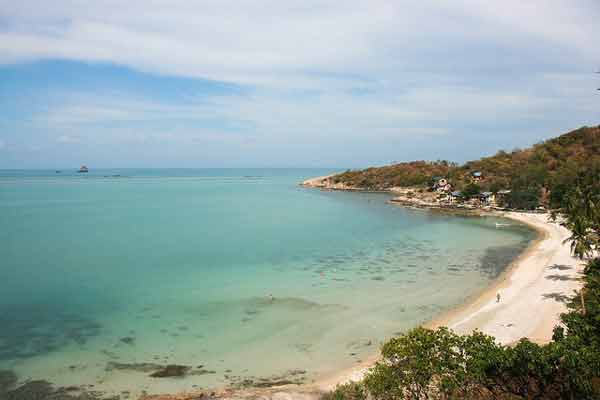 But here's the thing. Even though it offers so much tropical beauty and so many outdoor "adventure" activities like deep-sea fishing, scuba diving, horseback riding, archery, golf, tennis, jungle trekking, and more, it also has just about every modern amenity you could ever think of, within minutes of your front door.
You'll find air-conditioned shopping malls…high-speed, fiber-optic internet…easy, affordable digital TV access…top-notch home improvement and consumer electronic stores…fully stocked grocery stores with imported foods from all over the world…and modern, fully equipped gyms. And thanks to the well-paved "ring road" that circles the island, it's easy to get from place to place, no matter where you find yourself.
And as for the weather, you couldn't ask for a better climate. Count on average daily temperatures ranging from 85 F to 79 F throughout the year.
It's affordable to live here, too. You can find fully furnished apartments for rent for as little as $205 a month. A tasty, local-style lunch is only $1.46. For $2,000 to $2,500 a month, an expat couple could live very well here.
The island also has four large, modern hospitals. And since English is widely spoken, you won't have to worry about being misunderstood when speaking to a doctor. Healthcare costs are also extremely affordable compared to North America.
"My last hospital experience in California was seven hours in a waiting room for 15 minutes of water splashed into my eye, which cost $3,000," says expat Loren Infeld. "Every time I walk out of a hospital or clinic here, I'm amazed at the quick, friendly service—for usually $10 to $20."
And when it's time to rest, relax, and have a good time, the island has more than enough going on to entertain even the most restless expat.
"There's an active social community, plus a constant stream of tourists to make sure you're not sitting around with the same old mates every night," says Loren.
"I am constantly meeting new people who come to the island to stay for a few months. And there's a lovely expat community who, like me, call the island home," says Carol. "There's always someone to enjoy a meal with."
Get Your Free Thailand Report Here:
Learn more about Thailand and other countries in our daily postcard e-letter.
Simply enter your email address below to sign up for IL's free daily postcards and we'll also send you a Free Thailand Report – Thailand: Live Like Royalty in the Land of Smiles.
Get Your Free Report Here