Nearly 17 years ago I started scouting real estate for International Living. My first assignment, my first week in the job, was a trip to Nicaragua.
My love affair with the country had begun…
Nicaragua is a very special place for me. It's where I go when I am burnt out from too much travel. It energizes my body, mind, and spirit.
Most years, I spend a couple of weeks there in January or February, often tacking on a trip to Costa Rica, just as I did this year.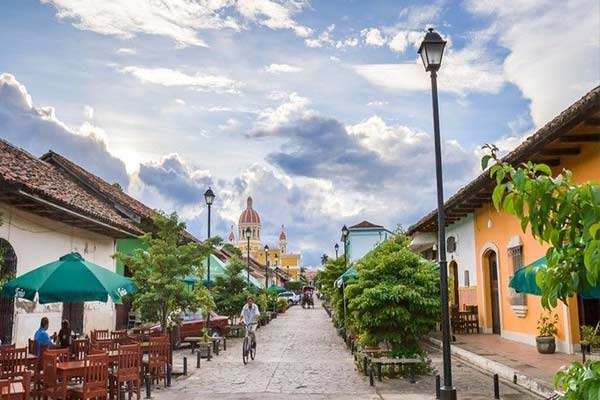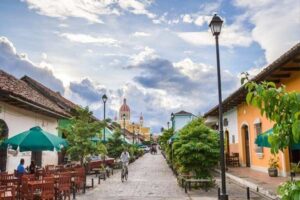 It's a long way from my native Ireland…a brutal 30 hours travel. Yet when planning a trip with my parents a few years back, this is where I insisted we go. You can get pretty much anywhere on earth in 30 hours. We chose Nicaragua.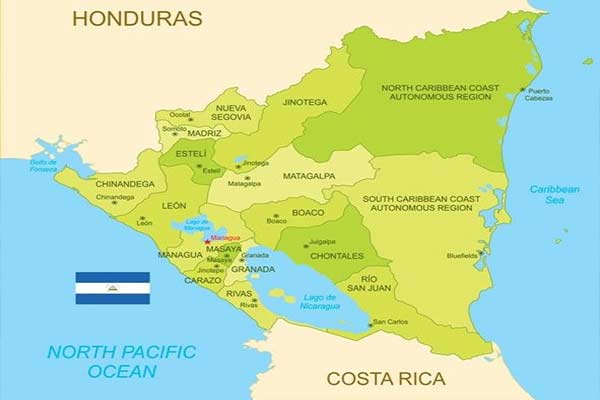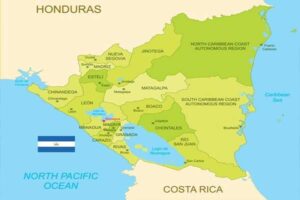 I've scouted all over the country. I've found landbanking opportunities along the wild and undeveloped Caribbean shore, but most of my time has been spent on the Pacific side, and in the colonial cities of Granada and Leon.
Northern Nicaragua is what I consider the last great frontier opportunity in Central America. It's also one of the most beautiful places on my beat. On one of my first visits, I took a drive along its jaw-dropping coastline. The vistas are beautiful: with stunning Pacific beaches stretching for miles.
High, rocky ridges rising dramatically from the waters and to the hills. Imposing volcanoes and mountains stretch up beyond the horizon. This is wild, untapped frontier land.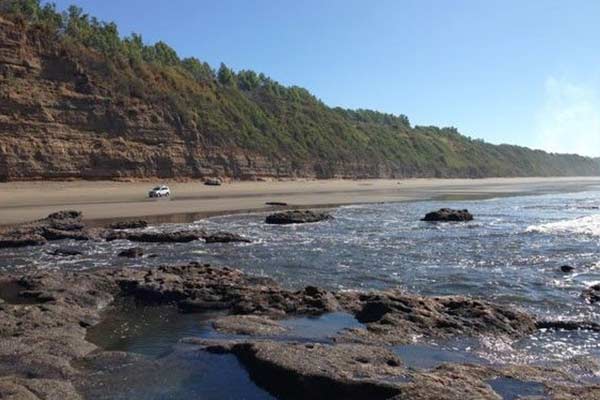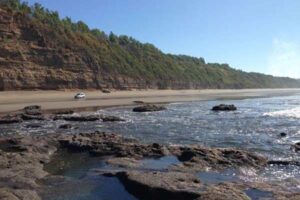 Yet, as frontiers go, Northern Nicaragua doesn't feel entirely untamed. It has smooth highways and start-of-the-art energy plants. A robust agricultural sector. And a vibrant historic main city…
Leon is the cultural center of the north. Colorful colonials and whitewashed cathedrals pack the city. It's less than two hours from the international airport in Managua, along a new, modern highway, and you'll find Pacific beaches just 25 minutes away.
But Granada, to the south, remains my favorite colonial city in the Americas. It's full of colonial charm, grandeur from a bygone moment when it dripped in wealth. It also sits right on the shore of magnificent Lake Nicaragua, where you can easily take an island boat tour from town.
South of the city, along the Pacific coast, you'll find Nicaragua's most developed tourist region. A hop across the border from Costa Rica, surfers began to arrive there in the '90s in search of better surf and solitude.
Nicaragua's southern Pacific coast, which attracted those first pioneers, is stunning. Towering cliffs, rocky coves, and flat, sandy beaches. It's a dramatic and indented coastline. Surfers tell me there's a rare phenomenon of winds off the ocean and off Lake Nicaragua that makes for day-long surfing.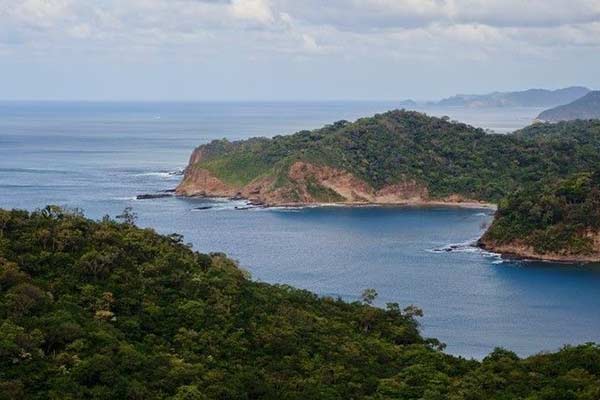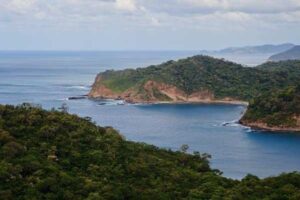 Inland you have towering volcanoes for hiking, and surfing…yip, it's a thing, you can surf down the side of an active volcano.
Nature preserves teem with rich, colorful wildlife. Lake Apoyo sits in a giant volcano crater. I remember sitting and having lunch here on a waterside deck back in January 2004. It's a spot I love to return to each time I'm in country, at least for lunch.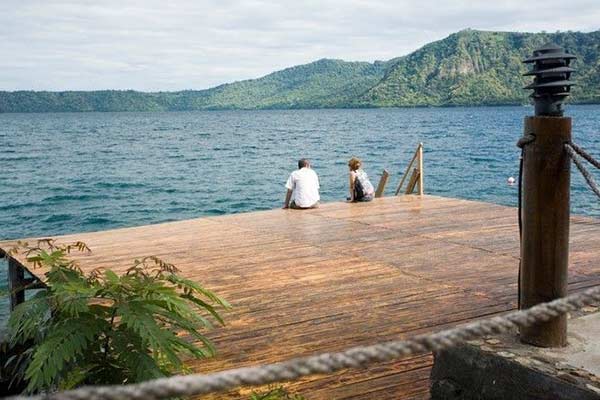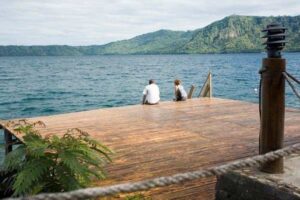 On Feb 14, I flew into the tiny Costa Esmeralda airport from Liberia in Costa Rica. My base was next door at Rancho Santana, a 5-star resort developed by friends, including International Living's founding publisher, Bill Bonner.
The weather was beautiful, with blue skies, warm sunshine, and soft ocean breezes. It was perfect for the beach, and Rancho Santana has five of them to choose from.
When Bill and a group of his friends first saw the land back in the 1990s, they checked it out on horseback. There was no other option. The land didn't have any roads. In fact, it had no infrastructure. Today, it has around 25 miles of road inside the property, along with water, electricity, cable TV, and internet. There are more than 100 luxury homes here, including beachside condos and large estates in the hills that slope down to the ocean.
From there I traveled south to San Juan del Sur, a beach town set into a sweeping, crescent-shaped bay. I looked at ocean-view lots and large, luxury homes with jaw-dropping views. Again, I was struck by the natural beauty…the pristine beaches…the laidback, low-key vibe.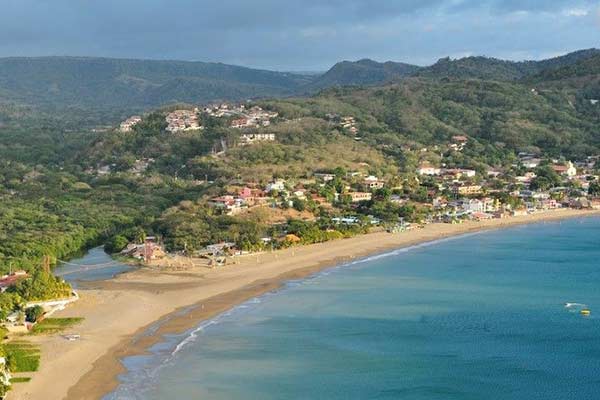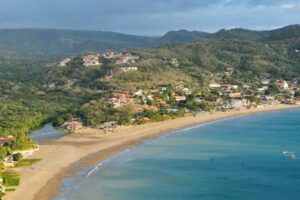 Throughout the trip, I found incredibly inexpensive stunning real estate…awesome ocean-view lots in the $30,000s…colonial homes in the $125,000 range…
You can find incredible deals in Nicaragua…but they all come with one big catch…
Any real estate play in Nicaragua right now involves a level of risk that not every investor can stomach.
As you may be aware, Nicaragua was struck by a tremendous political crisis in 2018. An unpopular, aging, and ill president Ortega is clinging to power. And with elections slated for 2021, what comes next is difficult to predict.
On top of that, the Coronavirus crisis has shut down the world's economy.
Nicaragua is on the extreme end of crisis investing. If you are looking for overseas real estate to securely grow your nest egg, then this is not for you.
Yet, Nicaragua remains an intriguing prospect and I consider it a disservice not to bring Real Estate Trend Alert members news of the amazing bargains I'm finding there.
Setting aside any investment case, it's a spectacular place to visit. It's close to the U.S., tourist development is still small and boutique, and we can buy cheap.
And it's safe. It can sound like a scary place…but that couldn't be further from my experience.
So, I'm going to explore this topic in more detail tomorrow.
Stay tuned…
Connect with Ronan on Instagram  or Facebook 
Get Your Free Real Estate Report Now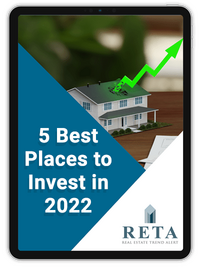 Sign up for our free daily Postcard e-letter and get a valuable free report on the The 5 Best Places to Buy Real Estate In 2022.
Related Articles
The 10 Best Places to Invest in Real Estate
Flight to Safety and Our Buying Moment
A Feast of Bargain Italian Homes for Under $100K