"It's just by chance we discovered Ambergris Caye, when a much-needed rest drew us to the island for a vacation. But it's the natural beauty that kept us coming back year after year and eventually deciding to move here permanently," says Dawn Schick.
After years of 16-hour days as owners and operators of a Victorian B&B and cupcake shop in Richmond, Virginia, the easygoing lifestyle of San Pedro, on the island of Ambergris Caye, Belize, is just what she and her husband, Albert, were looking for. "We'd been vacationing here several times a year for more than six years and decided this would be our eventual retirement home. But after years of hard work in the restaurant and hospitality industry, we thought, why wait until 'someday,'? Why not take the plunge right now?" Dawn explains.
So in 2010 they sold their businesses and most of their possessions, packed up their three Yorkie terriers, and headed south of the border to this tropical island off the coast of Belize. And island living hasn't disappointed. "We love being outdoors and the year-round warm weather lets us go snorkeling or paddle-boarding anytime we want. The dogs are loving their daily walks on the beach, too. The marine life here is amazing. Swimming alongside rays, tropical fish, and turtles is like being in another world. We also love that it's not touristy here. You won't find malls and strip centers, mostly just small shops, restaurants, and bars where the owners greet you by name," says Dawn.
Coming to Belize on the country's retirement program for foreigners—the Qualified Retired Persons (QRP) program—doesn't allow Dawn or Albert to seek employment in the country, but that doesn't mean they had to leave their professional lives entirely behind. "I work for myself, representing a line of skincare products, and have been able to continue building my business here in San Pedro," said Dawn. "Initially we had plans to build a small home with a few income-producing casitas on some property we own, but decided to buy a condo instead. It was a good choice for us since it let us settle in and make new friends quickly, but the idea of the casitas is still in our future plans," Albert says.
The most surprising thing Dawn and Albert discovered about moving to Belize is just how easy it is. English is the official language, U.S. currency is accepted, and credit cards are widely used. Well-known U.S. brands are available here too; they're expensive, but substitutes are easy to find. "Being happy here is partly about being flexible," says Albert, "Pringles are going to cost you a lot, but plantain chips are inexpensive and delicious."
"Vacationing here for so many years gave us a chance to test drive living in Belize before settling here permanently," says Dawn. The couple have chosen to forgo health insurance because medical costs are so reasonable, with a doctor's visit costing between $50 and $75.
The town of San Pedro has grown and changed since Dawn and Albert started visiting the island, but something that never seems to change is the warm and welcoming attitude of the Belizean people. "They are so hardworking and always have a smile for you," says Dawn. "One evening we started having golf cart trouble and even before we'd pulled over, a family stopped and started helping us. Things like this happen all the time here."
For Albert and Dawn, warm weather, tropical breezes, and plenty of time to get out and enjoy island life, has been the perfect prescription for overwork and stress. "Life on the island moves at a slower pace, and that's just fine with us."
Related Articles
Where is Belize? And Other Fun Facts You May Not Know…
Caye Caulker Offers a Kick-Back, Low-Key Island Lifestyle
---
You know more Spanish words than you think you do! And we guarantee you can be carrying on conversations...in Spanish...in just 20 Minutes. Reserve your spot now for our FREE webinar.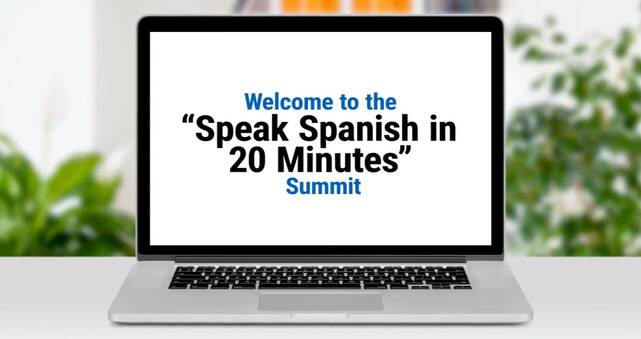 ---