Hello, I was wondering if I retire in Belize and do not become an expat, am I still liable for taxes on my Social Security and 401k? What would I owe in Belize?
Ann Kuffner – Belize Correspondent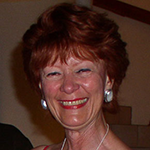 Hi Hawk,
Belize will not tax you on your income outside of Belize. If you become a resident of Belize and work for a Belizean company, or start a business in Belize, you will be taxed on that income, which is earned within Belize. But you won't be taxed on any income earned outside of Belize, whether or not you become a resident, citizen, or QRP status resident in Belize. For instance, you could work on line for a company outside of Belize and not be taxed by the Belizean government on that income.
Assuming you remain a US citizen, you will always be taxed by the IRS on your Social Security income and the money you take out of your 401K or IRA, no matter where you live in the world.
Very few Americans formally "expatriate" by giving up their US citizenship. If you do that it becomes difficult to travel to the USA once you do this. The large majority of US expats (in contrast to expatriates) who live overseas maintain their US citizenship. We bite the bullet and pay our US taxes so that we can come and go easily to see our kids and grandkids. Many US expats maintain Medicare and return yearly to the USA for any major or complicated medical procedures.
What I have noticed is that when expats who live in Belize get to be in their 70s and start to have serious health problems many return to the USA, to be closer to their family, and for the more advanced medical care.
Related Articles
Want More Information From Our Experts?