As I write this, I'm cruising up the Douro River in northern Portugal. It's absolutely beautiful. A picturesque river valley covered in terraces of olives trees and grape vines, with dramatic cliffs, lush hillsides, medieval walled villages along the way.
We are stopping off at villages where you can buy small homes to renovate for well under €100,000, and even grand old homes that need work for under €200,000.
It's hard to believe that we are only 90 minutes from the city of Porto.
I'm doing this trip with my wife and parents, who are visiting. It was supposed to be a "no scouting" time but I can't help myself…
Portugal is one of the countries around the world I like to spend time in. When it comes to where I live, I don't ever want to see snow, I want to be near a golf course and an international airport, and I like to be able to start my mornings with a walk on the beach.
And be in a place where I can rent my property when I'm not there.
I spend the winters in my base in Cabo, Mexico. When spring rolls around in the Northern Hemisphere, I fly across the Atlantic Ocean to Portugal…then for high summer I hop over to my home country of Ireland where I make time to catch up with family and friends.
And when the temperatures in Ireland start to drop, it's back to Portugal's Silver Coast for the fall before hitting the skies back to Mexico.
Not a snowflake in sight!
I live an internationalized life. I get to pretty much go wherever I want, always living in perfect spring-like weather, never turning on the heating and cooling.
But there are other advantages to a life like this…and ultimately it's all about freedom.
Freedom to travel. Freedom from taxes. Freedom from financial worries.
And international real estate helps me achieve all this.
When you look beyond your home borders, there are so many opportunities…for profit…for adventure…for living the life you want to live.
By living and investing in real estate overseas, I have so much more opportunity to carve out the life I want.
In this short video, I explain in more detail the top 3 reasons why I've chosen an internationalized lifestyle…and the benefits it brings.
Click on the image below to start watching.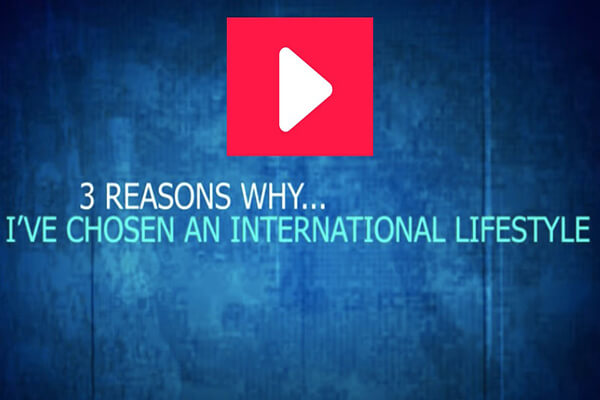 As an international real estate investor, it's my job to scout the globe for the best opportunities for profit. And I do that by putting boots on the ground…so this internationalized lifestyle is one that gels nicely with that.
But you don't have to be a jet-setter to achieve this lifestyle. Nor do you need to have millions in the bank.
You just need to figure out where you want to spend time…whether it's all year round or part of the year…mix in some profitable international real estate opportunities…and let the world be your oyster.
Get Your Free Real Estate Report Now
Sign up for our free daily Postcard e-letter and get a valuable free report on the The 5 Best Places to Buy Real Estate In 2023.
Related Articles
The World's Best Places to Retire
What Two Years of Expat Life in Italy Has Taught Us