The world is full of affordable destinations where your dollar goes further. While filling a tank of gas, getting the week's groceries, paying rising health insurance premiums, and making all the other ends meet costs us more back home…thousands of folks have discovered that there are places overseas where even a little goes a long, long way.
Here are the five best spots to retire for under $30,000 a year—in Europe, Latin America, and Southeast Asia—that make good sense for a lower-cost, high-quality life.
Mafra, Portugal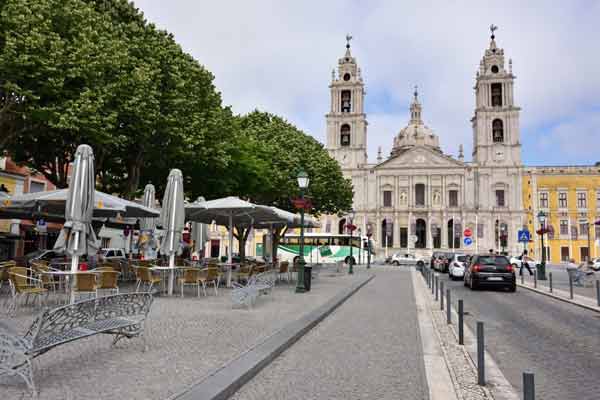 ©iStock.com/znm
Located 21 miles northwest of Lisbon and 15 minutes from world-class surfing beaches in Ericeira, Mafra is the proud possessor of one of the country's largest national palaces.
Mafra offers an attractive mix of indoor culture with outdoor opportunities in both a splendid park next to the palace called the Jardim, and the nearby Tapada de Mafra, the former royal hunting grounds established in 1747.
The town is a low-key place of white-washed houses trimmed in yellow and blue, lining narrow cobbled streets. The scent of grilling sardines is ever-present in the air, along with the sound of laughter and clinking glasses in the village's many cafés and bars.
Here, a couple can live well on a monthly budget of $2,034.
Mafra's palace, cultural center, and music school all provide frequent concerts, plays, and other events. But if you want to spread your wings a bit, no problem. A reliable, comfortable bus service operated by Mafrense departs regularly from in front of the palace, to the Campo Grande bus station in Lisbon. Express buses make the trip in approximately 40 minutes. The cost is $5.30 one way, $8.80 roundtrip. In the opposite direction, at the end of the line you'll find yourself at the beach in the world-class surfing reserve of Ericeira.
Cuenca, Ecuador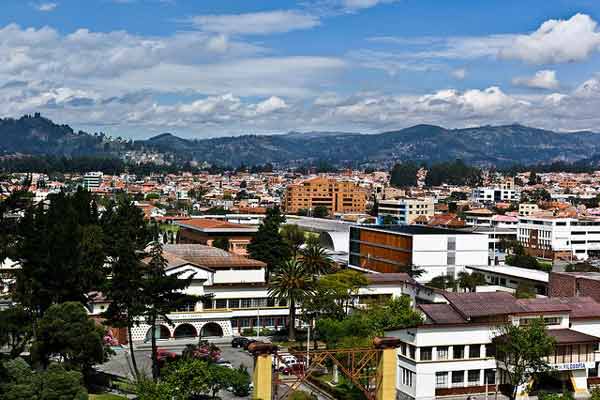 Cuenca, Ecuador's third-largest city and the economic center of the southern sierra, has leaped into the international spotlight in recent years.
Cuenca has long been known for a rich intellectual, artistic, and philosophical tradition that matches its colonial architecture. It is famous for colorful festivals, distinctive food, and breath-taking scenery.
And because of its history and state of preservation, Cuenca is one of Ecuador's five UNESCO World Heritage Sites.
A couple can enjoy a wonderful retirement on $1,680 per month in Cuenca, excluding travel—which can vary greatly from household to household, depending on your lifestyle.
Keith Paul and his wife Tina have no regrets about retiring to Ecuador. And they've felt that way ever since their move to Cuenca from California in January 2016.
What do they like best about living in the city? Keith says, "The people here are great, both in the gringo community and with the local Ecuadorians." Tina adds, "We're friends with many local people, who've made us feel like we're part of their family. We could be busy every day of the week with our new friends."
After researching several different Latin American countries to retire to, they realized that Ecuador offered exactly what they needed. Top on their checklist was to live in a city where there were many interesting and varied activities to ensure they could be kept busy; where the climate was temperate and not extreme; where walking around was easy and owning a car was not necessary; where the cost of living was low; and where they felt safe and secure.
Cuenca won, hands down.
Opting to rent, their three-bedroom, two-and-a-half bathroom, 1,400 square foot condo costs just $700 a month.
Pat and Rick Jackson wanted to retire at 55, and they also met their goal thanks to moving to the colonial city.
"Living in Cuenca costs about 25% of what it cost us to live in Philly," says Pat. They pay just $500 a month for their two-bedroom, two-bathroom condo in the Puertas del Sol neighborhood.
Central Valley, Costa Rica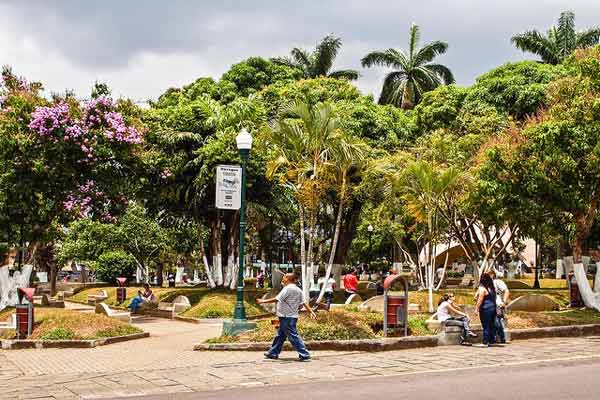 The Central Valley—home to about two-thirds of Costa Rica's population—is the place to find elegant residential communities, excellent medical facilities, first-class shopping, splendid restaurants, and spectacular natural wonders, including volcanoes, soaring waterfalls, roaring rivers, and wildlife-filled forests.
It's hard to beat the Central Valley when you're looking for a beautiful, friendly, and relatively inexpensive place to live. Nestled among forests, mountains, and farms are villages where expats have been living side by side with Costa Ricans for many decades.
Throughout the Valley there are charming, small towns that will remind you of another age.
A single person can live on between $1,500 and $1,800 a month. Some single people scrape by on considerably less, and others spend hundreds of dollars more. In most cases a couple can live well on $2,000 per month and even better on $2,500. It depends on your lifestyle.
Like many expats living la Pura Vida in Costa Rica, Ania and Tom Dudek—and their two sons—first visited the country on vacation. "For years, we would come for a month and rent a house in a different area each time," says Ania. "But one day, we fell so in love with Costa Rica and the people there that we decided to start a new chapter in our lives and move."
The family eventually moved full time to the small mountain town of Atenas. Settled high in Costa Rica's perfect-weather Central Valley, the town is midway between the beaches of the Pacific coast and the metropolitan capital of San José (only an hour's drive east or west). A coffee and ranching town, Atenas is known for pleasant, sunny weather and touts the slogan: "The Best Climate in the World."
"People like to go to the beach on vacation. But if they are looking to move to Costa Rica, they should come to Atenas and just stay three or four days to see how nice it is here. We love it here."
Pedasí, Panama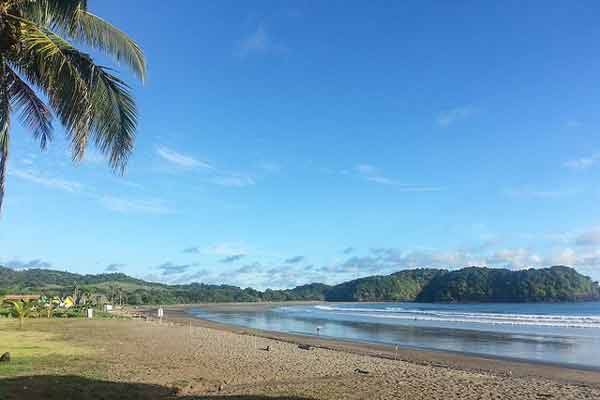 Pedasí, the small town on Panama's Pacific coast, is a four-hour trip from Panama City. The fishing town, sitting on the tip of the Azuero Peninsula, is best known for the expansive beaches just outside of town, regarded by many Panamanians to be among the nation's most beautiful.
With friendly locals and a tiny population, Pedasí is a place where the pace of life is slow and the people are laidback. Unspoiled, dark brown beaches are coupled with often stunning rock formations and warm Pacific waters. Large cattle ranches and corn fields surround the village.
"Our lives here are a far cry from the hectic existence we lived back in Florida," says Jim Gault of he and his wife, Abbe's move to Pedasí.
The Gaults own their own home and car and Jim says, "I'm collecting my Social Security and we live comfortably on $2,000 a month, including several trips within Panama and one trip abroad per year.
"A beer is $1 to $2 a bottle, our car insurance is just $600 for the year, and we have a housekeeper for just $15 for a half day. I have two different gardeners and several handymen who help me with our home for $5 an hour."
Phnom Penh, Cambodia
If you are worried you don't have $30,000 a year to retire, there are still spots where you can live well on a modest budget—like super-affordable, exotic Cambodia. For the third year in a row, Cambodia claims top spot in the cost of living category in IL's Annual Global Retirement Index.
While the cost of living in Cambodia may be one of the lowest in the world, the standard of living is high—leading to more retirees and expats choosing to make this country their home each year. A single retiree can live here for $1,150 a month…or less.
San Diego-native Tom Richter lives in Phnom Penh, Cambodia's capital city. "This country has made me feel 15 years younger, compared with living in the States," Tom says. "I made the right decision coming here, and I know it.
"My check from Social Security comes to just over $1,000 per month. But in Phnom Penh that's a sizable amount."
His main expense is rent, which comes to $250 per month for a one-bedroom, one-bathroom apartment with a balcony in the center of the city. Utilities average around $80 to $100 a month, including water, electricity, garbage, cooking gas, and drinking water. About $200 a month is enough to keep his fridge filled with food, fresh fruit, and vegetables.
"What I like most is that there is a very local vibe that comes from people in Phnom Penh. Apart from being extremely friendly and happy to meet foreigners, it is just really cool to be able to go to the street corner in the morning to grab a fresh coconut and a newspaper, while shooting the breeze with some of the tuk-tuk drivers who speak good English."
Related Articles
The Cheapest Places in the World to Live
Everything You Need to Know About Retiring in Portugal