Paradise is what you make it…and for many people, their paradise is life in Belize.
They can have the Caribbean Sea, palm trees, sea breeze…all the things that come with a tropical lifestyle, for a fraction of the cost of back home.
They can have all the amenities in havens like Caye Caulker, San Ignacio, or San Pedro. Grocery stores with everything they need; sports bars where people sit beneath a canopy of authentic thatch; diving and snorkeling; boating and fishing aplenty. These places are truly tropical paradises for them.
Others have a different idea of paradise. I found mine in the district of Toledo, on the southernmost coast of Belize. Members of my expat community here love the untouched, untamed area where we dwell, surrounded by thousands of acres of treasured jungle and centuries of tradition. We are among the free-spirited, proudly-independent occupants of "The Forgotten District," sandwiched perfectly between the Caribbean Sea to the east and the wild lands and mountains to the west.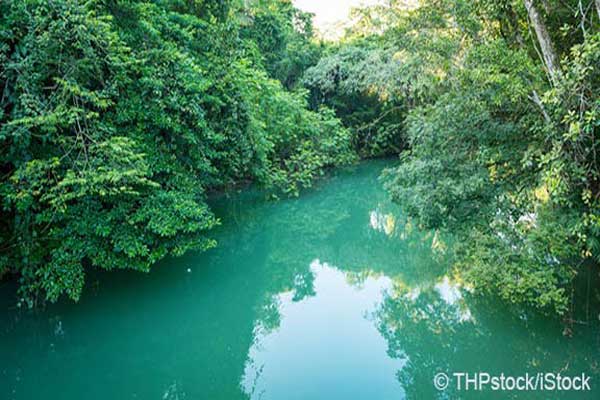 We don't go to a pizza place down the block for calzones and a nice glass of Merlot. Instead, we have stewed beans, chicken, and rice, with a glass of lime juice. Or breakfast could be refried beans and an egg with some fry jacks and coffee, which costs about $2.50.
We don't go to a pristine white beach and lounge in the sun. Instead, we walk to the sandy part of the coast and watch local kids swim with jellyfish and mollusks while fishing boats pass by in the distance, their motors laboring against the rise and fall of gentle waves.
We don't go to the grocery store. Instead, we go to town on Market Day, and pick up $5 of fruit and veggies grown by Maya farmers who awoke at 3 a.m. to bring their produce such as okra and callaloo (similar to spinach) for sale.
For meat, there are regular markets where you select whichever parts of the just-culled hog are available (it helps to know animal anatomy!)… Sometimes they have beef too, and it's a real treat. The cost? Just $2.50 per pound.
There's a fish market next door, where local fishermen present strings of red snapper, giant snook, barracuda, and other fishy delights at prices from $2.50 a pound. Piles of shrimp, lobster, blue crabs, and conch are there too (seasonally), and range in price from $5 per pound (conch) to $9 per pound (lobster).
For eating out, there are no fancy places for a 5-star experience. Instead, street food abounds. Locals sell panades, which are similar to empanades and come three for 50 cents, or tamales, which are freshly made and served wrapped in a leaf for 50 cents each. Barbecue chicken with beans, coleslaw and a fresh flour tortilla will set you back $4.
You can avail of free healthcare here for common conditions like asthma or diabetes. It's thanks to the Punta Gorda hospital, or nearby Hillside Clinic, where international medical interns come as part of their training. You can have an examination and be given whatever medication you need, by people who are plenty knowledgeable about these things…at no cost whatsoever for either the exam or meds. The Hillside Clinic does welcome donations though, and it's nice to leave them a few dollars in appreciation.
Sometimes a trip to the hospital or clinic is unnecessary because many medications are available from the pharmacy here. For example, if you've planned an outing and realize your inhaler is low, no worries! Mr. Vance's pharmacy has it for you for $6.
For getting around, we like to use our bikes. Buses are pretty regular too. They stop for anyone, anywhere…not just at designated bus stops.
For us, this is paradise. For we thick-skinned, rough-and-rugged types, paradise is right now, in this moment, and it's here in Toledo.
Related Articles
5 Best Caribbean Islands to Live On… and 2 to Avoid