If you drop by Dan and Mary Elizabeth Crofts home in Corozal, Belize, you might find Dan indulging in one of his favorite new pastimes…feeding the local iguanas. Mary Elizabeth explains, "We have a family of three that we have named: Greta, Gary, and their son, Genghis. They love bananas and we have a video of Dan feeding them."
And Mary Elizabeth would likely be whipping up a delicious baked treat. "I often make goodies for the workers doing projects at our house. This makes me very popular during their break time."
Since retiring to Consejo Shores in the Corozal District, the Crofts have embraced a laidback lifestyle, surrounded by nature, and devoid of stress. It's a far cry from the lives they led in Pennsylvania, where Dan taught school for 38 years, and Mary Elizabeth spent her career in banking.
The Crofts readily admit that each day they count their blessings. "We love getting up and having breakfast in our sunroom, looking at the beautiful nature surrounding us…especially the birds and flowers. The sunrises are awesome and the beautiful starry nights amazing. And we love that there's no snow in Belize…and no more sidewalks to shovel."
Mary Elizabeth now has time to garden. "Living in the tropics provides me with an opportunity to grow many different plants," she says. "It's so gratifying to see plants grow and bloom quickly. I belong to the local garden club, Roots and Shoots." The club focuses on gardening, but also organizes interesting trips around Belize.
A major benefit of living in the Corozal District is the lower cost of living. Their monthly budget comes to $2,000 a month. Mary Elizabeth says, "We live on about one-third of what it cost us to live in Pennsylvania. Another reason we moved here is that we love to travel and the money we save on living costs allows us to continue to travel, both in the U.S., abroad, and in Belize."
The Crofts purchased a home in Consejo Shores, a 20-minute drive north of Corozal town, where they live in a growing expat community. "We love the peace and quiet, the friendliness of the folks in the community, and the Belizean families," Mary Elizabeth says. "We've met many friendly, wonderful people here from all around the world."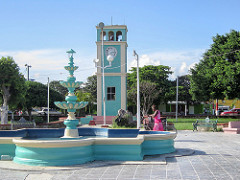 They chose Consejo Shores because it's on the sea, very close to Mexico, and has an active expat community. Every Wednesday, expats gather at a local restaurant for dinner. "When we first arrived in Consejo, and went to the weekly dinner, we quickly learned how friendly people could be. The expats would come up to our table, introduce themselves, and ask where we were from, and how we arrived here."
The Crofts attend a variety of community activities, such as neighborhood-watch buffets, the Just for Fun Golf Tournament, and the summer community picnic. Mary Elizabeth was recently appointed the secretary of the Corozal Women's Forum and Dan volunteers as the spiritual counselor at Jacob's Farm Rehabilitation Center, in a local village.
Now that they've completed their first full year in Belize the Crofts are ready to apply for residence. These days they have little downtime, but are quite content. "We have no trouble filling up our days. We often look at one another and say, 'I thought we were supposed to be retired'."

Free Webinar: Belize, The Last Affordable Caribbean Paradise
This Special FREE Online Event, The Caribbean's Last Affordable Paradise will show you where you can...
  ➢ Recapture the carefree, contented days of time gone by...spend your time playing in the sea, fishing, swimming, sunning...
  ➢ Rent a luxuriously furnished two-bedroom condo just steps from the beach for just $1,200 a month. Or buy one—furnished—for as little as $139,000.
  ➢ Live all in...rent, utilities, groceries, fun and entertainment included...on as little as $1,700 a month—less than $20,000 a year—and vastly reduce your overall tax burden.
All in a friendly and welcoming English-speaking haven just 2 hours from Miami.
Your Hosts...Two of the Most Qualified Caribbean Experts are ready to share all their insights and first-hand knowledge about this often overlooked, low-cost paradise.
Sign up for our daily postcard e-letter and you'll get FREE and INSTANT access.
Related Articles
Belize Visa and Residence Information
5 places to live in Belize and 2 to Avoid
Rent in Belize From $350 a Month
Upcoming Conferences
The Only 2023 Fast Track Costa Rica Conference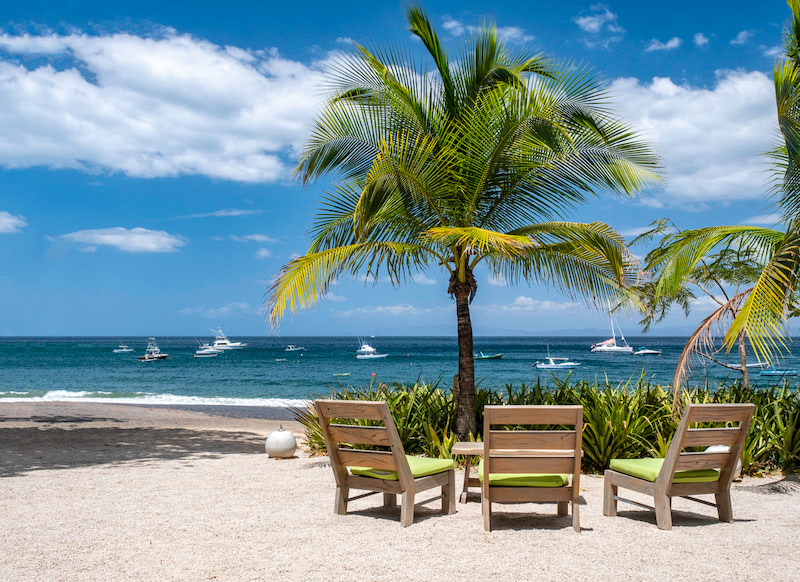 If your dream retirement involves stunning beaches… lush green mountains… a perfect year-round climate… first-rate healthcare… incredible value for money (a couple can live well on $2,109 a month—including rent!)...
Join our Costa Rica experts and expats in June and discover true Pura Vida.
REGISTER NOW, SEATS LIMITED: EARLY BIRD DISCOUNT HERE
---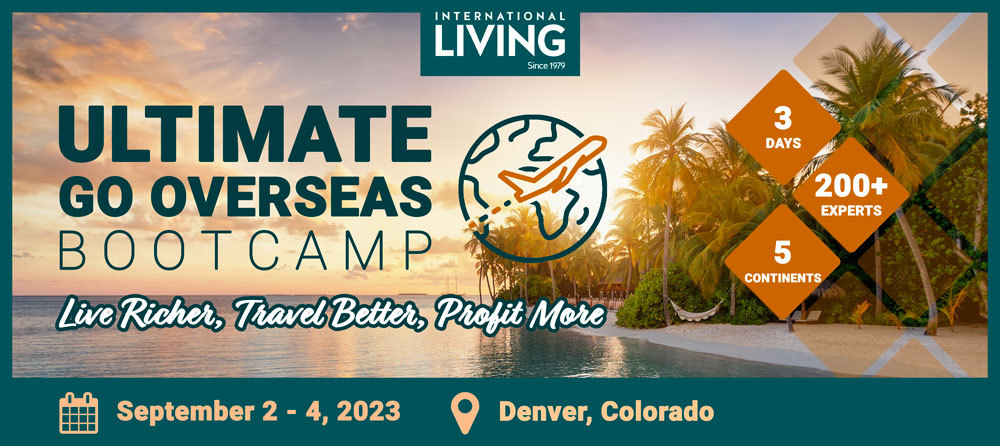 Most Popular Products