Southern Belize is home to the Toledo district, where lush jungle spills down to the Caribbean and you find a mix of indigenous, Creole, and even Mennonite folks. Here are five fun things to do here…
Explore the Rainforest: Even a short hike on maintained trails lets you experience the diverse eco-systems of Belize's rainforest… Lodges like Hickatee and the Lodge at Big Falls maintain on-site trails.
To explore the rainforest in depth, hire a local guide. That way you won't get lost in the jungle—and you'll have an expert to point out unusual birds, wildlife, trees, and medicinal plants used by the Maya.
Experience the Caribbean Sea: Take a short trip to the Port Honduras Marine Reserve to snorkel or fish. Or spend a few days in the sapodilla Cayes, near the barrier reef. If you time it right, you may encounter a majestic whale shark. ReefCI runs a marine research outpost at Tom Owen's Caye. You can spend five days there, scuba diving and taking part in marine research, for less than $1,000.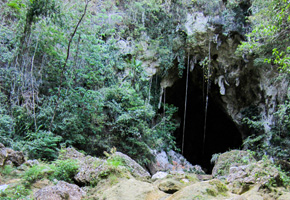 Learn about the Maya: Be sure to visit one of the Maya ruins in the region. Lubaantun, Nim li Punit, and Pusilha are the most popular. Better yet, visit a Maya village and learn about their traditions and how they live. The Maya Village Homestay Network helps visitors explore traditional Maya villages.
Indulge in Cacao: Toledo is Belize's main cacao-growing region. Why not learn cacao's history, and then make chocolate from cacao beans? IxCacao, a Maya-owned cacao business, gives outstanding classes and tours. stick around for lunch. Or take a tour of Iladio Pop's cacao farm. A native Maya, Iladio has been selling his cacao beans to British chocolatier Green and Blacks for years. Best yet, come in late May for the Chocolate Festival. That way you can enjoy all these activities.
Eco-Adventures on the Rivers: Swim through a series of pools in the Blue Creek Cave, with a guide…or paddle down one of the seven regional rivers with a naturalist, observing birds, animals, trees, and flowers. The Toledo Tour Guide Association can recommend experienced tour guides.
Related Articles
Rent in Belize From $350 a Month
The 7 Best Reasons to Move to Belize