In the right place overseas, you can spend considerably less and live well. Look beyond the U.S. and Canada's borders and you'll discover friendly communities in picturesque settings (from white-sand beaches to lush, green mountains) with agreeable climates— where you won't just survive, you'll thrive.
Wendy Justice and her husband David saw their annual expenditure drop by over $115,000 when they moved to Vietnam. The couple is part of a growing trend, with retirees saving tens of thousands of dollars by relocating to more affordable hotspots around the world.
Wendy Justice – Vietnam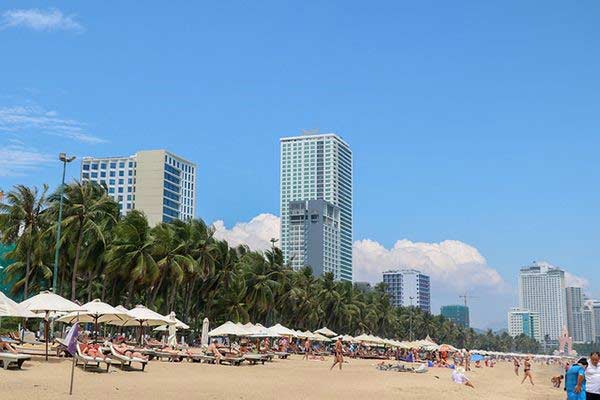 "When my husband, David, and I last lived in the U.S. in 2005, we gave up our jobs that were bringing in a total of about $140,000 annually," says Wendy Justice, International Living Vietnam Correspondent. "Out of that, we were paying about $25,000 for rent, $3,000 for utilities, $5,000 for insurance, about $7,200 for groceries, $6,000 for two car payments, $6,000 for gas and car maintenance, around $50,000 for federal, state, and local income taxes, around $18,000 for a 401k retirement plan and savings, and around $20,000 for entertainment and miscellaneous expenses—$140,200 per year.
"These days, our budget looks more like $24,225.
"Rent: $9,000. Utilities: $1,200. Insurance: none. Groceries: $1,800. Car payment: none. Gas and maintenance on our motorbike: $125. Taxes: $4,500. Entertainment and miscellaneous expenses: $3,600. Annual trip to the States: $4,000 (airfare, car rental, misc. expenses).
"So, if we had stayed in the States for the past 13 years, we would have spent around $1,822,600. We've spent around $314,925 since leaving the States. That's a total savings of $1,507,675.
"Figured annually, we're saving $115,975 for every year that we've lived abroad.
The couple has also seen lifestyle improvements, like living in a house that they couldn't have afforded back in California, having their house cleaned twice a week, accessibility to low-cost medical and dental care, eating out at least once a day—an indulgence out of the question when they were in the States—and enough left over for lots of little splurges.
"I guess I'm in that 'million-dollar club' with all the money I've saved!"
Wendy is among a growing number of savvy expats enjoying the lower cost of living overseas. Retirees on a modest budget can afford indulgences like a housekeeper, a home steps from the beach, top-quality healthcare, regular meals out, and more.
Click here for more info on the Cost of Living in Vietnam.
Tricia Pimental – Portugal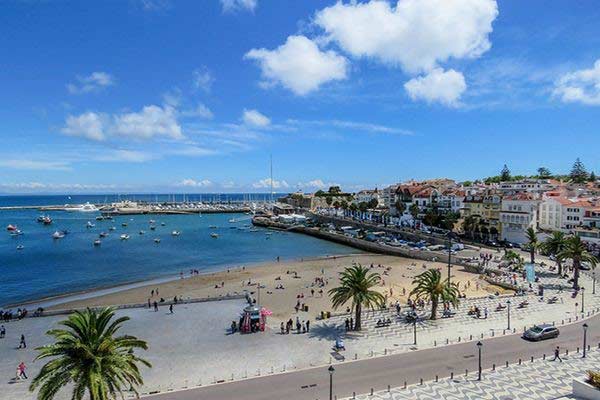 Six years ago, International Living Correspondent, Tricia Pimental and her husband moved to Portugal. Not only did their day-to-day lifestyle improve—enhanced by warm weather, friendly locals, and beautiful surrounds, but their cost of living dropped at the same time.
"Has moving overseas enhanced my financial situation? You bet," she says. "When Keith and I last lived in the United States in 2012, our monthly expenses were hefty at about $4,000 a month—but travel, gifts, income and property taxes, and unforeseen expenses raised our average annual outlay to about $70,000."
"In Portugal, we spend $1,750 per month less than what it cost us for the same—that adds up to a huge saving overtime."
One of their most significant savings has been in property taxes. In the U. S. they paid about $3,000 a year, but now they pay approximately $600 per year on their Portuguese home.
"We've maintained our lifestyle, with the same size home, frequent travel and entertaining so the difference may not be as remarkable as other expats have experienced," says Pimental. "Nevertheless, we have saved about $126,000 over the last six years, and expect to continue to do that and more, as the cost of living in the States rises while it remains fairly constant here in Portugal.
"We're so grateful to experience a lower cost of living, especially in so lovely and peaceful a country."
Click here for more info on the Cost of Living in Portugal. 
Donna Stiteler – Ecuador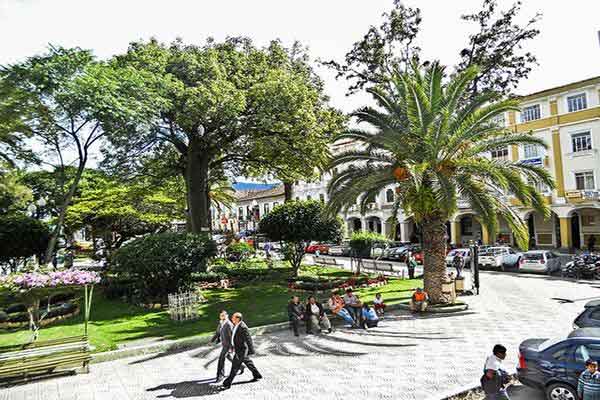 Donna Stiteler, IL Cuenca Correspondent, grew up in St. Petersburg, Florida, where seniors flock to retire, attracted by the warm weather and lack of state income taxes. But in February 2014, she and her husband, Rowland, embarked on a new journey in search of somewhere cheaper to live—in Ecuador.
"Why would I leave my seaside home by one of the best beaches in the U.S.?  Well, Florida's not so cheap anymore—and it's hot," she says.
"I've worked hard all my life and had good jobs, but still didn't put enough money into retirement funds to subsidize my retirement income, nor did I have a pension.
"Before I moved to Cuenca, I decided to run a spreadsheet to compare my expenses in Florida compared to Ecuador. I also wanted to make sure I could live off my Social Security of $1,750 in case I outlived Rowland. Now after living here for more than four years, this has turned out to be a great choice for us.
"I sold my house at a profit which allowed me to buy outright a bigger nicer home in Cuenca and skip the largest retirement expense in retirement—housing.  But rentals in Cuenca are cheap at $400 and up, so it's not necessary to buy.
"I have no pension, and only enough money in my IRA to cover emergencies and none to supplement my income on a monthly basis. Rowland and I have a total combined annual  Social Security payment of $39,000—but only if my husband outlives me. After that, my annual income would drop to $21,000. So, I also needed to see if I could live alone off that.
"Our total yearly spend in St. Petersburg, Florida was $31,700, but in Cuenca we only spend $17,676. We are saving big in Cuenca."
Click here for more info on the Cost of Living in Ecuador. 
Steve Le Poidevin  – Peru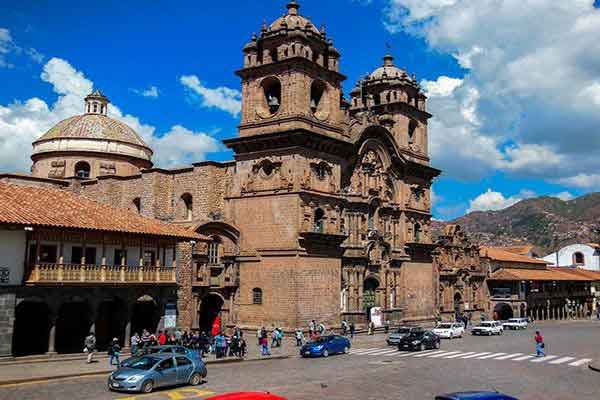 Steve Le Poidevin and his wife Nancy left Canada in 2008 and have enjoyed the lower cost of living overseas since. Today they live in Peru, one of the least-expensive countries in the world to retire to comfortably—and a place where residents needn't compromise on comforts.
"Our basic living costs including taxes, pension contributions, and unemployment contributions were about $60,000 a year in Canada," he says.
"Today we spend about $7,200 on rent, $4,800 on groceries, $400 on utilities, $1,200 on entertainment, and $3,600 on insurance for an annual total of $17,200. We usually fly back to Canada every couple of years, which costs about $2,000, so that brings our annual total up to just over $19,000.
"We've been gone from Canada for a decade, and we have easily saved over $40,000 per year.
"Moving abroad allowed us to retire early, see the world, and live in a world absent of snow and cold for much less money. And we also had the extra benefit of living in large urban areas with all the amenities, like Chiang Mai, Thailand and now Trujillo, Peru."
Click here for more info on the Cost of Living in Peru. 
Jim Santos – Ecuador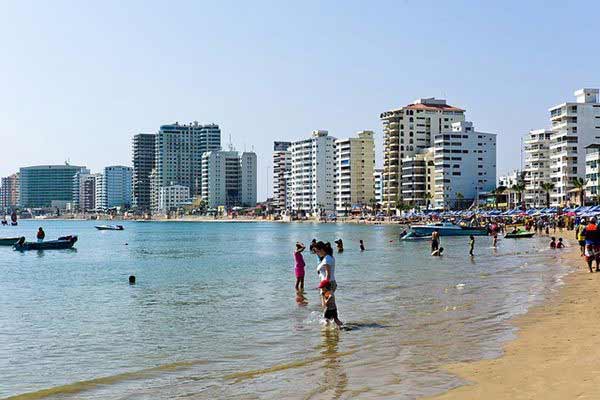 Ecuador's lower cost of living attracts many expats to this South American gem. Jim Santos, IL Coastal Ecuador Correspondent, and his wife, Rita, moved to Salinas, Ecuador at the beginning of January 2014. In that time, the Santos's has saved over a quarter of a million dollars.
"In the U.S. we were living in a waterfront condo on Maryland's Eastern Shore," Santos says. "Our monthly expenses were averaging just over $6,000—$72,000 per year. To add insult to injury, Maryland charges not only a state income tax, but you then add an additional 50% to your bill for the county. Clearly, we were living just to work.
"We sold all of our U.S. properties and were able to pay cash for both a smaller "safety house" in West Virginia, and our new home in Ecuador. In Salinas, on the Pacific Coast, we were able to secure a 2,000-square-foot, four-bedroom, four-bathroom condo. Bye-bye to the mortgage.
"Another big savings is that we do not need a car in Salinas. There is an excellent local bus system, where I pay 30-cents per ride and my wife 15 (rate for 65 or over), and cabs are easy to find and inexpensive. Plus, we can walk to just about everything we need, usually only using a bus and cab for a weekly grocery run. We figure we spend a whopping $15 a month on transportation now.
"When you work it out, our monthly expenses now average about $1,800, or $21,600 per year. That means that after five years in Salinas, we have saved a total of $252,000.
"One of the most telling points is pretty obvious—I was able to retire at 57, just a year and a half after making the move.
"And that's not all—the healthy lifestyle, fresh produce and seafood, and the great weather that encourages walking helped me reduce my weight from 319 pounds down to 209. I was able to first reduce my medications for Type 2 diabetes, and then eliminate them completely. This has undoubtedly given me a chance at a longer, more active life—and that's a priceless return on our investment."
Click here for more info on the Cost of Living in Ecuador. 
Related Articles
The 5 Top Retirement Havens with the Lowest Cost of Living
The World's Best Places to Retire
The Cheapest Places in the World to Live