In the last week, the International Living website has seen a 189% jump in the number of Americans seeking information about moving abroad.
Americans are leaving the country or seeking foreign visas in record numbers.
It's not the first time voters have threatened to move abroad on election week, but this year many appear serious about doing it.
Sure, it sounds like a reactionary move—melodramatic even. But frankly, a home abroad is a smart thing to have regardless of what's happening in Washington.
Buy right and you'll not only have a place to go when things turn sour, you'll also have a place you want to spend time…for an extended vacation…remote working retreats…or just to get away from the noise.
In the right locations, it costs you a lot less than you think too…
To round off election week, today I want to share some of the best bargain boltholes my team have found throughout Latin American. These are all homes in the $100,000 range or even less, that are easy to reach, and in places where there is a straightforward path to residency. In other words, places you can move to right now if you want to.
So, grab your go-bag, pack what you need, and let's begin…
Cotacachi, Ecuador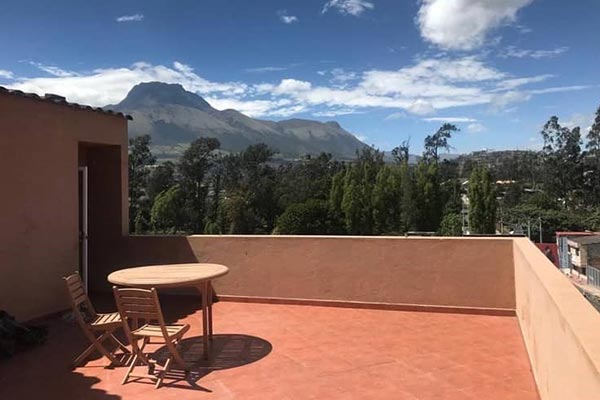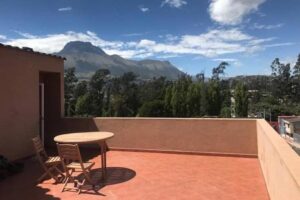 In 2008, as the world careened into crisis, I bought a condo in the mountains of Ecuador.
I was tired, busy, and rushing around as the world appeared to unravel. In the West, banks collapsed, people lost jobs, and saw pensions and savings decimated…
A bolthole seemed smart and the small town of Cotacachi was perfect.
Up there, I slept like a baby, the air was crisp and clear. The views from my terrace to Cotacachi were what really sold me on it. That's where I imagined I'd spend time. Reading, writing, eating healthily.
Recently, one of my team sent me a listing for a very similar property. It costs just $48,000, sits right on the edge of Cotacachi's historical center, has a spacious rooftop terrace, and some spectacular views of the surrounding mountains.
Heck, looking at it now is making me nostalgic…
Granada, Nicaragua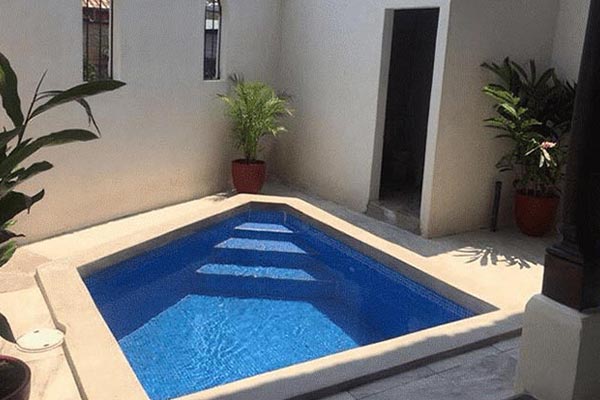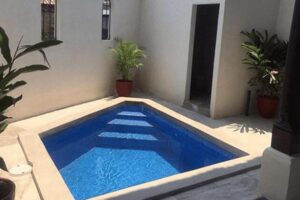 Check out the listing for this $114,866 home here.
I love Nicaragua. Most years I spend time there. My trip last February took me around the Pacific coast and to the city of Granada, to the south.
Granada remains my favorite colonial city in the Americas. It's full of colonial charm, grandeur from a bygone moment when it dripped in wealth.
But it's the people that really set Nicaragua apart. They are warm and friendly. Spend a bit of time there and life becomes about simpler, more important things. They have very little but give a lot.
Nicaragua is certainly not without its issues. RETA members can read my report on the Nicaragua crisis here.
If you are looking for overseas real estate to securely grow your nest egg, then Nicaragua is not for you. As a straight-up investment play (unless you are interested in long-term land banking) there are more stable places with the same upside.
But, there's more to our beat than just making money. We also look for special places we can buy cheap and enjoy.
So, I merely caution you to profile yourself and your tolerance for risk, and if you're interested in a deal in Nicaragua then go in with your eyes open and your head screwed on…
The three-bedroom, new-build property above come with a courtyard garden and a plunge pool, and puts you right at the heart of Granada's historic center, within just a few minutes' walk of its main drag, Calle la Calzada, which is lined with cafés, restaurants, and shops.
Guanacaste, Costa Rica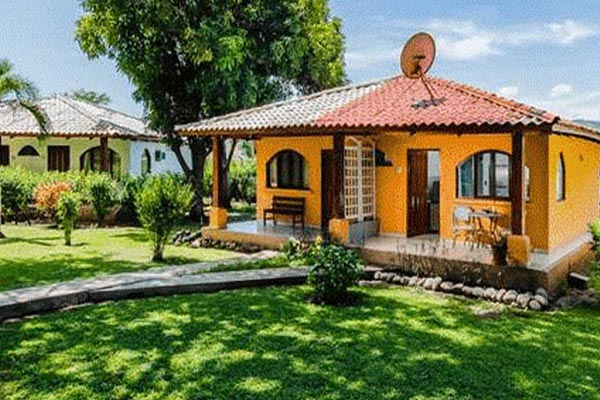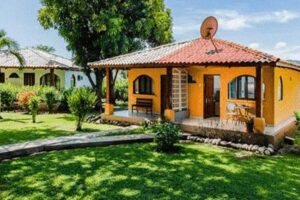 I'm a climate junkie, and I buy real estate based on my temperature preferences. By owning in different parts of the world, I ensure that I can always live somewhere with perfect, spring-like temperatures.
As the northern hemisphere now heads towards winter, tropical countries like Costa Rica move towards their most pleasant time of year. Between December and April, Costa Rica is at its driest and brightest, making it the perfect place for a winter base.
Better yet if you can buy turnkey at a great price…
This one-bedroom casita, listed for just $89,000, is located in a gated community just a 10-minute walk from the popular Playa Potrero beach, on Costa Rica's Pacific Coast.
There's an open-plan kitchen/living area with a breakfast bar, which leads out to a terrace that's perfect for al fresco dining.
The community has a shared pool and the condo is located at the back of the development so it's quiet and private.
It's the perfect place to escape the winter, and when you want to return home, just lock and leave until your next visit.
Get Your Free Real Estate Report Now
Sign up for our free daily Postcard e-letter and get a valuable free report on the The 5 Best Places to Buy Real Estate In 2023.
Related Articles
The 10 Best Places to Invest in Real Estate
Election Fatigue? I'm Here to Help
How to Profit From New Short-Term Rental Demand