The number of Americans looking for information about moving overseas increased a whopping 105% between the November 2016 presidential election and the January 2017 inauguration.
Since the start of November 2016, search traffic on International Living's website—which gets over 1 million visitors a month—has more than doubled on searches related to moving overseas.
Mexico tops the list of countries people are most interested in, followed by Costa Rica, Ecuador, Italy and Panama.
These are all countries that rank well on International Living's annual Global Retirement Index and are long-time favorites among Americans looking to improve their quality of life while they spend less. Here's why…
Mexico—The World's Top Retirement Haven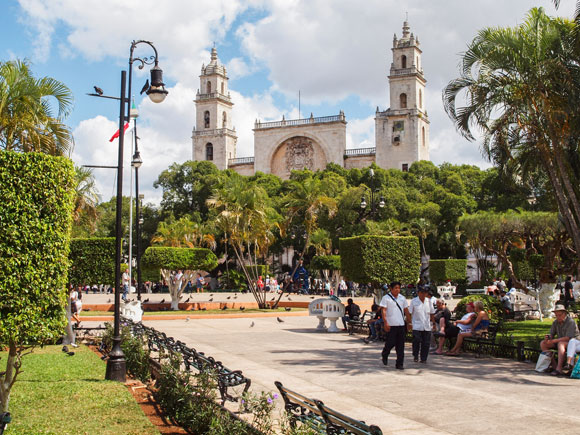 Estimates are that more than a million North Americans already live in Mexico. You'll find many of these expats on the shores of Lake Chapala, in the colonial towns two to four hours north of Mexico City, and along the Riviera Maya and in Mérida, on the Yucatán Peninsula.
English is widely spoken in these popular expat spots. This makes it easy for you to fit right in. And…you can drive down, or fly home for as little as $200 round-trip.
With the current low peso, Mexico is now offering prospective expats historically low costs of living. International Living has just named Mexico as the best place in the world to retire in its Annual Global Retirement Index 2017.
IL Mexico Editor Glynna Prentice has lived there for 10 years. "Mexico is even less expensive today than it was when I moved here," she says. "Goods priced in pesos—including properties for sale or rent—are definitely cheaper. When I first moved to Mexico, friends in Campeche, in the Yucatán, rented a three-bedroom house for $500 a month. Today, even with 10 years' inflation, that house would rent for about $350."
 "Living in a well-developed country like Mexico makes everyday living pretty easy," says IL Roving Latin America Editor Jason Holland. "There are big box stores here with plenty of brands from the U.S. My kids get their favorite peanut butter. My wife and I get our turkey bacon. Of course, we buy a ton of fresh produce, too. You can get a couple dozen limes (for margaritas) for $2. Carrots are 20 cents a pound, and a pound of tomatoes is 72 cents."
Your dollars will also go even further when it comes to Mexican healthcare. You can get healthcare that's even better quality than what you're used to, and for one half to one third the price to boot. Mexico also has six Joint Commission International-accredited private hospitals—the world standard for hospital accreditation.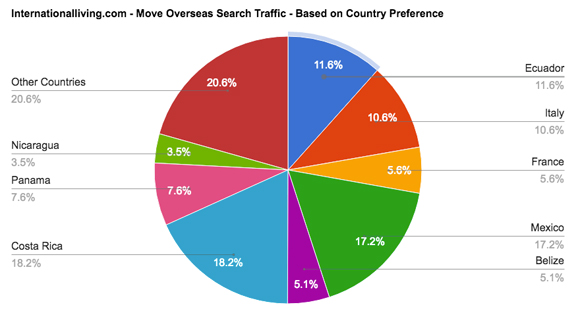 Costa Rica—Ticks all the Boxes for a Great Retirement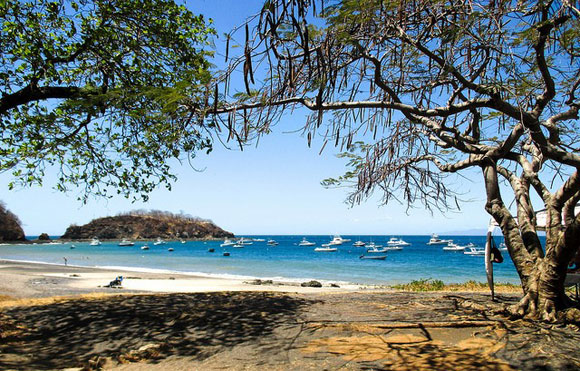 Costa Rica ticks almost all the boxes on anyone's retirement checklist.
It's conveniently close to home. With many direct flights to two international airports (and a third in the works), it's close to the U.S. and Canada—less than three hours from Miami.
From the temperate Central Valley to the beautiful tropical beaches (Costa Rica offers more than 1,000 miles of coastline), there's a climate for everyone. The World Health Organization praises the country for its healthcare system and has ranked it higher than that of the U.S., despite Costa Rica spending 87% less on healthcare per capita.
Costa Rica remains as good an option as it's always been for retiring inexpensively, starting a business, or happily spending time in your second home in the sun. As expats Paul and Gloria Yeatman found out, it's remarkably affordable for daily living.
They wanted fun and adventure in their retirement. "And no more snow." Their goal, they say, was to live better than ever…but on $2,000 a month or less.
"We're doing exactly that," they say, "and we love our life here."
You'll find a built-in community of English-speaking locals and expats—it's said that more than 11,000 U.S. retirees currently live in Costa Rica.
Ecuador—Live Comfortably on Your Social Security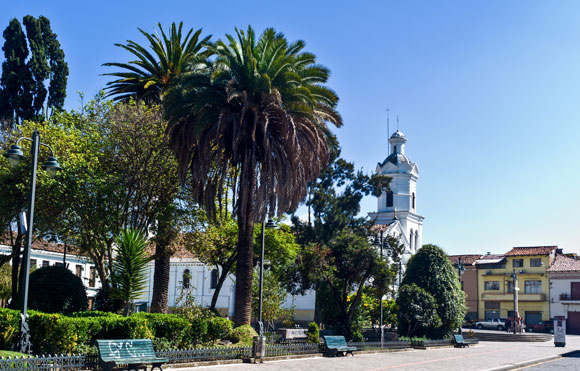 In recent years, intrepid North American expats have started to relocate to Ecuador.
What they've found is a country with pretty colonial towns and cities, miles of golden-sand beaches, an equatorial climate tempered by offshore ocean currents and the mountain terrain to make it spring-like year-round, and an incredibly low cost of living.
Across Ecuador, you'll find expats living comfortably on as little as $1,000 a month if they own their own home, and rentals also remain affordable—count on paying around $500 for a three-bedroom apartment in a city, with small-town rentals costing even less. For many, a Social Security check is more than enough to live well on. Among other things, you'll save big on healthcare here, with doctor's visits costing $25 on average while seeing a specialist will set you back $30 to $40.
The city of Cuenca, with a population of nearly 500,000, is a popular choice for expats. It's large enough to have almost anything you need, yet small enough that you don't feel lost in the crowd. It doesn't take long to become familiar with the various neighborhoods and find your way around. And you've got a large, organized, and welcoming expat population (about 3,000) in place to help you settle in.
With average temperatures hitting highs of 70 F and night time lows of 49 F, you won't need to heat or cool your home. As a result, electric bills tend to stay under $20 a month for most expats.
Another popular expat haven in Ecuador is the highland town of Cotacachi.
For those seeking a slower pace of life, with a vibrant culture and warm and welcoming people—not to mention a never too hot, never too cold climate, Cotacachi could be your place.
Italy—Enjoy Life, Every Single Day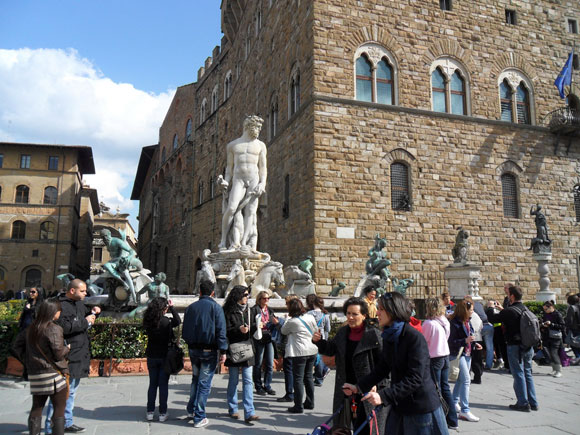 Italy is undeniably romantic. From the days of the grand tour, when the first tourists stood in the shadow of the Coliseum, Italy has attracted expats. As many of them have discovered, it's not all about the big draws like Venice and Rome. There is another Italy. One full of idyllic hilltowns, medieval villages, wildflower meadows, and gurgling streams.
One of your most difficult decisions will be figuring out which region of Italy has the qualities you're looking for. For some, it's the beaches, mountains, art treasures, and renaissance magnificence of Le Marche's medieval villages. For others, it's the quintessential landscape of dreamy hilltowns of Tuscany that embodies all that is Italy.
For American Lisa Condie, Florence is where her soul feels most complete.
"I adore the Oltrarno area of the city, as well as my new neighborhood around Borgo Pinti," she says. "Here, I love the sandwich shop Borgo alle Fate, or meeting a close friend for a lovely long lunch at Natalino. Both areas are quieter than central Florence and have a great neighborhood feel to them," Lisa says.
After selling her house back in Utah, she decided to use her nest-egg to live in Italy.
"In the U.S., people work like dogs until they are 65, and then retire. In Europe, it's different. People enjoy life, every single day, and I wanted to experience that."
The cost of living is lower than you might expect, especially when you live in a major city like Florence.
"I have rented apartments for €800 to €1,000 [$880 to $1,100] a month," Lisa says. "I shop about three times a week at the Sant'Ambrogio market, where I can buy sacks of fruits and vegetables for €5. Cooking at home is much cheaper here than in the U.S., and I find dining in Florence to be expensive, so I generally opt for lunches out rather than dinner. However, I eat out about five times a week, as great food and social interaction are a high priority."
Panama—Great Special Benefits for Retirees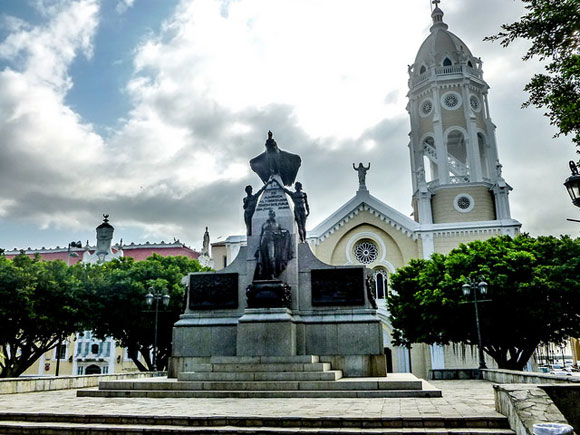 Panama is one of the best retirement destinations on International Living's beat. It has a modern, cosmopolitan capital city, beautiful mountains and beaches, a tropical climate, and a low cost of living. But one of the main reasons expats are drawn to Panama is its extraordinary retirement incentives.
Panama's Pensionado Program is the most generous and appealing program of special benefits you'll find anywhere in the world today. Best of all, you don't need to be of "official" retirement age to qualify. Just provide documentation of a guaranteed income of $1,000 a month from a government agency (that is, Social Security, disability, armed forces, and the like) or corporation.
As a qualified pensionado in Panama, you're entitled to many perks. Entertainment up to 50% off and 20% off medical consultations, for example.
Panama is close to the U.S., just a three-hour flight from Miami. It's politically stable and business friendly. The country enjoys mild weather, with a climate that offers everything from tropical beaches to temperate mountain retreats. It's home to some of the best healthcare in the Americas. And Panama uses the U.S. dollar, making it even more convenient for U.S. retirees, who can see just how far their money stretches here.
You can satisfy just about any lifestyle dreams in Panama. The capital, Panama City, offers a cosmopolitan lifestyle. If you like the beach, you'll find more than 1,500 miles of coastline, including some 1,000 idyllic islands. And there are lots of mountain towns, too, like Boquete—which has a well-established expat community and all the modern conveniences you'd expect.
Search traffic also increased between the November 2016 election and the January 2017 inauguration for two additional countries: France, which has the best overall healthcare system in the world, according to the World Health Organization, and Belize, which offers one of the lowest costs of living in the Caribbean.