The romance of owning a home in Europe is undeniable. The thoughts of waking up in the morning and stepping out your door to the scents of baking pastries and the sounds of bicycle bells as your European neighbors fly past on their way to cafés or art studios…
Europe has some of the most iconic geography and cultures in the world. From the golden sands of Portugal's Algarve…to the rolling hills of southern Spain…to the simple grandeur of the French countryside… It's more than possible to find your own idyllic slice of European life. Not only that, but you could even profit from the opportunity.
To give you my background in brief: I've been a real estate scout and investor for a couple of decades. My job is to seek out the markets and the destinations where an investor can get in while prices are low and then profit as values rise. I seek out that kind of opportunity in countries all over the world—in Europe, Latin America, and Asia.
I started my Real Estate Trend Alert group in 2008. This is a savvy group of investors who want to maximize their profit potential when buying overseas real estate. I send them details of the best deals I find as well as market analyses and insider tips, direct to their inbox. And, they get special members-only pricing and terms on the deals I recommend.
In this article, I'll give you the details of the stand-out European locations on my beat. There are some truly incredible deals to be found on properties in Europe you won't see in other parts of the world.
Portugal's Algarve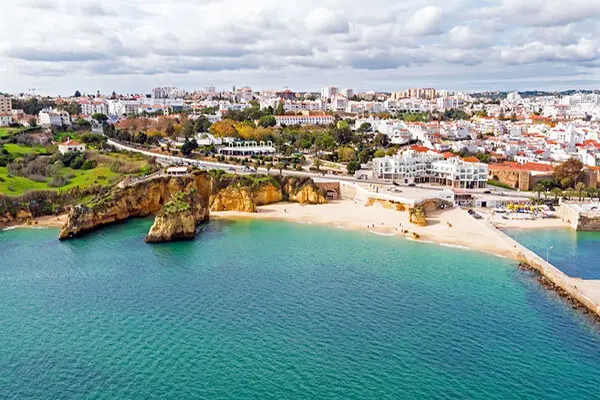 Perhaps more than anywhere else in the world, I've been putting my boots-on-the-ground approach to use on Portugal's Algarve. A region that's nearly unparalleled in Europe in terms of the returns it can offer savvy real estate investors.
The Algarve has perfect weather, with 300 days of sunshine a year, amazing beaches, and world-class golf. It's easy to get there, the cost of living is low, the food is great, and it's safe…peaceful.
Its sunny shores offer perfect escapes for all types, from those seeking an energetic nightlife, to families looking for secluded stays next to vast golden-sand beaches. It has historical attractions in former Moorish towns, thermal springs, and miles of limestone caves and grottoes, cliffs, and bays along its rugged coastline.
Importantly, the Algarve attracts a huge mix of markets. It's what I call an "internationalized destination" that draws Northern Europeans, North Americans, and even folks from as far away as Asia. This is crucial… As a conservative investor, I buy in internationalized destinations because they are far more resilient to crisis. It's a place where, no matter what happens, people always come.
For instance, a contact on the Algarve tells me that in the beach town of Lagos in 2020 the average occupancy for well set up, well located, and well-managed properties was around 35 weeks.
My contact manages a lot of rentals in Lagos and elsewhere on the Algarve. So he should know. Despite the pandemic, I hear some property owners were still pulling in gross yields of 7%. Given what was going on in the world, that's impressive. My contact rents his own villa on the Algarve each summer. As lockdowns spread rapidly around the world in 2020, he had most of his reservations cancel. It took him less than a week to replace every single one with new bookings. He pulled in $44,000 in just two months renting out his home.
The short-term rental market in the Algarve is anchored by a red- hot, 10-week peak season. You can add the two weeks at Easter and schools' (in northern Europe) spring and fall breaks as high season. (The Algarve is very popular as a family destination.) March and September-October are good months to rent to golfers, young couples, and retirees. But in recent years the peak and shoulder seasons have been expanding rapidly. Even the previously dead winter months are attracting more visitors. I know of some owners who have been able to exceed 90% occupancy on short-term rentals in Lagos.
Buy well in the Algarve, and you can lock in both high yields, and strong appreciation—a two-punch play that I love. And you can access Portuguese bank financing, too. As I write this, you can get a mortgage of 70% or up to 80%, with rates as low as 1.8% variable, or a fixed-rate mortgage at 2.3%.
Where to Look on the Algarve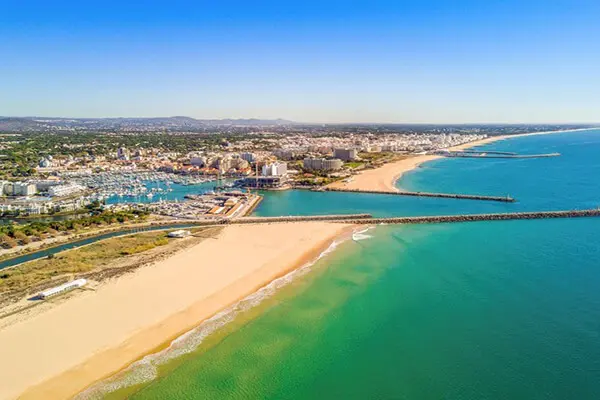 Before the 2008/09 banking crisis, development was radiating out from the central Algarve in two directions—east and west.
In the Eastern Algarve, traveling toward Spain, the region is less developed. Prior to the crisis, a Path of Progress was rolling this way but amid the banking meltdown it ground to a halt around the historic town of Tavira.
Much of the eastern Algarve is local, traditional, and hasn't been "resortified." And that's part of its appeal.
However, when I'm looking for a pure profit play, I look to the western or central Algarve, where the short-term rental market is red hot.
The opportunity on the Central Algarve is to lock down a villa, something undervalued, old or unloved. Done right it's a way to double your money.
The central region around the marina of Vilamoura is the Algarve's "Golden Triangle." It was the first part of the Algarve to develop, start- ing in the 1960s. Today, you'll find 5-star hotels, multi-million-dollar yachts and luxury resorts.
Because it's the most established part of the Algarve, opportunities here are thinner on the ground, but with a little digging there's still a chance to find something truly special in this region.
In fact, the central Algarve is where in 2020, thanks to a local contact, I found myself in possession of a bag of keys…each of which opened the door to a bank foreclosure in one of the Algarve's most luxurious resorts.
In Portugal, luxury homes in some of the most sought-after com- munities in the country could be sitting on the bank's books for 12 to 13 years. It takes an eternity for them to work through the bureaucracy and legal process. When it gets to the point where the bank is ready to sell, they'll frequently offer 100% financing on these repossessions, but most investors are no longer paying attention. The homes are over- grown and most of the time, priced too high.
The bankers don't know real estate. In many cases they might not even know the Algarve. Who knows where the prices come from? But once in a blue moon they get the pricing wrong on the downside… And that's what I found on this scouting trip to the region.
The high-end condos I had keys to were grossly undervalued. At the time, I figured at least €120,000 below market value—I've since discovered that my estimate was way too conservative.
I immediately offered €350,000 on a very spacious apartment spread out over two levels with three terraces…and a rooftop area with a hot tub.
After some back and forth with the bank, we settled on €410,000. That was the asking price. But because it's a bank foreclosure I was able to borrow 100% at extremely low rates and effectively make this play with the bank's money.
I'm only into the deal for closing costs plus the cost of renovation and furnishings—I figure about €55,000 total.
My monthly mortgage is now €1,400. And following renovations, the condo is up and running and I can charge €3,500 per week in August.
And, get this: I've since seen an identical unit listed for sale at €830,000, which gives me huge built-in gains on top of my rental income.
Finally, let's look at the Western Algarve… This is where you have the town of Lagos, arguably the most historic town on the Algarve. This was home to Henry the Navigator and the adventurers of the Age of Discovery.
It's a pretty and happening place, compact, low-rise, and walkable. From spots all over town, you can catch breathtaking views of the Bay of Light, fringed by miles of golden sand, with the town of Portimão on the other side.
You can walk from town to semi-secret sandy coves, long stretches of golden sand, cliffs, sea stacks, and bluffs. The coastline and climate remind folks of Southern California.
This is where I've uncovered some of the most exciting opportunities on the Algarve in recent years. Lagos is booming and members of my Real Estate Trend Alert (RETA) group who have bought there are sitting pretty. For instance:
One RETA member locked down a luxury four-bedroom condo in Lagos a few years ago for €475,000. Since then she's made strong rental income and also got significant use out of it In 2021, the same condo type—with a slightly smaller garden— was on the market for €795,000. That's a whopping paper gain of €320,000.
Another RETA member bought two condos as investment properties about six years ago for approximately €430,000 each. They rented them both, bringing in an average of about €30,000 (a 7% gross yield) a year each and later sold one for €650,000. • In 2020, I recommended condos in a community in Lagos called A year later, I got word that a RETA member who bought there was already getting offers €160,000 higher than what they paid.
In Santa Maria, another community where RETA members could get in from €310,500 thanks to a 10% discount, condos that listed for €600,000 in 2020 were on the market 18 months later for €800,000.
Most recently, RETA members got in on an opportunity 37 years in the making with the Dona Ana community, where they locked in discounts of €53,000 and more on luxury condos where I predict potential gains of $139,836, just one year after delivery. Best-in-class property in Lagos is in incredibly hot demand. By getting in early on the right condos, in the right locations, we can do very well. Demand is surging, supply is scarce, and there are constraints that put serious limitations on availability. We just need to use our contacts and move fast when we get the chance.
Lagos attracts people year-round. It's very popular with Scandinavians who escape their hard winters to play golf and relax on the beach…even in January when the weather in the Algarve is at its coolest. And more and more remote workers are arriving here too, further extending rental occupancy.
That's what makes it such a stellar proposition—and a place where I'll continue to keep digging for deals.

Portugal's Silver Coast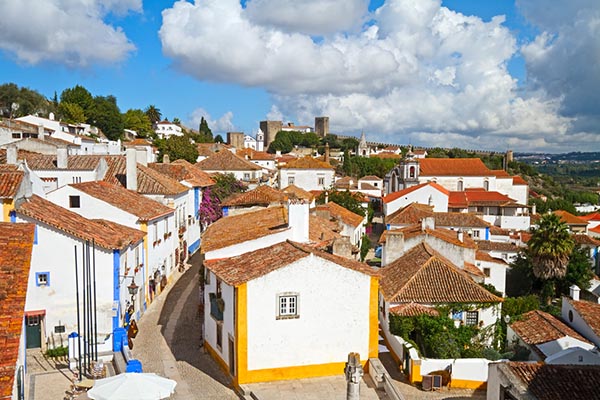 One of the most distinguishing features of Portugal's Silver Coast, is that it is definitely "not the Algarve." In other words, mass tourism has not yet penetrated to the same degree as it has on Portugal's southern coast. This has kept prices low, and made the Silver Coast one of my top recommendations for a lifestyle buy.
In fact, since buying here myself in October 2020, I've made the Silver Coast my home base. I've had such a positive experience here that it has rendered my other plans redundant. That means less time in my Mexico bases, less time taking in the Irish summer, and more time putting roots down here.
What makes it so special? Its beaches are pristine, there's a treasury of stunning historic towns and fishing villages to explore, I'm spoiled for great seafood…golf…entertainment. And the people here are friendly and easygoing. Not to mention, the value here is very hard to beat…
For my beachfront condo, my total monthly payments (including mortgage, taxes, HOA fees, and golf club dues on two great courses) comes in at just under €1,110. That's less than what property tax alone would come at in California. And I'd argue that the beaches here are nicer.
Portugal's Silver Coast stretches about 155 miles from Assenta, an hour north of Lisbon, to the mouth of the Douro at Porto. Framed by the protected landscape of the Serra de Montejunto and the raw beauty of virgin Atlantic beaches, the Silver Coast is both the home of Portugal's only marine nature reserve and a mecca for surfers and golfing lovers from around the world.
It's the beaches that first impress. They are long, wild, and sandy— ideal for walkers. In the winter, the world's surfers gather here to ride waves the size of multi-story buildings. But the water is certainly colder than the Mediterranean and you have to be wary of the waves and the tides.
It is perhaps the cooler temperatures that have kept the Silver Coast from growing as popular as the Algarve, but depending on your preference that can be an advantage. For me, the Algarve is too hot in the summer.
Everything here is lovingly preserved and unspoiled. The seaside towns combine attractive old architecture with modern services and usability. For instance, Óbidos, just 20 minutes away from my condo, is a stunning medieval walled town and a declared national monument. Compact and walkable, it has lots of picturesque cobblestone streets to explore, lined with colorful houses dressed with geraniums and bougainvillea…gothic windows and doorways…and whitewashed churches, all surrounded by 12th-century castle walls.
If you are looking for overseas real estate as a straight-up investment play, then you'll do much better in the Algarve. However, if you're looking for a deep-value lifestyle play that still offers some in- come potential, the Silver Coast should feature high on your shortlist.
It offers amazing empty beaches and natural reserves; lots of vibrant towns that aren't overrun with tourists; a low cost of living, with great restaurants, cafés, grocery stores, and food markets; close proximity to Lisbon and the international airport; relatively low real estate prices; and low borrowing costs…
That's not to say there isn't a profit angle. Buy well here and you can do very well. For instance, when I left my Silver Coast home for Ireland during summer for 10 weeks or so I made my condo avail- able for rental. During that period, it drew in enough rental income to cover the entire year's costs, including mortgage of €635 a month. The condo next door has been rented solid from early May right through to November.
The Silver Coast attracts a lot of vacationers from Northern Europe during peak season, and has a strong shoulder season due to its reputation among golfers. The golf season extends right to the third week of November and I'm hearing it's getting even longer, as Scandinavians continue to come in larger numbers to get their golf fix.

Costa del Sol, Spain
The Costa del Sol ("Sun Coast") is beautiful, almost endlessly sunny…and one of Europe's top tourist destinations.
This strip of stunning coast has all the ingredients of a successful internationalized place. The weather is amazing: it has 320 sunny days each year. The beaches are stunning, and it has appeal for a broad cross-section of people. You have historic towns and cities, incredible locally produced food, world-class golf courses and marinas, shopping, and entertainment.
Crucially, it's easy to get there. In 2004 Málaga airport saw over 12 million passengers. In 2019 it was up to nearly 20 million. (And by July 2022, figures were already close to pre-pandemic levels—93% of what they were in July 2019.) It's a short hop from almost anywhere in Europe. You're looking at a flight time of typically one to three hours. (Which also makes it good as your European base.)
Go back 70 years or so and the Costa del Sol was a hard-to-reach playground for the international jet-set. It could take days to get there. Things really started to take off for the region when a Spanish-born prince of German origins bought land and created the famous Marbella Club in 1954. A guy named Alfonso of Hohenlohe-Langenburg.
European aristocrats were joined by Hollywood royalty: Grace Kelly, Ava Gardner, Marlon Brando, Orson Welles, Brigitte Bardot, Frank Sinatra. Audrey Hepburn lived full-time in a private villa in the Marbella Club.
In 1964 the runway at Málaga airport was extended to accommodate wide-bodied jets and there was an explosion of tourism with new hotels and resorts opening. Northern Europeans, mainly British and Scandinavians, poured onto the Costa del Sol.
When the tourism industry first took off in this part of Spain, the towns and cities close to Málaga airport developed first. Less-than- attractive high-rises sprang up in towns such as Torremolinos and Fuengirola, catering to tourists who wanted to fly in and fly out on a cheap beach vacation without ever experiencing local culture.
But more upmarket tourist destinations were developing farther west along this coast, in towns like La Duquesa and Estepona. That was helped in large part by a new highway that was built in 1998. Before that highway, it would have taken you an hour and 40 minutes to get from Málaga airport to these towns. Today it's less than an hour.
This is also Europe's most popular golfing destination. The sport is so popular in the area that it's been called the "Costa del Golf."
Plus, there are financing advantages to investing here. As a foreign buyer, you can apply for a mortgage in a regular bank in Spain (not a given in every country on my beat). And the rates and conditions currently being offered to foreign buyers are attractive. The typical LTV (loan to value) you might be offered is normally 60% to 70%, but can go to 80%. You borrow in euro at a rate tied to European Central Bank rates.
A Track Record of Gains
For 15 years, real estate prices in Spain soared. Then the worldwide economic crisis rolled through the country and burst the real estate bubble.
That was 2008. For four years I watched and waited, keeping tabs on what I knew would develop into incredible deals. It took a while for the fire-sales to begin, but patience was rewarded and I recommended quality inventory to RETA members at incredible discounts…
Back in about 2012 to 2013 I started to find real estate opportunity here as a result of the 2008 financial crisis. I found discounts on completed communities. These were places built between 2008 and 2010. Projects where the developers largely didn't sell the condos pre- construction because the market was rising so fast they wanted to wait and sell later for higher prices. Then the crash happened and these developers found themselves caught out with finished homes they couldn't sell.
These communities went through a complex bankruptcy process and came out the other end, in many cases, overgrown and in need of some sprucing up. Various investment groups came in, bought up the condos, renovated them as needed, and resold. It was a great opportunity for Real Estate Trend Alert members because we got in at discounts of up to 70% in these fire-sale deals.
RETA members landed some remarkable crisis deals. And it's important to note that in Europe this crisis has been playing out for a long time—it's actually still possible today to find deals resulting from it. For instance:
One of the group bought on Spain's Costa del Sol in mid-2014 for €99,000. Just five years later, similar units were listing at €229,000.
In April 2015, I recommended condos at Valle Romano, 20 minutes from the luxury destination of Puerto Banús and five minutes from RETA members could buy a two- bedroom, two-bathroom condo at Valle Romano for €98,000. In the community where these condos are, which is set around a golf course, there's a luxurious clubhouse that sits at the top of the hill and looks out over the Mediterranean. One RETA couple bought a three-bed, two-bath condo for €116,050. In 2021 it was worth €185,000. They used the property for vacations at first and then for full-time living.
In June 2015 I recommended an opportunity to buy condos in a Costa del Sol community called Señorio de Gonzaga with extremely strong rental potential. Members could buy a two- bedroom, two-bathroom condo for €129,000.
In August 2020, one of these condos was sold for €254,000. In fact the RETA member involved did everything remotely…never even visited. She bought a penthouse at €129,000 in Señorio de Gonzaga, she furnished it by email, rented out the property short term, again, all remotely, and she sold at a profit (€254,000) by email.
Also in August 2020, RETA members had the chance to buy bank fire-sale condos on the Costa del Sol at a 50% Members could get in on condos from €164,000. The location is amazing, right opposite one of Europe's most prestigious and luxurious golf resorts, the Finca Cortesin. And they're just 15 minutes from Estepona, one of the few coastal towns in the region that has maintained its pueblo charm and character.
Rental demand is booming. My contact who runs a rental management business tells me long-term rental rates have jumped from €1,100 to €1,700+ per month. On our €164,000 condos, that's a gross annual yield of over 12%. Plus, we've seen capital appreciation. My contact tells me that condos we could get here for €184,000 were listed for sale in late 2022 at €325,000—a 76% uplift in prices in just two years.
Bottom line, members of our group have had success with long- term renting, short-term renting, and buying for residency. Some have used their IRAs to purchase, some live full-time, others just vacation… By buying the right deals at the right fire-sale prices they are sitting pretty.
As the market recovered, the best fire-sale deals were snapped up… yet thanks to our focus and our contacts we are revisiting the glory days of crisis deals on Spain's Costa del Sol. In 2022, I brought RETA members a chance to act on a true post-crisis fire-sale deal.
Our deal was in Casares Costa, a community I know well. I've visited the clubhouse many times. There's a nine-hole golf course, three swimming pools, large green areas, 24-hour security, a gym, a wellness center, two bars, a restaurant, and beauty salon. Buildings are low density, only three levels, ground floor, first floor, and penthouse. The penthouses have private elevators.
Our opportunity was to own luxury condos at 50% off in one of the best locations on the Costa del Sol. Our price was from just €199,000. Penthouses that were €665,000 were ours from just €345,000. And I predict more to come. A few notes on the developments we're seeing in the market there:
As predicted, the Zoom Boom is making itself known and new communities are being developed with home offices, coworking spaces, and everything the work-from-anywhere crowd.
New nationalities are showing up as buyers to supplement the usual mix of British, Dutch, and I've heard tell of Polish buyers becoming more prevalent as a growing number of affluent Poles look for second homes in the sun and seek places less under threat from the troubles their Ukrainian neighbors to the east are experiencing. Which just goes to show that the Costa del Sol is indeed the kind of internationalized place that will always be popular as various buyers come and go.
More and more I see that the Costa del Sol is becoming less a series of separate towns and more like one city with varied neigh- From the affluence of Marbella and the uber-affluence of Puerto Banús, with its designer stores by the waterfront and lines of superyachts, to more accessible (and noticeably more Spanish) places like nearby Estepona or indeed charming hill towns like Ojén.
Languedoc, France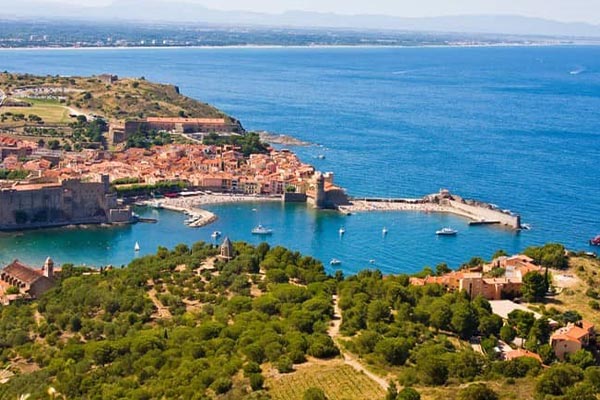 Few regions in the world garner such universal admiration as the South of France. And justifiably so. Its stunning Mediterranean coastline backs into rolling, vineyard-lined hills. You can visit medieval hilltop towns and castles, drive winding clifftop roads or along fields of lavender or ancient olive groves.
There is sunshine 300 days a year, and even the winters are lovely here. A special quality of light has attracted artists for centuries. For everyone else, it's just an ideal setting for a coffee at dawn or a glass of wine at dusk.
However, the French Riviera's long-established status as a favorite amongst the jet-set, means that it's one of the most expensive markets in France. Its glitz and glamour comes with a price.
But, look beyond Cannes, Nice, Antibes or Saint-Tropez and you can still find good value. In fact, there's another South of France where expats and second home owners can find everything that makes the French Riviera so special, while avoiding the high cost. It's a place favored by many French, that's becoming increasingly popular with European second home owners and Americans too. I'm talking about the Languedoc…
Once known as "the poor man's Provence," the Languedoc region of southern France is slowly arriving as a destination. In fact, for six years pre-pandemic, tourist numbers here rose by an average of 17% a year.
I scouted the Languedoc in August 2019 searching for a profitable property to use for a few months of the year out of high season, when the weather's still warm—this was before I decided on Portugal's Silver Coast instead. I was also interested to see how this part of southern France stacked up in terms of value and opportunity against its famous neighbor, Provence.
The Languedoc's Mediterranean coast is part of France's sunbelt and its long sandy beaches are still fairly uncrowded. Inland you'll find wild mountain ranges, dramatic gorges, and stunning hill towns that many Francophiles will tell you are more authentically French than what you'll find in over-touristed and over-priced Provence.
For many buyers here, who can't afford or just don't want to live on the French Riviera or in the popular villages in Provence, the Languedoc is a value play. In some cases, you will pay one-third to one-quarter of what you could expect to pay in glamorous Provence next door.
Buy the right village home in the Languedoc, market it the right way, and you could lock in a decent 6% gross yield. It's a way of owning a historic home in France that pays. Pre-COVID, I figured you could see annualized capital appreciation of 6% over the next 10 years, but since then, values (for those who bought well) have already spiked by 25% or more. But there's still more to come, and other pockets where the spike hasn't hit yet.
Mortgage finance is available, although the criteria are less flexible than what I have found in Portugal and Spain.
Languedoc-Roussillon essentially covers the area of southern France where the Occitan language was once the common tongue. It's just west of Provence, stretching all the way to the Spanish border where you'll find Roussillon—French Catalonia—sandwiched along- side the Pyrénées Mountains. In 2016, the region joined with the Midi- Pyrénées region and was christened Occitanie. But for most folks, the Languedoc is still the Languedoc.
Its sun-drenched coastal areas offer Mediterranean beaches and colorful resort towns like Coliere. It's also where you'll find most of the big towns and cities—like Perpignan and Montpellier.
As you move inland from the sea, the sun-drenched coastal plain gives way to rolling, forested hills and jagged mountains. No other part of France I know of is so varied. In fact, the microclimates you'll find in the Languedoc can pose a challenge to the real estate buyer. A short drive from one village to another can mean a difference of a few degrees in temperature.
That matters if you're considering a place you can rent out in the peak months of the summer and spend time enjoying during the off season. You want to buy in a place where the climate is still warm enough for short sleeves in September and April. You'll find that in the Languedoc, but my point is you need to choose carefully.
The Languedoc is the biggest wine-producing region in France. In fact, it accounts for 5% of global wine production. It was historically known for producing a plonk wine that kept the miners and industrial workers of the north liquored up, but things are changing. Wine tourism is growing globally and Languedoc winemakers have caught on. You'll find many now offering well-heeled visitors a boutique experience.
It also helps that the Languedoc has so much else to offer. The restored medieval city of Carcassonne gets around 3 million visitors a year. The Canal du Midi runs right through the region from Toulouse to join the Mediterranean near Sète. People come from around the world to cruise on houseboats or cycle along the towpath.
Plus, the Languedoc is a well-connected region with six airports linking you to destinations across Europe and North Africa.
My contact on the ground there tells me that the pandemic has driven French buyers from larger towns to look for homes in the Languedoc countryside and in its small villages.
But what's very interesting is what I'm calling the "Brexit effect." For years, British expats have been by far the largest group of second home owners in France. But now Brexit is beginning to change things. Fewer Brits are buying, and more are selling up. Thousands of expats who lived in France for years failed to apply for residency before the deadline and are now limited to only spending 90 out of every 180-day period in France (or anywhere in the EU). That means right now is the best possible time to find some motivated sellers.
I like expat-owned properties in particular because many of these owners embarked on extensive renovations, thus creating many of the very high-quality resale properties we have today.

Italy's Historic Cities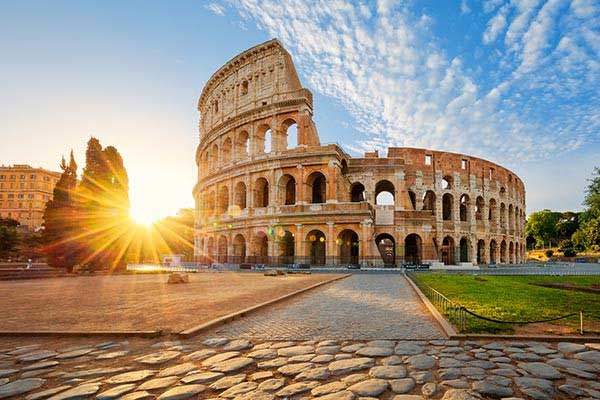 The wine, the food, and wow, the history… The art towns, medieval castles, frescoed churches, and deep-rooted customs… Every region in Italy offers its own version of the country's magic and romance. On any trip you can savor lost-in-time landscapes, stunning views… marble mountains, sandy Mediterranean beaches… And I haven't even mentioned the big historic cities: Eternal Rome, watery Venice, and Renaissance Florence.
Italy is a blue-chip tourism destination, but its real estate prices don't even come close to the equivalent in other European hotspots. And there lies our opportunity.
You don't hear anyone talking about "over-tourism" anymore, but just a couple years ago it was a hot topic all over Italy. Each year millions of tourists poured into its cities. There was a surging demand and limited capacity.
In 2019, Italy drew in 94 million tourists, and was the third most visited country in international tourism arrivals, with 217.7 million foreign visitors nights spent. Italy's tourism sector made up some 13% of national GDP. According to one study by the Intesa Sanpaolo group it accounts for almost 13% of Italian jobs too.
Since the pandemic, talk of over-tourism has disappeared…but Italy and all the factors that make it one of the most popular destinations in the world have not.
This is a place people will always be attracted to. And as travel returns in earnest, Italy is a place where tourism will see one of its quickest bounce backs. In the meantime, we've been given a window to buy something that's not just undervalued but also intrinsically valuable.
In big tourist cities like Rome, many overleveraged multi-property Airbnb owners are now completely overstretched and looking for quick sales, dropping prices by as much as a third.
That's why now is the perfect time to enter the market. The play is to pick up profitable real estate in a historic Italian city for bargain pricing…then tap into the short-term rental market as tourism bounces back. Real Estate Trend Alert members have already made this play on the Riviera Maya in Mexico, where we're sitting on huge profits. Now, we can bring it to Italy.
Italy's historic cities have relatively expensive and glamorous real estate right on the main square and boulevards—real estate the celebrities and industrialists have owned for generations. It's almost never rented or sold. It just sits there and gets used for cocktail parties when it's opera time in Verona, or the annual film festival in Venice.
Day in and day out hordes of tourists walk past and gaze in through windows. Walk a few blocks—15 or 20 minutes in any direction—and you will find something completely different.
There are pockets of Italy's major tourist centers where you can find real estate that's overlooked. Where no one wants to live. But millions and millions want to rent…because you are literally steps from those main boulevards and attractions.
It's a pure income play and not without its pitfalls. But done right it can be very profitable. That's why I sent two of my scouts to Italy in search of overlooked and unloved real estate in the tourist meccas of Rome, Florence, and Venice.
In Florence, for example, one of my scouts found some incredible bargains in the Porta al Prato district, just a 20-minute stroll from the city's main sites. It's a livable part of the city, between the river Arno and the train station, with kids playing in parks, people stopping for coffee and cake in stylish cafés…and it has some nice-looking trattorias.
He found a two-bed here for €239,000. It's 80 square meters and was apparently renovated in 2015. (Roughly $242,005 at the time, for 861 square feet.) Use Italian bank financing to get 60%, and you'd be looking at monthly payments of $666 at the time.
In terms of income, two-bed rentals in the Porta del Prato area were going for €95 a night. And tourism hasn't returned to pre-pandemic levels in Italy yet. Those rental rates I expect will jump by 50% or more as travel returns and the demand-supply balance flips back in favor of landlords. Our window of opportunity is still very much open.
In Rome, I see the biggest opportunity in the Esquilino district, and in the area close to Termini Station. Once regarded as one of the seedier parts of Rome's center, the area surrounding the city's main train station has gotten a facelift. No longer a place only to be tolerated as you move to and from Rome's central districts, Termini and the larger Esquilino area are quickly becoming worthy of a spot on any tourist's itinerary. And, due to its proximity to the centro storico, and its significantly lower cost, it's a prime spot for a high-yield Airbnb.
For instance, my scout found a two-bedroom apartment right next to Villa Wolkonsky, home of the British ambassador, five minutes' walk from the Basilica of San Giovanni, and 15 minutes from the Colosseum. It's 70 square meters (753 square feet) and costs €200,000. This is the kind of place that could easily fetch you €150 a night at high occupancy. Really strong yield potential.
The Profit Opportunity Goes Beyond the Big Three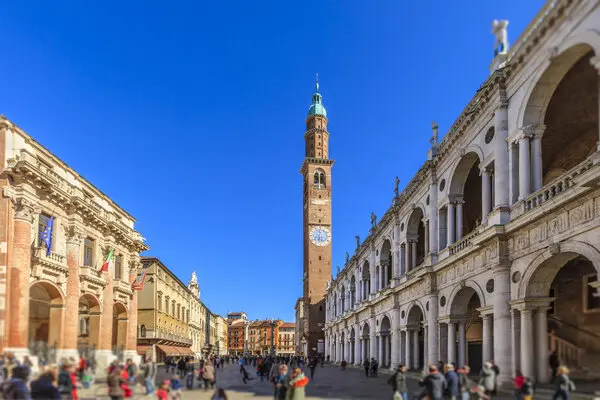 There's opportunity to own a profitable short-term rental in other historic Italian cities, too, beyond the big three of Rome, Florence, and Venice…
Venice saw around 5.5 million tourists in 2019. As Venice gets maxed out by over-tourism other cities and towns nearby could get the overflow.
Known for its elegant 16th-century buildings, Vicenza is less than an hour from Venice. Padua is even closer and famed for frescoes, pal- aces, and one of the largest city squares in Europe, with a garden at its center surrounded by a canal.
In fact, I believe many secondary Italian cities are places we can make this same income play.
The big risk with this play is regulation or taxation. Barring a world war, it's hard to imagine tourists will stop coming to these places…give them what they want and they could pay for your Italian home and then some…
Let's take Verona as an example, a place I would consider living. Verona is stunning. I found it to be a charming, clean, and classy city when I was last there. It's also very walkable. Tourists come to Verona in their millions and the number is growing. The city is home to many artistic treasures, spectacular museums, and it's where Shakespeare set Romeo and Juliet.
Verona is also close to Lake Garda, and it's a hub for the wine industry. That's interesting to us because the city hosts lots of prestigious wine events and conventions, yet when I scouted it there seemed to be a lack of hotels.
The play in Verona looks to me to be three-bed apartments going for around €250,000 that I reckon would rent for €300 a night. These are spacious, brightly lit apartments that can accommodate a group. Just like the one I stayed in on a trip with my extended family of parents and in-laws. In Verona a budget of €250,000 gets you space, which you can't get for that price in historic Venice or Florence.
I was seriously impressed with Verona and could easily imagine myself spending a lot of time there.
You could also buy a one-bed condo here in the €150,000 to €200,000 range and do well…but go for size and you could double your nightly rental rate and only increase your investment by 50%, thus getting a stronger yield.
Are Italy's €1 Homes Really a Good Deal?
There's something irresistible about a free giveaway. Many folks would happily stand in line for hours to get a free coffee. So it's not very surprising to see the popularity of Italy's "free" (or €1) home giveaway explode.
Indeed, when I first heard news that the town of Gangi in Sicily was giving away homes less than the price of an espresso, I hopped on a plane right away to check it out in person. Gangi was the first Italian town to host one of these giveaways, and to this day it remains the most successful.
Since then, there has been about 30 more. Not just in Italy's less affluent south, but in the north too. These towns have turned to such measures because their populations are dwindling. These are often historic, beautiful towns in stunning places, but there's no work for the young. Their Old Town centers are crumbling, and they must do what they can to revitalize them.
But here's the thing: Italy's €1 homes always need extensive renovation. And the towns selling them require you renovate them.
So, by the time you are done with restoration, they're more like €30,000 homes…a good deal, but you can get more bang-for-your- buck if you skip the step of taking on all the renovations yourself.
Look for resales of bigger, more spacious and high-end historic homes in those same towns. In Gangi, for example, I found three tiers of homes: low, mid, and high. The high-tier homes had bigger windows, high and ornate ceilings, and views to the valley. The low- tier were cramped and had doors I had to bend down to get through— the €1 homes typically fall into the "low" category. But I found great renovated mid-level homes for €30,000…and super high-end homes for around €100,000.
My point is, those €1 homes are a good deal…but there are better deals.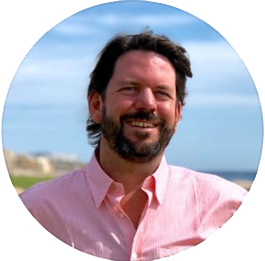 Ronan McMahon is the editor of Real Estate Trend Alert and a contributing editor to IL. He spends at least six months a year crossing the globe in search of the best real estate deals worldwide. For more about his RETA group, and to become a member, go here.
Get Your Free Real Estate Report Now
Sign up for our free daily Postcard e-letter and get a valuable free report on the The 5 Best Places to Buy Real Estate In 2023.
Related Articles
Land Bank Now In The Mediterranean's Next "It" Spot
From Bust To Real Estate Boom On Spain's Costa Del Sol
The World's Top Three Places To Invest In Real Estate Today
Upcoming Conferences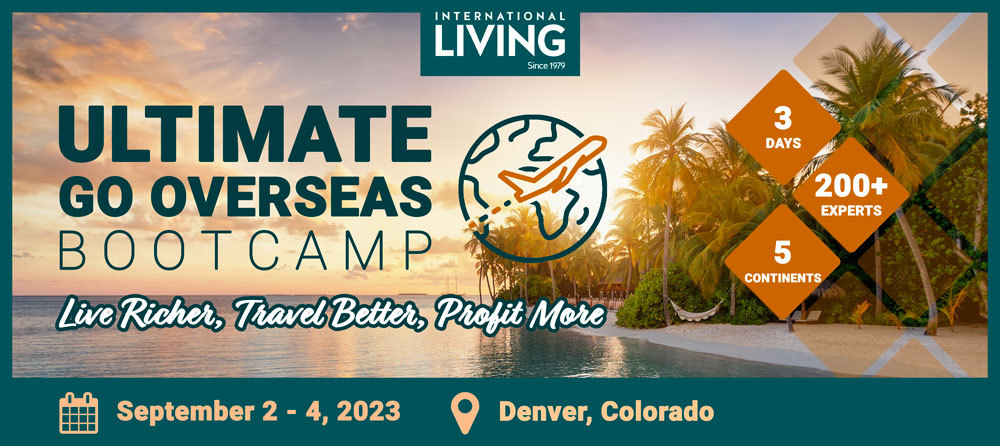 Most Popular Products
Popular Articles You May Also Like