Looking for Beachfront Property? Check out Panama
Dream of warm ocean water gently caressing your feet? Want to peruse the endless azure sea from the soft sand of your own beachfront property? Then you should think hard about Panama. Here, you will find a large quantity of available beach real estate, and you will be surprised at how affordable your slice of oceanfront paradise can be.
Panama has so much exquisite beach property available because the country has miles and miles of coastline but a small population. The vast majority of the nicest beachfront property is undeveloped and virtually uninhabited. During the week, you are hard pressed to find another person on many long stretches of beach. Even on weekends, beaches in Panama are rarely crowded. Hotels and resorts are popping up here and there, but in general, tourism is still in its infant stage.
Beautiful Beachfront Real Estate on Panama's Pacific Coast
Those interested in buying beach lots in Panama are usually best advised to look to the Pacific coast. Much of the finest property available is within just a few hours' drive of Panama City. The coastline looks as if it is straight from a postcard. The beaches here are ideal for all sorts of beach activities including sunning, surfing, swimming, and snorkeling—and there is an abundance of tempting beachfront real estate in Panama.
Panama beach property is inexpensive, and you can find some ocean-view condos for even less than $100,000. Spending a little more on your beach real estate will get you larger and more luxurious condos, townhouses, or villas.
Oceanfront Property Options on Panama's Atlantic Coast
The Atlantic coast also offers some possibilities for purchasing beach lots in a Caribbean setting, but accessibility to these areas is more difficult. Also, title issues in some parts of Panama's Caribbean coast are slightly more complicated, meaning that you should use much more caution when buying beachfront real estate there.
The most well-known area to buy beach property on the Atlantic coast is at the tourist hotspot of Bocas del Toro. There is no question that visiting Bocas is an excellent way to pass some vacation time, but buying beachfront real estate there is no longer the bargain that it once was. Nevertheless, there is no question that there are still good deals to be had in Bocas and other places along the Atlantic coast…you will just have to look a little harder to find them.

Get Your Free Real Estate Report Now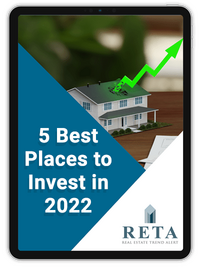 Sign up for our free daily Postcard e-letter and get a valuable free report on the The 5 Best Places to Buy Real Estate In 2022.
Buying Our Beachfront Property In Panama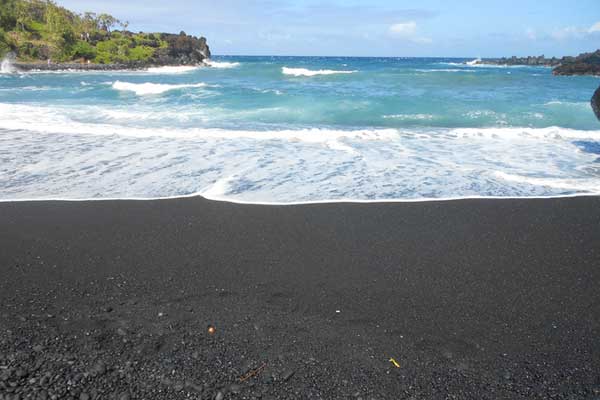 By Fred Fleet
In 2005, my wife, Karen, and I, purchased our beachfront property in Playa La Barqueta, Panama. And ever since we have enjoyed our long walks on the beach in this tight knit community of mostly retired expats.
The ocean water here is like taking a warm bath. In the evenings we enjoy sipping wine on the beach watching the sunset take its last peek at the day.  It would seem in that moment we have the whole beach to ourselves.
If you want to find your own personal paradise, I suggest you follow several steps.
How to Find the Beachfront Property in the First Place
We found our dream location listening to the advice of a friend.  He had discovered his own beach oasis from communications with a resident of Panama. He decided to make his decision based on a conversation with his friend, and bought the property sight unseen.
We decided to do more research and visit the area before making any major decision or spending money. No matter what articles you read you have to do your own research.
If you don't know anyone living in Panama, begin your research for beachfront property using these sites:
Once You've Found the Property you are Interested in
Check the validity of the deed. Most property in Panama is registered in the Public Registry. For any coastal property you want to make sure of the deed's registration.  Is it a "Restricted Deed," "Unrestricted Deed," or "Right of Possession?"
When we purchased our property on the beach our attorney made sure that our deed was recorded "Free and Clear without Restrictions." There are a few properties on the beaches in Panama that you can get a direct deed to and are not "Right of Procession" or have "Restrictive Deeds."
In my case I received the title for my lot without any liens or conditions that I would be responsible for in the future.
Before signing or purchasing any property anywhere in Panama you must ensure you have title to your property, and there are no conditions such as liens or restrictions against your land. If there are conditions evaluate whether this purchase would be right for you.
Some deeds for beachfront property in Panama and Playa La Barqueta are restricted deeds. The best advice is to find an attorney in Panama that specializes in immigration and real estate.
How to Find an Attorney
It's imperative that you find an attorney to navigate you through the complexity of Panama law.  We used several attorneys over the years.  I have found that each attorney has his or her own special skill set. For example one might be extremely competent when it comes to immigration but lacks certain knowledge in property law.
The best way is referrals. Who have they worked for in the past?  Our first attorney was in the city of David, which is the third largest city in Panama. She handled our immigration status for our retirement Visa or Pensionado card. However when it came to setting up our tax-exempt status we sought the advice of another attorney.
Property Tax
Since we purchased our property in 2005, the laws in Panama have changed.
In 2005, we received 25-year exoneration.  Homes and condos built after 2012 will receive a five to 15 year exoneration depending on the price.
If you purchase a property that has been granted the exoneration it can be transferred.  The exoneration remains with the property not the owner.
Sales, Transfer & Capital Gains Tax
Sales Tax—2% of sales price
Title transfer Tax—2% the updated registered value of the property or the saleprice, whichever is higher
Capital Gains Tax—3% of sales price or 10% of gain, whichever one is lower.
Make sure to ask questions about taxes, and corporations versus foundations. Also make sure you compare prices even though that should not be the bottom line determination.
Deciding to Place Your Home into a Foundation or Corporation
Once we had finished our construction in 2007 we obtained an "Occupancy Permit", allowing us to officially move into the house. With this document we could register our home and other assets and place them into the name of our Foundation. According to our attorney this act would make us less vulnerable to lawsuits.
The Foundation is similar to a non-profit organization. It is not designed for a profitable enterprise. In 2007, it cost us several thousand dollars to set it up. We pay an annual fee of $500 as a registration fee and currently pay no taxes.
A foundation is similar to a corporation where it must have registered officers.  These officers comprise the Board of Directors.  This Board of Directors is legally acknowledged as representatives of the Foundation. My wife, and I, are co-founders.  If something should happen to us, the Foundation and all its assets can be willed to persons or entities that are registered within the bylaws of the Foundation.
When purchasing our home, our Foundation documents can be amended and basically transferred.
Corporations are entities that are created for profit and are taxed accordingly.  If you are using a corporation to buy or sell property you don't pay a title transfer or capital gain tax. You are required to pay 5% transfer tax. Like a Foundation there is a cost to setup and register your corporation with the Panamaian Government.
Panama is constantly revising their real estate law. Currently, your property needs to have a "Registered Agent".  A Register Agent is an attorney licensed to pay your Foundation or Corporation fees. Once a year the Registered Agent is responsible for submitting your payment to the government
Inheritance or Gift tax does not exist in Panama.
Owning Your own Beachfront Home
Once you purchase your property, signed all the documents necessary, paid the taxes, registered your property, you can relax and enjoy your new home.