By Gabriele Walkow
An easy three-and-a-half-hour drive from Panama City takes you to the bustling town of Chitré, the largest city on Panama's picturesque Azuero Peninsula. A colorful cacophony of cars, cabs, cattle trucks, and buses blends with the colonial charm of the region, creating a dynamic and lively agricultural ambience.
With a metropolitan area population of 60,000 to 65,000, the capital of Herrera province is the commercial and banking center for the entire peninsula. With ample supermarkets, a multi-level shopping centre, banks, restaurants, fast food franchises, hotels, casinos, pharmacies, car sales and rental companies, gyms, cinema, a golf course, and a host of professional services, Chitré is definitely expat friendly.
Add a low cost of living, including housing and healthcare, and it's no wonder that a growing number of expats are drawn to this area every year. Currently, there are approximately 150 expats in the region, including Americans, Canadians, Germans, Italians, and dual citizens, with a larger expat community in nearby Pedasí, about an hour away.
In addition, Chitré is located in a region known as the "Arco Seco" (Dry Arc) and enjoys some of the best year-round weather in Panama, during both the dry season (December to April) and the wet season (May to November).
The Azuero Peninsula is also considered the cultural heartland of Panama, and Chitré has a vibrant Azuero culture and history ready to be explored and enjoyed by expats.
Easy and affordable access to a host of professional services and amenities, welcoming locals, beautiful year-round weather, and rich in folklore and culture, Chitré offers expats a convenient, engaging, and stress-free retirement.
Retire in Chitré, Panama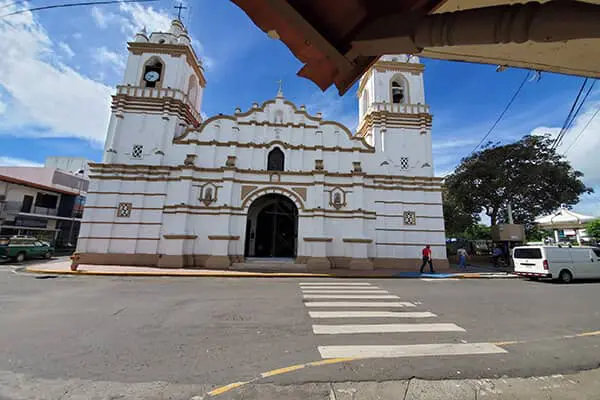 Though it offers a blend of robust activity and abundant amenities, there is also a slower pace of life to be found in Chitré. With older Panamanian men going about their daily business in large, traditional straw hats and sun-etched faces, there is a sense of going back in time here. Relaxed and unhurried, locals sit on their porches in rocking chairs or swing in hammocks and visit with each other, waving as you pass by.
The locals in Chitré are renowned for their hospitality and generosity, and make living here as an expat easy. However, this area typically appeals to people who prefer a simpler, more traditional lifestyle and want to fully integrate into the local community.
Friends and family, especially the elderly, are highly valued here and there is great respect for culture, customs, traditions, and folklore. Although more people speak English these days, most signs and menus are in Spanish only, so learning the language and/or using a translation app is highly recommended!
Chitré is located a few miles inland from the Gulf of Panama and has a nearby beach called Playa El Agallito, home to many species of birds because of the Pacific lowlands found there.
Playa El Rompio, 20 minutes from Chitré, is a more typical, expansive Panamanian beach. Although it is located in the Los Santos province, this community is largely considered to be a part of the Chitré area because of its close proximity. Playa El Rompio is home to a sweeping beach and a small restaurant serving fried food and fish. There are a few fondas (small, simple restaurants) nearby in Playa Monagre and towards Santa Ana Arriba. Playa El Rompio can get busy on weekends as it is popular with locals and expats alike. (The bus from Chitré to Playa El Rompio only costs $1.20 per person each way. The first bus leaves from El Rompío to Chitré at 6 am and the last one at 4 pm.)
As the commercial center for the Azuero Peninsula, Chitré has a large regional bus terminal, with regular connections to towns and cities throughout Panama. The bus to Panama City costs $9.00 (regular) and $6.35 with the jubilado descuenta (Panama's generous retiree discount program) and you travel in air-conditioned comfort. Air Panama has regularly scheduled flights from the Albrook "Marcus A. Gelabert" International Airport in Panama City to the small domestic Chitré Alonso Valderrama Airport. Flying to Chitré provides easy access to expat havens such as Pedasi, Playa Venao and Cambutal as well as Las Tablas, the capital of Los Santos province.
Chitré has two large public hospitals in the town itself and smaller public hospitals in the communities around the district of Chitré and in the small rural villages. Currently there are more than five private hospitals and clinics. The best-known and most frequented by expats are Clínica Venancio Villarreal and Clínica San Juan Bautista.
There are also numerous labs and several dental clinics. Dental cleanings usually run around $55, with the jubilado descuenta. And with Chitré's growth and rising recognition as an expat locale, many medical and healthcare professionals now speak English.
Chitré has a host of restaurants serving national and international foods to ensure that no one goes hungry! Visit the upscale steak house Salsa y Carbon, located in front of the Rico Cedeno Stadium, and Restaurante Los Maizales, located in the beautiful Cubitá Boutique Resort and Spa, serving gourmet Panamanian cuisine.
A newcomer to the Chitré restaurant scene is Casa Naranja where Chef Luis De Garcia and owner of this charming place, presents innovative fusion cuisine. Centrally located in the heart of Chitré by Parque Union be sure to stop by and treat your tastebuds.
For a more casual meal, visit Restaurante El Mirador, with reasonably priced, good home cooking and a simple menu.
Other must visit restaurants include Macchiato Café Bistró, Oh Toro Ramen & Sushi, Cevichería Tío Caimán, El Arabe, The Garage Chitré, Burger! House, Locos por los tacos and Restaurante El Azteca.
Fondas are plentiful, very affordable, and popular with locals and expats alike for their savory traditional Panamanian food.
For a fast-food fix, head to McDonalds, Kentucky Fried Chicken, Subway, or Pio Pio, which offers a varied menu of fried chicken and traditional Panamanian offerings.
Home to several large grocery stores, including Reba Smith which stocks many North American products; Save Mart for bulk shopping; and two busy one-stop-shop supermercados (supermarkets), Super Xtra and Super 99, expats can easily find everything they need.
In addition, there are several multi-purpose stores, such as Doit Center and Novey and Spiegel, with home and hardware products.
Bring your own reusable shopping bags as Panama has a plastic bag ban. And depending on where you live in Chitré, you don't necessarily need a car as taxis are plentiful and inexpensive. Three dollars is probably the most you will pay and they are always parked nearby to take you home with your groceries.
Lifestyle in Chitré, Panama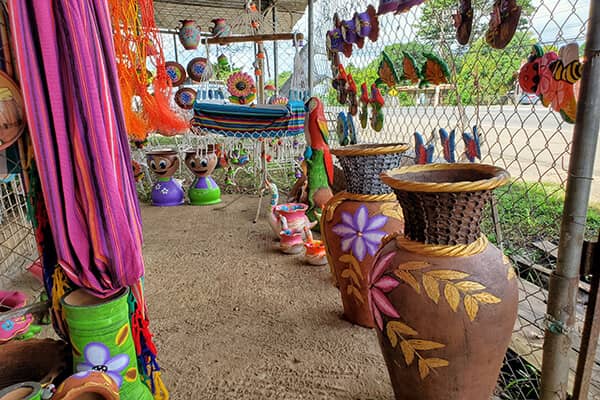 Avenida Belisario Porras (Route 2/Ruta 2) is the bustling and colorful street that runs through the heart of town and leads to the plaza known as Parque Union. (Chitré does have a bypass, which is home to larger commercial stores and enterprises, hotels, and car dealerships but to get the real feel of this town, follow Ruta 2.)
Join the locals to people-watch at Parque Union and get a sense of everyday life in a busy, conventional Azuero Peninsula town. Home to an iconic gazebo, young and old gather here filling the air with laughter and chatter. Surrounded by tiendas (stores), food vendors and history, this is the pulse of the town.
A cornerstone of Parque Union, the elegant Catedral San Juan Bautista de Chitré is an active catholic church featuring beautiful colonial architecture. Inside this historical landmark, admire the exquisite altar, large paintings and frescoes, figures of saints and original stained-glass windows that have been preserved through several renovations.
Nearby, Museo de Herrera is a small but fascinating anthropology gem housed in a lovely two-story colonial building. With seven exhibition rooms divided into two levels, travel back in time and discover Herrera's ancient history, culture, customs, and religious art.
Rich in culture, the province of Herrera is also best known for its artisanal products, in particular clay pottery. These products can be found in many places along the road and, in particular, in La Arena, which is only one mile west of Chitré. Expats head here to shop for colorful, locally produced wares when decorating their homes, patios, and gardens.
Panamanians love to celebrate and Chitré is no exception. The town is probably liveliest during Carnaval, held every February for five days. Celebrations in Chitré and neighboring Las Tablas are well known worldwide. Thousands of locals, expats, and visitors from other Panama provinces, Panama City, and overseas party together. They fill the streets to see the ornate carnival queens, elaborate parades floats, fireworks, and marching bands, and to experience the non-stop dancing, music, and an abundance of food and drinks. Holy Week and the celebration of St. John the Baptist, patron saint of the city, are also famous celebrations with local parades, and November´s patriotic festivities are enjoyed by everyone.
Chitré is the springboard for exploring the rest of the Azuero Peninsula, including the towns of Las Tablas and Pedasí. Pedasí is home to picturesque beaches which stretch for miles. A 20-minute boat ride from Pedasí's Playa El Arenal takes you to gorgeous Isla Iguana Wildlife Refuge. This is an idyllic destination for swimming, snorkeling, and scuba diving in the warm, turquoise waters. Playa Venao, Panama's bohemian surfing mecca, is another 30 minutes from Pedasí.
Things to Do in Chitré, Panama
As in most traditional Panamanian towns and villages, the town square and park serve as a central gathering place for friends and families. Surrounded by small shops, restaurants, cafes, and vendors, this is the bustling and festive heart of the town and a great place to get orientated.
Head to iconic Parque Union to mingle with the locals and soak up the hustle and bustle of everyday life in a pastoral Azuero Peninsula town. Shop at the colorful tiendas for a souvenir and sample some of the tasty fare from the food vendors.
Be sure to explore Catedral San Juan Bautista de Chitré with its lovely colonial architecture, murals, statues, and stained-glass windows. Built between 1896 and 1910, this active Catholic church is one of the most iconic cultural marvels on the Azuero Peninsula. Complete with beautiful wooden beams and an exquisite alter, it provides a cool and calm haven from the vibrant Parque Union.
Close by, visit the Museo de Herrera, located in a charming two-story Spanish Colonial building, to learn more about the history, culture, and customs of the Herrera province. Wander around this area, admiring the city's Spanish Colonial architecture carefully preserved.
The pottery town of La Arena is only a mile west of Chitré where you can shop for colorful, locally produced pots, plates, vases, mugs, and garden and patio ornaments. Strolling the streets, you might spot an artisan painting pots or spinning clay in one of the shops. Pop into a panaderia (bakery) and sample traditional pastries, breads, and cookies.
For a change of pace, head to the beaches. Popular with locals, expats, and visitors alike, Playa El Rompio has a beautiful expanse of fine, golden sand complete with colorful pangas (simple fishing boats), artfully beached driftwood and a gently sloping sea floor. About a 25-minute drive from Chitré (just a $1.20 bus fare each way per person), Playa El Rompio makes for a great day trip There is a small beachside restaurant to sample local seafood at very good prices and quench your thirst with a cold cerveza (beer). Pack towels, a sun umbrella (as there is very little natural shade) and sunscreen before heading out.
For adventure of a different nature, head to Sarigua National Park with its desert like landscape strewn with imposing volcanic rocks. Just a short drive from Chitré, the park is free and has a few short hiking trails along red sandy paths. Hardy vegetation like cactuses have taken root here and birds such as herons and storks can be spotted wading in the ponds. Be vigilant and look down to see animal tracks. Insider tip: Go in the morning before the heat settles in.
A nice side trip is driving to the quaint little town of Pese. The 25-minute drive from Chitré winds through picturesque rolling countryside and Pese, with its tidy town square and pretty church, is well worth the visit. Have lunch at one of the fondas or colorful little restaurants.
If you continue traveling through Pese for another half an hour, you will arrive at Las Minas, home to Cacao Las Minas, which produces artisanal chocolate directly from the highlands of Herrera province. Take a tour and workshop on the preparation of artisanal chocolate and stock up on handmade chocolates, chocolate liqueur, cocoa butter and soaps with cacao.
Visiting a local fonda and experiencing typical Panamanian home cooking is a must. Frequented by locals, a fonda is where you will meet and taste the real Panama! Traditional fondas offer a comida del dia (meal of the day), which usually consists of a choice of chicken, meat or fish served with rice, beans and an ensalada (salad). This local comida tipica (typical food) will set you back between $3.50 to $4.50. Buen provecho! (Good appetite!)
If there is a festival or parade in town, be certain to attend! The Azuero Peninsula is often referred to as the "heartland of Panama" because it is the center of Panamanian history, heritage, traditions, customs, and folklore. And the people here are very proud of this.
Celebrations and parades are filled with colorful floats, traditional music and dance, an abundance of foods and flavors, and they always end with late-night fireworks. Be immersed in the party spirit and dance in the streets with everyone else!
Cost of Living in Chitré, Panama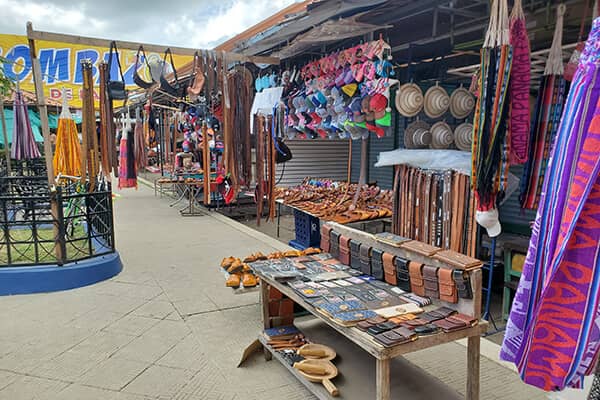 Chitre is one of the most affordable expat areas in Panama. Combined with Panama's already low cost of living, a couple can live very well here.
Monthly Budget Breakdown for a Couple in Chitré, Panama:
| | |
| --- | --- |
| Expense |  U.S. $ |
| Rent (two-bedroom furnished apartment in town) | $475 to $1000 |
| Rent (on the beach) | $650 to $1200 |
| Electricity (depending on A/C use) | $50 to $250 |
| Water | $6 |
| Gas | $5 |
| Cell phone (x2) (Unlimited Data) | $45 |
| Internet | $35 in town/$45 at the beach |
| Transport (taxis, buses) | $20 |
| Groceries and household items | $700 |
| Dining out (four meals out per month) | $120 |
| Total expense in town: | $1,456 to $2181 |
| Total expense on the beach: | $1,631 to $2,381 |
Best Neighborhoods to Live in Chitré, Panama
Chitré has a range of residential areas and barrios (neighborhoods) from upscale to more typical Panamanian.
In these areas expats and Panamanians live side by side and expats are integrated into the local culture, customs, and traditions. Music, festivals, foods, and handicrafts play a large role and expats are warmly welcomed to learn about the Panamanian way of life.
In these barrios, a local artisan may live right next door, there's probably a fonda just down the street and a panaderia around the corner—all located in people's homes. This creates a unique sense of community and hospitality.
Vecinos (neighbors) wave and greet each other with a warm smile and a cheerful Buenos dias (good morning) or just Buenos every day. They also enjoy chatting with passersby, including expats, as they sit on their porches and socialize with family and friends while children play nearby.
Although hand gestures go a long way towards communicating, learning some Spanish is highly recommended as your neighbors will probably not speak much, if any, English.
These residential areas are mostly nestled near the city center and sprinkled around the perimeter of the city. Some have views of lovely rolling landscapes, roaming livestock, Panamanians on horseback with dogs in tow, and diverse nature.
While gated communities are not common in Chitré, many homes are gated and fenced for privacy and added security. In addition to homes for sale, some of these neighborhoods also have lots for purchase so you can build your own dream casa (house).
One of the newest and most upscale areas, Canta Rana is conveniently located off Roberto Ramirez de Diego Avenue (also known as the Chitré bypass). With an unbeatable location and very safe and quiet, this neighborhood features spacious and elegant North American and Panamanian style homes.
Next door at Residencial Altos de Los Guayacanes, one and two story North American style homes have been built on large lots surrounded by nature. The Los Guayacanes neighborhood has a very tranquilo (peaceful) feel to it. As you enter the subdivision a guard house adds extra peace of mind.
Also located off Roberto Ramirez de Diego Avenue, Residencial Villas del Golf is an exclusive neighborhood nestled in the lush surroundings of the Chitré Golf Club. The North American-style homes feature covered terraces (often with American-style bars and barbeques), and generously sized yards and gardens. Residencial Villas del Golf also offers a multipurpose court and gazebo.
Monagrillo, complete with the traditional town square and pretty church, is a large barrio north of Chitré, reaching all the way to Playa El Retén. Some Monagrillo neighborhoods have homes situated near each other and in other neighborhoods, such as Los Perales, the houses are larger with spacious green areas and fenced back yards.
Los Perales is a perfect residential subdivision for families as it is close to schools, hospitals, and shopping as well as parks and sports areas.
Right next to Monagrillo, Los Milagros is home to the popular Soccer Stadium "Los Milagros" and Parque Los Milagros, making it a bustling, fun Panamanian neighborhood filled with fondas and tiendas.
Located in the neighboring San Juan Bautista barrio, the residential family neighborhood, Villas de Ciabel, includes a grocery, hardware, home goods and clothing store all within its boundaries. This is a busy, energetic Panamanian community.
Located along Avenida Belisario Porras (Route 2/Ruta 2), Mall Paseo Central is an enclosed mall with plenty of parking and home to many popular and brand name stores. Mall Paseo Central is located in an attractive residential area with stately homes and yards. Worthy of exploration, drive the streets and discover the charming neighborhoods.
Although Playa El Rompio, about a 20-minute drive from Chitré, is in the neighboring province of Los Santos, this community is largely considered to be a part of the Chitré area because it's so close. A tight knit group of expats call this beach community home and enjoy the affordable cost of living on or near the ocean and the proximity to Chitré's many amenities.
Safety in Chitré, Panama
Due to its pastoral, agricultural setting, deep cultural roots and strong family values and traditions, safety isn't a major issue in Chitré.
"The level of crime is very low," says Gloria Escobar, who lived in Chitré for eight years, "especially compared with other cities in Panama. We feel safe driving and being in Chitré."
"Of course, it is important to take care of your belongings to prevent any situations from occurring," she adds.
In addition, the warm weather in Chitré lends itself to people sitting outside chatting at restaurants and fondas late into the balmy night, so there is always a sense of security present.
In the neighborhoods, people sit out late on their porches and patios visiting, listening to music, overseeing the kids and dogs while they play, and just watching the world go by. Everyone seems to know everyone creating an important sense of community and safety.
As always, though, when traveling or living somewhere part-time or permanently, common sense and your intuition should prevail.
The Takeaway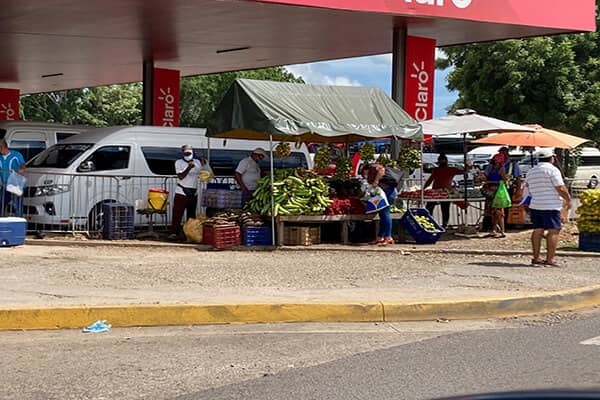 With its many services and amenities, affordability, helpful local community, and warm year-round weather, Chitré is an excellent expat retirement haven to consider. As the region's commercial, cultural, and historic capital, it offers the perfect blend of convenience, colonial charm, and colorful character.