By Gabriele Walkow
An easy three-and-a-half-hour drive from Panama City takes you to the bustling town of Chitré, the largest city on Panama's picturesque Azuero Peninsula. A colorful cacophony of cars, cabs, cattle trucks, and buses blends with the colonial charm of the region, creating a dynamic and lively agricultural ambience.
With a metropolitan area population of 60,000 to 62,000, the capital of Herrera province is the commercial center for the entire peninsula. With ample supermarkets, a multi-level shopping mall, banks, restaurants, accommodation, pharmacies, car rentals, and professional services, Chitré is definitely expat friendly.
Add a low cost of living, including housing and healthcare, and it's no wonder that a growing number of expats are drawn to this area every year. Currently, there are approximately 150 expats in the region, including Americans, Canadians, Germans, Italians, and dual citizens, with a larger expat community in nearby Pedasí, about an hour away.
In addition, Chitré is located in a region known as the "Arco Seco" (Dry Arc) and enjoys some of the best year-round weather in Panama, during both the dry season (December to April) and the wet season (May to November).
The Azuero Peninsula is also considered the cultural heartland of Panama, and Chitré has a vibrant Azuero culture and history ready to be explored and enjoyed by expats.
Easy and affordable access to a host of professional services and amenities, welcoming locals, beautiful year-round weather, and rich in folklore and culture, Chitré offers expats a convenient, engaging, and stress-free retirement.
Retire in Chitré, Panama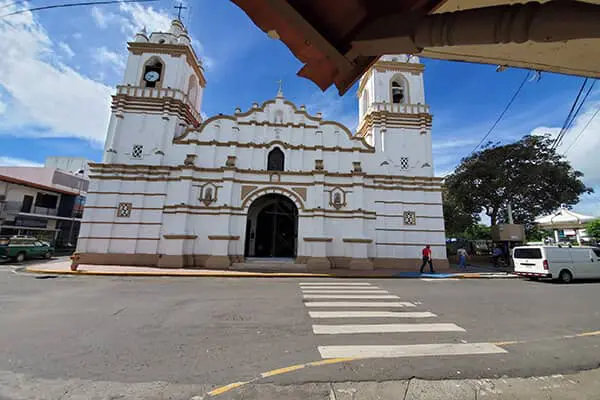 Though it offers a blend of robust activity and abundant amenities, there is also a slower pace of life to be found in Chitré. With older Panamanian men going about their daily business in large, traditional straw hats and sun-etched faces, there is a sense of going back in time here. Relaxed and unhurried, locals sit on their porches in rocking chairs or swing in hammocks and visit with each other, waving as you pass by.
The locals in Chitré are renowned for their hospitality and generosity, and make living here as an expat easy. However, this area typically appeals to people who prefer a simpler, more traditional lifestyle and want to fully integrate into the local community.
Friends and family, especially the elderly, are highly valued here and there is great respect for culture, customs, traditions, and folklore. Although more people speak English these days, most signs and menus are in Spanish only, so learning the language and/or using a translation app is highly recommended!
Chitré is located a few miles inland from the Gulf of Panama and has a nearby beach called Playa El Agallito, home to many species of birds because of the Pacific lowlands found there.
Playa El Rompio, 20 minutes from Chitré, is a more typical, expansive Panamanian beach. Although it is located in the Los Santos province, this community is largely considered to be a part of the Chitré area because of its close proximity. Playa El Rompio is home to a sweeping beach and a small restaurant serving fried food and fish. There are a few fondas (small, simple restaurants) nearby in Playa Monagre and towards Santa Ana Arriba. Playa El Rompio can get busy on weekends as it is popular with locals and expats alike. (The bus from Chitré to Playa El Rompio only costs $2 per person.)
As the commercial center for the Azuero Peninsula, Chitré has a large regional bus terminal, with regular connections to towns and cities throughout Panama. The bus to Panama City costs $6.50 per person and you travel in air-conditioned comfort. And the Chitré Alonso Valderrama Airport is open to small aircraft.
Chitré has two public and two private hospitals, a number of labs, and medical and dental clinics. Dental cleanings usually run around $50. Many other healthcare professionals can be found here and an increasing number of them speak English. In addition, the Anita Moreno Regional Hospital, outside La Villa de los Santos, is only 20 minutes from Chitré.
A host of restaurants with national and international foods include the upscale steak house Salsa y Carbon and Restaurante Los Maizales, located in the beautiful Cubitá Boutique Resort and Spa, serving gourmet Panamanian cuisine.
Fondas are plentiful, very affordable, and popular with locals and expats alike for their savory traditional Panamanian food.
For a fast-food fix, head to McDonalds, Kentucky Fried Chicken, Subway, or Pio Pio, which offers a varied menu of fried chicken and traditional Panamanian offerings.
Home to several large grocery stores, including Reba Smith which stocks many North American products; Save Mart for bulk shopping; and two busy one-stop-shop supermercados (supermarkets), Super Xtra and Super 99, expats can easily find everything they need.
In addition, there are several multi-purpose stores, such as Doit Center and Novey and Spiegel, with home and hardware products.
Bring your own reusable shopping bags as Panama has a plastic bag ban. And depending on where you live in Chitré, you don't necessarily need a car as taxis are plentiful and inexpensive. Three dollars is probably the most you will pay and they are always parked nearby to take you home with your groceries.
Lifestyle in Chitré, Panama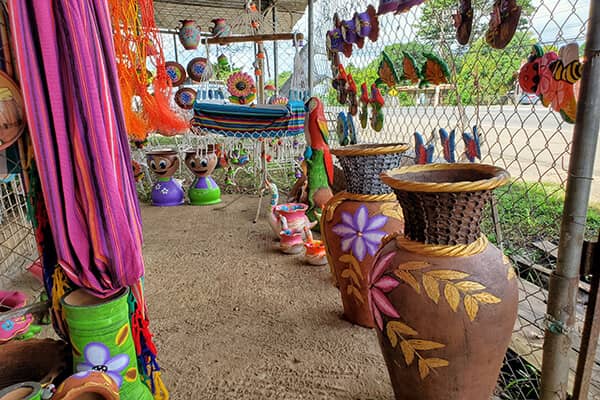 Nearby, Museo de Herrera is a small but fascinating anthropology gem housed in a lovely two-story colonial building. With seven exhibition rooms divided into two levels, travel back in time and discover Herrera's ancient history, culture, customs, and religious art.
The province of Herrera is also best known for its artisanal products, in particular clay pottery. These products can be found in many places along the road and, in particular, in La Arena, which is only one mile west of Chitré. Expats head here to shop for colorful, locally produced wares when decorating their homes, patios, and gardens.
Another must-do is the Abuelo Rum Tour in nearby Pese. Visit the sprawling Hacienda San Isidro and sample some of their best rum selections. Many expats do this tour several times, especially when family and friends come to visit! The quaint little town of Pese, with its tidy town square and pretty church, is worth a trip in itself.
Panamanians love to celebrate and Chitré is no exception. The town is probably liveliest during Carnaval, held every February for five days. Celebrations in Chitré and neighboring Las Tablas are well known worldwide. Thousands of locals, expats, and visitors from other Panama provinces, Panama City, and overseas party together. They fill the streets to see the ornate carnival queens, elaborate parades floats, fireworks, and marching bands, and to experience the non-stop dancing, music, and an abundance of food and drinks. Holy Week and the celebration of St. John the Baptist, patron saint of the city, are also famous celebrations with local parades, and November´s patriotic festivities are enjoyed by everyone.
Chitré is the springboard for exploring the rest of the Azuero Peninsula, including the towns of Las Tablas and Pedasí. Pedasí is home to picturesque beaches which stretch for miles. A 20-minute boat ride from Pedasí's Playa El Arenal takes you to gorgeous Isla Iguana Wildlife Refuge. This is an idyllic destination for swimming, snorkeling, and scuba diving in the warm, turquoise waters. Playa Venao, Panama's bohemian surfing mecca, is another 30 minutes from Pedasí.
Cost of Living in Chitré, Panama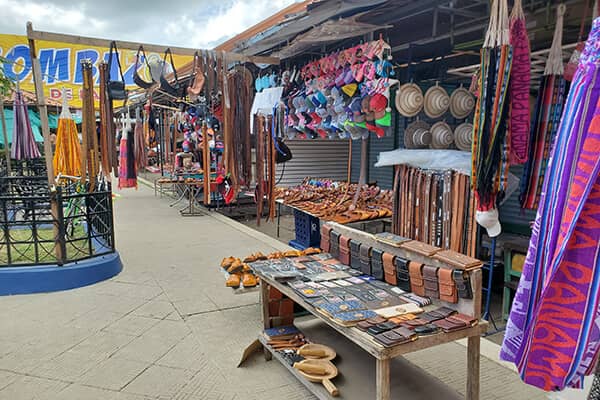 Generally, the cost of living in Chitré can be lower than other places in Panama.
Monthly Budget Breakdown for a Couple in Chitré, Panama:
| | |
| --- | --- |
| Expense |  U.S. $ |
| Rent (three-bedroom apartment in town) | $350 to $800 |
| Rent (on the beach) | $650 to $1200 |
| Electricity (depending on A/C use) | $40 to $250 |
| Water | $6 |
| Gas | $5 |
| Cell phone (x2) | $30 |
| Internet | $35 in town/$45 at the beach |
| Transport (taxis, buses) | $20 |
| Groceries and household items | $60 |
| Dining out (four meals out per month) | $120 |
| Total expense in town: | $1,206 to $1,866 |
| Total expense on the beach: | $1,506 to $2,266 |
The Takeaway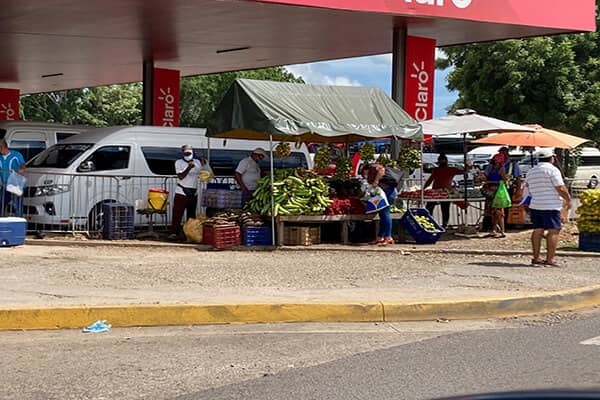 With its many services and amenities, affordability, helpful local community, and warm year-round weather, Chitré is an excellent expat retirement haven to consider. As the region's commercial, cultural, and historic capital, it offers the perfect blend of convenience, colonial charm, and colorful character.