My view each morning when I wake up looks out to the mountains that surround the typical Panama neighborhood I call home. I live in a quiet area of David in what is considered the historic district of the city. Most homes here are in small neighborhoods where yards are full of blooming flowers and big shade trees. Flocks of parrots fly overhead each morning, heading to the mountains, and fly back in the evenings. An occasional rooster crows as I drink my cup of locally grown coffee while viewing this scene.
I am one block from a grocery store, so I can easily walk there, and taxis pass by my gated community every 10 minutes, if I want to pop downtown fast. If I want to go up to the nearby town of Boquete, it is a 40-minute drive—and if I crave putting my toes in the ocean, the beach is only 40 minutes away as well. So, I have the best of it all.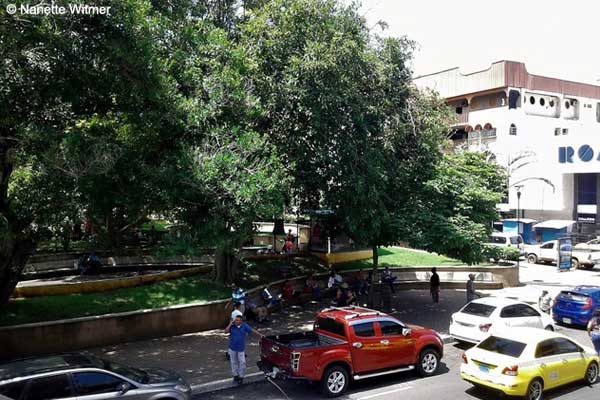 Downtown David is only a 15-minute walk from my house or a bus ride of 35 cents. Here I can find everything on my shopping list, eat out, and people watch in the park. As a single expat, I feel safe among the locals and enjoy sitting in the park under the shade trees, watching the kids and shoppers come and go. If I am lucky, I will find a pipa street vender selling fresh coconut water, and pay a whopping 50 cents for a refreshing drink. A terrific way to relax on a summer's day!
When I need to stock up on veggies and fruit, I head to my favorite market in David, behind the stadium. They have great produce all year long, a broad choice, and fair prices. I can easily pick up all I need for a week for under $10. The fruit and veggies are always picked ripe, and only a day or two old from farm to market.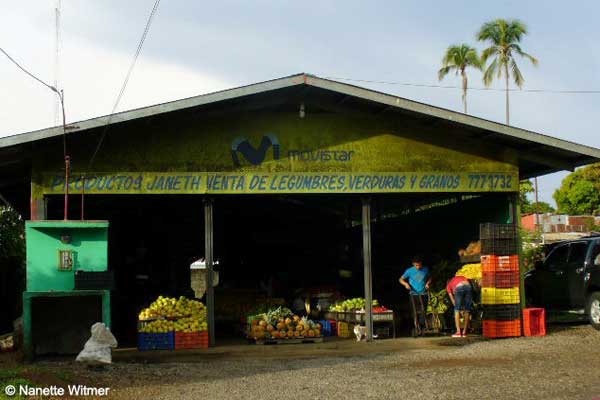 David gives me great living in a place where I have the chance to eat good healthy food. I enjoy trying out some of the local fruits I was unacquainted with in the states. Days when it is hot, I can just open my fridge and make a great salad from all the goodies I picked up at the market. Quick, easy, and healthy—what's not to like?
Related Articles
By Moving to Panama You Can Move to Paradise
An Overview of Traditions and Culture in Panama