Panama's highland towns are in demand, and it's no wonder. Nestled amidst rainforest-covered hills, they offer beautiful scenery and clean, fresh air. Much of Panama's food is produced in the highlands and many appreciate the benefits of being close to their food source. The cost of living is still affordable in the highlands, especially since you never need to pay a heating or air conditioning bill. Here's a look at three of these favored highland destinations.
1. Volcan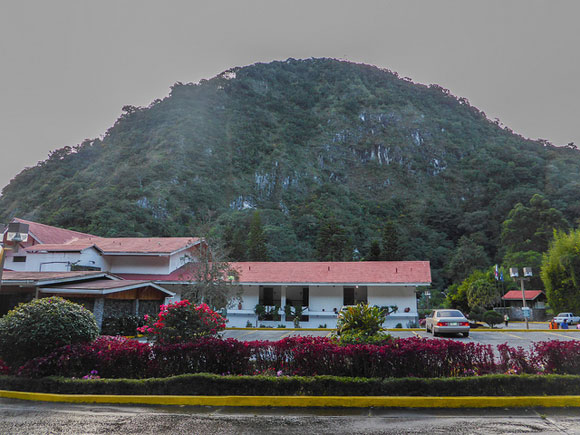 In far-western Panama, the town of Volcan is the hub of a rural, farming community that is attracting expats and retirees. It's named after Baru Volcano, Panama's only volcano (now dormant) and its highest peak. Volcan sits on the western slope, facing Costa Rica about an hour away. Volcan's elevation of around 4,400 feet provides a spring-like climate year-round, with daily temperatures in the 70s F or 80s F and night-time lows in the 60s F and even high 50s F.
Volcan has a busy downtown stretch with all the stores and services you might need. Its population of about 14,000 is a mix of farmers and ranchers, indigenous groups, local business owners and newcomers from North America, Europe, and South America. The town's appeal lies in its stunning scenery and sense of community combined with its small-town feel and low cost of living. Rentals here start as low as $350 a month and you can buy a huge bag of fresh produce for $5. Real estate listings often include large lots or a second residence, usually with views of the mountains, from $150,000. For those seeking a laidback retirement in a farming community, Volcan is worth a look.
2. Santa Fe de Veraguas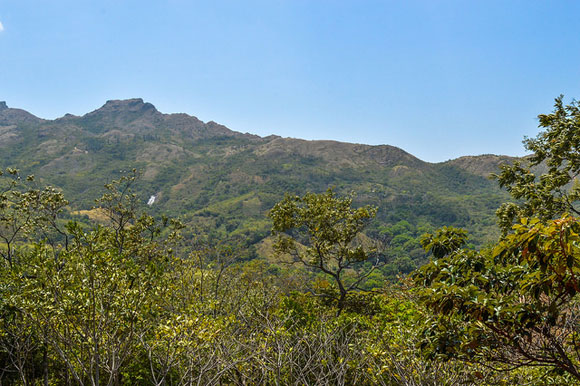 In the middle of the country the town of Santa Fe de Veraguas is another highland location gaining popularity with expats. The village sits at about 1,500 feet of elevation, an hour's drive north of Santiago, the capital of Veraguas Province. It, too, is a rural community with less than 2,000 full-time residents and surrounded by the Santa Fe National Park.
The picturesque center of Santa Fe features the Catholic Church with its bright blue roof and shaded park alongside. Sunday is market day, when folks gather to buy and sell after attending mass and socializing. For shopping, services, and medical needs, residents of Santa Fe go to Santiago.
Santa Fe attracts folks who prefer a quieter lifestyle, away from pollution, noise, and traffic. It's a great place for gardeners and those who want to produce their own food. Horses are common, used for work and routine transportation as well as pleasure. Coffee, bananas, oranges, mangos, avocados, papayas, and much more grow abundantly, along with native orchids. Expats and retirees who choose to settle in Santa Fe tend to be independent and self-reliant because there are fewer services nearby.
Rentals are available in and around Santa Fe for around $500 a month, including utilities. Other monthly expenses are low and a couple can live comfortable for around $1,800 a month. It's a good place to look for land with many tracts of various sizes on offer. You could buy a number of acres to build your own home, and a second residence to generate income, very reasonably.
3. El Valle de Anton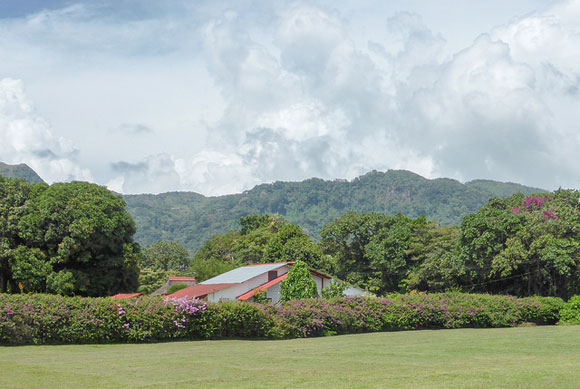 The third highland destination to visit is El Valle de Anton, located about an hour-and-a-half west of Panama City. The town sits at about 1,800 feet of elevation at the end of a two-lane route that winds north of the Pan-American Highway. El Valle nests in an ancient crater with lush tropical forests all around and rushing waterfalls among the hillsides. It has long been a favorite vacation and weekend getaway spot for Panamanians and now draws foreigners as well.
The town is a haven for nature-lovers and is home to the endangered Golden Tree Frog and a rare species of tree with a square-shaped trunk. Hiking trails meander up the slopes and back and there's a thermal hot springs where you can soak and relax. Another special feature of El Valle is its proximity to Coronado, about an hour south. Coronado is a popular beach town right on the Pacific Ocean with shopping centers, services, restaurants, and an active expat presence.
Real estate in and around El Valle is priced higher, with homes starting at over $200,000. Rentals can be found starting at $800 a month. It's all about the location, with mountains and beaches just an hour apart and all the amenities of Panama City not much farther.
Get Your Free Panama Report Here:
Learn more about Panama and other countries in our daily postcard e-letter. Simply enter your email address below and we'll send you a FREE REPORT — Panama: First World Convenience at Third World Prices.
This special guide covers insider advice on real estate, retirement and more in Panama. It's yours free when you sign up for our IL postcards below.
Get Your Free Report Here