When planning your retirement overseas, many factors come into play. Low costs, real estate, and healthcare are some of the main concerns…but what about being able to mix well with the community or make friends with the locals? Being able to integrate well will help ensure that you feel at home in your new home. Do the locals speak English or do you speak the local language? Is the community welcoming to expats? Are there groups and clubs available to join?
IL's recently published Annual Global Retirement Index ranks and rates the best retirement havens around the world in 10 categories. Below are the countries which received the highest scores in the "fitting in" category.
Gringos Always Welcome in Costa Rica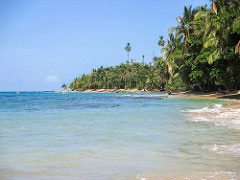 Foreigners, including retiree expats, have been flocking to Costa Rica for decades. It remains a premier destination and that means when you move to the country you'll find plenty of expat communities you can join, as well as Costa Rican neighbors who will welcome you warmly to your new home.
Costa Rica has a tradition of welcoming guests and a strong emphasis on family and community. Gringos (it's not a pejorative term) have been around as expats and tourists for a long time; it's normal. When you move to Costa Rica you'll be invited to fiestas, family parties, and community events. Don't speak Spanish? A little bit goes a long way, and if you're friendly and have a smile on your face, you'll fit right in. Even if you live in a more insulated condo or gated community, you'll have plenty of opportunity to mix with locals and learn about Costa Rican culture. It depends on the effort you put into integrating.
Along with the welcoming locals, you'll find that the close-knit expat communities around the country accept newcomers with open arms. These expats, and all those who have moved down for the past 40 years, have blazed the trail, and all you have to do is follow it.
It's easy to make friends—you all have something in common: you moved to Costa Rica. You're going through the same experiences…there's a lot to talk about. Expats tend to be positive people too and very active. There are arts and crafts clubs, garden clubs, card games, movie nights, group dinners, holiday celebrations, happy hours, church groups, walking clubs…there's a lot going on in a typical expat community. This new network of friends will be invaluable, especially when you first move and have questions about everything. You'll get advice on the best plumber, where to go for the best produce, the most reliable mechanic, etc.
It all makes for a smoother transition to a new life abroad.— Jason Holland
The Irish: The Warmest People in the World
It's true what they say about the Irish. They really are the warmest, most welcoming people in the world. And because of this, it's easy to fit in on the Emerald Island.
Marilyn Cullinan moved from the suburbs of Los Angeles to Ireland when she was 65. "The warmth of the locals really blew me away. There's something about their friendliness and openness; they would give you the shirt off their back," she says.
And meeting locals isn't hard. Pubs are still a great place for friends, family, or even strangers to come together to enjoy a drink and a chat. You'll find in the many pubs throughout Ireland there is a vibrant traditional music scene. Why not take part and join a class and learn how to play the bodhrán (a handheld Irish drum)? A great talking point.
Connecting with people who have similar interests is always a good idea. Taking an adult evening class or a Pilates class will help you find like-minded people as well as learning a new skill.
Another easy way to get to know locals is to volunteer; help fundraise for the Irish Guide Dogs or dedicate some time to helping out in the community center.
You will never struggle with a language barrier in Ireland. Everyone speaks English. There are areas called Gaeltachts where they still speak Irish, but English is spoken throughout. You may find such sayings as "I will ya" and "Go way outta that" strange at first, but you will soon learn the lingo.
There are many Americans currently living in Ireland and the age of the internet means that you don't need to leave you house to connect with them. Facebook groups like American's Living in Ireland can provide you with a ready-made group of people to befriend.—Annie Power
Roatán: An English-Speaking Caribbean Island
Expats who move to the beautiful Caribbean island of Roatán have a well-established expat community ready and waiting to help them with the transition.
In every popular expat neighborhood on the island, it's easy to connect with other expats and to get involved in your new community. Regular gatherings at local bars and restaurants will help you to make new friends, while local organizations host fundraisers and events throughout the year to bring larger groups together for a cause.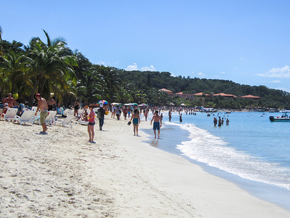 Despite the fact that Roatán is part of a Spanish-speaking nation (Honduras), the local island population and all expats speak English. Knowing some Spanish can help, especially when looking to grab a taxi or shopping in smaller family-owned stores, but you can comfortably and easily live in Roatán without having to learn a new language.
The best part about moving to Roatán is the relaxing, laidback lifestyle. You can enjoy the Caribbean vibes and spend your days in paradise. Outdoor activities keep you young, a welcoming community keeps you involved, and easy access to the U.S. and Canada keeps you in touch with everyone back home.
Daily life in Roatán is never dictated by the clock…the only clock that matters here is the sun. Spending an entire day swaying in a hammock with a good book is a normal activity. It's as normal as hopping on a friend's catamaran to sail toward a nearby island to snorkel and enjoy a private beach.
Yes, it's easy to fit in on Roatán. It's easy to make friends, to get involved in your new community, and to love life in paradise.—Amanda Walkins
Customs, Traditions, and Friendly Locals in Malaysia
Malaysia is one of those countries where integrating is relatively simple. The local people are generous, warm, and welcoming. They are curious about you, your customs, and traditions and will strike up a conversation almost anywhere. Especially if the chat turns to food, which is basically a national sport there. Ask anyone how to cook something and you'll have a friend for life, as well as a culinary coach. Question someone's favorite noodle stall and a soapbox debate might begin and end with a trip to said stall for a sampling. There are also numerous expat clubs and forums that are full of information to guide you before and after the big move. They are also an excellent way to meet new people. Check out expatgomalaysia.com or the IWA (International Women's Association).
Communicating with your neighbors, shop owners, new friends, and locals is a must so why not move to a country where almost everyone speaks English? Malaysia was ruled by the British until 1957, so English is widely spoken by young and old alike. Even all the signs are in English which means never getting lost (if you are willing to ask directions), getting the right internet plan (which is not an easy feat even in the States), and being able to find that particular shop that carries your favorite peanut butter.
Malaysia may not be completely First World, but it has many First World amenities. In Kuala Lumpur and Penang, you can go shopping at any number of multi-million dollar malls. It's possible to pick up the latest handbag at Chanel or Dolce and Gabbana and then spend $3 for a traditional Chinese lunch. Then stroll on over to the international grocery store and buy the old favorites–the ones that you couldn't live without back home; maybe it's Cheerios, Ben and Jerry's, or your favorite Australian Shiraz—they are all here. Sometimes it's the little things that foster that feeling of being at home.—Kirsten Raccuia
Get Your Free Report on the Best Places in the World to Retire:
Learn more about the best places in the world to retire in our daily postcard e-letter.
Simply enter your email address below to sign up for our free daily postcards and we'll also send you a FREE report on The World's Top 10 Retirement Havens.

Get Your Free Report Here