Growing up in the northeastern U.S. meant living through long, cold winters. I'll be honest with you: I've never liked the cold. That's why, when the opportunity to move to Panama presented itself, I leapt at it.
Along with a better climate, I was looking for a place that offered a slower pace of life, and allowed me to do volunteer work. All those requirements were met in Bocas del Toro. Here, the average temperature is 80 F all year round, and you feel like you're on a non-stop vacation in the Caribbean.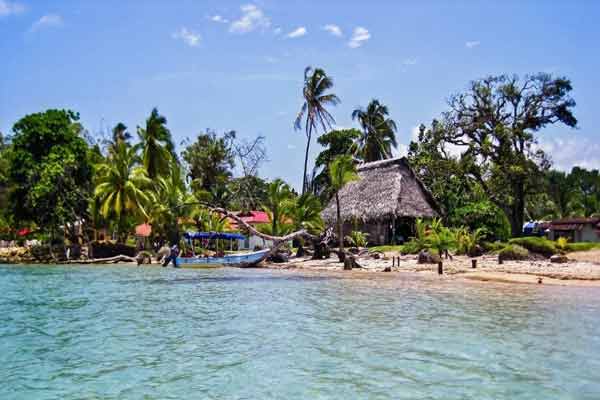 Bocas del Toro is an archipelago made up of several islands, the most developed being Isla Colon. While there is quite a large expat community in Bocas town, many expats have ventured to more rural areas, either on Isla Colon itself or on some of the other islands nearby. This provides the peace and quiet of living in the middle of the jungle, while still having easy access to the modern conveniences of the town.
Personally, I prefer to be in the center of the action. I live in a cozy, second-floor wooden apartment in the center of town. The wrap-around terrace gives a lovely view of the streets below.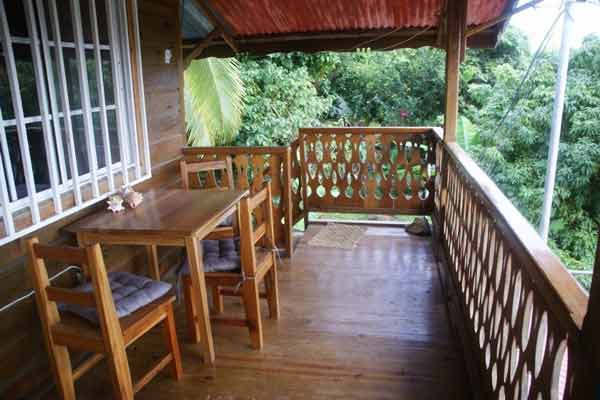 With one bedroom, one bathroom, and an open kitchen/living room, this apartment provides everything I need to feel at home in a foreign country.
I pay $375 a month, which includes WiFi and water. A similar apartment where I came from in the U.S. might cost upwards of $1,000, and probably wouldn't include any facilities.
Since Bocas is basically a resort town, there are plenty of modern amenities for expats. I often take advantage of the wide variety of American foods in the stores, and the many restaurants that cater to an expat crowd.
One of my favorite ways to enjoy a night on the town is sitting in a restaurant on the waterfront and watching the soft Caribbean waves roll in and out. I also love taking a quick boat ride out to one of several nearby islands for a relaxing day on a sandy beach. Here, you won't find those typical pristine Caribbean beaches from the movies:
everything is much more natural. However, these natural beaches are complemented by modern restaurants, warm waters, and fantastic snorkeling spots on the nearby coral reefs.
While most of the nearby islands are habited, there are a few uninhabited islands that offer long, sandy beaches and calm waters for a truly relaxing day away from civilization.
With beautiful weather, warm beaches, and seaside restaurants, I feel like living in Bocas is as close to paradise on earth as you can get. Most of all, I love the relaxed pace of life. Instead of constantly running around, we're able to take our time, soaking up every moment of this Caribbean island and its beauty.
Get Your Free Your Overseas Dream Home Report Now

Sign up for the FREE Your Overseas Dream Home e-letter and get a valuable report (free for a limited time) on the The Global Real Estate Boom of 2021: 15 Places Where You Can Profit.
Related Articles
Bocas Del Toro, Panama: Retiring, Cost of Living & Lifestyle Information