Since my husband Clyde and I retired to Panama four years ago, a typical day is anything but that. We awaken each day to the sound of birds singing, roosters crowing, and geckos' chirping as our peaceful little neighborhood comes to life…wondering what the new day will bring.
Because we retired early people ask us all the time what we do to keep busy. Our answer is usually, "We have no idea, but the days fly by."
In and around the Coronado area there is always plenty to do if we choose to…or we can relax and do nothing at all, that's the joy of living here. With its large community of expats a "Happy Hour" can be found somewhere just about every night.
There are plenty of restaurants offering typical Panamanian food of rice, beans, and chicken for $3 to $5. Our favorite is a fonda (local restaurant) where we can both eat for around $5. I usually have a salad with chicken or fish while Clyde has meat and sides…try getting lunch for two in the States for that price. We also visit expat-owned restaurants offering up higher priced choices and often we're treated to some entertainment too. Local bands play music of every kind and we just love to kick up our heels on the dance floor with friends.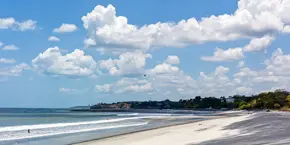 When I feel the need for some retail therapy I head to the mall not far from Coronado for an afternoon of fun. Panama is a shopaholic's dream come true with many mega malls that offer unbelievably low prices on just about everything. While I've always loved to shop for bargains I don't need to look too hard for them at stores in Panama. Armed with $20, I can come home with a bag full of new clothes. My closet is full of blouses that I found for $2, pants for $5, shoes for $3, dresses for $4 and accessories for pocket change.
And when it's time to stock up on groceries we have four American-style grocery stores to choose from. We try to buy local products since they cost less but most of the U.S. brand name items can also be found here. For mouthwatering, fresh, locally grown produce, we shop at the many roadside stands.
The selection includes: sweet, juicy pineapples, mangos, bananas, plantain, papaya, watermelon, onions, potatoes, peppers, coconut, and freshly squeezed juices to match. We fill three to four bags for under $15 and have enough to last for several weeks.
To stay active Clyde and I maintain our house and gardens ourselves. He maintains our one-acre property full of fruit trees, hedges, shrubs, plants, flowers, and grass. And when we're not busy at home we're at the gym working out or taking a walk with our dogs. Since we live in the country we pass by farms with sheep, cows and horses nestled under a lovely mountain view.
The Coronado area is known for its beaches but is also not far from the mountains. Whenever we feel the need for some cooler mountain air or a hike in the forest we head to the hills for a short drive up.
So, whether we're shopping or mopping, weeding or mowing, dancing or romancing…we're enjoying our lives of early retirement here in Panama.
Get Your Free Panama Report Here:
Learn more about Panama and other countries in our daily postcard e-letter. Simply enter your email address below and we'll send you a FREE REPORT — Panama: Easy, First-World Living and the World's Best Retiree Program.
This special guide covers insider advice on real estate, retirement and more in Panama. It's yours free when you sign up for our IL postcards below.
Related Content
Fulfilling A Lifelong Dream Of Early Retirement In Panama
Get Your Social Security Right And You Could Even Retire Early
The 5 Top Retirement Havens With The Lowest Cost Of Living
Upcoming Conferences
The Only 2023 Fast Track Costa Rica Conference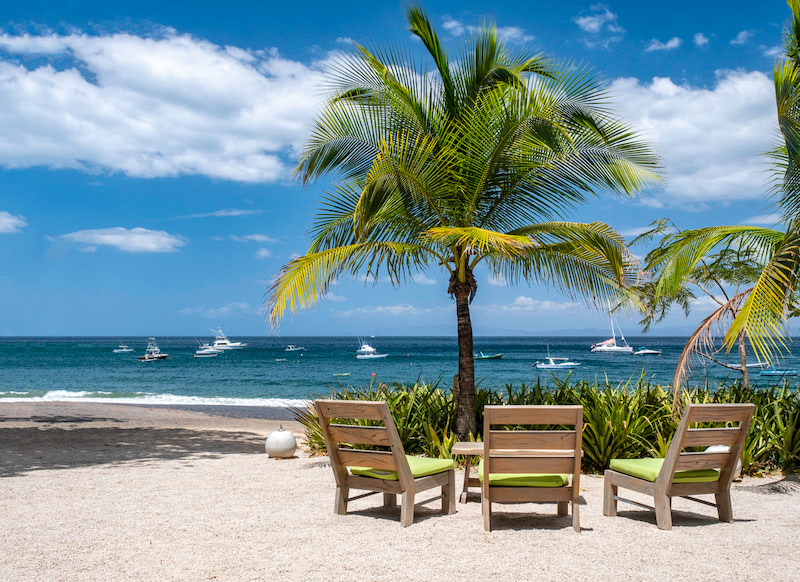 If your dream retirement involves stunning beaches… lush green mountains… a perfect year-round climate… first-rate healthcare… incredible value for money (a couple can live well on $2,109 a month—including rent!)...
Join our Costa Rica experts and expats in June and discover true Pura Vida.
REGISTER NOW, SEATS LIMITED: EARLY BIRD DISCOUNT HERE
---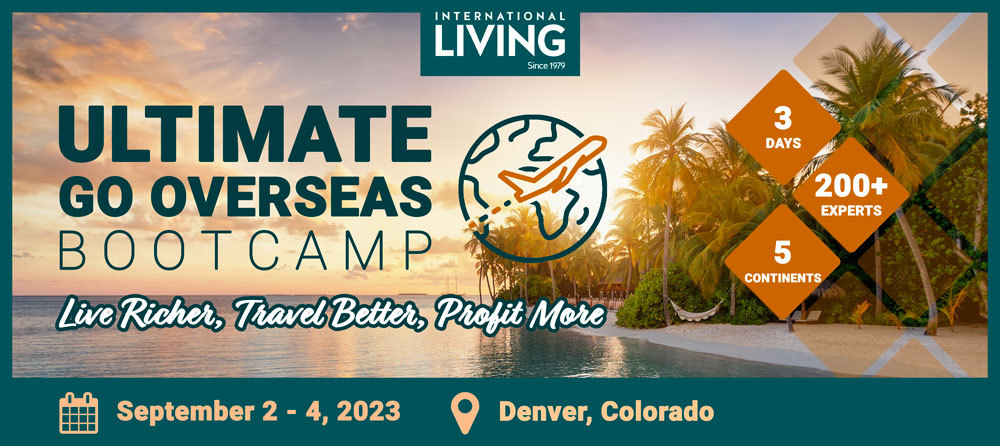 Most Popular Products