Wanderlust and cultural roots compelled William West's move to Mexico. William's wife, Graciela, was born in Mexico and moved to Texas in 1990, where she met William 10 years later. They had three girls, born and raised for years in the U.S., and immersed in the country's culture, but lacked an understanding of their Mexican roots. They needed to experience the culture from where their mother came and meet the people that helped shape who they had become. Upon retirement in early 2022, the time was right for William and his family to live somewhere different, to see the world from a new perspective. Mexico was the ideal place.
Are you interested in retiring abroad? Yes | Not Sure Yet
William and Graciela selected León, Mexico. León is less known outside of Mexico than the beaches of Cancun, Cozumel, and Cabo, the colonial cities of Oaxaca, San Miguel de Allende, and Puebla. León does not have the frills and popularity of the other places, nor the distractions and challenges.
The city's authenticity and working-class roots were important for William and Graciela to introduce their daughters to Mexican culture, and a great place to raise a family. León is also where Graciela was born, spent most of her childhood, and still has a family.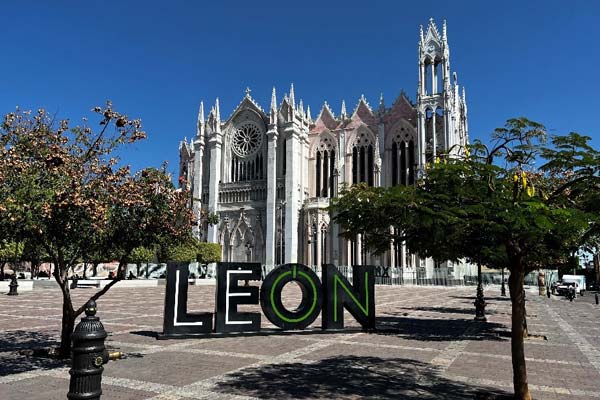 William and Graciela are renting a house for the first year until they decide where they want to settle. The house has four bedrooms and four bathrooms with a view of the city, best seen from the terrace, all for $1,000 a month. Utilities such as water ($40 per month), gas ($150 every four months), and electricity ($50 every two months) fluctuate but remain much more affordable than in the U.S.
For the first six months, their youngest attended one of the best private elementary schools in León for $3,500 (tuition, books, uniform). Not cheap, but less expensive than $11,000 (tuition only) for equivalent schools in the U.S. Now, William and Graciela homeschool all their kids, which allows for more efficient and effective travel around Mexico.
The family loves to wander, and León's central location is perfect for travel within the country. León is about a five-hour drive north of Mexico City and three-and-a-half hours east of Guadalajara. León is also within one hour of the beautiful Guanajuato City and two hours from the renowned town of San Miguel de Allende. Flights from León to most of Mexico and the southern U.S. are rarely longer than two hours. The family has taken advantage of the location with many trips to Guanajuato City, San Miguel de Allende, Querétaro, Mexico City, and Tijuana/San Diego. As well as  trips to Cozumel, Oaxaca, and Puerto Vallarta.
Life in Mexico continues to be a wonder. From the cenotes of Tulum to the world-class Anthropology Museum in Mexico City, the mole of Puebla and Tylaudas of Oaxaca to the smooth beaches of Puerto Vallarta, and the colonial cities of Guanajuato and San Miguel de Allende. Mexico excites the senses and amplifies the wonder of living in a new country.
The routine, daily events of life in León are relaxing, and family oriented. Daily, William and Graciela enjoy the sunrise from the terrace with a cup of coffee and the sunset with a glass of wine. Swimming and Spanish classes for the youngest take a couple of weeknights. The family spends many Saturdays at the park and most Sundays in the city center. A week similar to what they experienced in the U.S., but with less stress and a slower pace.
Their favorite aspects of Mexico are the culture, people, food, and cost of living. In Mexico, William likes that "work is important, but not the most important, family is. Family, friends, and fun are central to life in Mexico. The people take life seriously but embrace the importance of leisure and bonding with family and friends."
Gatherings and conversations often include food. Mexican food is some of the best in the world and is inexpensive. Tacos, mole, tamales, pozole, beans, corn, and carne asada are a few examples. Recently, the West family bought eleven tacos, matambre or "kill the hunger," (beans, cheese, sausage, steak), and two agua frescas (fresh flavored water) for just $18. In the U.S., the same meal costs around $50.
William believes the "cost of living in Mexico is contingent on where you live, and frankly, who lives there. If there are a lot of expats, the cost of living is higher than, say, León, and is comparable to many cities in the U.S." But even in places like San Miguel and Puerto Vallarta, there are affordable homes and condominiums. Ultimately, finding a place to live in Mexico depends on individual budgets, expectations, and personal taste.
If you are planning on a move to Mexico, William's advice is to conduct research, visit the places you are considering, and start learning Spanish. "Independent research is important to gather facts and reconcile them with the often-negative perceptions portrayed on news outlets. There are sites like International Living that provide important information and knowledge from expats in Mexico. Visiting Mexico gives you an opportunity to look for a place to live and gain a feel for the community and culture." According to William, "there is nothing better than your five senses when assessing a potential home in another country. Learning Spanish is important, but not critical. You can get away with not understanding Spanish, especially in places with large expat populations. However, if you plan on traveling or living in parts of Mexico that don't see a lot of tourists or expats, knowing Spanish makes communication significantly less difficult."
William and Graciela embrace the challenges of living in a different country and understand Mexico has flaws. However, William believes the positives outweigh the negatives, and Mexico has changed the family for the better and improved their outlook on the world and life. "We did not move to stay the same, we moved to change, and Mexico has helped to do that."
Get Your Free Mexico Report Here:
Learn more about Mexico and other countries in our daily postcard e-letter. Simply enter your email address below and we'll send you a free special report - Why Millions of Americans Are Moving to Mexico.
This special guide covers real estate, retirement and more in Mexico and is yours free when you sign up for our postcards below.
Related Articles
The Best Places to Live in Mexico as a U.S. Expat
Is it Safe to Travel in Mexico?
5 Places to Live in Mexico…and 3 to Avoid
Upcoming Conferences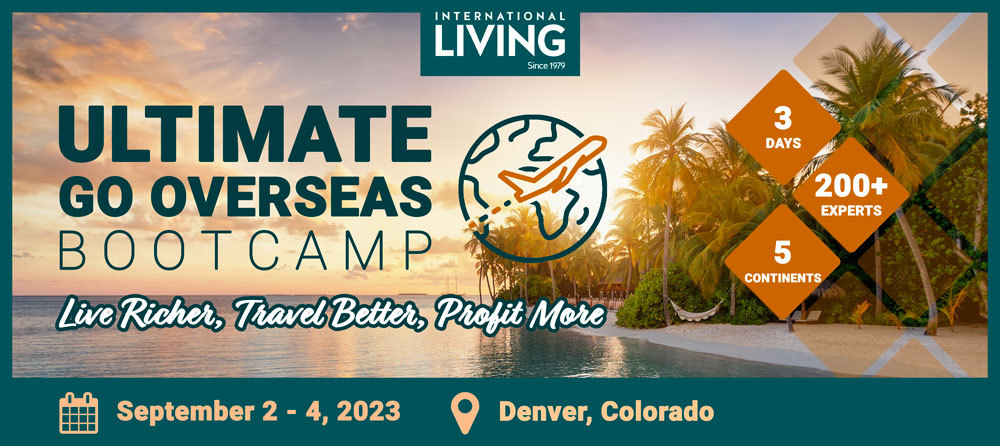 Most Popular Products
Popular Articles You May Also Like