"What I love the most about Paris is every day brings an opportunity to see and do something new. It stimulates the brain. Every street you haven't traveled down before leaves you room for discovery and learning," says Texas native Leah Walker.
"Rarely does a day start that I don't visit Café Monceau for a café cremè, croissant, and great WiFi. I have a table, and the waiters don't have to ask my order. They allow me to work for hours without the slightest eye roll. Also, I make it a point to visit Parc Monceau daily, even if it's just to walk through to reach the Metro."
Leah funds her life through freelance writing, blogging, and running social media promotions for hotels, restaurants, tour companies, and destinations—as well as beauty and fashion businesses.
And thanks to a little-known visa, she gets to ply her trade from a home-base in the City of Light.
In 2011, Leah left her job as a teacher at Dulles High School in Sugarland, Texas—and her technical writing work in the Austin and Houston areas—to embark on her great adventure.
She began with visits to New Zealand, Brazil, and Ireland. But the bulk of her time has been spent on mainland Europe, exploring Italy, Austria, Switzerland, and her beloved France.
Her travels have taken her to Normandy for a spiritual tour of abbeys, churches, and basilicas…to the region of Cognac to taste wines…on a river cruise from magical Lyon to beautiful Avignon in Provence…and to Bordeaux to experience the harvesting of the grapes.
"The trip isn't just about picking grapes," says Leah of the last journey. "There are also plenty of wine and gastronomic experiences thrown in for good measure. It's one of the many reasons why I love France. There's no such thing as all work and no play…especially when it comes to wine and food.
"Paris is the place I feel most at home, even over my native Texas. After spending two full years traveling, I was ready to settle down in one place. And since I write mostly about Europe, I felt it was the right place to come and make a home."
Leah lives in the Parc Monceau area of Paris, a neighborhood of families and professionals that is well-to-do but not ostentatious.
"People in my local area now recognize me and say hello. I have my hairdresser and local stores that I frequent, and I love the feel of the area," she says.
Image ©iStock.com/Nikada
Need a Way to Fund a New, Better Life?

Join our Savvy Retiree Daily e-letter today and you'll hear from us daily, telling you about ways you can gain the freedom to live where you want, travel when you like and create a life you love. We'll also send you a FREE Report Fund A New, Better Life With These 6 Portable Careers...
Related Articles
10 Ways to Make Money Online in Retirement
5 Reasons to Become a Travel Blogger
50 Ways to Make Money in Retirement
---
You know more Spanish words than you think you do! And we guarantee you can be carrying on conversations...in Spanish...in just 20 Minutes. Special summit 'Speak Spanish in 20 Minutes' is now live!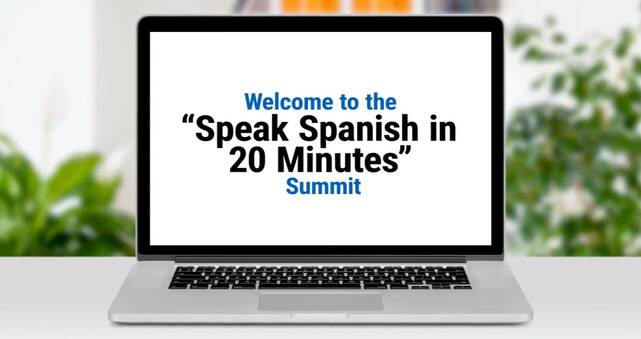 ---