Swaying palm trees, soft white sands, and warm waters of clearest blue…Panama's islands epitomize the best of the tropics. Panama has hundreds of islands, but the island destination I visit the most is Contadora—and with good reason. It's just a 20-minute flight from Panama City, where I live. (And yes, I've boarded some truly tiny planes since I moved here!)
Guna Yala: You Won't Believe Your Eyes (Really…You Won't)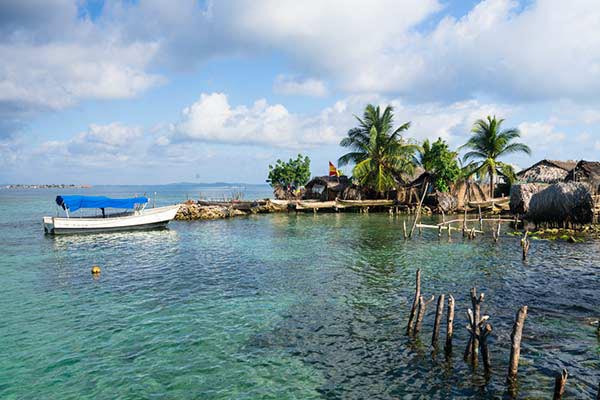 Panama has both Pacific and Caribbean archipelagos boasting hundreds of islands. Some—such as the Caribbean islands of Guna Yala—are reserve lands and cannot be bought or purchased. That said, Guna Yala (previously known as the San Blas archipelago) is largely open to visitors and well worth a trip.
This is the kind of place where you can swim from one tiny deserted island to another. The waters are like crystal clear blue-and-green glass. See down to your toes wherever you go. The larger islands are inhabited—evidenced by simple huts, not unsightly mega-resorts—while countless little islets boast white sands, exuberant foliage, and little more.
Whereas you may encounter crowds in other popular beach destinations like the Bahamas or the Florida Keys, that's never an issue in Guna Yala. (In fact there are few places in Panama that are ever even remotely crowded.) This region is under the autonomous rule of Panama's Guna tribes, and the chiefs and tribal councils don't allow large crowds, large developments, or anything else that could ruin the delicate ecosystem.
Bocas del Toro: Sun, Surf & Something More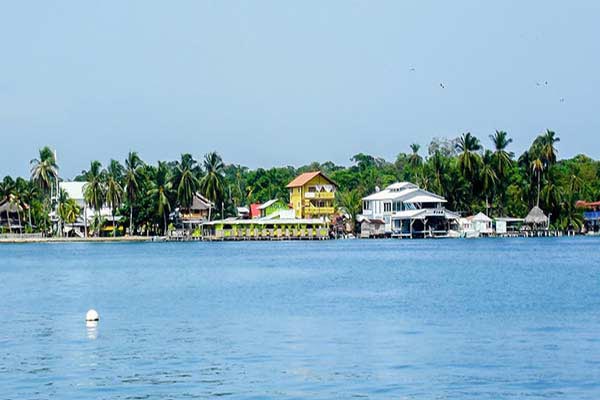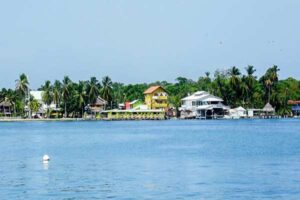 Guna Yala is a place to spend your days au naturel. But if you're in the mood for both pristine Caribbean beaches and a little nightlife, head to Bocas del Toro. In this archipelago near the Costa Rica border, the waters are just as pristine. And despite copious amounts of rain (this is the Caribbean, after all), many an expat has chosen to start a small business or retire here.
A small but steady tourism flow keeps money coming in and the restaurant and nightlife scene pumping. Bocas attracts surfers, backpackers, high-end travelers, and more. There are fun places to do a bit of dancing or get great pizza and quiet little bars and restaurants where you can relax and enjoy million-dollar views.
And you don't need to be a millionaire to live here. You can rent a one- or two-bedroom home for as little as $600 to $1,200 a month. Including rent, your cost of living in Bocas could be as low as $2,000 a month.
Contadora: Warm, Welcoming and Serene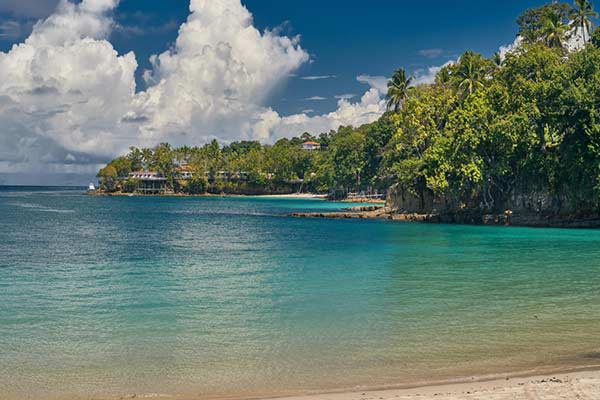 Contadora Island, in the Pearl archipelago, is the opposite of Bocas del Toro in many ways. It doesn't boast as many restaurants and activities as Bocas. In fact, you can walk around Contadora in an hour or so, visiting multiple public-access beaches. Fewer tourists visit Contadora, and the atmosphere is much more peaceful and quiet.
As for the scenery, you're likely to be impressed. Few visitors to Panama know this, but the Pacific waters around Contadora are warm and shallow. That means the color palette is very similar to that of the Caribbean isles.
Island homes that would fetch a couple million in other countries cost as little as $400,000 on Contadora. And I'm talking nicely built homes, many with ocean views and more than two bedrooms and baths.
Coiba: The Galapagos of Central America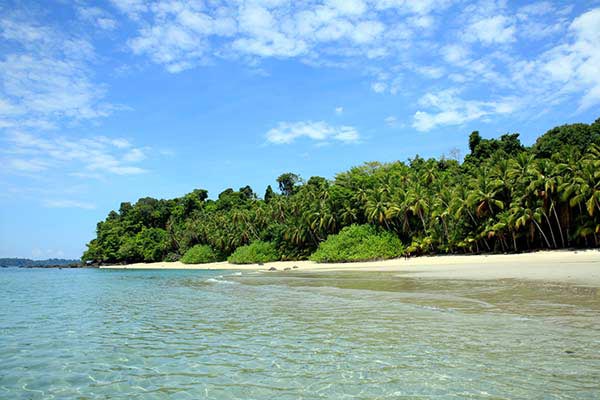 Among Panama's most exciting off-the-radar destinations is Coiba Island National Marine Park. The eco-park is its own Galapagos—a breeding ground for endangered sea life and home to plants, monkeys, and birds that exist nowhere else. It is one of the most virgin nature preserves in the Americas because, for nearly a century, it was the home to a penal colony and thus virtually undisturbed by outsiders.
Today Coiba is the place for intrepid travelers, especially divers and snorkelers in search of something new. Scarlet macaws nest here and humpback whales are seen frequently. Coiba is home to the second largest coral reef in the Eastern Pacific and the best diving to be found on this coast from Mexico all the way down to Colombia.
Isla Iguana: A Short Day-Trip from Pedasí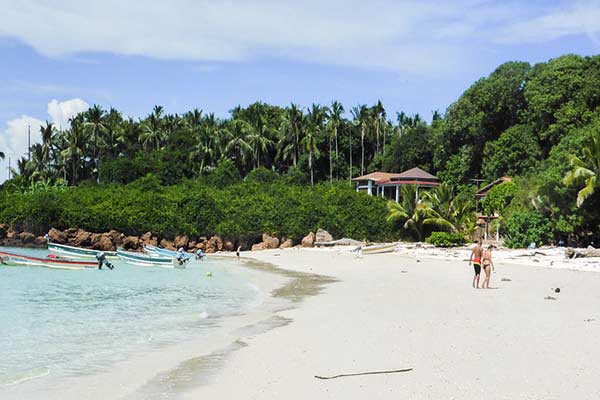 About four miles off the coast of the little fishing village of Pedasí you will find another wildlife refuge and eco-tourism destination called Isla Iguana. Here you can hang out on the beach, do a little sport fishing, or enjoy the view from the lighthouse. Most people, however, are attracted by the coral reef. It is the largest in the Gulf of Panama and boasts 4,000-year-old coral and over 500 species of fish.
The sands on Isla Iguana are a crystalline white, and the island is inhabited mainly by rare birds, purple and red crabs, and (of course) iguanas. Humans may visit, but they must bring their own food and water. And at the end of the day, they must pack up their belongings and trash and say a wistful hasta pronto.
Barro Colorado: A Great Place to Take the Kids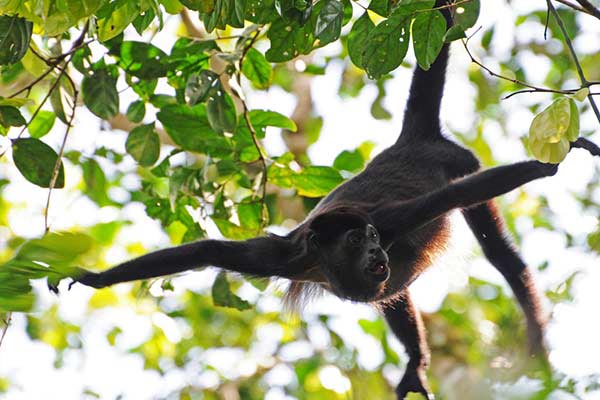 One of the coolest things to do with the kids or grandkids is a tour to Barro Colorado. Named for its "colorful" red clay soil, it's an islet in Gatún Lake, part of the Panama Canal system. Since 1923, this unique reserve has been home to an important biological research station run by the Smithsonian Tropical Research Institute (STRI).
If you'd like to see the most intensively studied tropical forest in the world, book ahead and prepare for a two to three-hour adventure walk. Guides will point out interesting species as you come across them. There are monkeys, toucans, tapirs, coatimundis, peccaries, agoutis, and thousands of insect species to amaze the kids (and grown-ups, too).
Which island destination in Panama will you visit?
Related Articles
Panama Itinerary: How to Spend 7 Days in Panama
Five Popular Beach Towns in Panama