Panama is far more developed and modern than most people anticipate. The truth is, a move to Panama doesn't mean a move away from the First World.
This country has the most advanced and modern infrastructure in the region. Panama has been one of our favorite locations for overseas investment and retirement for many years. In fact, Panama took the top spot in our International Living's 2019 Global Retirement Index, awarding it with the honor of the world's best retirement destination.
Panama offers First-World convenience at Central American prices—you can still take a taxi across town for a few dollars, see the latest blockbuster film for about $6, get a trim at the barbershop for $5…or have a main course and glass of wine at one of the city's innumerable restaurants for $20. Here you can find the luxuries and amenities that you would hope for anywhere else, and can even afford more of them due to Panama's low cost of living.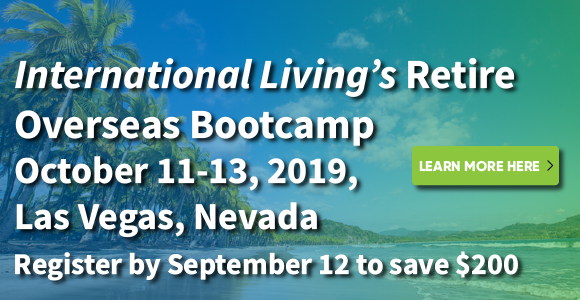 Panama City is a bustling, vibrant, and exciting metropolis. There's a reason it's called the "Hub of the Americas," and you can thank the Panama Canal for starting it all. Since it was completed over 100 years ago, it's been the conduit between east and west, north and south. And it's made Panama a place where cultures converge. The influence of many different nationalities is vast. Walk the cosmopolitan streets of Panama City and you will hear English at every turn…along with dozens of other foreign languages.
Many of the expats here cite Panama's geographical diversity and location, with proximity to North America being a major factor in them choosing Panama for their retirement destination. In a country roughly the size of South Carolina, you'll find mountains and beaches within an easy striking distance—no matter where in the country you are. Wake up on the Caribbean and have lunch overlooking the Pacific…they're a couple of hours apart at the isthmus' "skinniest" sections. There truly is something for everyone in Panama…
As well as offering retirees a location to suit all tastes, another big draw is the country's famed Pensionado Program. This program of discounts is given to all who qualify by age (55 for women and 60 for men)—expat or Panamanian.
Then there's the cost of living. Panama is not the cheapest country in the region, but your dollar will still stretch further than it does up north. If you daydream about sunshine, tropical beaches, and welcoming locals, then Panama may be for you.
Find out if Panama is right for you at the International Living Fast Track Panama: Lifestyle and Opportunity Conference—our only Panama event of 2020. Meet the best, most knowledgeable experts on all things Panama who will show you how you, too, can live the life you've always dreamed of…where a couple can live on as little as $2,000 a month.
Where is Panama?

Panama is the southernmost country in Central America and is bordered by Costa Rica and Colombia. Located only 622 miles from the equator, Panama has almost 12 hours of sunlight and darkness with a slight variation of only half an hour between months throughout the year.
The narrowest of all the Central American countries, Panama is 37 miles wide at its narrowest point and 110 miles at its widest. From the top of Volcán Baru located in the province of Chiriquí, on a clear day you can see both the Pacific and Caribbean oceans standing in the same spot.
What is Panama Known For?
While many people have heard of Panama, they don't know the significance of its location and its dedication to progress and diversity.
The narrowest section of Panama is what prompted the building of the Panama Canal back in 1881. The canal itself is 48 miles long from the Pacific Ocean to the Caribbean, saving ships days of having to go down and around the tip of South America.
The longest highway in the world, the Pan-American Highway is 19,000 miles long, stretching from Alaska to Argentina. The highway is interrupted in Panama in the province of the Darien Gap by 100 miles of swampland and thick-forested jungles which is home to indigenous tribes. The highway continues on the Colombia side for another 11,000 miles ending in Ushuaia, Argentina.
Although Panama is south of Costa Rica, Panama itself runs east and west, the opposite of other Central American countries. Confusing at times, the Pacific Ocean in Panama is to the south of the country and the Caribbean ocean is north.
Panama is an important country for many reasons. Considered an isthmus (a narrow strip of land with sea on either side, forming a link between two larger areas of land), it became a land bridge approximately 2.8 million years ago connecting both the North America and South America continents. Over time, this formation affected the biodiversity of the world enabling animals to migrate from north to south, changing the weather patterns across the world, even in Europe. The development of the isthmus created the Gulf Stream which gives definition to rainfall amounts, temperatures, tides, and climates for the region.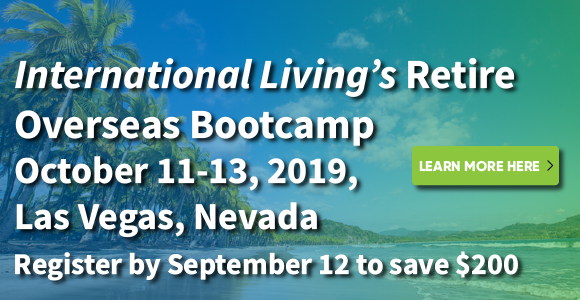 What's the Climate Like in Panama?
Panama has a climate to suit all tastes because it stretches from east to west getting the benefits of the trade winds coming onshore. It's also outside the hurricane belt . Rainy season and dry season come and go without incidence. In terms of weather, predictability is Panama's middle name.
The dry season starts off the New Year in January and lasts until mid-May. During this time rain is mostly nonexistent. Days are usually cloudless, with hot breezes, and warmer temperatures. Average day time temperatures range from 90 F to 95 F with night temperatures dipping to 75 F. Mountain areas are typically about 15 to 20 degrees cooler.
The rainy season usually begins in mid-May when sporadic rain showers begin during the afternoon and evening hours. As the days pass, the rain increases in duration, amounts, and evenings are full of wonderful thunderstorms and beautiful lightening. In the mountain areas, flash flooding can suddenly occur during these months. During the rainy season day time temperatures are about 10 to 15 degrees cooler than the dry season but the humidity is much higher. The rainiest month is November but by mid-December the rain is completely gone in most of Panama on the Pacific side.
What is Panama's Economy Like?
Panama's economy continues to grow, outdoing its neighboring countries. Between 2004 and 2013, the average GDP was 8.4%. The forecast is a promising one, with the economy and GDP expected to grow again in 2019 The yearly income revenue from the Panama Canal was $2,513 million in 2018. With money in the government coffers, infrastructure projects sponsored by the government continue to be implemented, making Panama one of the leading countries in Central America in terms of infrastructure with good roads, bridges, parks, and sporting venues.
The stability of the government, location for shipping, world banking, and a prosperous outlook makes Panama one of the best places to live and do business. Not surprisingly, interest from foreign investments continues to grow every year and the population reflects this diversity.
Where do Most Expats Live in Panama?
Expats live throughout the country but there are some cities and towns that draw a larger expat population.
With a population of over 1.5 million, Panama City's expat population is distributed throughout the city. In Panama City you will find a mix of working and retired expats. There are several groups of expats that meet on a regular basis.
Located at the tip of the Azuero Peninsula, Pedasi is a quaint unassuming beach town with a pristine downtown area. The expat community numbers several hundred within the total population of just under 5,000. This expat community is growing as visitors have discovered this treasured jewel. Not much further down the two-lane road is Playa Venao, one of Panama's best surfing beaches.
Boquete is one of the original areas in Panama to have an expat community. Held as one of the largest expat populations in Panama, current estimates are the population of expats number 5,000 among the 25,000 people living in this highland mountain town. Boquete has always been a tourist destination for those seeking outdoor activities and cooler weather. Several expats have opened businesses in Boquete such as bakeries, hotels, and restaurants. Boquete has become known as a holistic and wellness center with an array of classes in Yoga, meditation, Tai Chi, and Chi Gong on offer.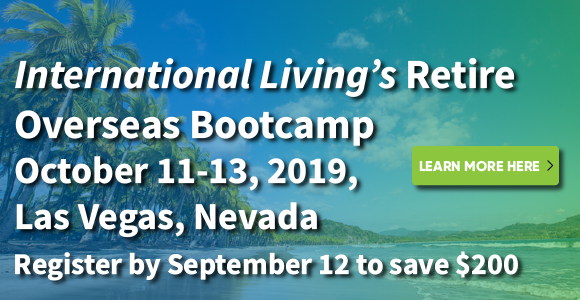 A New Beginning in Boquete, Panama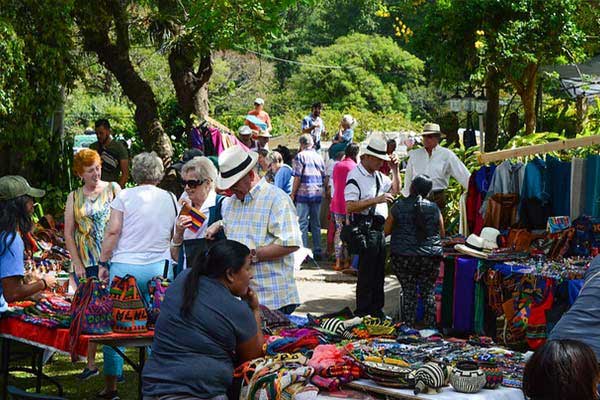 I moved to Panama in July 2018, after having already experienced a year of life abroad. For this move, I chose the mountain town of Boquete, known for its perpetual spring weather.
On arriving here, I was immediately awed by the gorgeous and majestic mountain views throughout the city. I chose to rent a small house in Alto (Upper) Boquete, which puts me on a mountain with panoramic views all around me. The weather is a steady 70 F to 75 F by day, and 60 F to 66 F by night. I go sleeveless during the day because the sun is always warm and bright, and add just a light windbreaker or sweater at night.
Bajo (Lower) Boquete is the town proper. Here, you will find lots of restaurants of all kinds—to please any palate—and price ranges to suit any budget. There's everything from good old-fashioned hamburgers and pizzas to excellent international fare and seafood places. There's also good and nutritious canteen style food for the budget-minded, like myself. I regularly treat myself to a full lunch with meat, two vegetables, and a drink—all for under $5.
The town has three large grocery stores, a department store, and various specialty and clothing shops. You don't have to go far to find whatever it is you're looking for.
There's also a large and active expat community. The expats have formed a theater group that stages a play every few months, with low admission costs.
Expats were also involved in founding, and are still involved in running, the famous Tuesday Market in town. The Tuesday Market has fresh, organic produce; farm-raised meats; homemade cheeses and dinners; and many handmade crafts. Expats and locals alike participate in the market, and another real attraction is the variety of handmade arts and fabrics that are produced by local craftspeople.
The Market is also the place to go to find out any and all information about current happenings, meet people, and just have a good time. I go faithfully every Tuesday for my fresh produce, and to say "hello" in a relaxed, fun atmosphere to folks I don't normally see. In addition, the large city of David is only a 45-minute, $1.75 bus ride away for other shopping. Many expats make their way to David once or twice a month, either driving or taking the bus.
On any given day, I will either go to town and have a meal, shop, or visit friends…or sometimes I do all three. The shuttle costs $1 to ride to town. A taxi back home will be $2 to $3. Other days, I will take long walks on the mountain with my dog or sit on the patio enjoying the sun and breeze. It's always good weather for a cookout, and most homes have a nice covered patio that they use as a second eating area.
There are several microclimates in Boquete, depending on the elevation of where you live. Some are warmer, some windier, and some have more rain than others. Therefore, it's good advice to rent before you decide on a permanent place to live.
I am happy to have chosen Boquete as my place to settle, and have already met many friendly and helpful neighbors. I'm certain I will be happy here.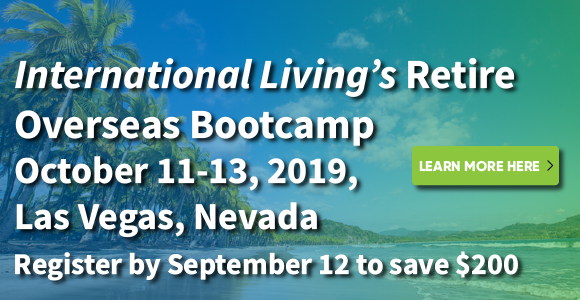 10 Things to Do in Panama
There's so much to see in Panama, from ancient volcanic sites to pristine islands that look untouched by humankind. You'll find hiking trails, hidden waterfalls, rare species, and there will always be more to explore.
About the size of South Carolina, Panama packs a big punch in a tiny territory. You can plan a trip around the nation's bio-diversity…architecture and archeology (Panama has several UNESCO World Heritage sites)…or outdoor activities like fishing or scuba diving. And of course, there's nothing wrong with just chilling in a cool mountain haven or a bohemian beach town.
Here's our round-up of 10 things to do in Panama…with a few insider tips you'll be glad to have under your belt (or fanny pack, as it were). Though we're counting down from 10 to number 1, all of these are fun for singles or couples…families or grown-up groups. Each option offers something different—perfect whether you need to please multiple fancies or simply thrive on variety.
10. Hike the Los Quetzales trail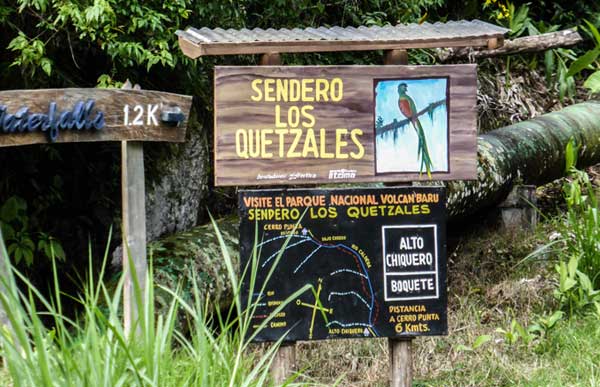 The resplendent quetzal is one of nature's most amazing sights. You won't regret setting out to find this elusive bird of legend. There are several access points to the landmark trail in the Highlands of Panama's Chiriqui province. I like the Boquete entrance, not least because there are dozens of good inns and restaurants nearby. Hire a local guide and get to the trailhead just before dawn. Start your hike at daybreak so you're less likely to get caught in the rain. Or go during the dry months of January through March.
9. Soak in the hot springs of Volcan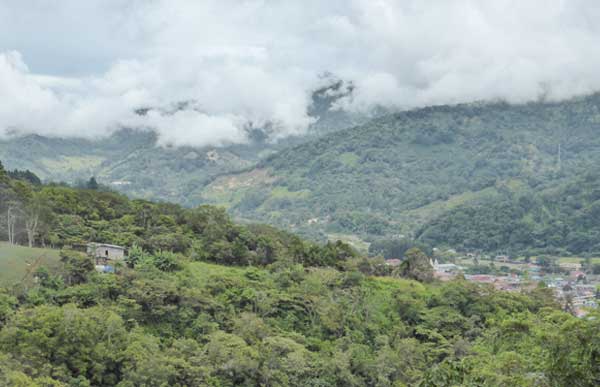 Also located in Chiriqui, Volcan is one of Panama's highest settlements, at an elevation of about 4,200 feet. There are other hot springs in Panama that are easier to get to. But this is my top pick, thanks to the gorgeous scenery, complete with a river running through it. Locals sit for 20 minutes in the tiny "natural hot tub," then jump in the frigid river to give themselves a shock. Very invigorating!
8. Take a surf lesson in Venao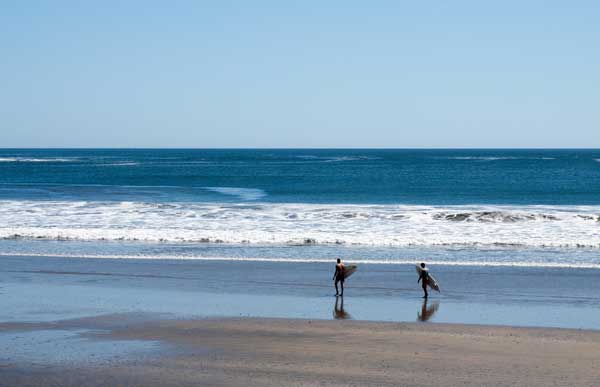 If you love the water (and slightly off-the-radar locations), head east to Panama's Pedasi region. There are more than a dozen beaches to explore, but one of my favorites is Venao, about a 40-minute drive from Pedasi village. It's a surfing beach, and a great place to take a lesson. If that doesn't strike your fancy, there are excellent tours—go fishing, visit the pristine reserve of Isla Iguana, or enjoy the beachside bar-resto at El Sitio, a small inn on the water.
7. Dance at Carnival in Las Tablas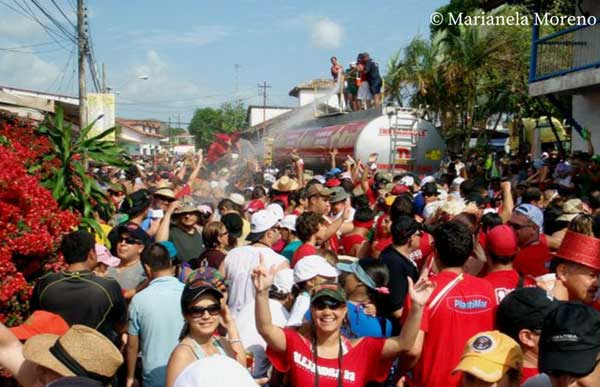 Panama's carnivals are among the region's most famous. And there's no better place to experience the madcap fun than Las Tablas, in Panama's Azuero region. Festivities include jaw-dropping parades and dancing in the streets (while being sprayed with water). Dates are in accordance with the Catholic calendar, so check Timeanddate.com. Many websites list only Fat Tuesday, but celebrations begin the Friday/Saturday before. Traffic is extremely heavy right before and during Carnival, so try to plan around it. There's plenty to see and do in Azuero, so why not book some extra time there?
6. Meet friendly expats in Coronado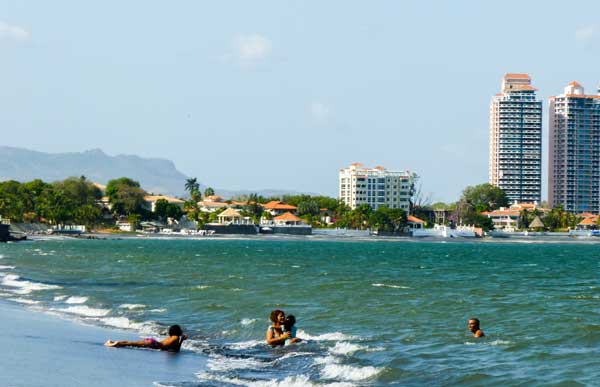 This list wouldn't be complete without at least one recommendation for sampling expat life in Panama. Spend any amount of time in Panama and you're likely to meet happy transplants…and begin considering a part- or full-time home of your own. Coronado is one of the best places on the planet to test-drive a new life overseas. This little hub boasts plenty of shops and services. The beach is pristine and uncrowded. And the expat community is both welcoming and incredibly active. Head to Picasso restaurant and bar for happy hour and you'll be making new connections in no time.
5. Photograph Fort San Lorenzo in Colon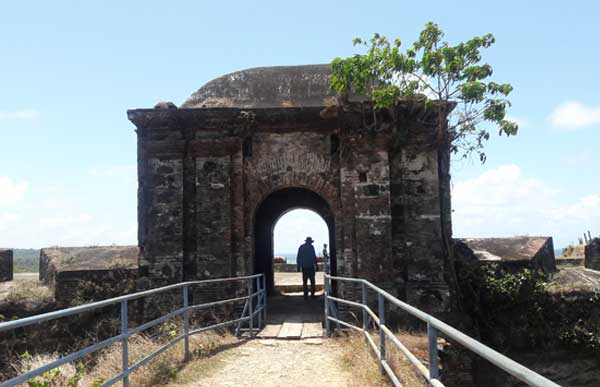 Panama is home to some impressive ruins, but 17th century Fort San Lorenzo gets my vote for the most dramatic views. Here, the mighty Chagres River meets the Caribbean Sea. The bright blues converging on the horizon are mesmerizing. And the fort itself is a photographer's dream…a reminder of pirates, conquerors, silver, and gold that helped shape Panama's history. Want to make a weekend of it? Nearby attractions include the Portobelo church and ruins and Isla Grande (which means "big island," though it's actually quite tiny).
4. Book a lazy weekend in Contadora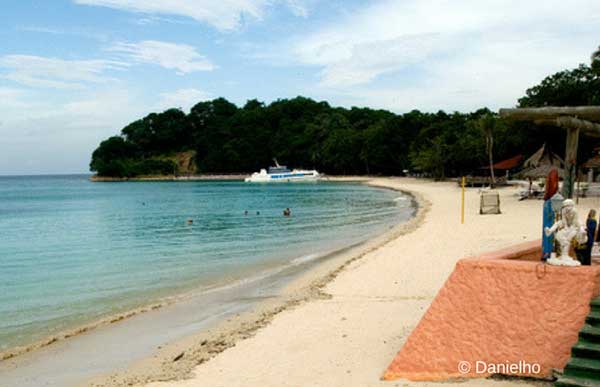 Not all travel needs to be about running from one attraction to the next. You can learn a lot by just sitting still…taking in the culture, cuisine, and more. And sometimes a body needs to relax and replenish. For this I recommend Contadora, a small Pacific island with a population of about 300. The beaches here are pure white sand, and the water is a vivid blue. Explore surrounding islets. Or walk or drive a golf cart around the island—it takes about an hour. Most days I prefer to alternate laying on the sand and wading into the calm, tropical waters.
3. Snorkel in Bocas del Toro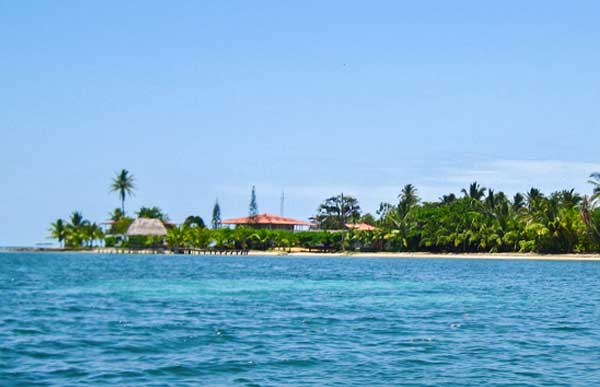 For a slightly more adventurous island vacation, head to the Caribbean archipelago of Bocas del Toro. The main island is home to cute and quirky inns and restaurants, many of them overlooking the water. It's a great base from which to embark on beach and snorkeling tours. A typical day tour costs $20 to $30 per person. You'll visit uninhabited islands that belong in Hollywood movies…wade with red starfish…snorkel with impossibly bright parrot fish. At the end of the day, enjoy incredibly fresh seafood or live music on Tuesdays at Bocas Bookstore Bar.
2. Take in Panama City's architecture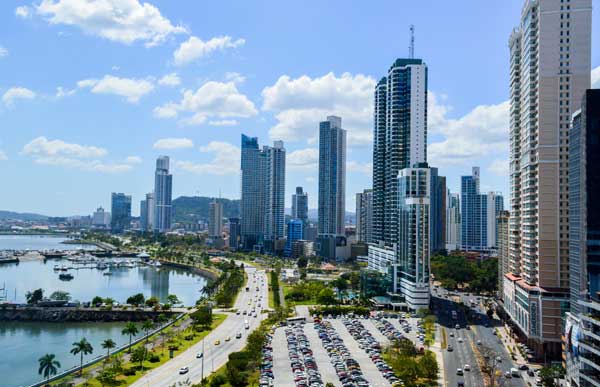 This city was allowed to grow pell-mell until very recently, and that's part of its charm. If you enjoy wonderful or even wacky architecture, this is the place for you. Check out the famous Miraflores Locks and Visitor Center of the Panama Canal, then head to the wildly colorful Biomuseo, a Frank Gehry design. Don't miss the corkscrew Revolution Tower in the city center. And in the evening, visit colonial Casco Viejo. Give yourself time to sip a vino in Plaza Bolivar, so you can take it all in. Then line up at Barrio Pizza for tasty (and inexpensive) fare.
1. Jazzfest, baby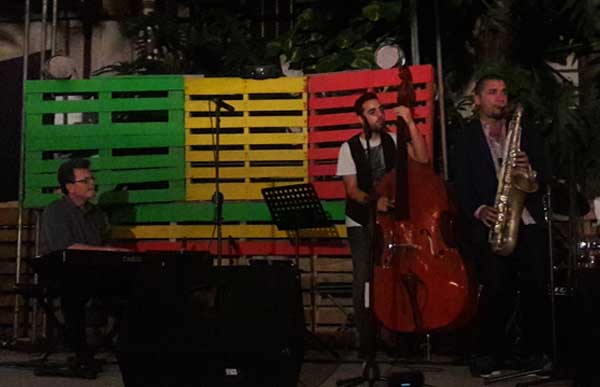 Jazz great Danilo Perez—a proud Panamanian—was the driving force behind Panama City's annual jazz festival. Past acts have included the Wayne Shorter Quartet and Herbie Hancock. The week-long festival takes place every January, and there are multiple events. Attend workshops, gala concerts, $5 jam sessions, and/or the final, free concert. Held out of doors, on a large green, it's the event of the year. People of all ages show up with mats and blankets, and even little chairs. Stalls sell drinks, food, and even handicrafts. Find out about dates and more at Panamajazzfestival.com.

Related Articles
By Moving to Panama You Can Move to Paradise
An Overview of Traditions and Culture in Panama
Most Popular Facts About Panama