In the winter of 2008 I was enjoying a bit of the dolce vita in Rome, Italy as part of what I'd told my friends and colleagues was a short-term "career break," but was actually my way of escaping the rat race in Southern California… and the real estate prices that seemed to be going sky high.
In my heart of hearts, I knew I'd never move back to the U.S. The European lifestyle had a hold of me, and I just couldn't shake the easy, laidback feeling that I had living abroad.
Fast-forward to a certain expat Christmas party held in the center of Rome where I literally bumped into a group of Frenchmen—and one charming Frenchman in particular, my future husband Nicolas.
Here was a culture I knew little to nothing about. Sure, I'd heard that they had pretty amazing food, and, after all, who didn't want to visit Paris? But weren't they also known for being a bit stuffy, a bit standoffish, and—dare I say it—a little rude?
In January of 2010, I took a suitcase full of French grammar books and all my preconceptions and moved to the Provence region of the country. In no time at all I was head-over-heels in love.
While Italy had a kind of upfront, live-out-loud attitude, the subtle joie de vivre(joy of living) spirit of the French was captivating. Here was a place where folks spent entire afternoons savoring three-course lunches at restaurants and bistros that dotted the Mediterranean Sea. The freshest seafood was served, along with chilled glasses of rosé, and the most exquisite pastries that were genuine works of art. And no one was in a rush, ever. It would be considered bad form for your waiter to bring the bill before you'd asked. You were too busy dipping the end of your baguette in the delicious sauce the chef had spent hours preparing—a simple French tradition that I quickly picked up.
Nicolas and I bought our first apartment in the seaside town of Toulon. The city itself, as cliché as it may sound, is a "hidden gem" along the Côte d'Azur (French Riviera). Although it certainly gets less publicity than Cannes and St. Tropez, its glitzy neighbors to the north, it sits directly on the Mediterranean Sea and has some of the most beautiful beaches in the region.
We purchased a two-bedroom, 860 square-foot apartment (€208,000) with a balcony in the Cap Brun neighborhood that was a 10-minute walk to the beach. On the weekends I'd lace up my running shoes and head for the seaside trail that ran along the Mediterranean toward the public beaches of the Mourillon district. The trail ran through protected, natural coves where, if you got there early enough, you could set up your beach towel and have the gentle waves of the sea lapping at your feet. These beaches were also the setting for many of our apéro (aperitif) hours in the spring, summer, and early fall months.
In 2017 we decided to move a bit further afield to the Provençal village of Ollioules. Another great "off the map" destination that is only 10 minutes from Toulon and 10 minutes from the stunning resort town of Sanary-sur-Mer. We purchased a 1,500 square-foot home (€420,000) in a quiet housing tract—not quite the same kind of tract that you'd find back in the States. The road leading to our house is lined with olive trees that are harvested and pressed for olive oil at the local mill every fall. Directly in front of our house is a small forest where you can hear French pheasant birds calling to each other and where, on separate occasions, my husband and I have both seen enormous wild boars foraging for food late at night.
We're still in the midst of decorating our new home, and learning more about our new village, but I think we've really tapped into the best of both worlds—having nature at our doorstep and the modern amenities of a larger city just 10 minutes away. On the weekends, it's a split decision between taking the local shuttle to the Saturday farmer's market or driving to Sanary-sur-Mer for a savory crêpe and glass of rosé along the port. After nearly 10 years of living in France, I can't say I've 100% mastered their sense of joie de vivre, but I'm having quite a good time trying.
Get Your Free Real Estate Report Now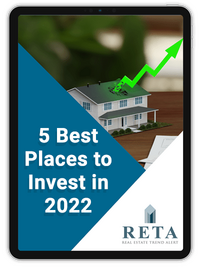 Sign up for our free daily Postcard e-letter and get a valuable free report on the The 5 Best Places to Buy Real Estate In 2022.
Related Articles
An Overview of Traditions and Culture in France
$32,500 For A Home In Romantic France
Upcoming Conferences
Live Better, Spend Less, Retire Sooner
IL's Retire Overseas Bootcamp
October 21-23, 2022 in Atlanta, GA

In safe, warm, welcoming communities abroad, as little as $1,700 a month can bankroll a good life... this fall, our experts will show you where—and how.
Early Bird DISCOUNT—Save $100 When You Register by Sep. 29
Details Here IL's Retire Overseas Bootcamp
---
Registration Now Open for the Best of Europe Private Screening

In the Right Spots in Europe, You Can Retire in Style—in an Historic, Sun-Drenched Locale—for as Little as $2,300 a Month or Less—Especially Now With the Dollar and Euro at Parity for the First Time in Two Decades.
And We'll Show You How, October 1-2, During the Special All-Online Best of Europe Private Screening.
---
The Income Revolution Forum
What if You Had the Freedom to Enjoy the Good Life Anywhere in the World You Wanted to Be...and Get Paid While You're There?
We'll show you how—with hands-on guidance—you could beat inflation...secure your retirement...ditch your commute...and turn a skill you already have into a portable side income of $300, $600, even $3,000 or more a month.