Retiring in One of Spain's Most Overlooked Cities
Perhaps due to its cooler climate, the north of Spain is often overlooked as a holiday and retirement destination. In this region lies Bilbao, a pleasant city with a rich history, which is well-worth a visit. And who knows? You may end up staying longer than you anticipated.
Bilbao is nestled in the Basque Country, a region spanning an area in the north of Spain and the south of France. Although Bilbao is a Spanish city, it has a culture unique from the rest of Spain. Here, you will not find Moorish buildings nor hear the sound of Flamenco heels, but what you will find is a proud city, boasting an incredibly rich and unique history.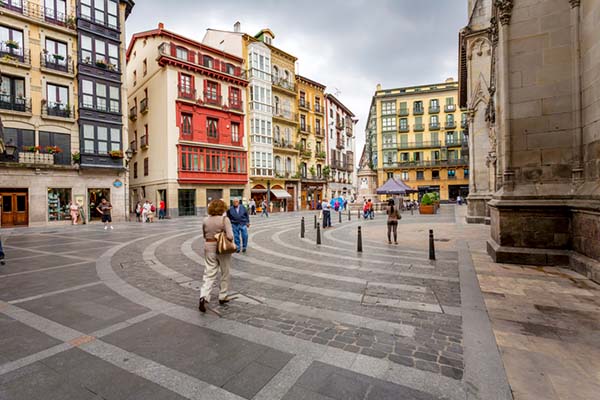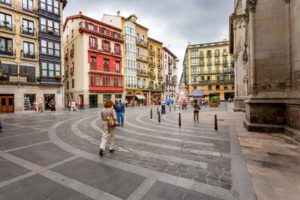 The city has relied on the abundance of natural resources available in the area for hundreds of years, but after the economic crash of the iron and steel industries at the end of the 20th century, investments were made in redeveloping and restoring Bilbao into what it is now: a sophisticated, modern yet traditional city which still holds strong roots to its Basque culture. The striking balance of the new, urban Bilbao and the old, industrial Bilbao is truly something to be experienced. Bilbao is now the largest city in the Basque Country, and the new face of the region.
During this period of urban transformation, many of Bilbao's iconic constructions were built, including the Metro system, designed by Sir Norman Foster and what could be Bilbao's most famous landmark, the Guggenheim Museum.
Retire in Bilbao, Spain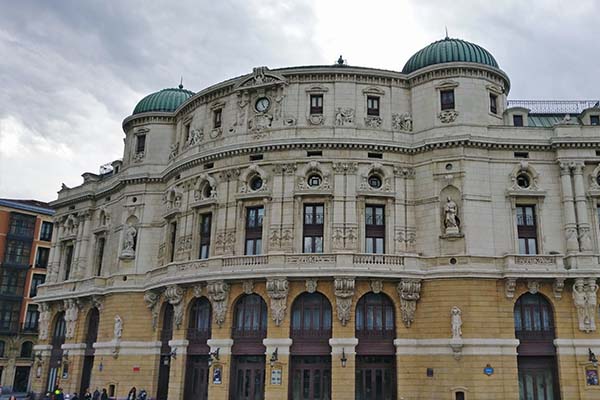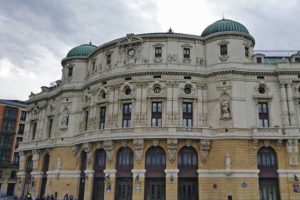 Speak to expats in Bilbao and they will tell you that no matter how long you stay, the city remains just as charming as the first time you visit. Although many exciting and upbeat areas exist in Bilbao, it is a city that believes in the importance of taking it slow and enjoying the moment. This is evident in the siesta culture, whereby shops are typically closed from around midday to late afternoon, and the culture of going for a coffee and a break. This pace of life makes Bilbao a fantastic place to retire.
If you are looking to retire in Spain, or in Europe in general, here are seven reasons why you should consider Bilbao as the retirement city for you.
7 Reasons to Retire in Bilbao, Spain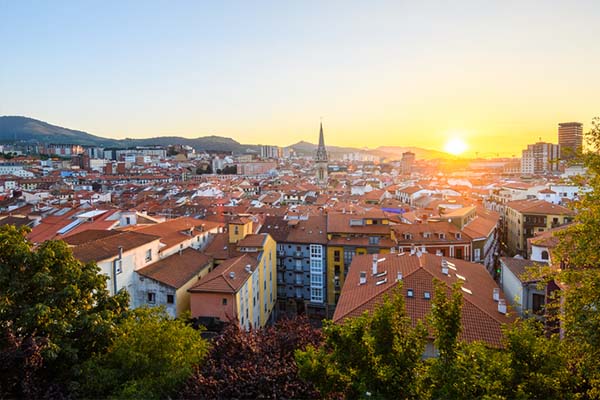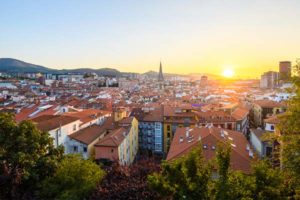 Cooler Climate
If Spain appeals to you but heat is an issue, then Bilbao might be the city for you. As Bilbao lies in the north of Spain, the climate is generally cooler than the country's most popular cities such as Madrid, Granada, Seville, Valencia, and Malaga. Although temperatures can soar in the hotter months, the average July and August temperatures are 77 F and 79 F respectively.
Cheap and Reliable Public Transport
Bilbao has efficient and reliable bus, tram, and subway services to boast, as well as train links to other cities. Bilbao's public transport is affordable and with the Barik (Metro card), it is even cheaper. In a study published by the WHO surveying participants aged 60+, 73% said that subway drivers are polite and take passenger's disabilities into account. Bilbao's tram is comfortable, quick, and eco-friendly, and a typical tram ride will feature beautiful views along the river.
Safe City
Although Bilbao is a vibrant city, it is still a safe place to visit and live, and the closer you go to the town center, the safer it is. Although pickpockets do operate in touristy areas, they do not pose any more risk here than in other areas of Spain.
Clean City
Bilbao is known for its street cleanliness and eco-friendliness. In the latest survey by the Organization of Consumers and Users (2019), Bilbao ranked as the second cleanest city in Spain with 77 points out of 100, taking into account graffiti and cleanliness of streets, public parks, and rubbish container areas.
This is not surprising as Bilbao has excellent recycling schemes and street cleaning vehicles sweep and sanitize the streets constantly. 25% of these vehicles are now electric, meaning they clean the streets sustainably and quietly.
Peaceful City
Although Bilbao is an urban, vibrant city, it is a city that highly values green spaces, pedestrianized areas, and peaceful corners. There are plenty of areas to have peaceful walks, the most beautiful arguably being along the river, as it has wide pavements and you can walk past the Guggenheim museum. There are lots of smaller green spaces, as well as some larger parks including Etxebarria park, Miribilla park, and Doña Casilda park.
The city is also surrounded by beautiful natural areas that are easily accessible by public transport. You can go to the beach in the neighboring town of Algorta in under half an hour via the subway. If hiking is more your thing, you can take a walk in the lush countryside surrounding Bilbao; you can even go for mountain walks.
Large Elderly Population
Bilbao is a part of the 'WHO Global Network of Age-Friendly cities and Communities', meaning they are striving to ensure that the city is designed for people of all ages, and that it harnesses the potential that elderly people represent in their communities. The city has a very large and active elderly population. As Bilbao places emphasis on communal areas such as parks, squares, and cafés, it is incredibly easy for the elderly to meet up with friends and go for walks, coffee, and food together (or alone). This is something that is very often seen and is viewed as important by locals. Additionally, benches and seating areas are peppered all over the town, meaning you can always count on finding somewhere to sit outside.
English is Widely Spoken
Many Bilbainos (people from Bilbao) are multilingual, and it is common for people to speak English as well as Spanish and Basque, particularly in official spaces as Bilbao is a major business center. If you learn some basic Spanish or Basque words, it is unlikely that you will have issues settling in and getting around.
What is the Best Time of Year to Visit Bilbao, Spain?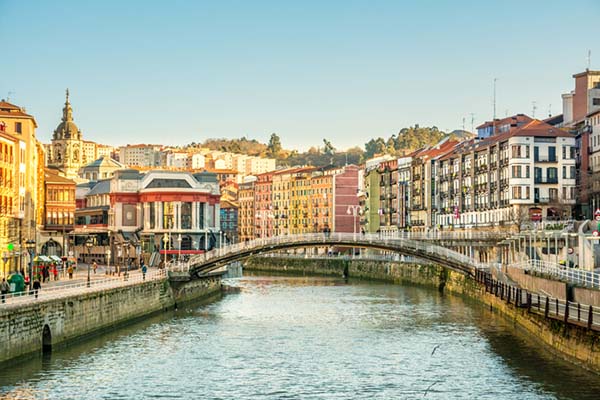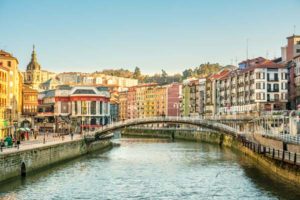 The best time of the year to visit Bilbao depends on the season you prefer to travel in and whether or not you like traveling in busy periods. For nine days in August, Bilbao celebrates their 'big week', named 'la semana grande' in Spanish or 'Aste Nagusia' in Basque. It is celebrated annually and begins on the first Saturday following the 15th of August. This is a period of festivity for the locals, during which traditional Basque sports, music, and dance are celebrated throughout the day. Stands lining the streets serve food and drinks in the daytime and during the night, they act as on-the-street nightclubs. If you would prefer a more peaceful visit, I recommend avoiding the 'big week'.
10 Things to do in Bilbao, Spain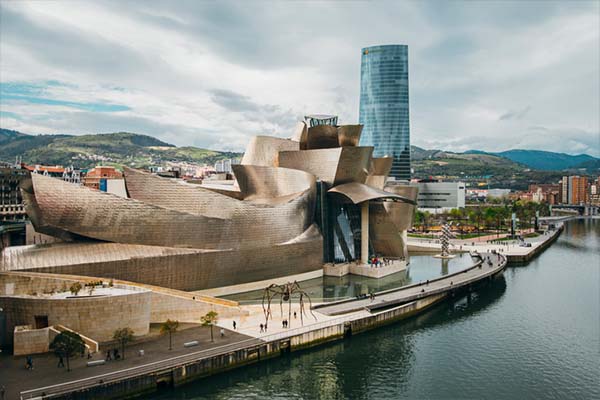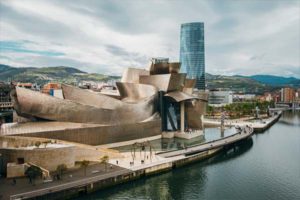 Funicular of Artxanda
For a stunning panoramic view overlooking all of Bilbao, you can take the funicular up Mount Artxanda to the viewing point or 'mirador' of Artxanda. You will have fun spotting the city's landmarks, from the Guggenheim museum to the San Mamés football stadium. If you purchase Bilbao's rechargeable public transport card, the Barik, your fare will be under $1. If not, a return ticket will cost you $4.
Go for Pintxos
Pintxos are typical bar and café foods in the Basque Country. They are small bites to eat that are similar to Spanish 'tapas'. Pintxos usually are atop a piece of bread and get their name from the fact they are held together with a toothpick. Common pintxos include Spanish omelette on bread, cured ham on bread, or croquettes on bread. There are so many different types of pintxos; there is one for everyone.
Explore the Old Town
The old town, called 'el Casco Viejo' in Spanish, refers to the old Bilbao district. It is made up primarily of seven streets, named 'las siete calles'. Although it is called the old town, it is far from abandoned; it is still a popular, thriving area and could be referred to as the heart of Bilbao. There are plenty of shopping opportunities in the old town as the seven streets are primarily stores and restaurants, and you can even pick up a souvenir or two.
Go for a Drink or Bite to Eat in the Plaza Nueva
The Plaza Nueva, or the 'new square' is a square of Neoclassical style, nestled in the old town. Completed in the mid-19th century, each side of the square is lined by bars, cafés, and restaurants which give the square a unique, lively atmosphere. If you have good weather, you can choose to sit in an eatery's outside seating area.
El Mercado la Ribera
Ribera market, located beside Bilbao's estuary in the old town, is a two-floored indoor marketplace that won the record for the largest indoor marketplace in Europe by the Guinness Book of Records in 1990. On the top floor you will find the actual market, and on the ground floor are restaurants and cafés. El Mercado la Ribera is a fantastic place to eat if you are in a group, as you can pick and choose what you want to eat from different places while being able to sit together as a group.
Make Sure to Have a Café Con Leche
Like the rest of Spain, Bilbao has an important coffee drinking culture. Taking time out of one's day to go for a coffee and a pintxo or sweet treat is a valued thing in Bilbao. The most common type of coffee is a 'café con leche', a coffee with milk, but you can order a 'cortado' if you would like less milk, or a 'café con hielo' for an iced coffee. In Bilbao, try finishing your meal with a coffee like the locals, you might find they help fight the post-meal slump.
Guggenheim Museum
Arguably the most well-known structure in Bilbao, the Guggenheim museum is an architecturally stunning building made up of titanium panels, shaped like a distorted ship. Designed by Frank Gehry, the museum features mostly modern art, but the art is not just limited to the inside of the museum. Famous works of art including the giant spider Mamen, by Louise Bourgeois and The Tall Tree and the Eye by Anish Kapoor can be found around the outside the museum. Jeff Koons' huge sculpture of a dog made out of flowers, lovingly referred to as 'el Puppy' by the locals is something to not be missed. If you do not want to enter the museum, you can have a café con leche sat outside on the terrace, from where you can admire the dog of flowers.
Spend Time on Bilbao's Estuary
Bilbao's river estuary runs through the city of Bilbao and is part estuary and part tidal river. You can take a boat ride tour along the river, but if you do not wish to go on the water, you can still take a peaceful walk along the riverbank's wide walkways and appreciate the architecture of Bilbao's many bridges. The most famous bridges in Bilbao are La Salve, San Antón Bridge, and Zubizuri Bridge.
San Mamés Football Stadium and Museum
If you are a football/soccer fan you might be interested in visiting Bilbao's football stadium, San Mamés. Here, you can take a tour of the stadium and visit their museum. If you're not interested in taking a tour, you can have a drink and bite to eat in their football-themed bar overlooking the football pitch.
Vizcaya Bridge
Although not strictly in Bilbao, this transporter bridge lies in between the neighboring towns of Portugalete and Getxo. The bridge was built in 1893 and it is a UNESCO World Heritage Site as it is the oldest transporter bridge in the world. In order to allow people to cross the bridge, a shuttle carrying pedestrians and cars hangs from the bridge and travels from one side to the other. Along the top of the bridge is a pedestrian walkway which you can walk along to get beautiful views and to read information about the bridge's history. With Bilbao's fast and cheap metro system, you can reach the town in 20 minutes from Bilbao for $1 using the rechargeable travel card.
Whether you decide to go to Bilbao for a holiday or for something more permanent, I'm sure you will be impressed with the city's warm and welcoming nature.
Featured Image Copyright: ©iStock/LucVi
Written By Jazmin Sauca